OKCupid Pricing
Meeting your soulmate is priceless. But isn't it better when the price is free? If you're thinking about signing up with a dating app and what to know how much does OkCupid cost, you'll be happy to know that you can sign up without paying anything.
Like many dating sites, the cost of OkCupid is a well-kept secret. You won't see information for premium pricing or add-ons until you complete the entire onboarding process. But you've come to the right place because we've got the inside scoop on OKCupid's free trial and what you'll pay if you decide to give your profile a boost.
OkCupid Membership Cost
| Membership Type | Membership Length | Membership Cost | Total Cost |
| --- | --- | --- | --- |
| Premium | 1 month | $34.99 monthly | $34.99 |
| Premium | 3 months | $23.33 monthly | $69.99 |
| Premium | 6 months | $17.49 monthly | $104.94 |
| Basic | 1 month | $24.99 monthly | $24.99 |
| Basic | 3 months | $16.66 monthly | $49.98 |
| Basic | 6 months | $12.49 monthly | $74.94 |
| Add On - Boost | 1x | $6.99 | $6.99 |
| Add On - Boost | 5x | $5.99 each | $29.95 |
| Add On - Boost | 10x | $4.99 each | $49.99 |
---
Key Takeaways of the OkCupid Cost
OkCupid offers a free membership
Registered users can upgrade to basic or premium memberships to unlock additional features
One, three, and six-month memberships are available
Basic and Premium plans are paid in advance, whether one, three, or six months
Six-month memberships provide a 50% savings over the monthly plans
OkCupid boosts are one-off purchases and don't auto-renew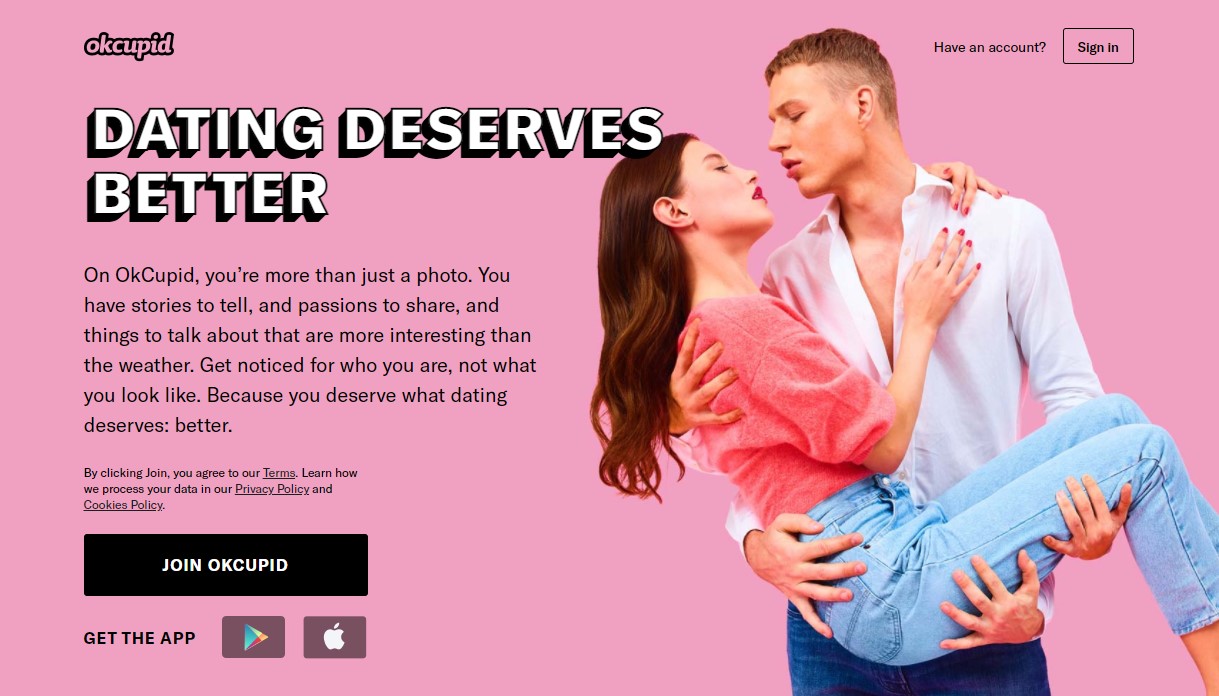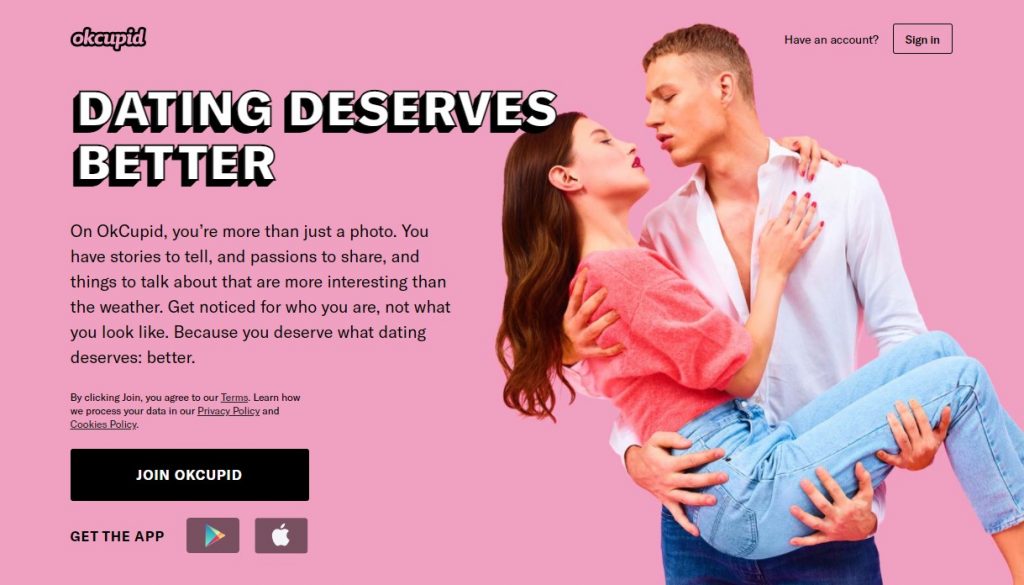 Is OkCupid Relatively Expensive?
When you're making a cost comparison, it doesn't get any better than free. You can set up an entire profile and meet other singles without providing a credit card or other payment method.
One of the best things about OkCupid is that it's true to its word about the free service. You don't have to pay for an upgrade. However, many users do, as there are advantages to Basic and Premium plans, like an ad-free experience.
A basic bargain
The cost of OkCupid's Basic plan is reasonable for all you receive, as it includes most of what you get with the next-level Premium upgrade.
Unless you're going all-in with OkCupid and pay for six months of Premium membership, the month-to-month program is on the high end compared to some other dating apps. We'll get into the comparisons of the Basic and Premium opportunities, and you'll see that Basic is bargain-priced, and Premium is more of a commitment.
OkCupid's Upgraded Membership Plans
The one thing that you'll notice right away is that OkCupid is a streamlined dating app. It has a simple premise, uncluttered dashboard, and won't confuse you with all kinds of complicated add-ons.
To get the ball rolling, everyone joins with the same free trial. Once you've completed your profile and are ready to go, you'll notice a few purchase buttons at the top of your dashboard. One is for a Basic or Premium plan upgrade, and the other is to purchase individual or packs of OkCupid boosts.
Upgrades with dealbreakers
Even the list of benefits you get if you decide to take your profile to the next level is straightforward. Whether you opt for a Basic or Premium-level service, you'll access four perks, including an ad-free service, unlimited likes, every introduction, and a unique filter called dealbreakers.
Dealbreakers are those things that are on your "must-have" list. A dealbreaker would be something like age or religion, and potential matches prioritize your preferences.
OkCupid Basic
An ad-free experience with no outside advertising
Opportunity to send unlimited likes
Dealbreakers
Access to all of your introductions
OkCupid Premium
An ad-free experience with no outside advertising
Opportunity to send unlimited likes
Dealbreakers
Access to all of your introductions
Get the inside scoop by seeing who likes you before you like them
See the answers to your potential match's questions before you respond to them
As you can see, OkCupid Premium doesn't go overboard with a long list of benefits. It carries over all of the Basic plan perks, but Premium users have the upper hand in the dating pool.
If you opt for the top upgrade, you'll get to see who likes you before you make any decisions. You'll also learn more about potential matches by reading some of the answers to OkCupid questions. So, if you're looking for quality over quantity, it's easy to see how the Premium features can be beneficial.
The Cost of OkCupid Boosts
If you're commitment-phobic and don't want to jump in with both feet to upgrade your OkCupid membership plan, you can make some one-off purchases.
Whenever you're craving a little extra attention and feel like giving your profile a boost, you can buy one.
With a boost, OkCupid puts you at the top of the list, giving you a much better shot of getting noticed. OkCupid promotes it by saying that you'll get as much exposure in just 30 minutes as you would in 24 hours, courtesy of the boost.
OkCupid Payment Options
PayPal
Credit Cards
Debit Cards
Google Play
iTunes
Do OkCupid Memberships Auto-Renew?
You're probably assuming that OkCupid memberships auto-renew, as that's pretty standard with most dating or other apps.
We've got some good news to share with you, though. Yes, OkCupid memberships auto-renew, but you don't have to jump through hoops to cancel anything. Whether you join using your Google Play or iTunes account or decide to upgrade your account from your computer with PayPal or card payment, it takes just a few clicks to stop future payments.
Plus, if you don't opt-in to the Basic or Premium membership upgrade plans, then auto-renew isn't an issue anyway. You don't need to provide a payment method to set up your profile and, if you buy some OkCupid boosts, they're one-time purchases.
Does OkCupid Offer Free Trial Accounts
Not only does OkCupid offer free trial accounts, but they're long-term.
You can sign up with OkCupid right now using our link below, and you won't have to input a credit card or PayPal information. You'll be able to set up your profile, upload pictures, match, be matched, and message with your new potential love interests without investing a dime. (Click here to visit OkCupid's website)
---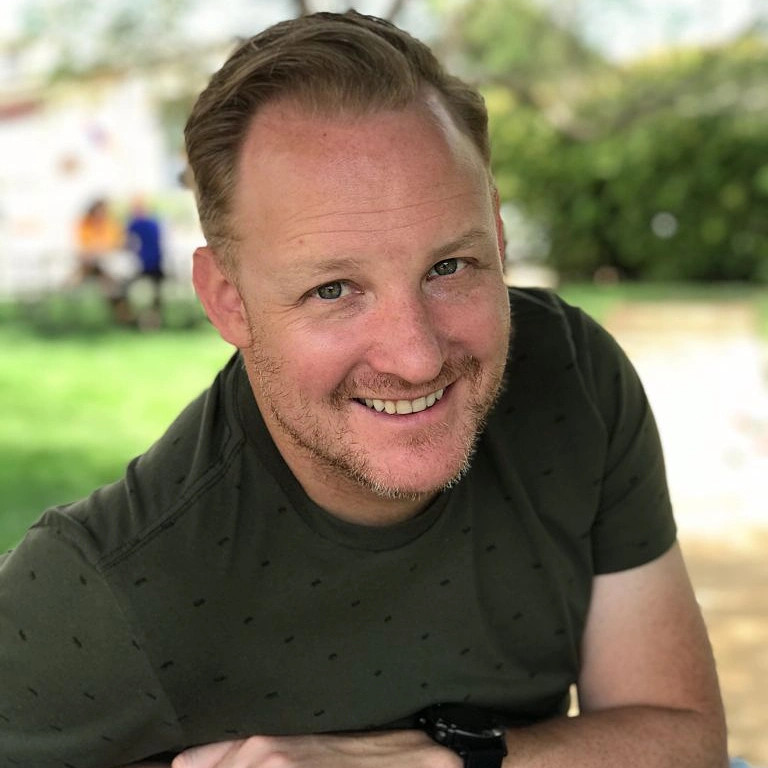 Written By: Matt Seymour
Matt Seymour is a dating industry expert with over a decade of experience coaching singles, reviewing dating apps, and analyzing trends within the industry. With a Masters of Science in Finance (MSF) degree from the University of Florida and extensive knowledge of the innerworkings of the online dating industry, Matt frequently serves in an advisory role to some of the largest dating apps on the market. In Matt's current role with Healthy Framework, he leads the interview team that regularly interviews key dating industry leaders, and leverages his financial knowledge and dating app experience to review and share what singles need to know to get the most out of dating online.