Technology has revolutionized the way we find love. With over 366 million people using dating apps, you don't have to set foot within 100 miles of a bar these days to find what you're looking for. The best dating apps connect like-minded singles from all over the globe with the swipe of a finger or the touch of a button!
But with so many dating apps for iPhones, Androids, Google phones, Windows phones, etc.—how do you know which ones are actually worth your time? That's where we come in. We're here to help you avoid the duds, find the studs, and get what you're looking for. Below you'll find a list of the top dating apps for singles in 2023.
The Best Dating Apps
1. Elite Singles

When it comes to leaders in the online dating app world, Elite Singles is one that almost always (and should) be at the top of the conversation. With almost 400,000 new users every month and 85% of the membership base holding an above-average education, it's a great place to find high-quality, successful, and educated single men and single women. Elite Singles is a great pick for those looking for a relationship or at least dating that could eventually turn into a relationship with the right person.
2. Zoosk

35 million members…3 million messages sent daily…and a decade and a half in the online dating community. These three stats alone should tell you why Zoosk is a must-try for singles in the US and internationally (available in over 80 countries). What's great about Zoosk is the dating app caters not only to singles looking for serious relationships (like Elite Singles and eHarmony), but it also works for those looking for a little more relaxed (which is why it also headlines our list of the best casual dating apps). If you want the most options out there, try out Zoosk.
3. eharmony

There's a reason that so many people call eharmony the best across the board—because it works. To date, over 2 million people have found love through the app's matchmaking algorithm, which works out to a new couple about every 14 minutes! By the time you get done reading this article, another couple will have found love. Maybe you're next? With over 2.3 million messages sent weekly, eharmony is a must-try for singles looking for committed and serious relationships. It's no surprise that eharmony tops the list of the best dating apps for marriage too!
4. SilverSingles

Dating apps don't just cater to the young and tech-savvy anymore. SilverSingles, part of the prominent Spark Network brand of apps, is designed exclusively for singles 50 years and older making it our top pick for the best senior dating sites. What's great is that users report the app is filled with "young at heart" singles and is a great place to find single men and women who are in the same season of life as you. Whether you are looking for friends, activity partners, casual dating, or to find the love of your life—SilverSingles is amazing for the 50+ community.
5. Higher Bond


It's always exciting when a new dating app comes out! And if you're a Christian single who is tired of the luke-warm options out there that feel more like mainstream dating apps with the word Christian slapped on—you're in luck. Higher Bond is a brand new Christian dating app designed for singles who "value faith as the driving force behind their relationship decisions." If that sounds like what you've been looking for, then this is a must-try for you.
Currently, Higher Bond is giving all users who sign up a free three month premium membership to celebrate their recent launch! If you're at all interested in meeting other Christian singles, you really have nothing to lose. And, as you might expect, Higher Bond does take the top spot on our list of the best Christian dating apps.
6. The League

One of the newest dating apps out there is The League (founded in 2014, so not that new). It's a unique spin on online dating where prospective singles have to join a waiting list and get voted onto the app. The idea is a higher caliber of singles, specifically those who have excelled in life and their field of choice. The League has caught some flack for being too "elitist" and not being open to everyone, but it's hard to deny that the quality of singles (at least by these metrics) is quite high. If you're curious, hop on the waiting list!
7. Bumble

Bumble is a unique swipe-style dating app where users are shown profiles of users in their area. If you and another user both indicate interest in each other, a conversation is opened up. However, unlike the original swipe dating app Tinder, only the woman may send the first message. If she chooses not to after 24 hours, the match expires.
For many, they love this as it works to break the stereotypical gender norms of dating. However, for others, they aren't fans because it puts pressure on the women to make the first move and leaves no opportunity for men to take the lead. Ultimately, whether you like it or not is going to come down to personal choice. But with over 43 million monthly average users, the app is incredible popular and certainly worth holding a spot on our best dating apps list.
8. Hinge

Hinge, one of the latest acquisitions by Match Group (the company that owns Tinder, Match.com, Chispa, etc.), has grown in popularity, especially among younger and more creative users. The app allows you to create a much more interactive and creative profile than any other dating app on this list. You can choose which prompts you answer, where your pictures go, and add video, voice, and questions/polls for other matches.
For some, this is a welcomed opportunity to show off their creativity and create a profile that truly shows who they are. However for some, it's a little too outside of the box and makes it hard to find the important information you want to know about your matches.
9. Catholic Match

Niche dating apps are either really great or ghost towns that should be avoided. For Catholic Singles, there is good news. Catholic Match is the largest Catholic dating app on the planet and is 100% focused on faith-based relationships. What's really neat about this app is that it has the endorsement of several Catholic leaders and exclusive partnerships with Catholic schools and organizations, so you don't have to worry about stepping outside of the lines of your faith to find other Catholic singles.
10. Coffee Meets Bagel

Making the list of the best dating apps doesn't always mean you have to overcomplicate things and reinvent the wheel. Coffee Meets Bagel (no, the site has nothing to do with coffee or bagels) takes a casual and modern approach to online dating. According to the CMB staff, over 91% of the people on the site are looking for something a little more serious.
Regarding how Coffee Meets Bagel works, the app gives you a few matches a day and lets you choose who you are interested in. Oh, and if you're a fan of the show Shark Tank, you may have seen Coffee Meets Bagel turning down an offer to sell the entire company for $30 million dollars in their early days! It seems like they've made the right decision and have seen great success through continuing to offer a unique flash sale style online dating app.
11. Jdate

It's true that Jewish singles can have a lot of luck on more traditional dating apps, but many seem to prefer this faith-based option that's been helping Jews find love online since 1997. JDate is hands-down the undisputed leader for Jewish dating apps. Don't believe us? What if we told you that JDate is responsible for over 50% of all Jewish marriages that started online.
With robust profiles, an active userbase, and unique features to search, match, and connect, Jdate is another brand from the Spark network of sites offering a niche experience that's actually worth your time.
12. Match

Another name you always hear in the discussion of the best dating apps is Match.com. While the features have remained fairly consistent over the years, the platform still is relevant and does a good job of connecting singles. According to Match.com, hundreds of thousands of singles find love on the app every single year. Available on desktop, iOS, or Android, you've got a lot of flexibility if you're looking for a place to find a committed relationship.
So why isn't this higher up on our list of the top dating apps? Well, despite all it's accomplishments Match.com hasn't always played fair and they were sued by the FTC in 2019. The largest claim was that the Match and other dating apps owned by the company were creating fake profiles internally to trick users into purchasing subscriptions.
This traditional dating app has certainly worked for a lot of people since it's start in 1995, but it's got a lot of work to do in earning user trust before we'll feel comfortable moving it up on our listt.
13. BLK

Owned by the massive Match Group (owners of apps like Match.com and Tinder), BLK is a free dating app designed for black singles. Available via iOS and Android, BLK has gained a fairly large user base and from what we can see users are loving BLK.
The dating app has an average app store rating of over 4.5, so it's pretty easy for us to say that this is one of the best dating apps for black singles. That being said, it definitely swings more toward the casual side of things so it may be worth checking some other options if you want marriage or serious relationships.
The app follows a freemium model giving you the basic functionality at no cost but you have the option to buy add-ons to enhance the experience. User reviews do mention a high prevalence of spam/fake profiles, but that's probably to be expected from a platform that is 100% free to join. At the low low price of free we think black singles should certainly give this highly rated dating app a try.
14. Tinder
Despite their being some stories of couples finding love on Tinder, this is probably not one of the best dating apps for you if you're looking for serious dating. However, if you're looking for casual fun that maybe could turn into something more and you want it now—Tinder is the winner. The app leverages your location to show you potential matches geographically close to you that fit your matching parameters. See someone you like? Swipe right. Not interested? Swipe left. If two people swipe right to indicate interest, a match is created and a conversation opened up.
The reason this app is so low on our dating app is that in addition to it's reputation for being a hookup app it's notorious for causing dating app burnout. In a recent study our team found that nearly 80% of adults say they have experienced burnout or fatigue from using dating apps and over 53% of those polled had been using Tinder.
This dating app is incredibly popular and if you're looking for something casual, easy, and affordable then you really can't go wrong. Just make sure you're looking our for your own mental wellbeing and staying safe online.
Are Dating Apps Worth It?
The bottom line upfront is that YES online dating apps do work and therefore are completely worth it if you're looking for a better way to meet singles in your area. However, there are a lot of caveats to this that can increase or decrease your success rates. These include things like joining the right app, putting the right amount of directed and intentional effort into the process, and approaching the entire process with the right expectations.
While most people you talk to will have anecdotal stories about whether or not they think online dating works, the reality is that these are just their opinions and personal experiences. Their success or lack of success does not properly indicate whether or not you're going to have success dating online. Instead, we'd invite you to look at the bigger picture that the data shows.
Here are a few stats that help to drive home the point that, yes, dating apps do work.
As we mentioned, there are a few factors that can help your success rate with online dating apps and can ultimately be the make or break on whether it is worth it for you or not. Let's look at a few of those now.
It Matters What App You Join
Don't worry; this is not going to be a shameless plug for any dating app in particular. What we want to say, though, is that online dating apps only work if you join the right app. Which app is the right app? The reality is—there is not one app that is right for everyone. You need to find the option that fits your needs the best and is most accommodating to what it is that you're looking for. That's the reason this list has several options and not just one single app that is the best dating app for everyone. It just doesn't exist.
The point is that if you join the wrong type of dating site, you're not going to have much luck. For example, if you're looking for a fling and you join eharmony, you're not going to have much luck. That site is really only for people looking for something serious, and you'll be lost.
Additionally, joining a free dating site that doesn't have the resources to invest in proper security is a losing recipe. Stick to higher quality dating apps, even if that requires you to pay for a premium membership. A small investment can go a long way to making sure online dating works for you.
It Matters If You Put in Effort
Just joining the right online dating app is not the only key to getting dating apps to work. You have to be willing to put in some effort. We aren't saying that you need to commit 12 hours a day to the process, but you do need to be willing to give it the effort it needs to work.
This means that you need to fill out your profile, take the time to upload some photos, and actually look around and find some people to message. When you find people that you are interested in and want to message, YOU NEED TO MESSAGE THEM. We can't tell you how many people we've talked to that say online dating isn't working and then proceed to tell us they've sent out and responded to zero messages.
If you aren't willing to engage in the process and give things a chance, it will never work for you. You don't just join a dating app, and Mr. or Ms. Right shows up on your doorstep in 30 seconds. While online dating certainly makes the process easier and more efficient, it still requires some effort from you.
It Matters Your Expectations
Remember when we mentioned that the quality of your matches was a good indicator of the quality of an app? You've got to do your part, too. If you'll only accept someone who's 6'1", jacked, has black hair and green eyes, owns a successful chain of high-end cheese shops, and wants to get married in the next six months, you will definitely be disappointed by every app you try. Preferences are one thing, but if you're so set in your ways that your search yields zero results, it's probably not a problem with the app.
Don't settle, but if you're not finding the kinds of people you'd like to meet, take a little time to reflect on what your relationship goals are, and understand the difference between a priority and a preference. You may be missing out on meeting the love of your life just because you have a fantasy person already imagined.
How Do Dating Apps Work?
Often, people have a mental block to accepting that dating apps do in fact work. When we talk to these people, we find that the block is often rooted in the fact that they just don't understand how dating apps and dating sites actually work. In light of today's discussion, we thought we'd give you a quick overview. This should help you to see the merits of the process and better understand that it can be a viable way to meet someone special.
Here is how online dating apps work. Keep in mind that things will be different on each app, but here is the general way. Members (like you) join an app and share some information about yourself, what you're looking for, and a picture of yourself. While you are doing this, other members are doing the same thing.
The dating app then takes all of this information and puts it into a profile for you. Based on your preferences of what you are looking for and what other members are looking for, they show your profile to them and their profile to you. If either of you is interested (or if both are interested in some instances), you can send a message to each other! From there, it is up to you if you want to talk on the phone, meet in person, go on a date, etc.
Other dating apps follow a similar process but use what is called mutual match to control conversations. As you look at other user's profiles and they look at yours, you can swipe to indicate that you are interested or not. As soon as two people indicate interest in each other, a conversation is opened up and both users are notified. This does reflect the way the bulk of dating apps work nowadays, though, there are a lot of concerns about how swipe-style dating apps affect your mental health. It's the reason you see very few of these options on our list of the best dating apps above and more options that follow a traditional profile approach to the process.
The bottom line is that online dating is real people looking to connect with other real people using technology to make that process easier and more efficient.
Common Arguments Why Dating Apps Don't Work
Most people who are asking if dating apps are worth it or if they really work have probably been told by someone else that they don't or they have their own thoughts as to why not. What we wanted to do is talk about the most common arguments as to why dating apps don't work and share our opinions on each.
"Dating sites are full of scammers."
This 100% depends on which dating app or site you use. Are some of them full of scammers? Absolutely. Romance scams do exist. But the higher quality dating apps with great processes in place do wonders to remove these people. Yes, there will be some that slip through the cracks, but how is that different than when you go to meet people in person? In person, you have no systems trying to verify if the person is real or not.
Online, you at least have technology trying to help. And as long as you trust your guy, this is not a reason that online dating doesn't work. And if you're really concerned (which is ok), you might want to check out our list of the safest dating apps for more options and information.
"I had a bad experience dating online."
Often, this is from someone who met someone online who things didn't work out with. Does this mean that all of online dating is terrible? Does it mean that everyone online is awful? You're considering joining and you're not terrible! So that debunks that right away. The same could be said about bars being bad for dating because a lot of people have met people at bars and it didn't work out. One case does not speak for every opportunity in online dating.
"No one sent me any messages."
Effort. Period. If you haven't sent a single message to anyone else and just expect them to reach out to you, you're probably going to start to think that online dating sites don't work. We'll get more into details shortly but you have to be an active participant in the process if you want any chances of having success.
Unrealistic Expectations
There are zero places on planet Earth that can produce the perfect guy or girl for you in just a few minutes. Sure, it happens rarely, but the norm is that it takes a while to find the right person for you. This doesn't change with online dating apps, nor do they pretend that is going to be the case. If you go into online dating expecting miraculous things to happen that just aren't realistic, you're setting yourself up for failure. And when that failure happens, the easy thing to do is blame the dating apps.
This also leads into your expectations of what you're looking for. If you're someone who doesn't really have life altogether and things are a bit of a mess (that's okay if that's the case) but you're looking for Prince Charming who is rich, handsome, and is looking for someone to pamper—you probably aren't going to have a lot of luck. Not only do your expectations for the sites need to be inline but your expectations for an ideal match should be as well.
---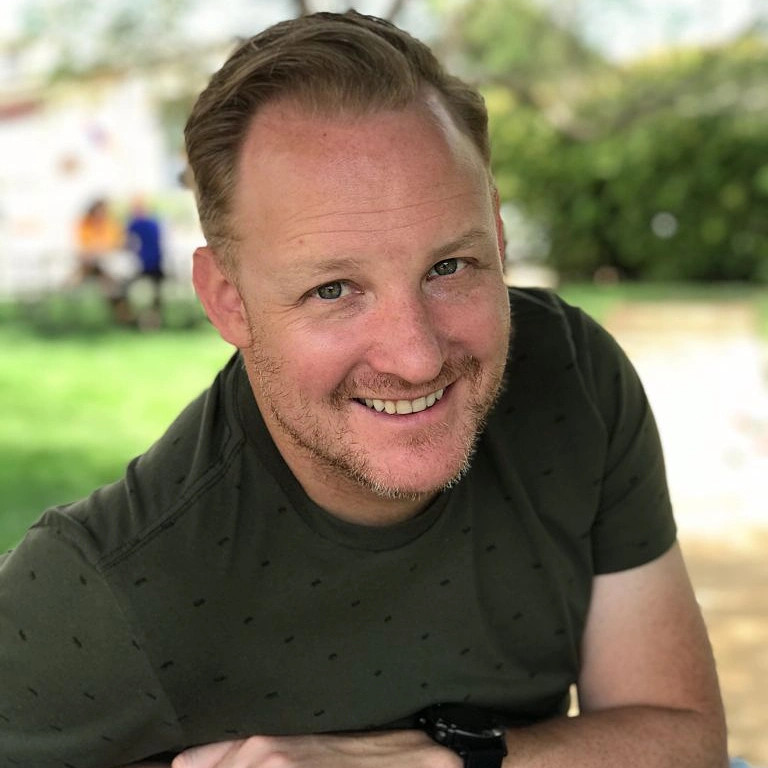 Written By: Matt Seymour
Matt Seymour is a dating industry expert with over a decade of experience coaching singles, reviewing dating apps, and analyzing trends within the industry. With a Masters of Science in Finance (MSF) degree from the University of Florida and extensive knowledge of the innerworkings of the online dating industry, Matt frequently serves in an advisory role to some of the largest dating apps on the market. In Matt's current role with Healthy Framework, he leads the interview team that regularly interviews key dating industry leaders, and leverages his financial knowledge and dating app experience to review and share what singles need to know to get the most out of dating online.