Expert Dating Advice — Online Dating Tips and Industry Insights
Everything you need to know about using online dating apps.
The Leader in Online Dating Data and Industry Insights
Data is our lifeblood. Our team of researchers, statisticians, interviewers, data scientists, and self-proclaimed data nerds spend their days dreaming about numbers and trends as they relate to the online dating industry. Often, people view the dating industry from a purely anecdotal position based on personal experiences and experiences from within their friend-group. While these stories are helpful, the heart and soul of the industry is driven by data.
At Healthy Framework, we work hard to provide meaningful data, trend analysis, advice, and interviews to help a wide array of people. If you're in the media and looking for data to support a story, we're here for you. If you're a single looking to better understand the confusing landscape of online dating, we're here for you. And if you're just someone who loves data and the empirical study of digital love, we're here for you.
Online Dating App Insights, Interviews, and Research
You can't successfully advise singles, industry leaders, and media professionals without a strong pulse on the everchanging dating industry. Our dedicated team is led by data researcher Matthew J. Seymour, MSF, who focuses on industry insights, key leader interviews, and research.
Whether we're breaking down statistics and demographics for a data study or giving out thoughtful advice on how to get through a breakup—our main goal is to help. Please enjoy the resources provided here. May it help you better understand the world of dating, and if you're searching for that special someone, may it help you get there faster.
Recent Online Dating Industry Interviews
Interview with Kristen Berry – VP of Communications and CSR at eharmony
Recently, our team was able to spend some time with Kristen Berry, eharmony's VP of communications and CSR to discuss all things eharmony. The interview covered things like what separates eharmony from the rest of the dating apps out there, who the ideal customer is for ideal in the company's own words, how the company is protecting users against romance scams, and where the company stands on inclusivity initiatives.
Seeking.com Interview – In-House Dating Expert Emma Hathorn
Watch our most recent interview with Seeking.com's in-house dating expert where we talk about the future of the brand, their recent image overhaul, and a deeper focus on being a luxury dating brand.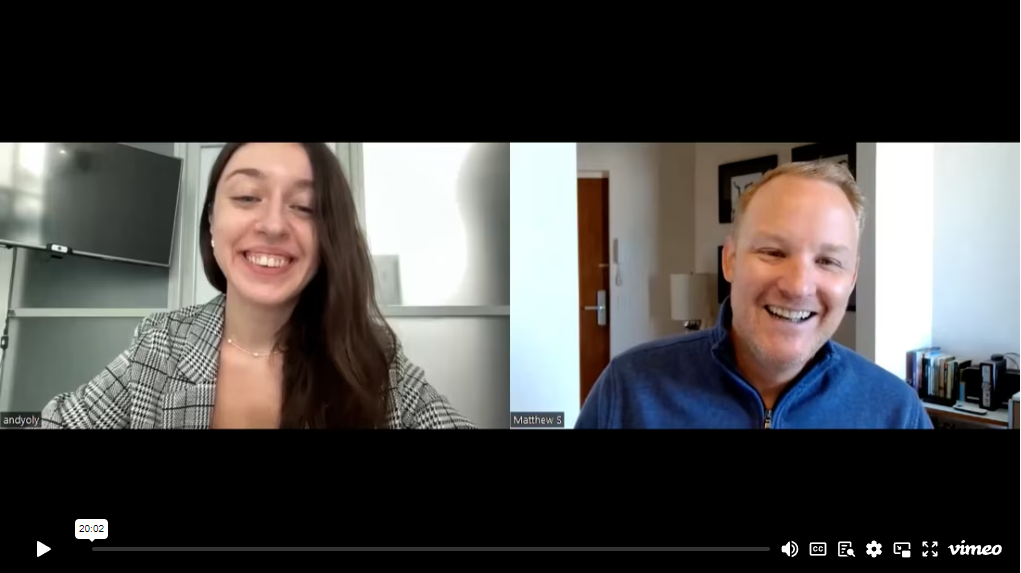 Taimi Interview – Head of Brands and Communications Yana Andyol
Our team catches up with the Head of Brands at Taimi about the brands commitment to inclusivity, how their team is using AI, and how they're keeping users safe in a dangerous climate.
Recent Online Dating Research, Data, and Surveys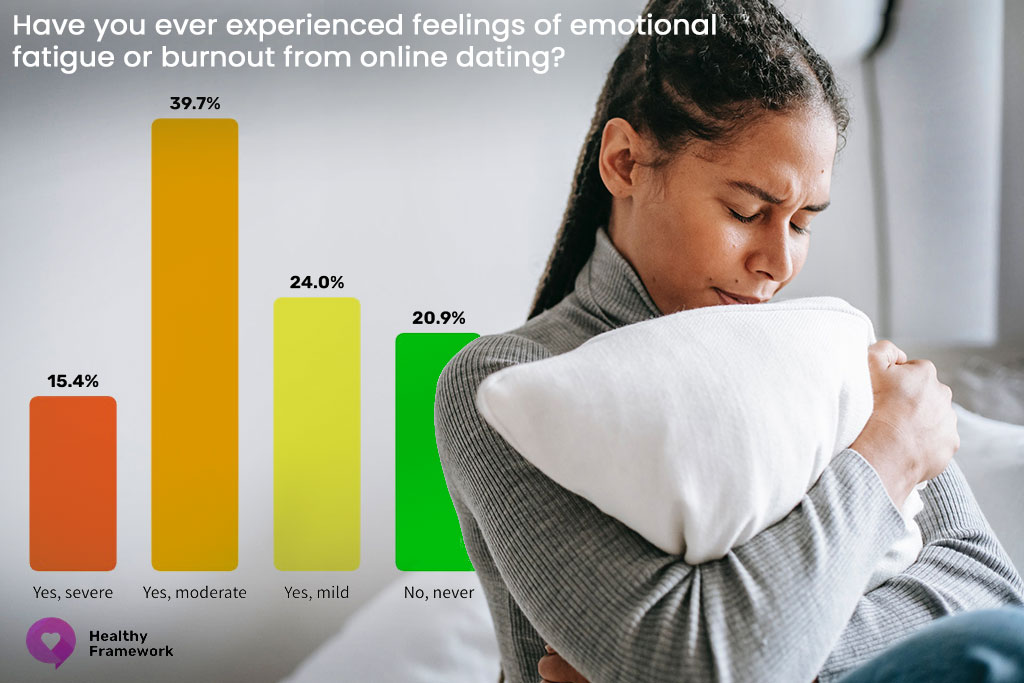 Online Dating Burnout and Emotional Fatigue Data (2023)
Do you ever feel frustrated with online dating? Or that you just have to take a break? Maybe you've even felt like it was necessary to talk to a professional about the stress and emotional burnout you've been feeling? If you answered yes to any of these our recent study has the data to prove you're not alone.
We asked 1,000 singles what apps they were using, how often they were experiencing emotional fatigue, and what they were doing to cope with it. We think you'll be surprised to see some of our findings.
The Most Dangerous States for Online Dating (2023)
We've all heard that there are catfish and scammers lurking in the online dating community, but how big of a problem is it really? Our team did the research, crunched the numbers, and found that it's a lot bigger issue than many give it credit for.
In fact, just last year the FBI reported nearly a billion dollars in romance scam losses. In our study we'll give a detailed breakdown of what states have had the most run ins with these scams, what age groups are most susceptible, total monetary losses by victims, and more.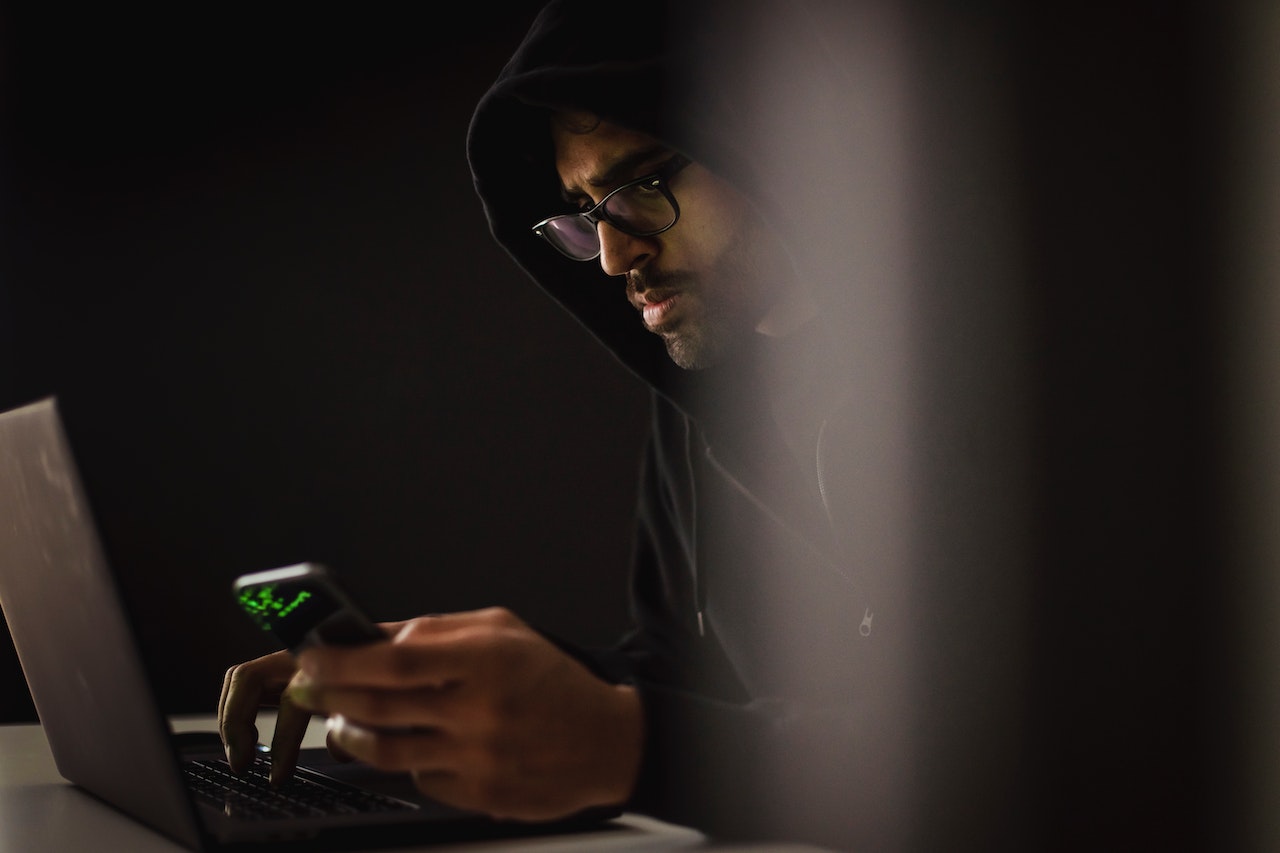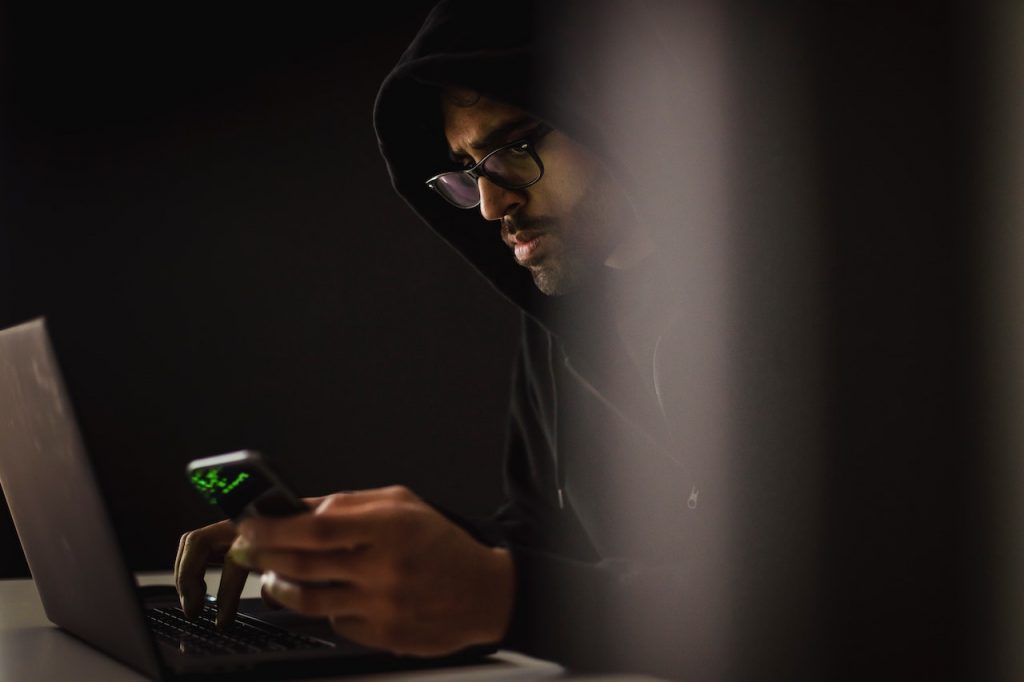 ---
As Featured In



---
Online Dating Reviews, Resources, and Guides
Not only has our team coached thousands of singles and studied millions of online dating app users, but we've also gotten our proverbial hands dirty when it comes to the available technologies, apps, and services. Our team has collectively tested hundreds of online dating apps, researched what options might be best for unique use cases, and compiled meaningful guides to help you along the way.
When it comes to succeeding in online dating, we've gone above and beyond to ensure we're a one-stop-shop of knowledge, insight, and resources. Here are some helpful links to some of our most helpful guides.
---
Get in Touch
Got a question, feedback, or need to speak with us? We'd love to hear from you. You can reach us through our contact page or if you're looking for a particular team member, you can find individual contact information on our About Healthy Framework page.
---