Expert Coaching — Online Dating Tips and Industry Insights
Everything you need to know about using online dating apps.
Online Dating App Coaching Services
For over 10 years, our team of expert dating coaches have helped thousands of singles learn how to better navigate the world of online dating. With an emphasis on a proactive, no b.s. approach, our students learn to let technology work for them and not against.
Our coaches come from a variety of different backgrounds, but they have one thing in common—experience. Our world-renowned team has expertise in traditional relationship topics like how to have more confidence, how to know what you want, and how to deal with the intricacies of starting a relationship online. In addition, many of our coaches are experts in more unique offerings like dating profile expertise and how to choose the right online dating app.
Their experience comes from decades of successful dating, numerous accolades and certifications, and we even have a college professor who taught interpersonal communication and a professionally-trained body language expert amongst our ranks.
If you need a little help navigating the confusing world of online dating apps, let a member of our staff help.
Online Dating Profile Coaching
Your dating profile is the key to getting more messages and interest online. Let our experts help you put your best foot forward.
General Dating App Coaching
When you don't know where to start and just need some help, that's where we shine. Let our team lead you in the right direction.
Specialized Dating App Coaching Packages
If you have unique needs for help that don't fit neatly into a box, that's okay! Our team can build a package perfect for you.
---
Online Dating App Insights, Interviews, and Research
You can't successfully coach singles without a strong pulse on the everchanging dating industry. In addition to our coaching services, we have a dedicated team led by data researcher Matthew J. Seymour, MSF that focuses on industry insights, key leader interviews, and research.
Whether we're breaking down statistics and demographics for a data study or giving out thoughtful advice on how to get through a breakup—our main goal is to help. Please enjoy the resources provided here. May it help you better understand the world of dating, and if you're searching for that special someone, may it help you get there faster.
Recent Online Dating Research, Data, and Surveys
Interview with Kristen Berry – VP of Communications and CSR at eharmony
Recently, our team was able to spend some time with Kristen Berry, eharmony's VP of communications and CSR to discuss all things eharmony. The interview covered things like what separates eharmony from the rest of the dating apps out there, who the ideal customer is for ideal in the company's own words, how the company is protecting users against romance scams, and where the company stands on inclusivity initiatives.
Recent Online Dating Research, Data, and Surveys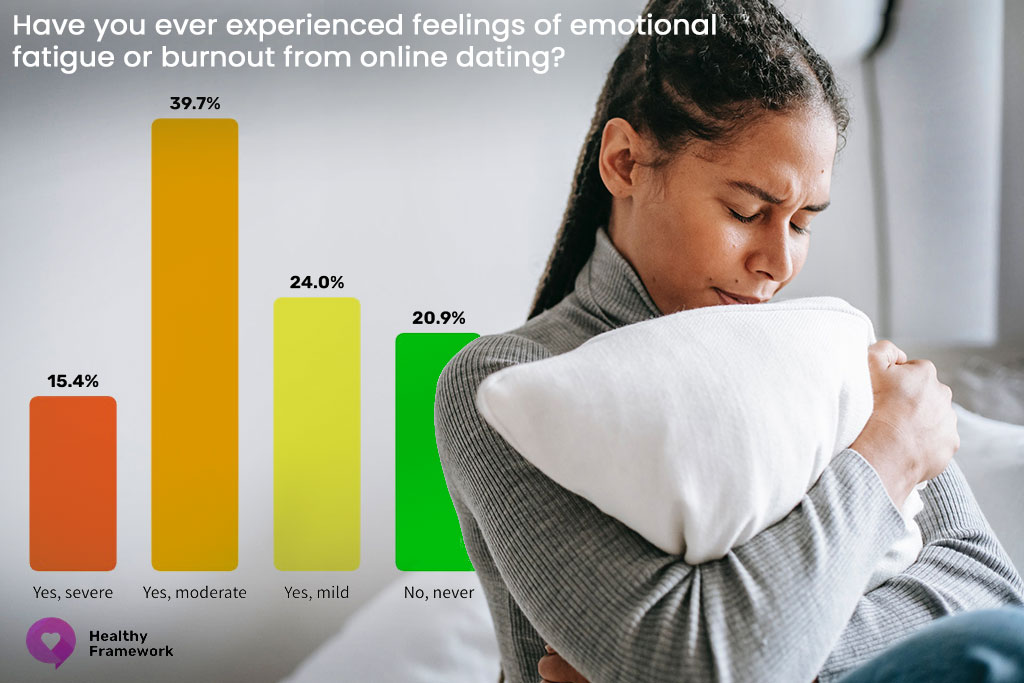 Online Dating Burnout and Emotional Fatigue Data (2023)
Do you ever feel frustrated with online dating? Or that you just have to take a break? Maybe you've even felt like it was necessary to talk to a professional about the stress and emotional burnout you've been feeling? If you answered yes to any of these our recent study has the data to prove you're not alone.
We asked 1,000 singles what apps they were using, how often they were experiencing emotional fatigue, and what they were doing to cope with it. We think you'll be surprised to see some of our findings.
The Most Dangerous States for Online Dating (2023)
We've all heard that there are catfish and scammers lurking in the online dating community, but how big of a problem is it really? Our team did the research, crunched the numbers, and found that it's a lot bigger issue than many give it credit for.
In fact, just last year the FBI reported nearly a billion dollars in romance scam losses. In our study we'll give a detailed breakdown of what states have had the most run ins with these scams, what age groups are most susceptible, total monetary losses by victims, and more.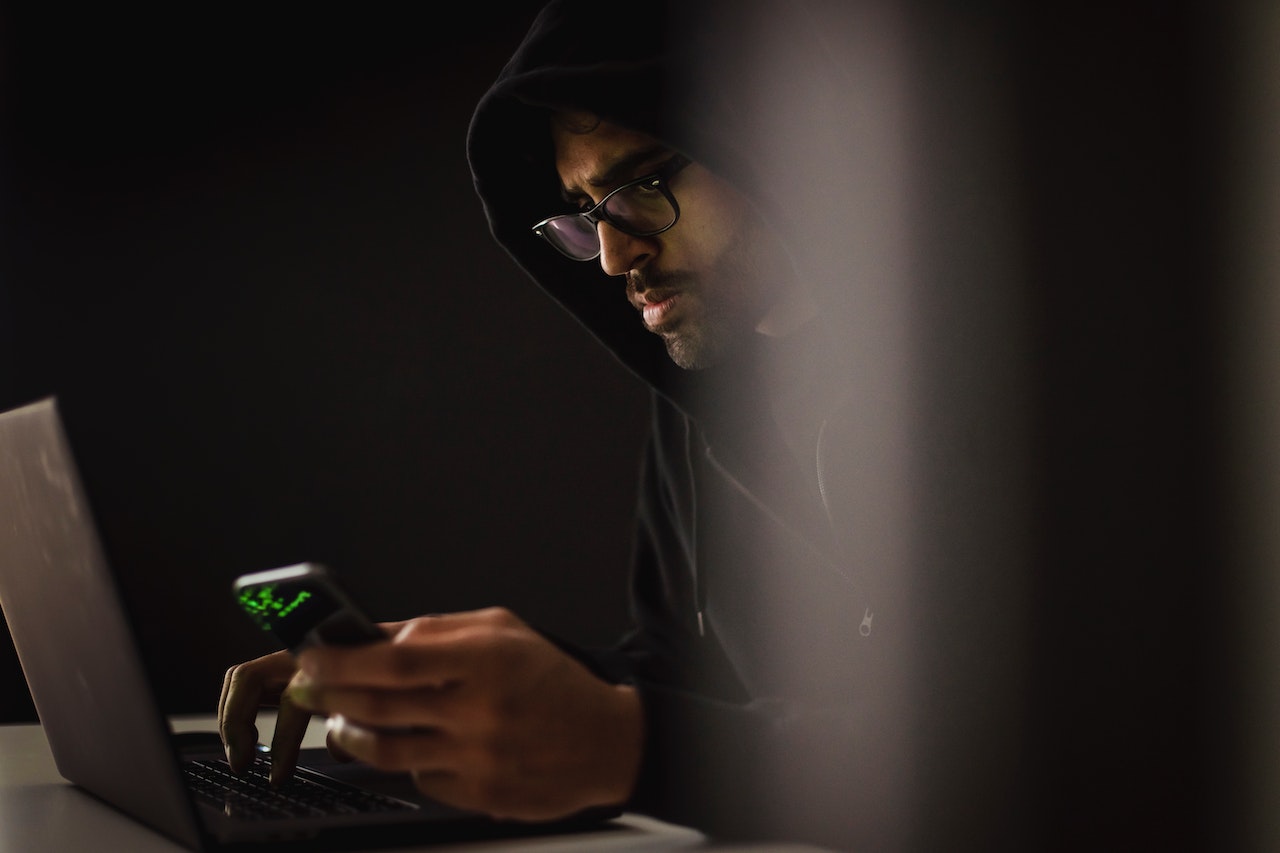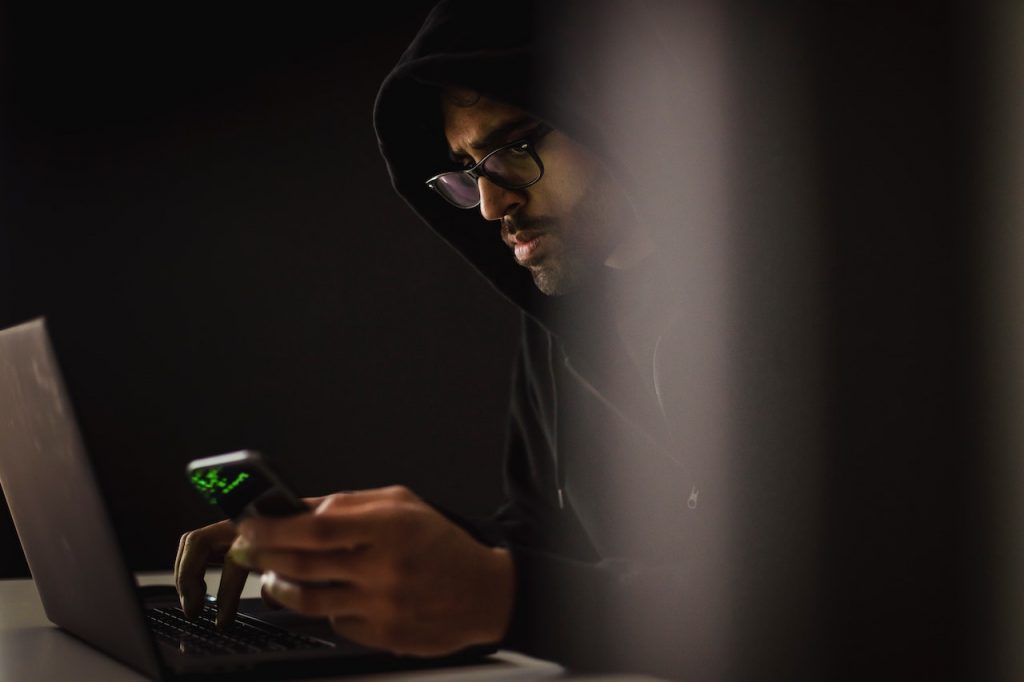 ---
As Featured In



---
Online Dating Reviews, Resources, and Guides
Not only has our team coached thousands of singles and studied millions of online dating app users, but we've also gotten our proverbial hands dirty when it comes to the available technologies, apps, and services. Our team has collectively tested hundreds of online dating apps, researched what options might be best for unique use cases, and compiled meaningful guides to help you along the way.
When it comes to succeeding in online dating, we've gone above and beyond to ensure we're a one-stop-shop of knowledge, insight, and resources. Here are some helpful links to some of our most helpful guides.
Best Dating Apps – Explore top options to find the right dating app for your relationship goals and dating style.
Dating App Reviews – An honest look at the pros and cons of various online dating services based on personal experiences.
Online Dating Costs – See how much online dating actually costs with detailed pricing breakdowns of popular apps.
Matchmaking Services – Peek behind the curtain and learn everything you need to know about high-end online matchmaking.
Online Dating Tips – Practical advice from our team of experts on various aspects of the online dating experience.
---
Get in Touch
Got a question, feedback, or need to speak with us? We'd love to hear from you. You can reach us through our contact page or if you're looking for a particular team member, you can find individual contact information on our About Healthy Framework page.
---