California Dating Apps
California—the Golden State, the land of movie stars, and…yes…arguably one of the hardest places to date on Earth. With a population of over 39 million and diversity for days, it feels like it should be easy to find someone special, but it just doesn't always work out that way.
Luckily, the best California dating apps do a masterful job of cutting through the noise and helping to connect singles just like you with exactly what they're looking for. Whether you're in LA, Sacramento, San Diego, Fresno, Bakersfield, or anywhere else in CA, these top options are going to work wonders for you. Dating in California doesn't have to be as hard as people make it out to be, as long as you're willing to utilize the resources you have available!
If you're ready, let's go lights—camera—action on our picks for the best dating apps in California, as well as some information on the singles scene around the state.
Best California Dating Apps
1. eHarmony California


Picking one dating app to serve as the best for all of California is a tall task—but we think we've done a pretty good job. Meet eHarmony. The eHarmony dating app is an inclusive environment, is filled with singles from all over California, and produces results—all things that tend to matter to singles from the state.
As the site most likely to lead to happy relationships eHarmony is at least worth checking out. Matchmaking is driven by an algorithm perfected over the past two decades, which means less work for you when it comes to finding someone. Since most people in California are go-getters and have busy schedules, this is a huge win. Additionally, eHarmony is headquartered right in LA, so we'd venture to say they probably have a good understanding of what Cali singles want.
One thing to be aware of is that pricing is a bit higher for eHarmony than some of the other dating apps on this list, starting at around $40 per month. But, when you weigh the cost versus the benefits you get, it's a great value that brings results.
Here's the deal. If you live in California and want something special, give eHarmony a go.
2. Zoosk California
California tops the charts when you talk about eclectic and even polarized cities. In other words, what people are looking for in, say, Los Angeles, is going to be wildly different than the types of relationships (and people) that are dating in a place like, say, Stockton. And with over 58 counties and 482 different cities, this trend needs to be addressed with picking out a great California dating app.
For us, Zoosk meets the task, primarily for one reason—options. Not only does Zoosk have over 30 million members (almost 75% of the population size of California), but the app works for all different relationship goals. Looking to date casually in California? You're covered. Looking for something a little more special? You're covered.
For drawbacks, they're pretty few and far between. We've heard some users say that the app works way better for casual dating than it does for serious dating, so that's something to keep in mind. Additionally, the Google Play score for Android is only a 3.3 out of 5.0, but that's still fairly high up for dating apps that tend to get blasted unfairly with reviews.
All that said, we think if you want serious dating in California you should go with eHarmony, but if you want something a little more casual or light-hearted, you should try Zoosk.
3. Elite Singles California
Currently, the biggest industries in California are finance, insurance, and real estate. On top of this, the state is home to many major corporations, a multitude of successful small businesses, and an ever-growing pool of go-getters chasing their dreams. What this means is that the state is ripe with young professionals, entrepreneurs, and driven singles looking for love and to make it big.
If that's you and you've ever dated someone who doesn't understand your goals, you know the struggle. This is why it's so important to find someone on the same page. That's why we think Elite Singles is such a great option for Cali singles. While the name might signal a high-brow and maybe pompous group, it's actually not the case. Elite Singles is an online dating app built with career-oriented and goal-driven singles in mind.
If you want to meet people who aren't going to make you feel bad for chasing your dreams (and are going to support you), Elite Singles should be somewhere you're starting your search.
4. Bumble California

California is certainly a state that looks to empower all different groups of people all across the spectrum. Because of that, it would only make sense to recommend a California dating app that is not only woman-owned, but uses a matchmaking process that gives women the control.
With Bumble, you'll quickly see that it's a swipe-style dating app that works off of mutual matches (once two people indicate interest, a conversation is opened up). What's different, though, is that only the woman may send the first message. She has 24 hours to do so. If she sends a message, the conversation opens up completely for everyone. If no message is sent, the match expires and that's it.
Is this awesome? It depends on what you prefer. Some men won't like this because you may miss out on a great match just because she didn't have time to respond. Some women will like this because it puts them in control of who they talk to, but others might not like having to always do all the work.
It's nice to see a fresh option for California singles, but whether the unique approach works for you or not is…well…up to you. There are quite a few Bumble success stories that may be promising.
5. SilverSingles California
Over 13 million people who live in California are 50 years of age or older, which means senior dating in the state is a big deal! When it comes to dating over 50 in California, two options rise to the top for us. First—eHarmony, which we already mentioned is a great option for all ages, including those in the older demographic. Second—SilverSingles, a 100% senior-dedicated app that they want you to be at least 50 years old to use.
Which is best for you? As always, it depends on what you're looking for. If you newly entered the 50+ age bracket and you still are open to dating singles in their 40s, go with eHarmony because they have age filters and don't have a hard limit on needing to be 50. If you're over 50 and don't want to have to deal with anyone under the age of 50 in your search for love, stick with SilverSingles.
You really can't go wrong with either app; they just serve slightly different purposes.
One update to add about the site is that in our most recent review of SilverSingles we did learn that people under the age of 50 are allowed to join, but the marketing message and verbiage on the site seem to indicate otherwise. What this means is you will find some people in the under 50 age bracket, but quite a few less than at other options.
6. The League California
Pretty specific list of cities, yea? This is on purpose. The League is a new dating app that really is designed for the culturally and professionally elite. And the reason for the specific cities is the new app is rolling out across the US (and the world) city by city. When you visit The League's website, you'll see which cities they've begun their efforts in.
For most states, that's just one city—maybe two. In California, The League dating app has opened up shop in Fresno, Los Angeles, Santa Barbara, and San Diego. If you don't live in, live close to, or travel to these cities often—this California dating app isn't going to be a good fit for you.
But if you do live in these areas and you want to date the elite of the elite, it might be worth a try. However, bear in mind that it's going to be more expensive than any other Cali app on this list and it's the only option with a waitlist and some exclusivity about who can join.
Often referred to as the "Tinder of the elite", this app isn't going to be for everyone—but that is by design.
3 Reasons These Are the Best California Dating Apps
With wonders like The Golden Gate Bridge, Hollywood, and Yosemite—California is already known for being home to the best of the best. If that's the case (which it is), why would you ever want to date on a subpar dating app?
Spoiler—you wouldn't want to! That's one of the driving forces behind why our team puts so much effort into these rankings and recommendations. I may be the guy writing the article, but we have an expert team driving the ship.
So, why these apps? Here are three of the reasons why.
1. Technology to help you handle the diversity of California.
In a state with over 481 cities or regions, 4 ethnic backgrounds with at least 5% of the population share, and one of the most eclectic list of available hobbies and interests—it's no secret that a good dating app for Cali residents (and visitors) is one that is set up to handle this level of diversity. This starts with a search function that allows you to put in your wants, needs, personal convictions, and deal breakers. This includes, but is certainly not limited to things like interests, location, age, gender, sexuality, religion, political views, etc.
2. Representation statewide (and not just in places like LA).
Don't worry; we're not hating on you LA. What we're saying, though, is a lot of companies often say they serve all of California when they really just work well in LA and "put up" with the rest of the state. A great dating app option for everyone in the state needs to have representation statewide. In other words, there better be singles where you live!
So, whether you live in a big city like Los Angeles or San Francisco, or you live in a smaller city like Irvine, Anaheim, Stockton, Fresno, Eureka, Sacramento, Monterey, Santa Barbara, Long Beach, Hollywood, etc., you're taken care of.
Additionally, the apps give you the ability to search by distance and not just city, which is ideal for singles who may live close to another states border (Oregon, Nevada, and Arizona), or who live close to the border of two major cities.
3. On-the-go Functionality (Mobile)
It might seem silly to have to make sure that a dating app is going to work on your phone, but not every site or app is up to the challenge. This becomes way more important in a state like California with beautiful beaches, amazing nightlife, and nature for days. If you can't keep your matchmaking process going while you're on the go, that's a pretty worthless option in our opinion. Thankfully, these California dating apps weren't cast for that role.
Are There California Hookup Sites?
Sometimes your life is busy and you just don't have the time for a serious relationship. Maybe instead you're just looking for some casual dating or some NSA (no strings attached) fun?
Yes, there are hookup sites in California that lend themselves much heavier to casual dating. Can you find casual dating at the sites we've recommended in this guide? Yes, but not at most of them. You may be better off checking out our more specific list of casual dating apps.
Or, if you'd like, a nice option for casual dating (where you can select your relationship goal) is Zoosk. The app lets you choose from any one of six different things you're looking for which include casual dating, hookups, and short-term dating. The other three are more attuned to committed dating, which is nice in case you change your mind on what you're looking for.
---
---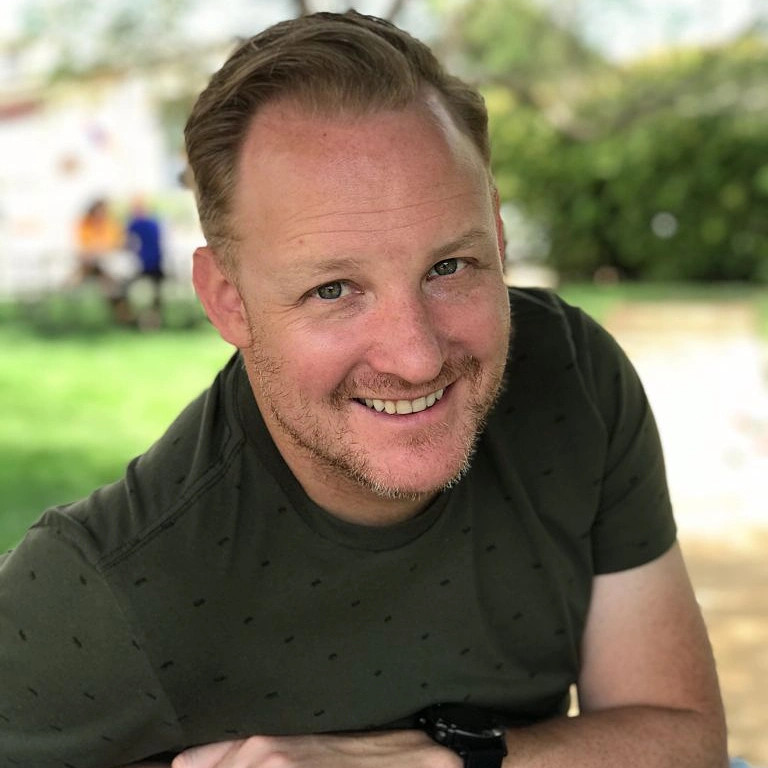 Written By: Matt Seymour
Matt Seymour is a dating industry expert with over a decade of experience coaching singles, reviewing dating apps, and analyzing trends within the industry. With a Masters of Science in Finance (MSF) degree from the University of Florida and extensive knowledge of the innerworkings of the online dating industry, Matt frequently serves in an advisory role to some of the largest dating apps on the market. In Matt's current role with Healthy Framework, he leads the interview team that regularly interviews key dating industry leaders, and leverages his financial knowledge and dating app experience to review and share what singles need to know to get the most out of dating online.