Our Time Review
It's pretty safe to say that with over a decade serving the 50 and up community, the OurTime app is a bit of a household name. But anyone who has as much experience on this Earth as we do knows that just because something has been around for a while doesn't suddenly make it great.
Today, we want to help you get to the bottom of the two most important questions—is the OurTime app worth it and is the OurTime app worth it for me? If you're excited to see if this is the next step in your 50+ dating adventure, then let's all take a seat, grab a nice cup of tea or coffee, and get into the OurTime review.
Is OurTime Worth It? – The Bottom Line Up Front
When you're a senior looking to date, your options for senior dating sites fall into two main categories—sites that require you to be 50 just to join and sites that are open to everyone but allow you to filter by age. For senior only options, there are only about three real viable options worth considering—OurTime, SilverSingles, and Senior Match. Out of the three, OurTime is certainly the most popular. Again, though, just like time, popularity isn't necessarily an indicator of quality or success.
So, is the OurTime app worth it? Here's what we feel. We're fans of the fact that OurTime seems to have a nicely sized userbase, is only open to those 50 and over, and that the user interface is pretty simple to use and hasn't undergone a lot of changes over the past few years.
What we're not fans of, though, is that the site does feel quite antiquated and the pricing structure gets pretty confusing with subscriptions, add-on purchases, and tokens—all in one. Usually, a dating app will choose one (maybe two) of these approaches to pricing, but not all three which can add a lot of confusion and cause the price to balloon to higher than you expected through nickel and diming.
Ultimately, OurTime is by no means a bad site and it certainly doesn't have anything glaringly wrong with it. In fact, we have heard of many singles having success on the platform. It could be worth checking out, especially with the amount they put behind marketing which probably drives some higher membership numbers.
OurTime scored a 6.5 out of a possible 10 points in our latest review. While we like the 50+ only limitations and the popularity of the site, we're not fans of the confusing pricing structure and the less-exciting feel of the overall experience.
For us, there may be a few better options out there that could be more fruitful. Here are our two favorite alternative options to OurTime.
Best Alternative – 50+ Only
Our favorite option for singles who want to date exclusively in the 50 and older bracket is SilverSingles. We find the pricing structure to be much simpler and the look and feel of the site to be less "old." Additionally, the site is great for casual dating, friends, or finding something serious.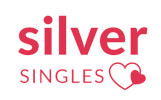 Best Alternative – Traditional with Age Filters
For singles who want to use a traditional dating app that allows them to set age filters (good for those in their early 50s who are still okay with dating into their 40s), we recommend eHarmony. It's the industry leader for serious relationships with millions of people finding love through the site, including plenty in the senior age bracket.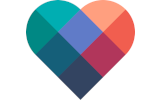 Still not sure?
If you're still not sure which of these senior dating sites is right for you and want to learn more about OurTime, keep reading! In the rest of our OurTime review, we'll go into detail about all the features, pros, cons, pricing, support, members and more to give you the resources you need to make an informed decision.
---
Overall OurTime Rating
| Category | Score |
| --- | --- |
| Quality Matches | 7.5/10.0 |
| Features | 6.0/10.0 |
| Ease of Use | 7.0/10.0 |
| Support | 7.0/10.0 |
| Cost | 7.5/10.0 |
| Overall | 6.5/10.0 |
6.5/10.0
Pros and Cons of the Our Time Dating App
Pros
One of the few senior dating apps dedicated to 50+ only
Available in the US, Canada, UK, and a few other European countries
User interface doesn't get changed all the time
Cons
No identity verification to enhance profiles and security
Confusing payment structure with subscriptions, addons, and token credits
Unclear details about selling your information to third parties
Who OurTime Is Good For
Older singles who are tired of competing with 20-30 year olds on dating apps.
Anyone that enjoys the flexibility of having multiple payment options.
Those who want to be able to try out a site before they buy a membership.
Who OurTime Might Not Be Best For
Younger singles (under 50) or singles who are in their 50s and still might want to date someone in their 40s
Singles looking for a fun and lively look and feel to the dating app
OurTime Review – Table of Contents
OurTime Features Overview
As mentioned, OurTime does do a pretty good job of keeping things simple and avoiding unnecessary overhauls just for the sake of change. What comes with simplicity, though, is fewer features than you might see at other dating sites. Again, this may or may not be a bad thing depending on your preferences.
To help you make that determination yourself, our review team took the time to outline the most prominent OurTime features below for you to check out.
PromoteMe
Promote Me is a feature on the OurTime app paid for with tokens. These tokens can be used to unlock a multitude of bonus features. When you unlock Promote Me, your profile is pushed to the top of local singles' search results for one hour.
What's a little confusing, though, is there is another feature on OurTime called Boosts, which looks to be effectively the same thing. The only difference is that Boosts are paid for individually (with money) instead of purchasing and redeeming credits. Again, somewhat confusing, but the feature seems to be the same.
Virtual Gifts
Virtual Gifts are another feature that can be purchased with tokens. The gifts cost between 10-75 tokens and are digitally sent to the person of your choice. It is a great way to grab someone's attention and let them know how much you like them.
NotifyMe
Notify Me is purchased with 20 tokens. This lets you put a log in tracker on a specific user for 7 days. When that user logs in to OurTime, you will be personally notified (but they won't know that you used the feature)!
MatchMe
If you see a particular OurTime member that you really like and want to put them through the "Our Picks" mutual match feature (described below), this will do that. The idea is that you can find out if they are interested in you or not before you send a message. While this sounds like a nice feature in theory, our view is to just have some confidence and send the message regardless. If they don't respond, it's no big deal at all.
Our Picks
OurTime has added a feature that is a swipe-style mutual match feature called Our Picks. Users are shown up to eight matches a day and can select if they like them or want to pass. You're also being shown to the other people that you are seeing. If both of you select that you're interested, it will let you know. Additionally, there are some limited free messages that can be sent through this functionality.
The Quality of Singles at Our Time
When it comes to the quality of singles we saw during the last OurTime review, it was pretty good. There were quite a few accounts with photos and filled out information. What would be nice, though, would be to have a way to see how active each user is or when the last time they were on. While we like to believe a lot of these users are active, it's hard to know for sure that we're not looking at accounts that are years inactive.
Overall, though, we didn't see a lot of accounts we thought were fake, but that's also tough to tell. One thing we really didn't like during our review of the OurTime app was that there was no way for users to verify they are who they say they are. Unfortunately, older singles are often targets of scams and predators. We think that any site specifically catering to 50+ dating should have some more robust account verification options in place, and OurTime missed the mark there.
How to Sign Up on the OurTime App
Signing up at OurTime is a pretty easy and straightforward process. This is both a pro and a con (we'll explain). First, though, here are the steps to sign up at OurTime.
Head over to OurTime by clicking the link at the bottom of this section.
Select whether you're a man or woman and whether you're looking for men or women.
Put in your email and choose a password.
Enter your phone number and use the verification code they send you.
Click to create your account.
Upload a photo and some basic profile information (all optional if you click log in at the top of the screen)
Why is this simple sign up process both a pro and a con? The pros of the process are that it's not going to confuse you, it doesn't take very long, and it's a breeze even if technology isn't your thing. The con, though, is there are no verification processes outside of a quick phone verification. This unfortunately does make it easier for unsavory folks to get onto the site. We're not saying that's happening, but it does make the path for them a lot easier.
If you want to use the OurTime mobile app, the process is relatively the same. All you need to do after you click the link below is click the link from that page to download the respective app you're looking for (Google Play for Android or Apple Store for iOS).
Price | How Much Does OurTime Cost?
While we cover this in-depth in the OurTime cost guide (which is worth a read), we wanted to touch on it a little bit here as it is an important part of any dating site or dating app review.
With OurTime, you have a lot of different ways that you can spend money, which our reviewers found a bit confusing. With sites like SilverSingles or eHarmony, you pay one amount upfront and it gets you access to all the features and doesn't give other users a way to pay for a leg up on you. Still, some people might like the flexibility if it doesn't confuse them.
The three types of payment options you have are:
Subscriptions – These come in Standard and Value (depicted below) and give you access to messaging.
Tokens – These are purchase a la carte in bundles and can be used for add-on features including NotifyMe, MatchMe, PromoteMe, and Virtual Gifts.
Boosts – These are also purchased a la carte and basically operate the same as PromoteMe, but they aren't purchased with a credit (just with money).
Overall, our OurTime app reviewers wish this was a simpler system, especially for people over 50 who might not be the most tech savvy.
| Membership Type | Membership Length | Monthly Cost | Total Cost |
| --- | --- | --- | --- |
| Standard | 1 month | $35.85 | $35.85 |
| Standard | 6 months | $16.11 | $96.65 |
| Value | 6 months | $20.11 | $120.65 |
| Tokens | 55 credits | $0.05 per credit | $2.99 |
| Tokens | 110 credits | $0.05 per credit | $5.99 |
| Tokens | 280 credits | $0.04 per credit | $9.99 |
| Boost | 1 boost | $0.99 per boost | $0.99 |
| Boost | 5 boosts | $1.99 per boost | $9.95 |
| Boost | 10 boosts | $1.49 per boost | $14.90 |
Customer Support Options
Our Time members can seek support through a thorough FAQ page. The page includes a search function that allows for fast navigation of the topics covered. If users don't find the answers they need on the FAQ, they can access a contact form that allows them to submit their question directly to the customer support team.
Overall, this level of support is pretty industry standard. However, with the site being focused on older singles, we do think there is some merit to having phone support at some point. Normally we don't dock any points for this during a review but for apps specifically for senior singles, we think it's important.
OurTime App FAQ
Can I find true love on the OurTime dating site?
Yes! When you search for OurTime reviews, you can find thousands of people remarking on how they've met new friends and meaningful love through Our Time. Of course, these reviews will always be speckled with those who didn't succeed. Just remember, if you keep a flush profile and treat people with respect, you have great chances of meeting someone great!
Is OurTime worth the money?
This is a tough question to answer because there are so many different payment options and addons you can purchase through OurTime.
Is OurTime a free dating app?
No, OurTime is a paid dating app that does offer some limited options to try for free. If you're interested in checking out what that entails, take a look at the OurTime free trial guide.
Can you send messages on OurTime without paying for a premium membership?
You are able to send some messages for free through the Our Picks feature but there are strong limitations. To get full access to messaging, you will need to upgrade to a paid membership.
Is the OurTime app good for singles in their 50s?
If you're only looking to meet singles that are 50 years of age or older, then OurTime is certainly a viable option for singles in their 50s. However, if you do want to meet singles in their 40s, you're better off choosing a dating app that allows users of all ages but gives you the ability to sort and filter by age.
---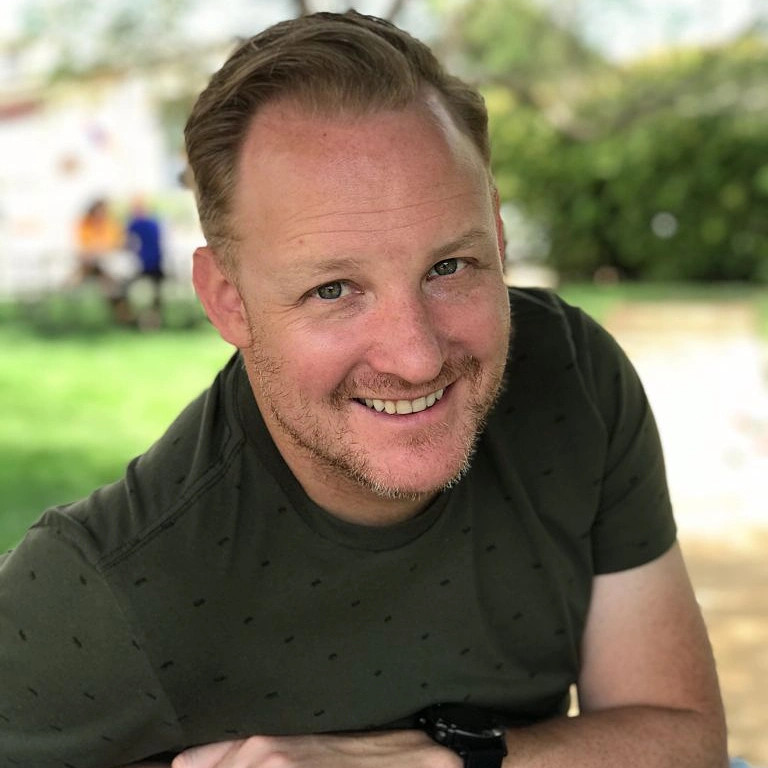 Written By: Matt Seymour
Matt Seymour is a dating industry expert with over a decade of experience coaching singles, reviewing dating apps, and analyzing trends within the industry. With a Masters of Science in Finance (MSF) degree from the University of Florida and extensive knowledge of the innerworkings of the online dating industry, Matt frequently serves in an advisory role to some of the largest dating apps on the market. In Matt's current role with Healthy Framework, he leads the interview team that regularly interviews key dating industry leaders, and leverages his financial knowledge and dating app experience to review and share what singles need to know to get the most out of dating online.