High End Dating Apps
We live in a world with high end cars, high end purses, high end food—literally high end everything. So it shouldn't come as a shock that there are also high end dating apps designed to serve the romantic needs of the elite?
Now, before you go throwing stones at the pretentiousness of that statement, let's reign it in a little bit. High end dating apps are not about saying that some people are better than others (most of the time). What they're more about is one of two things. Either they are designed to connect more affluent people who would prefer to date someone with a similar lifestyle as them, or they are designed where you pay a little more for better and faster results.
So, whether you're a business professional, an affluent individual, are someone that respects and is attracted to quality, or you just want to be able to pay for better results—you've come to the right spot. Below, we've got an up-to-date list of the best high end dating apps currently available.
1. Three Day Rule – Best Elite Matchmaking Dating App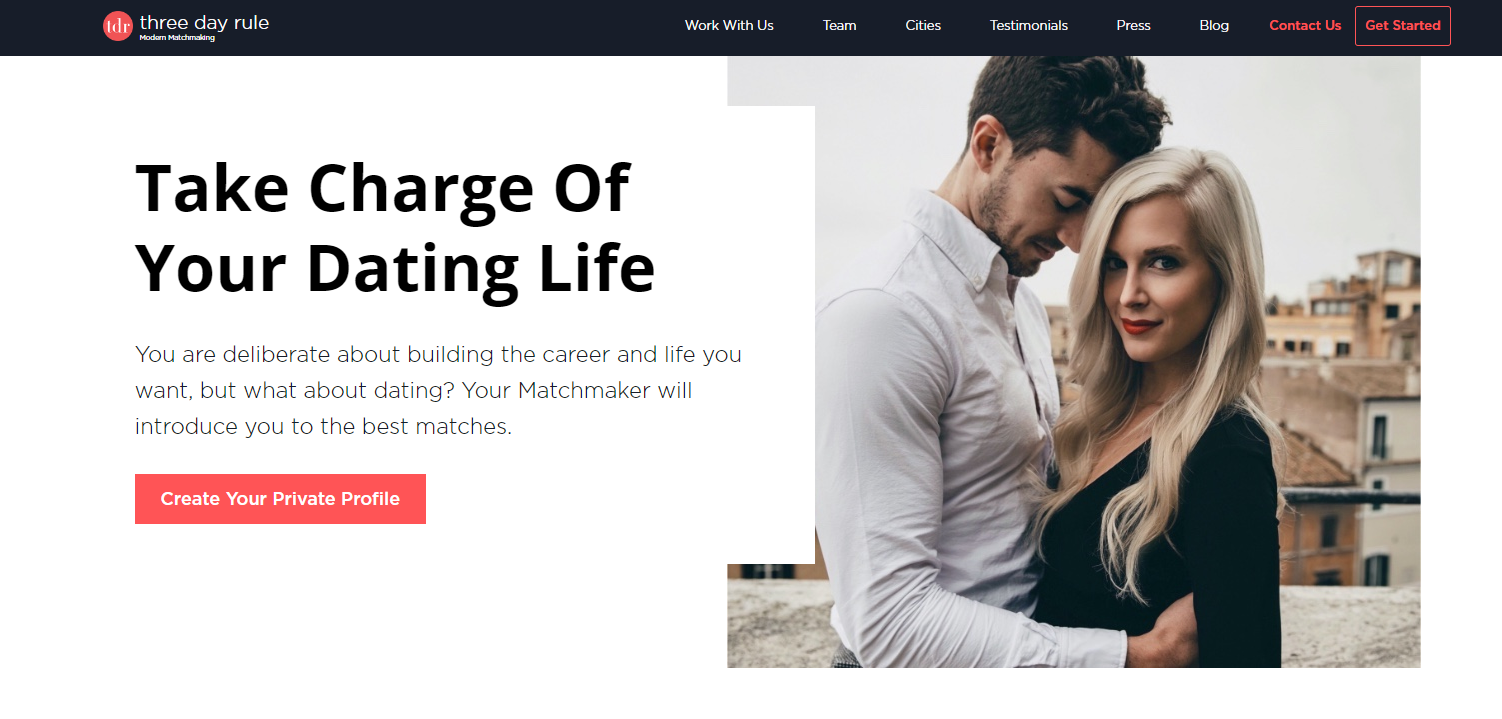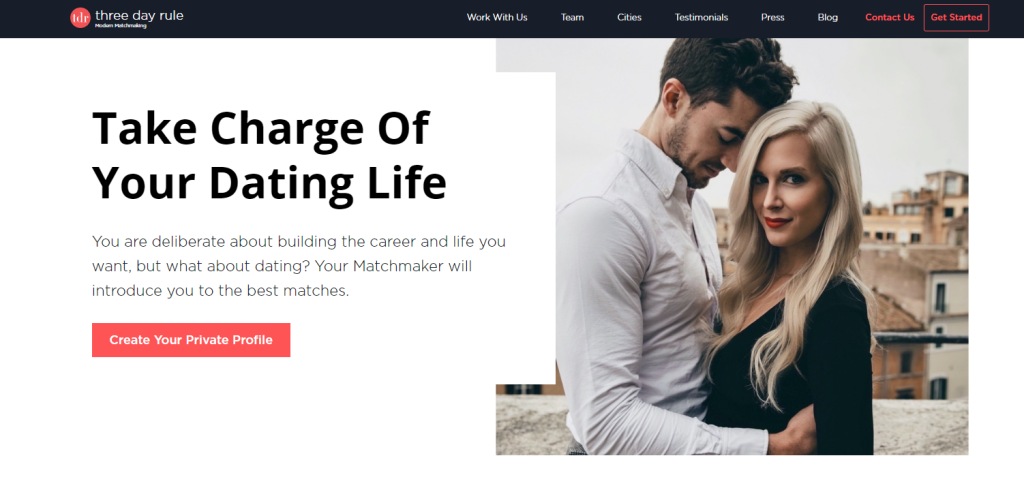 There's really not much that's more elite or high end than a dedicated professional matchmaking service. Not only do you get privacy, extra amenities, and a truly VIP experience, but you're going to get real results as well. If that sounds like your speed—meet Three Day Rule, a matchmaking app serving clients in 11 of the biggest cities in the US with a network of 200k+ singles and growing.
Unlike other matchmaking services, Three Day Rule comes with the highest level of elite amenities, but at a comparatively affordable price. Every membership comes with professional dating coaching sessions, a professional photo shoot session, and a one-on-one matchmaker who understands how to work with the higher echelon of customers.
If you want a high end dating experience and are okay spending a little extra for that level of service, Three Day Rule is where you want to be. The link below will help get you set up with an absolutely free consultation call with a matchmaker.
2. The League – Best High End Dating app for Exclusivity

Anytime you start a discussion about the best of the best for elite dating apps, The League dating app is and should be at the heart of that discussion. Earlier, we mentioned there were apps where you just pay for a more effective experience and there were apps that were truly trying to appeal to the upper echelons of society. The League is the latter, for sure.
Here's a quick rundown. The app leverages intricate algorithms to select who they allow in, requires all users to get on a waiting list, and comes with a higher price tag to make sure users are serious. The app also comes with a personal concierge, tracks your usage to ensure you're not rude or flaky, and hosts virtual happy hours to help you meet your other elite partners.
How high end is this app? Very. It ticks the boxes of exclusivity, high pricing, and full on targeting the elite. Yes, this has brought the app under a lot of fire from critics. But, as CEO Amanda Bradford said in a Google Talk a few years ago…the app is not for everyone. For the elite, though, they hit it out of the park.
3. eHarmony – Best High End Dating App for Marriage
Since our first high end dating app took the elite route, we wanted to follow up with an option that takes more of the "quality and great results for a few more bucks" route. And with eHarmony, quality is pretty off the charts. Not only do we mean the quality of the platform, but we also mean the quality of the members, the quality of the experience, and the quality of the look and feel of the app as a whole.
And as for results, eHarmony has been proven to be responsible for the most marriages in a previous data study. So as far as our high end criteria goes, quality and results are two checkmarks in the win column for this app.
But, as you might also expect, accompanying those two checkmarks is a checkmark in the higher price column. While nowhere near as expensive as The League dating app (that is several hundred dollars a month), the price of an eHarmony membership is still towards the higher of the scale (around $40-$60 per month, unless they're running a sale).
While it would be great if everything in the world were free, price can serve as a powerful quality filter in the world of online dating. No one is going to fork out money if they aren't serious about finding love, which means sites like eHarmony naturally become high end dating apps.
If you're looking for a bit of a more traditional experience but one where you can pay for better results, and you're looking for a more serious style of relationship—you'll like eHarmony as your high end dating choice. And, there is no waiting list or need to get voted in.
4. Elite Singles – Best High End Dating App for Educated Singles

When a dating app literally has the word Elite in the name, it means one of two things—either the app is full of itself or it truly offers a higher level, luxury experience. With Elite Singles, it's certainly not the first, and is about 80% the second. Clear as mud, right? Let us explain.
First, you'd probably expect a dating app named Elite Singles to be a lot like The League where it's for the upper echelon with a lot of exclusivity. This, in fact, is not the case. What the app does offer, though, is a membership pool of singles who value things like higher education, success, goal setting, and impact on the world. This is certainly a higher end experience due to the quality of the members, but not to the point of being over-the-top where it excludes people from joining (which is why we said 80%).
Pricing for Elite Singles is comparable to eHarmony, which does give it another notch in the high end classification. Overall, though, we think you get a great value for what you're paying. And, for us, we don't think that a dating app needs to be outrageously priced or even overpriced to be considered high end.
If you want a somewhat traditional dating experience with a group of singles who value education and successes, all at a fair price—Elite Singles is the high end dating app you're looking for.
5. Seeking – Best for Affluent and Attractive Relationships
Currently, there are over 62 million millionaires in the world. If that gets you excited, you may want to stick around as we talk about Seeking—a very niche high end dating app serving a very unique set of clients. Let's break it down.
Sometimes when people are searching for high end dating apps they're looking for ways to meet wealthy and affluent singles, like one of those 62 million millionaires. Other times, these financially well-off individuals are looking for attractive singles who they can spoil with a lavish lifestyle. Seeking is the elite dating app that looks to connect these two groups together.
While there has been plenty of controversy about this style of dating, we're not here to judge what you want or how you like to date. But we are here to tell you this. When it comes to apps pushing this luxury dating lifestyle, none are anywhere close to Seeking Arrangement. Commonly just referred to as Seeking, it's an app with over 40 million users, a 4 to 1 women to men ratio, and a lot of unique features designed for luxury dating. There's too much to cover here, but we do have a Seeking review complete with all the juicy details if you want to know more.
It's not for everyone, but it just might be for you.
6. Tawkify – Best High End Matchmaking Service


If you thought The League dating app was high end and expensive, buckle up. While Tawkify isn't completely upfront with their exact pricing, we've heard reviews from Tawkify users talk about prices as high as $10,000 for their most elite VIP level of service. And on the Tawkify website, it does say that their packages start at $5,000 and go up from there.
Now that you've picked your jaw up off the floor, you can stop clinching your wallet as we want to share what the big deal is about Tawkify. Unlike the other high end dating apps on this list that operate in a more traditional fashion, Tawkify is an elite level matchmaker. Basically, you sign up, share quite a bit about you, fork over your cash, and then that's all the work you have to do. The Tawkify matchmakers work to curate your matches and even set up your dates for you. You just have to show up.
The drawbacks are all dependent on what you're looking for. Users say the process is pretty slow (only one date per month), the price is obviously pretty high (depending on your budget), and everything is web based with no iOS or Android options.
So, is Tawkify elite and high end? 10,000% (we chose that number on purpose). Whether or not it's a good fit for you really depends on how high end you're looking to go.
7. Luxy – Best Elite Millionaire Dating Service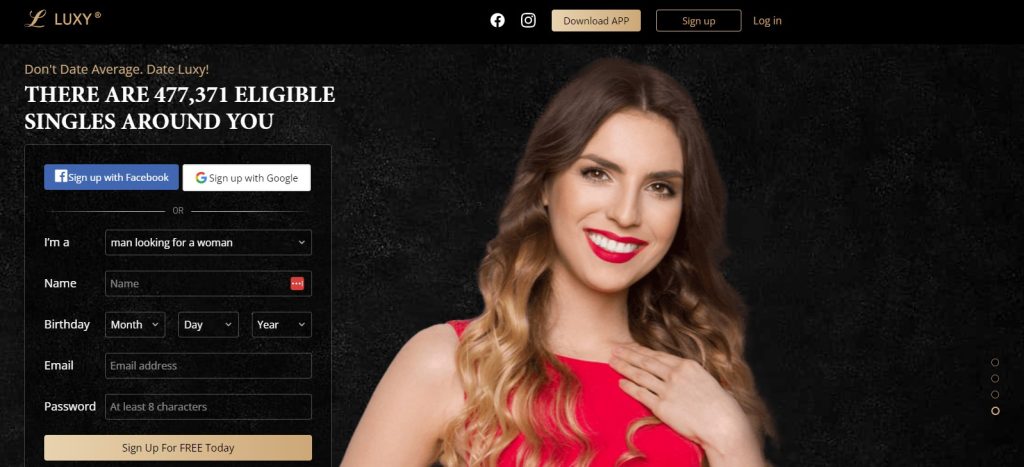 Love is all about money, right? Yea, it depends on who you ask. If you ask doctors and researchers, they'll tell you that dating for money has the potential for a lot of negative consequences. However, ask a lot of singles that love the idea of living the luxurious lifestyle, and they'll tell you they can overlook just about anything for the right wallet size.
The high end dating app Luxy identifies with those in the second group. The app is geared toward connecting affluent individuals (with at least 7 digits in their bank account) with attractive singles looking to date someone successful. With over 3 million users and some pretty impressive ratings on the app stores (4.7 on the Apple store and a rating of 4.2 over 1 million downloads on Google Play), it's clear they're fairly well received with this type of dating.
Drawbacks? Well, there are some things you'll want to consider. Number one—the app clearly says no sugar dating on the homepage, which should lead you to believe that has probably been a problem on the app previously or currently. Number two—it definitely does not say no gold diggers, so…that is either a pro or a con depending on what you're looking for.
Much like the Seeking app, this one is not going to be for everyone, but it might be for you.
What Makes These the High End Dating Apps the Best?
The phrase 'high-end' can mean a lot of different things to a lot of different people. The way we interpret it (and how we interpreted it for this guide) is a dating app that is a high-quality experience and goes out of its way to connect you with higher-quality singles. Generally, this also (in most cases) involves a higher price tag and possibly some sense of exclusivity.
Here's a quick list of some of the factors that we weigh when creating our list of high end dating apps to recommend:
Technologically advanced software and matching algorithms that warrants the higher price tag
Quality filters that ensure the singles on the app are serious, real, and not overly flaky
Exclusivity is not required, but a high quality pool of singles is a must through some means
Privacy and safety are of a higher level of importance as you're dealing with more affluent people which makes them a higher level target for scammers
High End Dating App FAQ
How much do higher end dating apps cost to join?
The price tag for high end dating apps is generally higher than with traditional dating apps ranging from around $40 per month up to as high as $1,000 monthly, or as high as $10,000+ if sold on a per-package basis.
Are high end elite dating apps worth it?
It really depends on what you're looking for. If you've got a specific reason that you're not okay being on a dating site with a lot of singles all over the spectrum, then yes, it will be worth it. But honestly, we think that might be a little pretentious.
What you should do instead (in our opinion), is join a dating site that is open to everyone but caters to more educated, more professional, and more interesting people. What you get is the best of both worlds. Even when you're fishing for the best fish in the ocean you go where the most total fish are.
Here's what we recommend. Start with Elite Singles. If that isn't the right fit for you, we've got a great list of our top dating apps regularly updated. These are great resources to get you started the right way on your search for love or someone cool to hang out with.
What makes a dating app elite?
A word that is often interchanged with high end is the word elite. Many of the apps and sites we've recommended today qualify as both of these terms. Here are a few specific factors that make a dating app elite in our eyes.
The Site's Name – This one may seem silly, but bear with us here. A lot of people that are searching for 'elite dating app' are really looking for a specific dating app called Elite Singles. Luckily, this dating app also meets several of the other criteria for being in the higher-profile and higher tier, so it's not just a coincidence of the same name.
The Quality of the Members – When many people use the term elite dating, they're referring to looking at a dating app with a higher caliber of people. Usually, this doesn't just mean better people, but it more specifically means people that are more affluent, more influential, wealthier, or famous.
The Quality of the Results – For some people, the term elite dating just means a site that's going to deliver quality results. It means a site where they're okay paying a few bucks extra to have better results. They might not be looking for a rich or famous person; they're just looking for people who are going somewhere in life, have it somewhat together, and are on a platform that can handle the connections and introductions effectively an efficiently. eHarmony is a site that falls perfectly into this category of elite dating.
---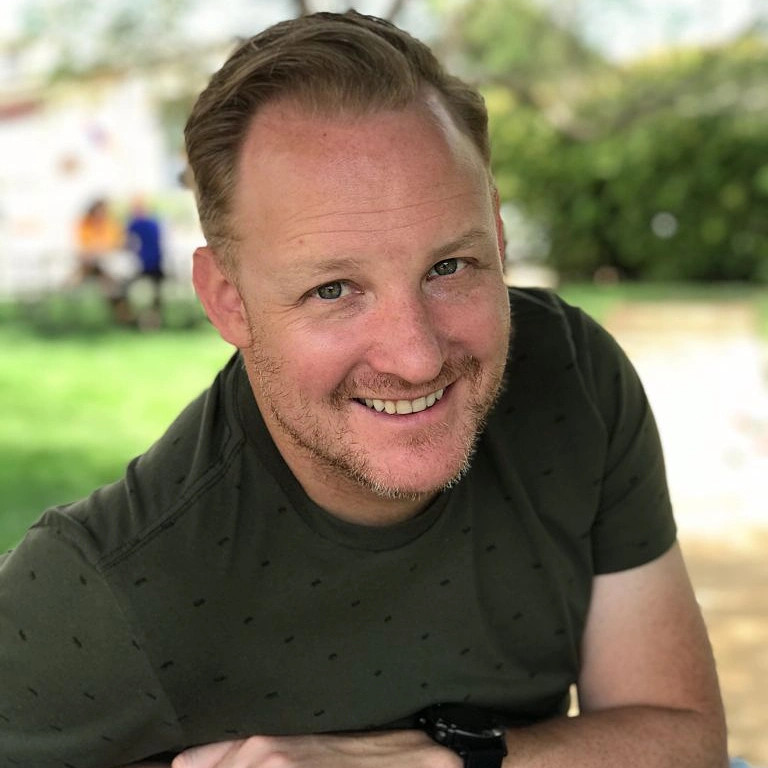 Written By: Matt Seymour
Matt Seymour is a dating industry expert with over a decade of experience coaching singles, reviewing dating apps, and analyzing trends within the industry. With a Masters of Science in Finance (MSF) degree from the University of Florida and extensive knowledge of the innerworkings of the online dating industry, Matt frequently serves in an advisory role to some of the largest dating apps on the market. In Matt's current role with Healthy Framework, he leads the interview team that regularly interviews key dating industry leaders, and leverages his financial knowledge and dating app experience to review and share what singles need to know to get the most out of dating online.