Texas Dating Apps
The Lone Star State doesn't need to be the lonely star state if you're someone looking for love. In a state with over 29 million people, there are definitely plenty of high-quality Texas singles ready to get to know you. In this guide, our experts break down helpful data on the singles community, a list of the best Texas dating apps, and provide several great resources to get you started on your love search today.
For those of you ready to get into the action right now, let's start with a list of our top picks (with some awesome free trials).
The Best Dating Apps in Texas
1. eHarmony – Best Overall Texas Dating App

There's a classic county song from Johnny Lee (from Alto Loma, Texas) called "Looking for love in all the wrong places." If that perfectly sums up your experience with the Texas dating scene, eHarmony is here to help.
Finding someone who wants to date with no commitment is easy (well, easier), but dating like that can be taxing on your heart. eHarmony aims to be a dating site that helps you find a real relationship with someone who is open to potentially more. Quite popular in Texas, this dating app has been in the business for over two decades and is certainly one of (if not the) most trusted brand in the business.
The two features that we like the most are a matchmaking process that takes the work out of your hands, and personality breakdowns that show you exactly how you and a potential match are the same or different. There's also nearly a 50/50 breakdown of men and women, which is a welcomed distribution.
A few things to be aware of before you try eHarmony are that the sign up process can take well over an hour, the price is a little higher starting at around $40 per month, and you won't be able to see anyone's unblurred pictures without upgrading (a somewhat limited free trial).
Texans looking for real relationships need not look any further than this dating app. Hands down.
2. Elite Singles – Ideal for Young and Seasoned Professionals

You don't have to go far in places like Dallas, Fort Worth, San Antonio, or Houston to see a massive young and seasoned professionals scene. But if happy hours and late nights just aren't meshing with your goals and you're not getting the results you want, it may be time to try Elite Singles. Elite Singles caters to goal-oriented singles who typically come from professional backgrounds or are at least attracted to singles in those lines of work.
Some other positives that we like about Elite Singles is that reports (from the company) show there are nearly 400k new users every month, active users in over 25 countries, and a new partnership with a company called CitySwoon to offer in-person speed dating style events.
One major drawback is that the Android app has a pretty low rating of only 1.9 stars, which is never great to see. Things are significantly better for Apple users, but we'd like to see a better experience across the board. Not a deal breaker by any means (especially because reviews can be skewed), but something to be aware of.
But if you want a Texas dating app that understands your goals, schedule, and life-balance, it's going to be Elite Singles.
3. Higher Bond – The Dating App for Texas Christians

Home to some of the largest mega-churches in the country and a population that clocks in as the 11th most religious state in the nation, Texas is a hotbed for Christian singles looking for love. For us, the only real choice is Higher Bond. A brand new dating app that just launched in 2022, the userbase is smaller (growing rapidly) but the features are amazing. Things like manual account approval, guided first messages, and a platform rooted in faith and values are just a few of the things you'll like about Higher Bond.
If you're a Christian single in Texas and are looking to date online, try Higher Bond now (for free).
4. Zoosk – A Texas Dating App with Over 30 Million Users
Here's a fun stat—there are more people who have downloaded the Zoosk app than there are people currently living in Texas. And in case you don't know, there are almost 30 million people in this state, so that's an impressive amount of options. Where Zoosk really shines is in its ability to cater to a lot of different relationship goals. It's the only option on our list of the best Texas dating apps that works for casual dating, singles who aren't sure what they want, but also for serious dating (though, eHarmony is probably more ideal for that).
It's a great option for all ages, as well, but we really like it for college-aged singles and young professionals who aren't quite ready to settle down and get married. If that sounds like more of your speed, check out Zoosk now.
5. The League – Best Texas Dating App for the Big Cities

If you live in the small towns far from the bigger cities in Texas, The League is definitely not going to be the right app for you. But if you live in places like Dallas, Austin, or San Antonio (or in the suburbs around these cities), The League is an option worth considering. The League is designed for professionals and people who excel in their respective field. It has one of the most rigorous acceptance processes that often has people waiting weeks to be even get to the approval process (unless you pay to skip the line).
Ultimately, this Texas dating app won't be right for everyone, but if you're an affluent individual who likes to date high quality singles from the bigger cities—check out The League.
6. SilverSingles – The Choice for 55+ Texas Singles

With nearly one-fifth of the population of Texas over the age of 55 (and a lot higher percentage if you drop that down to 50), it clearly shows the need for a dating app option that caters to this age bracket. For Texas singles, this is SilverSingles. If you're tired of rooting around and having to sort through singles that aren't serious or in your age bracket, then you'll like that SilverSingles heavily markets towards those over 50 years old (the majority of their userbase).
While we'd like to see them be completely exclusive to the 50 and older crowd (full transparency, we used to think that they were), the presence of age filters makes this really a non-issue. Additionally, you can set your preferences for things like lifestyle choices, interests, etc. to ensure your daily curated matches are exactly what you're looking for.
Ultimately, any one of the Texas dating apps on this list will work great for seniors thanks to filters. However, if you want to stay as far away as possible from the younger crowds, this is the place to do it.
---
4 Reasons These are the Best Texas Dating Apps
While bigger is better may be the motto in parts of Texas, it's only part of the equation when we're looking for the best Texas dating apps. Just because a dating apps is the "biggest" doesn't mean it's the best or even the right fit for you. Here are four of the reasons that we think these options are the actual best Texas dating apps.
1. Okay, size does matter some.
While we're joking on the bigger is better thing, it does matter. While we think quality is still more important, that only matters if there are at least a viable number of Texas singles on a dating app. An app can have the greatest features and the coolest people, but if there are only 10 of them—what's the point?
2. Adequate filters to match such a unique dating scene.
As you'll read in the next section, the dating scene in Texas is diverse. Not only is it culturally diverse, but you'll find a lot of people of different ages, with different interests, and different relationship goals. A great Texas dating app is one that welcomes all of this diversity but then gives you the power to filter, search, and separate the singles to find exactly what you're looking for. There is nothing wrong with having preferences, and these apps will respect and support that.
3. The right type of search tools for Texas' expansive landscape.
Texas is an impressive 261,268.2 square miles that's made up of over 1,200 different cities! Why does this matter? Well, if you're using a Texas dating app that only lets you search by city, then you're probably going to miss out on a lot of people who might be right down the road. We only recommend options that use proximity or distance search parameters, so you don't miss out.
4. Opportunities to accurately showcase who you are.
Texas singles are unique, diverse, and have a lot that goes into what makes them who they are. If a dating app is too limiting in the ways it lets you express who you are, it's no good for this state. And yes, this goes beyond just photos. Sure, we like to see apps that let you upload a bunch of high-resolution photos, but we also like robust profiles with a lot of "short answer" real estate to help potential matches really get to know you.
Note: This is why you won't see very superficial, short-profile, photo-driven apps like Tinder on our recommended list.
Texas Dating Apps FAQ
Do these Texas dating apps work on mobile?
Not only are these Texas dating apps great to use on your computer, but they also have great mobile apps as well. If you want to find love on the go, you're covered whether you use Apple, Android, Google, Windows, or most any other provider out there. Finding love shouldn't mean you have to stay home and can only connect from a desktop.
Can I use these Texas dating apps for free?
The best thing about quality online dating sites is that you can usually give them a test drive for free. All of the Texas dating sites we've recommended here come with free trials. How do you get a free trial? Glad you asked! All you have to do is click the links below, and you will automatically be set up with a free trial. The best way to find the best dating site in Texas for you is to test drive it yourself!
---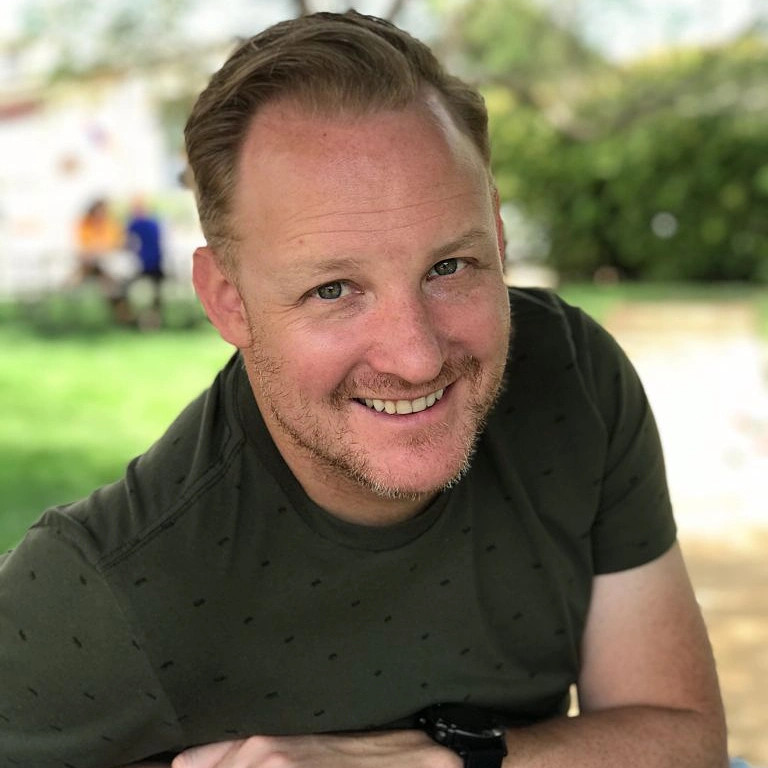 Written By: Matt Seymour
Matt Seymour is a dating industry expert with over a decade of experience coaching singles, reviewing dating apps, and analyzing trends within the industry. With a Masters of Science in Finance (MSF) degree from the University of Florida and extensive knowledge of the innerworkings of the online dating industry, Matt frequently serves in an advisory role to some of the largest dating apps on the market. In Matt's current role with Healthy Framework, he leads the interview team that regularly interviews key dating industry leaders, and leverages his financial knowledge and dating app experience to review and share what singles need to know to get the most out of dating online.