Bumble vs. OKCupid
Bumble and OKCupid are popular, location-based dating apps that have large user bases and reputations for leading to fast matches. While we think that both apps have a lot of promise, they also take wildly different approaches to dating.
Bumble is heavily focused on safety and female empowerment while OKCupid focuses on ensuring each single has a large pool of users to choose from. The best way to ensure you pick the right app for you is to take a look at what each site has to offer.
Key Differences Between Bumble and OKCupid
Bumble takes a unique approach to online dating which includes making it so only women can initiate conversations. OKCupid does not have any boundaries on who can or cannot initiate messages.
OKCupid offers read receipts on messages, which helps you to determine when a match is active and worth spending time on.
Bumble has a time limit on connections, but paid members can receive a 24 hour extension on matches to give each match the highest chance of success.
OKCupid has advanced amenity options like Super Boost, which allows you to greatly increase your interaction rates and number of matches.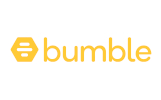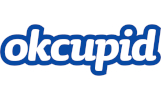 Which of These Dating Sites Is Our Favorite?
OKCupid and Bumble both have a lot of great features and they also have some pitfalls. OKCupid, for instance, is a site with a huge number of users and a high rate of activity on the members. These numbers are a great indicator for how likely you are to get matches on the site, but many reviews claim that there are a large number of fake accounts on the site.
Still, the massive user base makes OKCupid a good option for those in smaller towns. Some sites/apps can seem like a good choice, but when you input your location you find there are only a handful of singles in the area. OKCupid is large and established, which makes it more likely local singles have signed up for the platform.
Bumble doesn't have quite as large a user base as OKCupid, which means that those in smaller towns might have a harder time finding local singles. Luckily, they can adjust the location data on Bumble to find nearby singles or singles in a slightly larger radius.
We also love the female first approach from Bumble. This creates a platform where women can feel safe and empowered and men don't feel overwhelmed by needing to initiate conversations. The app's focus on safety also translates to top-quality moderation, which means there are far fewer fake profiles on the app.
At the end of the day, our favorite site between the two is Bumble. The site has a modern feel, a safe approach to dating, and an easy to use interface. While we hope the user base continues to grow as the years pass, we are still impressed by everything Bumble has to offer. If you are looking for a new dating app to try, Bumble is the way to go.
How Bumble Compares with OKCupid – Similarities and Differences
What's the Same
Basic users on both Bumble and OKCupid are capable of messaging other users.
Users of both sites can download an app to their IOS or Android device.
The matching system for both apps is primarily location based.
What's Different
OKCupid has a focus on finding a lot of singles quickly, but they don't have as strict a focus on maintaining active and real profiles on the site.
Bumble uses a female first system that makes it so that only women can initiate messages after a mutual match is made.
Both apps are free to sign up for and allow messaging at the base level.
Our Favorite Bumble Features
Bumble Bff
Bumble Bff is a great feature that allows users who aren't ready to date a way to meet great people in their area. When you set your profile to BumbleBff, you will only be shown nearby people who are looking for fun, platonic relationships. While you can say you are looking for friendship on OKCupid, it isn't a place very conducive to finding non-romantic relationships.
Bumble Hive
The Bumble Hive is a fantastic blog available to Bumble users. You can find in-depth articles that give tips on improving your profile, setting up dates, and more. If you have ever joined a dating site and felt like you were in over your head, Bumble Hive can help you. It is an easy way to make sure you are always in the know and performing as best you can in the digital dating world.
Super Swipe
Super Swipes are a fast and easy way to let someone on Bumble know you are extremely interested in them. When you activate a Super Swipe, the other party receives a special notification to let them know. That means you don't have to wait to see if they are interested as well. Super Swipes can be purchased with Bumble Coins.
Who Bumble is Best For?
Female singles who are ready to regain their power in the digital dating world.
Those who want a modern dating site that offers a fun and effective online dating experience.
Singles who are focused on safety and making real connections with their matches.
Those who are willing to pay a bit more for additional amenities and features.
Singles who want a dating site that allows messaging for the free tier.
Our Favorite OKCupid Features
Double Take
Double Take is OKCupid's swipe-style matching feature. This is a fast and simple way to see lots of nearby singles and make quick decisions on who you are interested in speaking to further. Bumble has a similar approach to matching, though after a mutual match is made only the woman can initiate a message.
Super Boost
Super Boosts will launch your profile to the very top of other users' search results for prolonged periods of time. According to OKCupid, this can increase your matches and interaction by nearly three times. These Super Boosts are available in lengths of 12, 6, and 3 hours. Bumble doesn't use boosts, but does have features like Super Swipes.
Stacks
OKCupid has a lot of users, which can honestly become a little bit overwhelming. With Stacks, you can sort your matches into categories like "nearby," "online," and more. This makes it super simple to see all your matches in a cohesive way that is easier to consume.
Who OKCupid is Best For?
Singles who want a site with a massive user base and the best shot at meeting a lot of local singles.
Those who want a dating site that offers a lot of features to free members.
Female singles who don't want to be responsible for initiating conversations with matches.
Older singles who find sites like Bumble to have too young of a user base.
Singles who want to be able to save money on their premium membership by purchasing multiple months up front.
Bumble Cost vs. OKCupid Cost
Bumble Cost
| Membership Type | Membership Length | Membership Cost |
| --- | --- | --- |
| Premium | Lifetime | $149.99 |
| Premium | 6 months | $99.99 |
| Premium | 3 months | $59.99 |
| Premium | 1 month | $29.99 |
| Premium | 1 week | $13.99 |
| Premium | 1 day | $3.49 |
| Boost | 6 months | $59.99 |
| Boost | 3 months | $39.99 |
| Boost | 1 month | $18.99 |
| Boost | 1 week | $6.99 |
| Boost | 1 day | $1.99 |
| Spotlights | 1x | $4.99 |
| Spotlights | 5x | $12.99 |
| Spotlights | 15x | $29.99 |
| Spotlights | 30x | $49.99 |
OkCupid Cost
| Membership Type | Membership Length | Membership Cost | Total Cost |
| --- | --- | --- | --- |
| Premium | 1 month | $34.99 monthly | $34.99 |
| Premium | 3 months | $23.33 monthly | $69.99 |
| Premium | 6 months | $17.49 monthly | $104.94 |
| Basic | 1 month | $24.99 monthly | $24.99 |
| Basic | 3 months | $16.66 monthly | $49.98 |
| Basic | 6 months | $12.49 monthly | $74.94 |
| Add On - Boost | 1x | $6.99 | $6.99 |
| Add On - Boost | 5x | $5.99 each | $29.95 |
| Add On - Boost | 10x | $4.99 each | $49.99 |