Bumble Review

If you are a single woman, we have no doubt you've heard of bumble. It is the platform that is focused on shifting the antiquated dynamics of dating and handing the power of choice back to women. The main way this is done is by changing the communication rules so that the woman must like a profile before the profile owner can message them and also be the one to initiate (and unlock) the conversation).
Many women seem to love Bumble, but we wanted to know if they are using this one feature as a novelty that lets them ignore other features. If this feature isn't adding to the app, like for lesbians, does the rest of the app stand up?
Today, we are taking a look at every aspect of Bumble to see if it is truly worth a download. Additionally, we're going to take a look at whether or not the app is good for men. If you're ready, let's buzz right into our Bumble reviews.
Is Bumble Worth It? – The Bottom Line Upfront
Listen, we have some problems with Bumble and think that they could improve a few aspects of their app. But, overall we are pretty impressed with the platform, the user base, and how well it works. So, yes, Bumble can be worth it depending on who you are.
Here are some factors to look at to help you decide if Bumble is right for you:
Who Bumble Is Good For
Women who don't want to receive unsolicited messages.
Those who want a more casual dating app experience without it devolving into a hookup app.
Singles that like being able to buy added features a la carte.
Who Bumble Might Not Be Best For
Men who prefer to make the first move.
Women you like there to be equality amongst who can make the first move.
Singles who can't check their matches frequently enough to keep them from expiring.
Best Alternatives to Bumble (with Free Trials)
Maybe you're not sure about Bumble? Or you want to try something a little more mainstream? Are you a female who doesn't want the burden of having to always make the first move? Are you a man who wants to be able to reach out to the women you're interested in?
If you answered yes to any of these questions Bumble is probably not right for you, and that's okay! Here are some amazing dating app options you should consider checking out. Oh, and they all come with free trials, so hooray to that!
---
Is Bumble Good for Women?
The Bumble app was designed with women in mind. So, for the most part, yes, the Bumble dating app is good for women. The one caveat, though, is that if you're a woman who doesn't want the onus of always having to be the one to make the first move and send the first message, it might not be a great fit. It ultimately depends on your preferences.
Is Bumble Good for Men?
In our opinion, yes and no. Yes because the app is known to attract some higher quality women looking for something a little more serious. However, there are some potential issues. First, you won't be able to send the first message ever. So, imagine matching with an amazing women only to see the match expire in 24 hours because she didn't get the first message out in time.
Second, you may run into some jaded women who are on Bumble because they have some issues with men. This is most certainly going to be the minority, but something to be aware of.
Is Bumble Good for LGBTQ+?
The Bumble platform does now allow same-sex matches with no rules about who can message first. While this is great for the community, it now becomes a "normal" dating app for you. So you are still able to make matches but you aren't really getting the uniqueness of the platform.
Is Bumble Membership Worth It?
If you've gone through this section of our Bumble review and think the app sounds like a great fit then there's a very good chance it is. We think that there is some real value to paying for an advanced membership. But if you are just getting into using a dating app, we recommend signing up for a free membership first. By claiming a Bumble free trial you can try the app for free without ever opening your wallet.
Overall Bumble Rating
| Category | Score |
| --- | --- |
| Quality Matches | 8.0/10.0 |
| Features | 7.5/10.0 |
| Ease of Use | 7.5/10.0 |
| Support | 8.5/10.0 |
| Cost | 8.5/10.0 |
| Overall | 7.5/10.0 |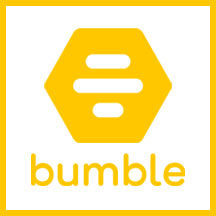 7.7/10.0
Pros and Cons of the Bumble Dating App
Pros
Keeps women from being overwhelmed by unsolicited and unwanted messages.
Profiles are short and concise, which makes signing up a breeze.
Has fun alternative app options like Bumble BFF and Bumble Bizz.
Cons
Matches are lost after 24 hours of no communication.
Unfortunately limited selection of gender identifications when signing up.
The cost for paid versions is higher than other similar apps.
Bumble Review – Table of Contents
Fast Facts About Bumble
Over 100 million users as of 2020.
Bumble is the second most popular dating app in the US behind Tinder.
72 percent of Bumble's users are under the age of 35.
4.2 star rating and nearly 500,000 reviews on IOS.
3.4 star rating and over 200,000 reviews on Android.
Additional Bumble Facts:

Site Name: Bumble.com
Paid or Free: Free membership with paid features available
Average Sign-Up Time: ~ 3 minutes
Paid Membership Pricing: Plans starting as low as $30.99 per month
Bumble Features Overview
Bumble has a lot of interesting features, but they can be a little confusing to navigate or understand. Let's take a look through some of the main features and how they are used.
Bumble Boost
Bumble Boost is something between a premium upgrade and an a la carte feature. It costs $10.99 for a week of bumble boost, but there are other payment options to extend your boost as well. When you purchase bumble boost you will gain some of the perks under a premium membership including backtracking, extending match time, unlimited swipes, one spotlight per week, and 5 super swipes per week.
Beeline
The Beeline, which is available with the premium subscription, lets you see a list of members who have liked your profile. This gives you a way to focus on profiles you know will be a match if you also like them.
Match Extension
Match extension gives you another 24 hours to contact a match before the match expires and disappears. This is available on both a Bumble Boost and the Bumble Premium subscription.
Backtrack
Backtrack lets you under your last swipe. This is available on both the Boost and Premium versions of Bumble.
Spotlight
This feature allows your profile to be featured in other member's match feeds for a full 30 minutes. It's a great way to drum up a lot of attention, especially during peak hours.
SuperSwipes
Super Swipes are very similar to Super Likes on Tinder. When you Super Swipe on a user, your profile is shown to them directly and they are informed that you are interested in them. This feature is found on Bumble Boost and the Premium membership.
Advanced Filters
Narrow your searches down in as meticulous a manner as you choose with advanced filters. This feature is only available on Bumble Premium.
Incognito Mode
This feature is available for premium members. When in this mode, your likes are only shown to members who like you back. This keeps those who did not like your profile from knowing that you liked theirs. In other words, it removes some of the embarrassment that comes along with trying to date online.
Travel Mode
Travel mode is great for those that plan to move in the future. They let you preemptively match with singles in other parts of the world.
The Quality of Singles at Bumble
The quality of singles at Bumble are pretty great when compared to similar, swiping-style apps. This is partially because men who want to send unsolicited messages tend to steer clear of the app, but also because there seems to be a healthy level of safety moderation to prevent scammers from joining.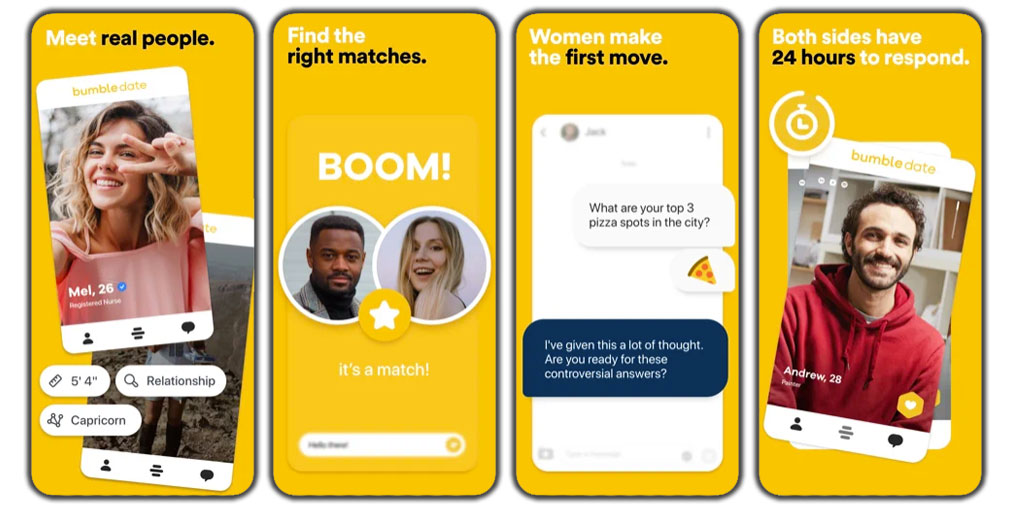 Here are some other thoughts and anecdotal user reviews we've heard about the singles on Bumble:
There tends to be more people looking for more serious relationships (unlike with Tinder)
You'll probably find fewer "alpha males" as the lack of the ability to message first is a turn off for this personality type
You may run into women who have had a lot of negative online dating experiences and could be jaded
Anecdotal reports are that the userbase is older than you would find on a swipe app like Tinder
How to Sign Up at Bumble
In the past, the only way to sign up for Bumble was through your mobile device. The process starts by downloading the app to your Android or Apple device, then deciding if you want to sign up with your social media or with your cell phone. After that, you'll be asked to verify your phone number, and then you're taken to the steps to to build your profile, upload photos, set your preferences, and begin using the app.
If you noticed, we did say in the past. The reason for this is that Bumble recently released a desktop version of the software where you can sign up from your computer web browser. The experience is quite simple and not as immersive as the app, but it is nice to have the flexibility to use whatever platform you'd like.
Price | How Much Does Bumble Cost?
While you do have access to some features for free on Bumble, the real success is often found through the paid upgrades and enhancers. Here's a quick look at how much those things cost on the app. And if you'd like to see a complete breakdown, check out our dedicated Bumble pricing page for more information.
| Membership Type | Membership Length | Membership Cost |
| --- | --- | --- |
| Premium | Lifetime | $149.99 |
| Premium | 6 months | $99.99 |
| Premium | 3 months | $59.99 |
| Premium | 1 month | $29.99 |
| Premium | 1 week | $13.99 |
| Premium | 1 day | $3.49 |
| Boost | 6 months | $59.99 |
| Boost | 3 months | $39.99 |
| Boost | 1 month | $18.99 |
| Boost | 1 week | $6.99 |
| Boost | 1 day | $1.99 |
| Spotlights | 1x | $4.99 |
| Spotlights | 5x | $12.99 |
| Spotlights | 15x | $29.99 |
| Spotlights | 30x | $49.99 |
Reviewing Bumble Customer Support Options
Bumble does not have a customer support phone number, which we are unhappy about—but we're divas. We are pleased to see, though, that they have some options that are a little quicker than sending a canned response in via their website.
They also allow users to message them on Facebook and Twitter for additional support. There are some websites that list phone numbers for Bumble customer support, but the official site makes it clear that these are fake numbers and you should not use them.
Bumble vs Its Competitors
There's no shortage of online dating services, in fact, some speculate that the number of active dating apps in 2022 is over 5,000. What this means for reviewing Bumble is that before signing up you owe it to yourself to do some comparisons and make sure Bumble is the right fit for your needs. Here are some comparisons to a few other brands we think should help in your decision.
Try Bumble Today!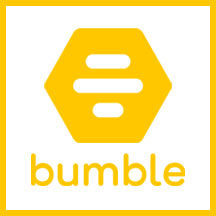 ---
Bumble FAQ
Is Bumble LGBTQ Friendly?
Yes. Though the "women message first" feature doesn't apply to gay or lesbian matching, the rest of the app and its features are still quite useful for members of the LGBTQ community. Our only complaint is the lack of diversity in the gender identification questionnaire.
Is Bumble Good for Long Term Romance?
Bumble is much better for long-term romance than sites like Tinder, but can still be a bit hit or miss. Though we have no doubt that you can find love on Bumble, it might take a bit longer when compared to using commitment-focused sites like eHarmony.
Is Bumble Anti-Men?
No! This is a common misconception because of the communication rules regarding heterosexual matches. The idea behind Bumble is to allow women to feel safe while dating online. That being said, there are some men who aren't going to be huge fans of the platform, which is okay.
What Happens if I Match with Someone, but Don't Message Them Within 24 Hours?
If you don't message a match within 24 hours, the match is lost. If you don't think that you are capable of responding that quickly, you can purchase a boost, which will extend your match expiration time by 24 additional hours.
Can I Have My Lifetime Subscription Refunded?
No. According to Bumble's terms of service, none of their memberships or services are refundable for any reason.
---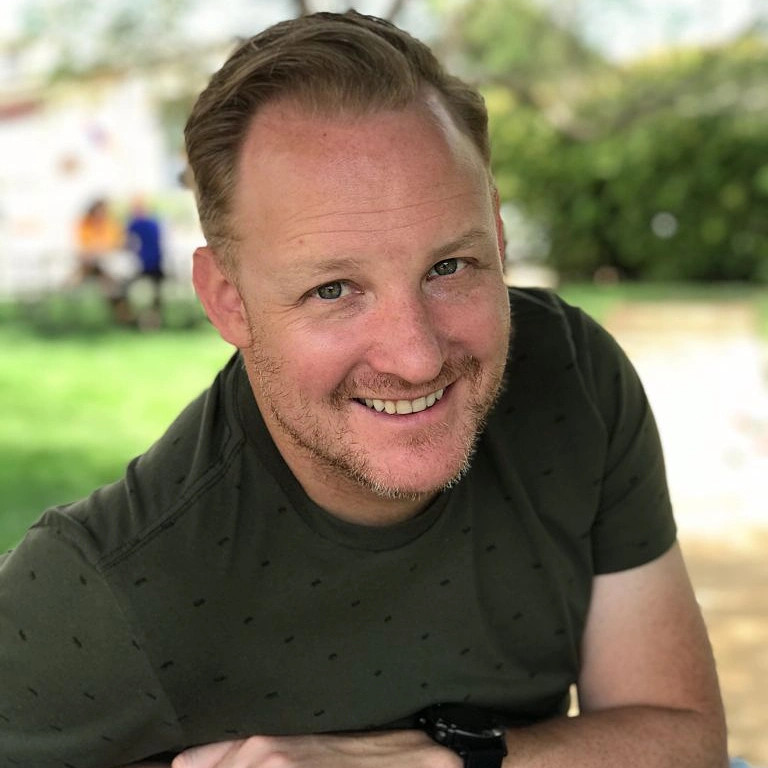 Written By: Matt Seymour
Matt Seymour is a dating industry expert with over a decade of experience coaching singles, reviewing dating apps, and analyzing trends within the industry. With a Masters of Science in Finance (MSF) degree from the University of Florida and extensive knowledge of the innerworkings of the online dating industry, Matt frequently serves in an advisory role to some of the largest dating apps on the market. In Matt's current role with Healthy Framework, he leads the interview team that regularly interviews key dating industry leaders, and leverages his financial knowledge and dating app experience to review and share what singles need to know to get the most out of dating online.