Catholic Match Review

Finding love as a Catholic single in today's world can be tough, especially if your faith is important to you. While you can be pretty sure anyone you meet at Mass will be on the same page spiritually, how do you know if they're single or looking? And outside of church, it's tough to know what the other singles you meet at work, school, the bar, or anywhere else are thinking.
Thankfully, our most recent review of Catholic Match uncovered an awesome resource for finding faith-based relationships. But is Catholic Match the right fit for you? Is it a good place for Catholic singles? Should you try it?
You've come to the right place to get answers to all of those questions and more. Stick around and read on through our complete, honest Catholic Match review now!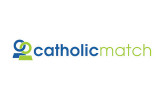 The Bottom Line Up Front – Is CatholicMatch.com Legit in 2022?
Alright, so here's the scoop on Catholic Match. With high quality matches, affordable pricing, and a very easy to use platform our reviewers liked this dating app. It's great for people who take their faith extremely seriously, as well as those that are somewhat active in the church.
Catholic Match scored a 9.5 out of 10. If you are looking for a faith-focused relationship built around your Catholic beliefs, we think you'll love this site.
If your faith means very little to you or you're not even Catholic, this site isn't going to be a good fit for you. But we're going to guess that you already knew that by the name : )
Biggest Pro – Really good selection of Catholic singles in areas all over the country. Also, the site is backed by some major Catholic leaders, which is a pretty nice positive.
Biggest Drawback – Only good for people looking for other Catholic singles. Even if you identify as Catholic but that's 0% important to your relationship, it won't be a good fit.
The bottom line is that the site is easy to use, well put together, and has plenty of features to help connect you with other Catholic singles. And as much as we trust ourselves, don't take our word for it! Use the link below to get a free trial account and conduct your own Catholic Match review. You'll be able to quickly see who is using the site in your area and whether or not it's going to be a good fit for you.
---
Overall Catholic Match Rating
| Category | Score |
| --- | --- |
| Quality Matches | 9.7/10.0 |
| Features | 9.5/10.0 |
| Ease of Use | 9.7/10.0 |
| Support | 9.9/10.0 |
| Cost | 10.0/10.0 |
| Overall | 9.5/10.0 |

9.5/10.0
Pros and Cons of the Catholic Match Dating App
Pros:
Incredibly quick and easy sign up
Free trial to see matches (use link below)
Faith-based and centered
Backed by notable Catholic figures
Cons:
Free accounts can't reply to messages.
Fewer users in small towns and rural areas.
When we first started our Catholic Match review, we were immediately immersed in a slideshow of successful matches and marriages that have blossomed from the site. It's always a positive when you can tell that a dating app cares about the success of its members—and has the results to back it up. Too often, sites worry too much about fancy features that just sound cool and forget that their real goal is helping people find love.
The bottom line as you can already tell is that like what we saw with Catholic Match. We encourage you to take a few minutes to read the entire Catholic Match review and then take some time to check it out for yourself with a free trial account.
Catholic Match Review Table of Contents
So, let's talk Catholic Match! As the site is dedicated towards Catholic singles, it's great to see right away that the site is endorsed by A TON of distinguished people within the Catholic faith. Not only is this a positive sign that the site has its priorities straight, but it also really gets them a lot of brownie points on the trust and reliability side of things.
During our Catholic Match review, we found that the site does a great job of setting themselves apart as the top choice for Catholic singles looking to date online. The company, run by a small group from a small town, understands the struggles that those wanting to respect their religious wants and needs face when dating.
The bottom line from our review is that if you're looking for love and your faith is important to you, then you need to check our Catholic Match today.
"CatholicMatch is under the patronage of St. Raphael the Archangel…the patron saint of Catholic singles, happy meetings & healings."
Are there good, quality matches on Catholic Match?
A site needs three criteria for us to consider them having great matches. They need to have quality people on the site, they need to have a lot of those people, and those people need to have been active recently.
One of our favorite features from the Catholic Match review was the ability to search based on last activity date.** This allows us to quickly see how many matches there are and how recently they've been on the site. An online dating site can have millions of profiles from millions of beautiful people, but if none of them are active on the site or have already found that special someone, what good does it do?
**Note: We had some people let us know they were having trouble finding this on the search functions page. If you click on the miscellaneous tab, there is an option that says "Active With" and that is where you can search only by people who have been active on Catholic Match within a certain period of time. We've included a screenshot to help you out.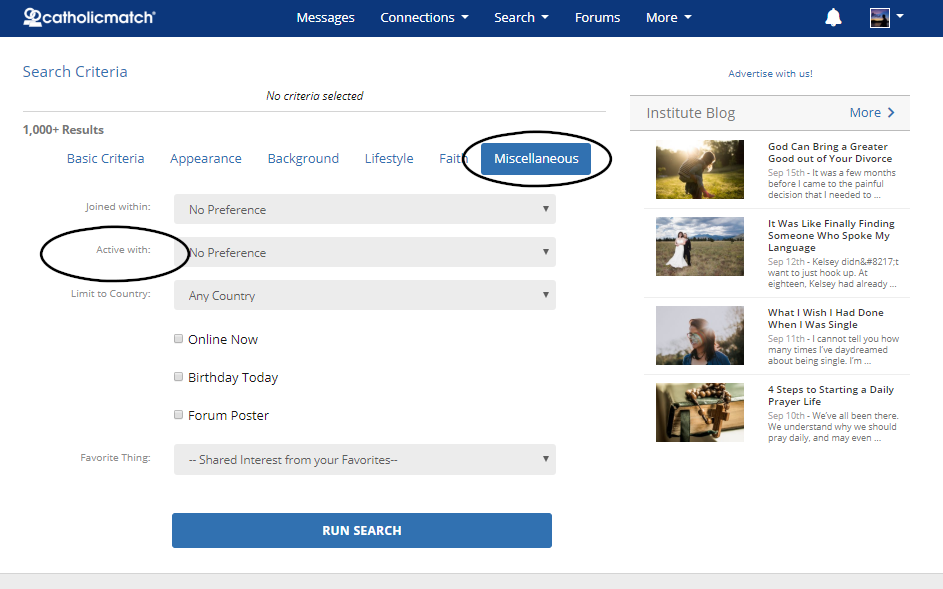 To complete our Catholic Match review, we ran a bunch of general searches for different age brackets for different geographical areas that had been active within the last 90 days. Our searches consistently returned thousands of results for wider geographical areas and hundreds of results for tighter geographical constraints. We made sure to look at these What does this mean? There are A LOT of people that are on Catholic Match that have been active recently.
That's two out of the three review criteria we need to give them the go ahead. The final we need is for the matches to be quality. Quality to us means that the profiles are filled out, pictures are loaded up, and it looks like the matches are current and care about finding love. One of the best things about Catholic Match is they require you to fill out parts of your profile before you get to the matches.
This means that every profile we saw on there was filled out and most people had added pictures and come back in and really put some work into their profiles. The site knocked it out of the park in regards to quality, and it looked to be people of all different levels of their faith. Don't worry; all of that is searchable so you can see the specific matches that you are looking for.
Here's the best part. If you want to see for yourself before you invest your time and money into the site, you can do that with the completely free trial. Just click one of the green buttons on this page, and you will automatically receive the free trial membership.
Is Catholic Match Easy to Use?
One of the best things we loved about Catholic Match right off the bat was that they allow you to create your account using Facebook. Now I know a lot of you are probably saying, "Nope. I'm not linking my Facebook account. I don't want my friends and family knowing I'm dating online." Here's the good news.
You have complete control over what goes onto your profile. They also NEVER post to your Facebook wall or anything like that. It's simply used as a way of saving you the time from having to fill out all the "paperwork" that some other online dating sites require.
The sign-up process for Catholic Match was incredibly easy and quick to get through. At the risk of you thinking we just say this about every site (we promise we don't), the sign-up process was the best we've seen. They keep you posted on how far along you are and the whole thing took under 10 minutes to have a fully populated profile ready to start matching with people.
They also asked some really neat questions about personal habits and religious preferences that we thought were great questions to match someone with. They weren't your standard stuffy questions that don't get to the heart of who you are or who your potential mates are.
It took us about six minutes flat to finish our profile and begin searching through matches. Bravo Catholic Match. Bravo.
Navigating the Matches
As we continued our Catholic Match review, we continued to be impressed. Profiles are arranged neatly with all pertinent information organized well. Profiles have a quick view to help you see things fast, a tab for appearance info, a faith-specific section, a background section, photos, and a nice intro from the match about themselves.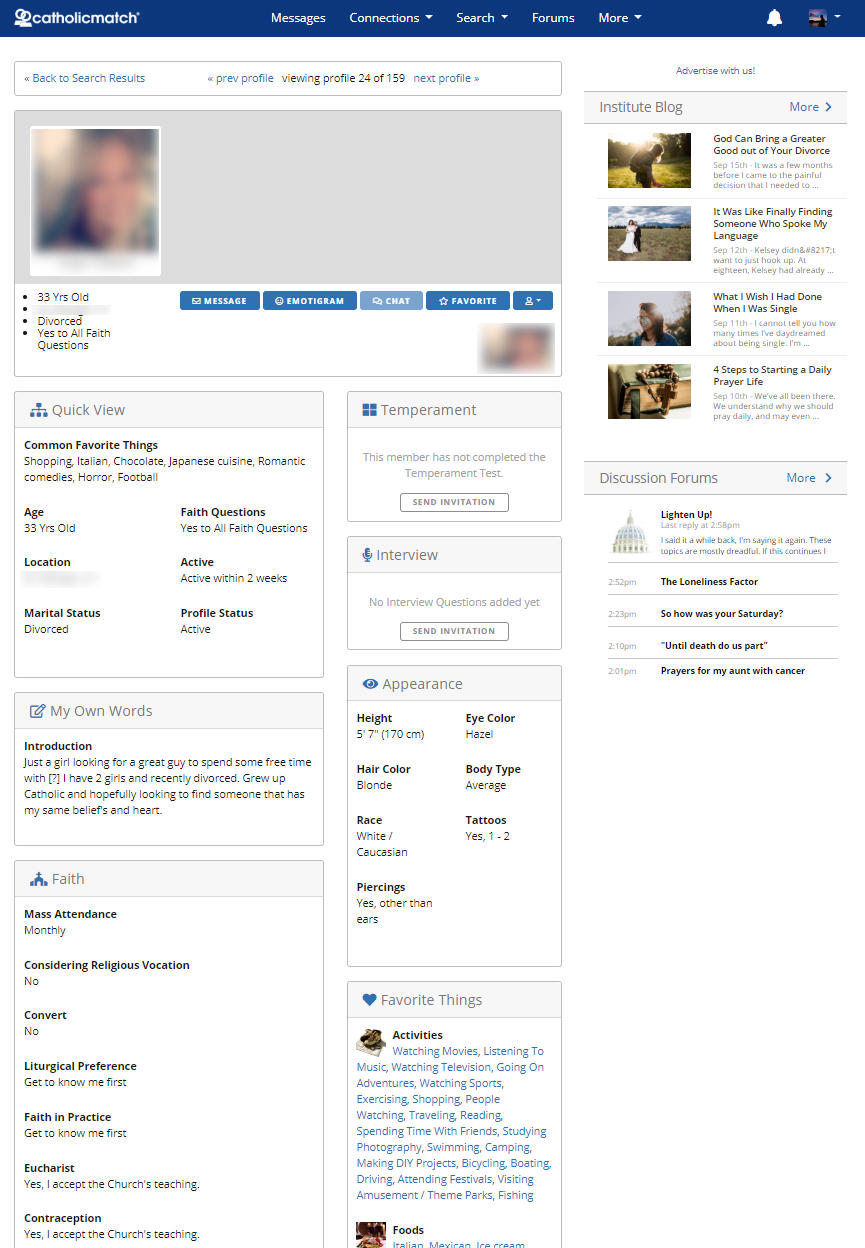 And the bottom half of the profile… (They are fairly long vertically at Catholic Match).
The Faith-Based Questions
As you can see from the above screenshot, there are quite a few questions about faith that Catholic Match asks. Here's the complete list of what you can expect to answer and what you can see from the matches you are interested in.
Mass Attendance
Considering Religious Vocation
Convert
Liturgical Preference
Eucharist (Your view on it)
Contraception (Your view on it)
Sanctity of Life (Your view on it)
Papal Infallibility (Your view on it)
Premarital Sex (Your view on it)
Immaculate Conception (Your view on it)
Holy Orders (Your view on it)
Additionally, they have the background questions that you'll fill out during sign up neatly laid out. At the time of our last update to our Catholic Match review, these are the questions they were asking you to answer. You also weren't required to answer any of these, but most people's profiles we looked at had them filled out. Some of these still had to do with Catholic related things. They also asked a lot more interesting questions than we've seen from most other dating sites. This might be the first site we've seen that asked what your birth order was or who you were raised by. While these things don't define who you are as a person, they can be interesting talking points and for some people they do have an effect on how they live their life.
Free to Marry in the Catholic Church
Raised By
Birth Order
Ideal # of Kids
Exercise (how often you do it)
Eating Out
Drinking Habits
Television Habits
Relocating (can you and are you open to doing it?)
Primary Schooling
Employment Status
Have Children
Family Ties
Grew Up
Early Bird or Night Owl
Diet
Political Views
Smoking Habits
Long-distance Relationship
Education
Occupation/Specialty
One thing you'll see through both of these sets of questions is that Catholic Match gets the "tough" questions out of the way early on in the process so you don't end up wasting your time chasing a match that doesn't mesh with one of your deal breakers. Don't want kids and their ideal number of kids is two? It's probably not going to work out. Wan't someone willing to relocate to where you are but they put that they can't? It might be best to try with someone else in your area or that is willing to relocate.
They have a ton of different ways for you to search through the matches including a few unique ones we hadn't seen before. They had a photo collage of all the new photos that had been uploaded to the site that you could click on and then go to that match.
Overall, the interface was slick, things were easy to find, and we had a lot of fun flipping through the site. Whoever designed Catholic Match knew what they were doing and had the ease of use of the end user in mind.
Reviewing Catholic Match User Features
We love us some features here as long as they are functional and help to achieve the end goal of finding love. Our Catholic Match review shows that they were great in the features category. They weren't perfect, but they were great. Let's talk about what we liked and what we didn't like.
The Search Function
First, the search function was great. You had instant access (even with the free trial) to search with every parameter you want. You could literally iron out the perfect man or woman for you within the search and see only those specific results. Additionally, Catholic Match allows you to save searches for quicker access to your ideal matches. You can even save multiple searches if there are multiple types of people you are looking for? (We can't really think of why you would need multiple searches, but the functionality is there if you need it).
One thing we'd like to see is the ability to adjust and sort search results in real-time. If you want to change something within your search, you have to use the back button, change it, and search again. Some online dating sites will allow you to change with options on a sidebar in real-time. While this is something we like to see, it's certainly not a deal breaker by any means; we're just picky. You can sort your matches by standard sort (which we believe is by how well they match your search criteria), distance, or age. Distance goes with closest first and age starts with the youngest. We understand that closer is better, but who decided younger was better? Yea, we might just be bitter because we're a bit older. Disregard us 🙂
The Photo Wall
During our Catholic Match review, the photo wall of newly uploaded photos was one of our favorite features. This was a collage of photos that you'd see from your member home area with all of the new photos that members in your area had recently uploaded. It was a really cool way to see a ton of potential matches really quickly. One quick tip when you use this…it took us a second to figure out how to get to the person's profile after we clicked on their picture if we were interested. The person's username and details will be on the top right of the screen after you click on the picture. If you just click on that, it will take you to their full dating profile.
The Catholic Match Blog
As you can also see from the screenshot above, our Catholic Match review unearthed a pretty cool blog for Catholic singles. While you might imagine we are pretty partial to our blog being awesome sauce, theirs is actually pretty cool as well. Maybe our blog and their blog can hang out and grab a drink one day? Blogs need love too.
Catholic Match also has a really cool discussion forums section that can be a great way to get conversations started or just interact with other Catholic singles. You will need to have a paid account to participate in the discussion.
Overall, we were impressed with our review of Catholic Match's features. They had everything you needed, but not too much that it ended up being overkill. They focused on what was important and didn't overcomplicate things.
Catholic Match Customer Support Review
During our Catholic Match review, we saw that they had an EXTENSIVE forum for help which is AWESOME to see! We actually sat around trying to come up with questions that they didn't have covered already and didn't have much luck. On top of that, they have a community forum for you to ask other members for help.
On top of all of that, they have email support and a help ticket support option available right on the side. This is by far some of the most extensive help options we've seen on a site which is, of course, a great sign. Not only is it great if you need help, but it shows you that the people running the site actually care about you and care that you have a great experience.
You can also mail Catholic Match at PO Box 154 Zelienople, PA 16063, USA or call (800) 960-6057.
It's hard to have any suggestions for them to improve their help sections because it looks like they have everything covered.
Price | How much does Catholic Match cost?
Catholic Match memberships range from $9.99 per month to $29.99 per month, depending on how long of a membership term you select. Each of the three available memberships comes with all of the available features with the exception of no read receipts for the one-month option.
If you want to see a more thorough breakdown, check out the Catholic Match cost guide. We'll get into the types of memberships, what the pricing is, what you get, and what the Catholic Match Guarantee is (and how you can get it).
Catholic Match Alternatives
By now you've read about everything Catholic Match has to offer users, but maybe you're still wondering if this is really the best dating app for meeting Catholic singles online? In this section we'll be looking as some alternatives to help you make your decision.
If you'd like to learn more we recommend reading our page on the best Catholic dating apps. It takes an in depth look at what dating apps are best for Catholic singles and why. On top that, it will give you a full view of the market by comparing the sites above with mainstream apps, and other niche faith-based options like Catholic Friends Date, Ave Maria Singles, and Catholic Mates.
FAQ – Answering Your Questions About Catholic Match
You have questions? We have answers! We're going to wrap up this review of CatholicMatch.com with some common questions from users just like you:
How Many Singles Are on Catholic Match?
Catholic Match has over 1 million registered users. The brand published this announcement in 2013 leading our team to believe the number of active Catholic Match users in 2022 could be over double that.
Is There a Catholic Match App?
There sure is! You can download the Catholic Match app from Google Play or the App Store today. It's also worth noting that if you don't want to download the Catholic Match app their website is mobile friendly and will work on most any mobile device.
Are There More Men or More Women on Catholic Match?
The ratio of men and women on Catholic Match is pretty consistently around 50/50. Can't beat that right?
How Long Has Catholic Match Been in Business?
CatholicMatch.com has been online since 2004, but the team has been matching Catholic singles online since early 1999. It all started with co-founders Brian Barcaro and Jason LaFosse talking about the struggles of Catholic dating at a church picnic. They quickly spun up SaintRaphael.com which was then transitioned to CatholicMatch in 2004 bringing 2000 active members with it. The brand has grown leaps and bounds since then hitting its millionth member in 2013.
Can You Send Messages Free at CatholicMatch.com?
Currently, you can not. Free members are able to see messages from paid users 10 days after they are sent thanks to a recent communications update but to reply you will have to upgrade your subscription. This helps free trail users decide whether or not Catholic Match is worth paying for.
What Features Can Free Catholic Match Users Use?
This is something that has changed multiple times, but at the time of this Catholic Match review free users can create a profile, upload images, see other members' profiles and photos, receive messages from paid users, and explore the full site interface. To learn more about this check out our Catholic Match Free Trail Page.
---
Didn't find what you were looking for? We're sorry. We'd be happy to hear from you and get those Catholic Match questions answered. Fielding your questions helps us keep this Catholic Match review up to date and make it the best resource for future visitors.
---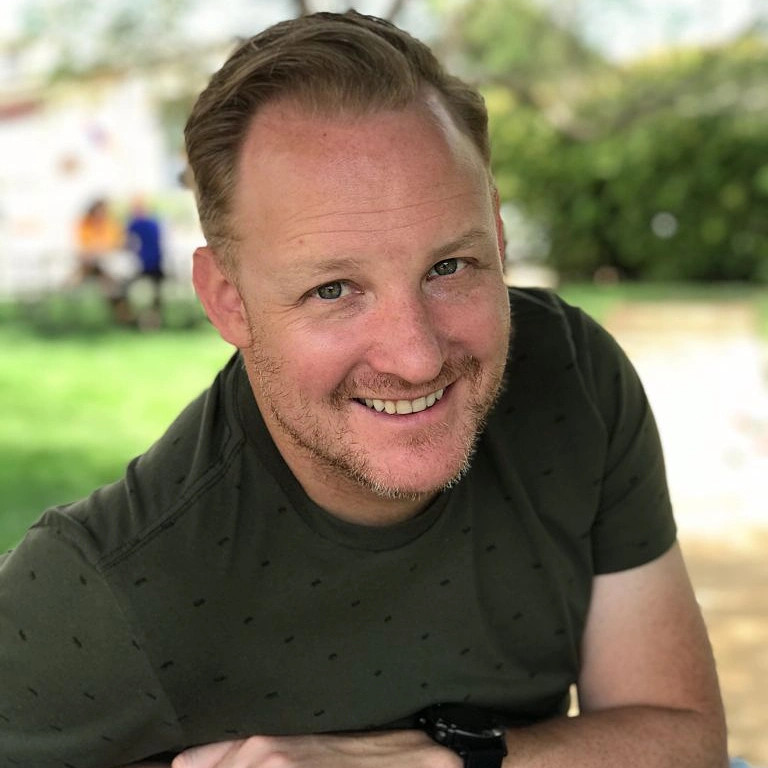 Written By: Matt Seymour
Matt Seymour is a dating industry expert with over a decade of experience coaching singles, reviewing dating apps, and analyzing trends within the industry. With a Masters of Science in Finance (MSF) degree from the University of Florida and extensive knowledge of the innerworkings of the online dating industry, Matt frequently serves in an advisory role to some of the largest dating apps on the market. In Matt's current role with Healthy Framework, he leads the interview team that regularly interviews key dating industry leaders, and leverages his financial knowledge and dating app experience to review and share what singles need to know to get the most out of dating online.