Almost everyone has heard of Raya, the exclusive dating app where celebrities and millionaires go to find love.
The app keeps itself underwraps, which adds to the feeling of exclusivity, and the wait time for approval is absolutely absurd. In fact, there are ten times more people waiting to use the app than actually using it.
So, why do people keep signing up? We wondered the same thing and took a deep dive into their member profiles, features, and cost.
If you want to unwrap the secrets of Raya, just read on!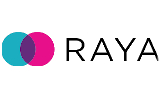 Is Raya Legit? – The Bottom Line Upfront
Raya is incredibly affordable, coming in at only $9.99 a month. You only pay the fee once you are approved as a user, so there isn't really anything to lose by applying.
Well, other than about 10 minutes of your time.
If you are considering signing up for Raya, we recommend doing it in conjunction with using another dating app. This is because it can take a few months to get approved at Raya, and it would be a bummer to miss out on all that time when there is no guarantee you will make the cut. With that being said here are some alternatives to the Raya app:
Best Raya Alternatives to Try (With Free Trials)
Who Raya Is Good For
Highly educated singles seeking matching companionship.
Those who are comfortable waiting a bit before starting their dating journey.
Singles with a flush social media presence.
Public figures who don't want to join mainstream dating apps.
Who Raya Might Not Be Best For
Singles ready to start their dating journey immediately.
Younger singles without a lot of life experience.
Singles that don't use social media.
---
Overall Raya Dating App Reviews Rating
| Category | Score |
| --- | --- |
| Quality Matches | 10.0/10.0 |
| Features | 4.0/10.0 |
| Ease of Use | 6.5/10.0 |
| Support | 8.0/10.0 |
| Cost | 9.0/10.0 |
| Overall | 7.5/10.0 |
7.5/10.0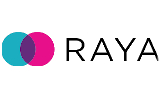 Pros and Cons of the Raya Dating App
Pros
The app feels more exclusive than standard dating apps.
The quality of singles is very high.
The app is good for dating, meeting friends, and general networking.
Users report a high level of success meeting people.
Cons
The application process can take months.
The Raya app is only on IOS.
Acceptance is overly dependent on existing social media accounts.
Less than 10% of applicants are allowed to join the app.
---
Raya Dating App Review – Table of Contents
Fast Facts About Raya
Site Name: Rayatheapp.com
Paid or Free: Paid site
Average Sign-Up Time: ~5-10 minutes (plus application approval time)
Paid Membership Pricing: Plans starting as low as $9.99 per month
Unique Raya App Facts and Figures:

There are over 15,000 active users and over 100,000 on their waiting list.
The monthly membership cost for Raya is one of the lowest on the market.
Raya was launched in 2015 and hosts some of the top singles in the country.
4.5 star rating on the Apple App Store
Has been referred to as "illuminati tinder"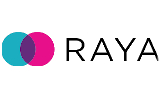 ---
What is Raya? – An Introduction to This Dating App
The Raya dating app was imagined by founder Daniel Gendelman in early 2014. This private social networking application was then built and launched in February of 2015 and has been registering users and growing since then. So what was the idea?
Well, Gendelman put it this way, "I wanted to create an app like a perfectly curated, intimate yet thoroughly vetted dinner party" and that's exactly what this Los Angeles based company now does. It's provided a private way for Instagram stars and other celebrities to meet each other online and strike up conversations and relationships.
Big-name celebrities reportedly using the app include Demi Lovato, Cara Delevigne, Channing Tatum, Harry Styles, John Mayer, Ben Affleck, Sharon Stone, Owen Wilson, and more! No one knows exactly how many or who few users Raya has and that's a purposeful ambiguity that the team at Raya wants to preserve.
"Whether or not we are 100,000 members or 5,000 members there will be people who think both of those numbers are too big and both of those numbers are too small"

Daniel Dendelman to Vanity Fair
So how do you join Raya? Well, that's a complicated question really. Signing up is the easy part, but the Raya dating app prides itself on being the most exclusive dating service anywhere online. There are currently estimated to be over 100,000 members waiting for approval and many of them have been there for weeks, months, or longer.
From what we've seen your level of Instagram fame definitely has an impact on how quickly your application will be reviewed, but the only guaranteed way seems to be having an existing Raya member recommend you. This really completes that "vetted dinner party" feel Gendelman was going for.
Raya Features Overview
Raya likes to keep their community pretty exclusive and private, but we managed to scope out some of the features you'll get upon approval to their prestigious social site. Here are a few of the main features for approval, and the amenities you'll get once approved:
Application Process
The application process isn't too long, but acceptance is extremely slow, sometimes taking months. The application will ask you questions about your past, dating preferences, life goals, and more to get a good feel for you as a person.
However, the actual approval process depends very heavily on your social media presence. Specifically, your Instagram account.
The application process also gives approval out first to those that are recommended by other users of the app. So, if you know anyone already using Raya, you should definitely try to get that sweet, sweet recommendation!
Work Mode
Once you are on Raya as an active user, you will have the option to change your account to work mode. This will change up your intent on Raya to something more professional and you will be shown other users in your industry, or even in your same company.
Social Mode
Social mode on Raya is intended for making friends and dating. You will be shown profiles of compatible singles who you can chat up and get to know.
Celebrity Members
While this isn't necessarily a "feature," we can't help but point out the excitement of knowing you are sharing a dating space with big names. Some of the iconic singles that have used Raya are:
Channing Tatum
Demi Lovato
Lewis Capaldi
Lily Allen
Cara Delevingne
Raven-Symone
Emma Watson
Lil Dicky
Clairo
The Quality of Singles at Raya
What can we say?
The whole reason people put up with the outrageous application process and small user base at Raya is because the selection of singles is something out of your wildest fantasies. Celebrities, Surgeons, CEOs, and other high quality singles flock to Raya to ensure they are only dating the best singles in the world.
So, if you think you can get approved for Raya, you don't want to miss out!
How to Sign Up at Raya
The sign up process at Raya includes filling out an application that requests a lot of background history, links to socials, and other personal information. Once you fill in the application, which takes 5-10 minutes, you will need to wait for approval.
Some people are able to get approved for a Raya account in as little as one week.
If you want to sign up, you must first download the app on your Apple device. Once it is downloaded, just open the app and follow the onscreen prompts.
Price | How Much Does Raya Cost?
So signing up for and applying to Raya is free. Once someone is approved they have to start paying the monthly membership fee, which is $9.99. There is no version of the app that functions beyond the application that is free, as far as we can tell.
Customer Support Options
Raya's customer support is offered almost exclusively through their support webpage. There are lots of answers to common questions and technical issues. If you have further questions for the Raya staff, you can email them through a provided address.
There are no mentions of how quickly they plan to respond to emails, or if they plan to respond at all.
For such a high end app, we'd like to think that approved and paying members will have a live chat or similar option available directly through the app. However, we have no way of confirming if there are additional support features for paying members.
---
FAQ
Is Raya Easy to Join?
No! Signing up is simple as can be, but getting approved as a member is very difficult. Raya is an exclusive social app and most people get denied access or stay on the waiting list for up to six months.
Can I Join Raya Without Having Social Media Accounts?
Technically, you can apply for Raya without having established social accounts. However, the likelihood of being approved to use Raya without any social media accounts is very slim. If you want the best chance to be approved, you might want to start and frequently update an Instagram account.
If I Know Someone Using Raya, Can They Refer Me?
Yes! It is actually way easier to gain membership to Raya through the recommendation of a current user. Those who apply without being recommended can have wait times up to six months for approval. Compare that to recommended users who usually have their approval in one to two weeks.
Why Don't You Have Any Screenshots From the Raya App?
As part of the Raya App's dedication to user trust and privacy, you are unable to take screenshots while using the app. If users try to take screenshots they will receive popup warnings and potentially lose access to the exclusive community.
How Long Does it Take to Get Approved on Raya?
According to Raya's support page, users can be approved in as little as one week, but some users may see wait times up to six months.
Does Raya Have a Free Trial?
No. At this time Raya does not offer a free trial.
I Just Applied to Raya. When Do I Begin Paying My Monthly Fee?
You will only be required to pay the monthly Raya membership fee if and when you are approved by the moderators. Once you gain your approval and can start using the app, the charge will recur monthly until canceled.
Can I Download Raya on my Android Device?
No. Raya is currently only available on Apple devices. There are currently no plans to extend Raya's reach to Android devices.
How Many People Get Accepted to Use Raya?
According to estimates from 2020, Raya only accepts approximately 8% of their applicants. This is to maintain the idea of exclusivity and luxury. It is also a way to prevent fans and stalkers from using the app to harass celebrities.