Zoosk Pricing
One of the most talked-about online dating apps out there right now is Zoosk. And if you're wondering things like 'Is Zoosk free?' or 'How much does Zoosk cost?', you're right where you need to be. You see, while it's hard to really put a price on finding love, it's still important to make sure that what you're using is affordable, and you're not just lighting money on fire in the name of love.
In this guide, we're going to break all of this down, answer those important questions, and get you started with a free trial account. With over 35 million + singles worldwide, 3 million + messages sent daily, and the number one grossing app in the iOS store, we can totally understand why you're interested in Zoosk.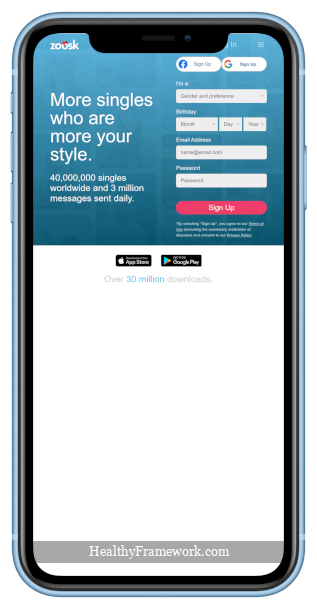 Zoosk Membership Costs
| Membership | Term | Price Per Month | Total Price |
| --- | --- | --- | --- |
| Basic | ~ | Free | Free |
| Premium | 1 month | $29.95 | $29.95 |
| Premium | 3 months | $19.98 | $59.95 |
| Premium | 6 months | $12.50 | $74.99 |
| Premium | 12 months | $12.50 | $149.95 |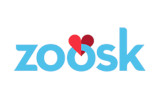 Key Takeaways on Zoosk Pricing
Savings increase as you commit to a longer-term
There is no difference in the monthly price between 6 months and 12 months
The best value, according to Zoosk, is the 6-month membership (58% savings)
Subscriptions auto-renew, but that can be turned off at any point by deactivating your account from the 'Account' menu
Payments can be made with credit cards, debit cards, or PayPal (Details below)
Premium Messaging can be added on for $9.99 per month (Details below)
Is Zoosk Free?
Signing up for a Zoosk account is free, but, as you probably expected, you're going to have limited access to features. With a free trial account (linked on this page), you'll be able to:
Set up your profile
Load up your dating pictures
Respond to messages from Premium Messaging members
Purchase coins for boosts and super-sends
Test out all of the cool features Zoosk has
While this is pretty robust for a free trial account, there are some things you won't have access to without paying for an upgraded Zoosk membership. You won't be able to use the SmartPick technology (matching software), you won't be able to see who has viewed you, you won't be able to use the chat function, and you won't be able to initiate conversations with other members.
So, yes, Zoosk is free through the link we provided to sign up. However, you will need to pay for an upgraded membership to fully get into the mix. But at about $12.50 a month, it's super affordable, especially compared to other online dating apps and for what you get.
The Zoosk Cost Breakdown – Plans, Features, Pricing, and Terms
Zoosk's costs are relatively straightforward, with a few nuances to be aware of. First, to get a Z+ subscription (that's what they call the paid subscription), it works just like any other membership-based dating site. You choose how long of a membership you want, make your payment, and you're immediately granted access to all of the features.
From there, you do have some options for additional add-ons and upgrades through something known as coins. But to be clear, the Z+ subscription gets you 99% of the features, and there are no differences in features between any of the different membership lengths. There is one type of membership at Zoosk with the ability to add a few upgrades.
Is Zoosk Expensive?
Compared to most other online dating platforms, Zoosk is actually super cheap. At $12.50 a month for a membership, it's about the cost of two cups of fancy Starbuck's coffee. If you're only looking to sign up for one month, though, it is a bit pricy. For that reason, we recommend getting at least the three-month membership or ideally the six months. And while we hope you find love in a month, it's most likely going to take a little bit longer.
Which Zoosk Membership Do We Recommend?
To get the greatest value we recommend going with either the six-month or one-year package. Which you choose is up to you in the end. If you're the type of person who likes to take your time and feel out your options the 12-month package is probably the best fit for you. But, if you think you'll know Mr. or Mrs. Right when you see them you can save $75 by going with the 6-month package.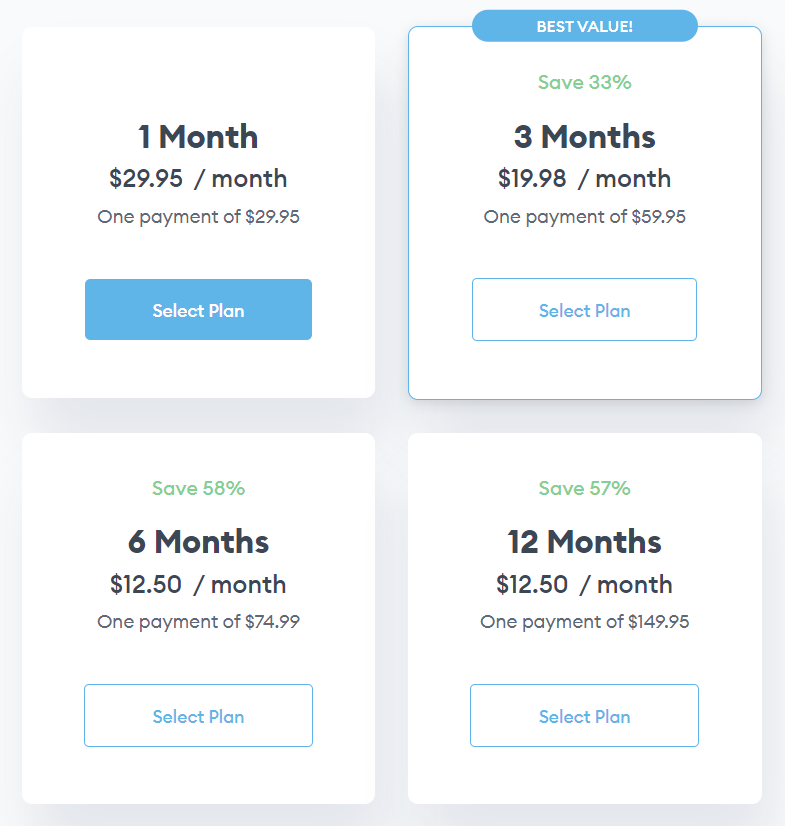 Zoosk Coins
Something that you may see when you go through the sign-up process is something called coins. At first, we were a little confused as to what these were. And if you are too, never fear; we got to the bottom of it. For a few extra bucks, you can buy these things called coins at Zoosk. What these coins can be used for is to buy one-time upgrades like the Profile Boost and the Super Send. These are two features that help you attract a lot of attention to your profile in a short amount of time.
Can you buy Zoosk coins with a free membership? Yes, you can. If you're someone super attractive, that could save you money as people with Paid Premium might see you and send you a message. But the best way to get value out of the cost of Zoosk coins is to use them in harmony with a paid premium membership.
Here's the current cost of coins at Zoosk:
180 coins for $19.95 (11 cents each)
480 coins for $39.95 (8.3 cents each)
1800 coins for $99.95 (5.5 cents each)
What Are Boosts on Zoosk?
Zoosk Boosts offer a way to get your profile in front of more singles, about 3 times more according to Zoosk. If that sounds like something you'd be interested in, it will cost you 150 Zoosk coins (or about $8.25).
Zoosk Free vs. Paid
A big question we get a lot is the differences between Zoosk free and Zoosk paid. What do you get for paying the Zoosk cost of membership, and what do you get for free? Glad you asked!
With a free account, you can create a profile, load up some pictures, test out the features, and respond to members with Paid Premium (the feature that lets free members respond). Honestly, you'd be silly not to at least create a free account to see if anyone messages you, even if you don't plan on creating a paid account.
But with that free Zoosk account, you won't be able to use the chat function, take advantage of the SmartPick matching technology, chat live with members, or send messages to anyone you want. To get all of that, you're going to have to upgrade to a paid Zoosk membership.
And in case you're wondering, 'Is Zoosk worth it?" Absolutely. 40 million + members? 3 million + messages sent daily? Yup.
Zoosk Payment Options
Covering the Zoosk costs of your membership is easy thanks to a safe, secure, and well-integrated payment module. What options can you use to pay on Zoosk? Here's a quick rundown:
Visa
Discover
Mastercard
American Express
PayPal
You can use either debit or credit cards to complete your payment of any Z+ membership package.
Auto-Renewal with Zoosk
One thing we always like to address when talking about the cost of an online dating app is whether or not it sets up for auto-renewal. As is the case at most sites, yes, Zoosk does set to auto-renew when you sign up. This means that when your subscription ends, the company will automatically bill you for another membership term. This is done as a convenience for people who want to keep using the service.
Don't want to auto-renew? That's okay! You can turn that off at any point in time from within your account, and you'll still get your full term. If your membership lapses and you want to renew, you can do that easily. Don't worry; your information and messages won't be immediately deleted or anything crazy like that.
Try Zoosk Now
So, what are you waiting for? Heck, even if you aren't interested in getting a paid account, you should at least create a free trial account to take advantage of members who are sending with Paid Premium Messaging. Use the link below to get yourself signed up now, and start searching for your one in a million.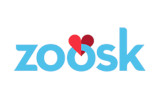 ---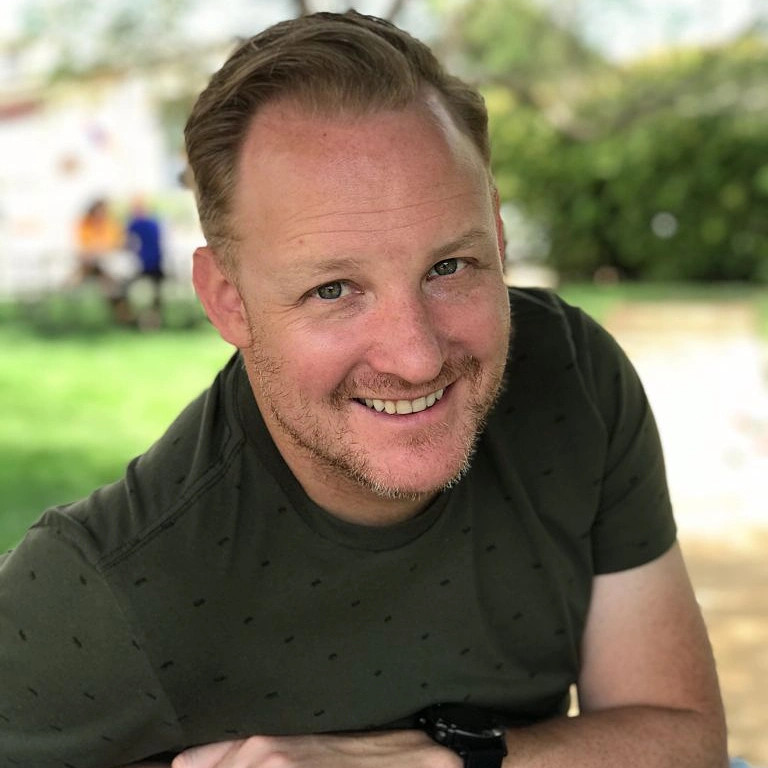 Written By: Matt Seymour
Matt Seymour is a dating industry expert with over a decade of experience coaching singles, reviewing dating apps, and analyzing trends within the industry. With a Masters of Science in Finance (MSF) degree from the University of Florida and extensive knowledge of the innerworkings of the online dating industry, Matt frequently serves in an advisory role to some of the largest dating apps on the market. In Matt's current role with Healthy Framework, he leads the interview team that regularly interviews key dating industry leaders, and leverages his financial knowledge and dating app experience to review and share what singles need to know to get the most out of dating online.