While the state may be the 10th largest in area, it's also the least populous state in the country. What does this mean for Wyoming singles looking for love? It means you have to be a bit creative, but it's certainly nothing to get up in arms about.
Because of how the state is laid out (and where the singles are), online dating is the best option to match and meet likeminded singles. Whether you're in Cheyenne, Casper, Gillette, Green River, or anywhere else in the state, the best Wyoming dating sites are ready and raring to help.
Top Dating Apps in Wyoming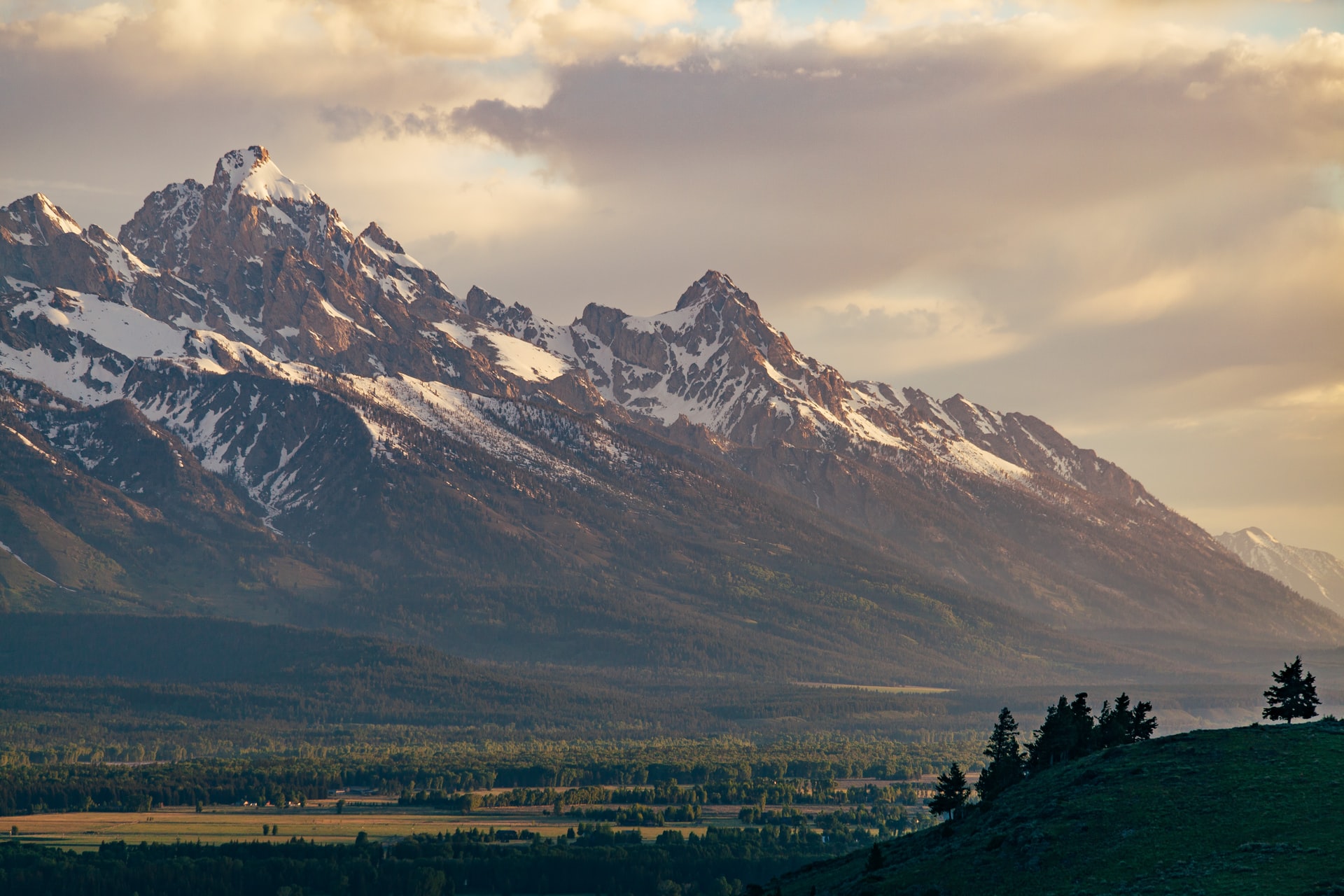 Top Overall Wyoming Dating App
With fewer than 600k people in the state of Wyoming, the biggest issue you've probably run into with dating is finding viable candidates. Take into account that there are only six people per square mile (super spread out), and the severity of the challenge becomes even more apparent.
Here's why Zoosk solves that problem. The dating app has an impressive 30 million+ members who are incredibly active. Now, yes, all of those people aren'y in Wyoming, but the larger the app, the more who will be in Wyoming. Additionally, you can search by distance so you can expand to surrounding states like Montana, Idaho, Nebraska, South Dakota, and Utah.
We can't make there be more singles in the state, but Zoosk as a Wyoming dating app can help you to get access to way more singles than you currently are.
iOS Compatible: Yes
Android Compatible: Yes
Best Wyoming Dating App for Commitment
When it comes to marriage, Wyoming residents have the 5th lowest average age of marriage in the entire nation. Only four states have residents who get married younger, and two of those four are neighboring states (Utah and Idaho)!
The takeaway from this is simple—Wyoming singles are marriage minded and are generally looking for something more. With this in mind, it's an easy pick to add eHarmony to our list of the best Wyoming dating apps. The dating app has claimed to be responsible for more marriages than any other app and all of their marketing efforts are completely targeted at helping people find something more serious.
If serious or committed is on the menu for you, try eHarmony.
iOS Compatible: Yes
Android Compatible: Yes
Best App for Wyoming Christians

Christianity is quite prominent in the state of Wyoming. According to recent studies, over 66% of people in the state say that they believe in God with absolute certainty. And while the exact number isn't known, we can say for sure that there are literally thousands of churches all across the state.
This means one thing when it comes to dating. Christian singles in Wyoming are looking for love, and the dating app to deliver on that is Higher Bond. The app is quite new to the scene, but it comes with some amazing amenities. Higher Bond takes a much deeper faith-based approach to dating in a safe and controlled environment.
The userbase is going to be smaller because it's new and quite niche, but if you fit into said niche—it's worth a look.
iOS Compatible: Coming in early 2023
Android Compatible: Coming in early 2023
Top App for Singles Over 50 in WY

Over 37% of people in the state of Wyoming are 50 years of age or older. The largest segment of that is the 60-69 year old age bracket at 14% followed by the 50-59 bracket at 11%. What this means is there is a big need for Wyoming dating apps to serve the senior population with a quality product.
Meet SilverSingles. One of the only senior dating apps on the market that is exclusively 50+, this option has been designed from the ground up to help seniors find love. What that means is a website/app that's easy to use, extra customer support in case you have issues, and safety parameters in place to make sure you understand what to be on the lookout for that might not be in your best interest.
If you're under 50 in Wyoming, this is not the site for you. If you're 50 or older and want to date within your age bracket, this is a premier option to consider.
iOS Compatible: Yes
Android Compatible: Yes
---
What is Dating Like in Wyoming?
The last thing we want to talk about today goes hand in hand with selecting the best Wyoming dating app for you. We're talking about what dating is like in Wyoming. Technology can do a lot when it comes to making connections, but it can't do much to change how the dating scene operates. To have the most success dating IRL or online, you have to have a good understanding of the dating scene as well as the best apps and how the two work together.
Here are a few meaningful trends our team has noticed, experienced, or uncovered through research:
Things are pretty rural. – We've harped on this one, but we just want to mention it here again for completeness. The state of Wyoming is quite rural, which is going to have a big effect on the dating scene. There are going to be fewer options, the nightlife scene is pretty slow/nonexistent in many areas, and you're going to have to find ways to meet people with such a spread out state. This is a testament to why we think dating apps in Wyoming are almost a must.
Ethnic diversity is quite limited. – 82% of the population of Wyoming is White, followed by 11% that is Hispanic, and then it drops below 2% for every other ethnicity group. Don't plan on seeing a ton of diversity pretty much anywhere in the state, at least in the ethnicity sense.
Expect to have to drive if you're not in Cheyenne or Casper. – The two most populous cities in the state do carry some semblance of a "normal" dating scene like you might find in other medium-sized cities. If you live there, chances are you'll be able to find a lot of singles within a close range from where you live. However, the third largest city in the state (Laramie) is only half the size of Casper, and every other city continues to get smaller. What this means is that you should be open to driving or traveling a little bit to find someone special. This is where dating apps help you make the connection so you don't have to get in your car and go troll bars in a random city.
People get married young. – As we mentioned, Wyoming ranks 5th for the youngest average age of marriage in the state. From what we've seen, this is pretty heavily skewed by a lot of people marrying their high school sweetheart or someone they met in school. Yes, dating does get a bit harder in the state once you're past this age because of fewer options and because of the challenges we already mentioned. Remember, though, you're only looking for one person, so large sweeping statistics like this aren't that impactful on the smaller micro level.
Wyoming Singles Dating Statistics
We've talked a lot today about the makeup of the single's population in Wyoming and how that has an effect on which dating apps are going to be the most effective. To round out the discussion, we wanted to share some of that data just so you have a better picture of the single's scene in Wyoming.
Total Population
Population in Wyoming by Gender
49% women in Wyoming
51% men in Wyoming
Overall Singles by Gender
43.9% of women in Wyoming are single
45.6% of men in Wyoming are single
Population in Wyoming by Age
12% aged from 20-29 years old
14% aged from 30-39 years old
12% aged from 40-49 years old
11% aged from 50-59 years old
26% aged 60+ years old
% Households With Internet in WY
81.1% of households in Wyoming have internet access
When is Online Dating Most Popular in Wyoming?
When it comes to online dating, the best time to get involved is always when you're ready. There are always going to be Wyoming singles ready to mingle year-round. That being said, there are times of the year when we've seen spikes in the popularity of dating in the state.
Specifically over the past five years, we tend to see spikes around the beginning of the year (December and January) and the spring months of April and May. A few years, we've seen spikes in search volume in late summer and also around Valentine's Day (surprise!).
---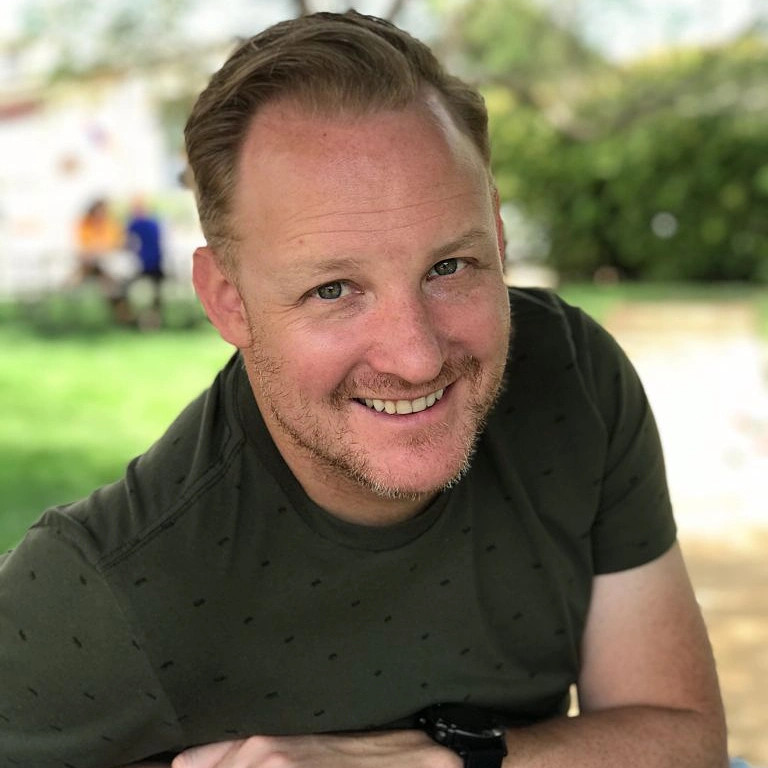 Written By: Matt Seymour
Matt Seymour is a dating industry expert with over a decade of experience coaching singles, reviewing dating apps, and analyzing trends within the industry. With a Masters of Science in Finance (MSF) degree from the University of Florida and extensive knowledge of the innerworkings of the online dating industry, Matt frequently serves in an advisory role to some of the largest dating apps on the market. In Matt's current role with Healthy Framework, he leads the interview team that regularly interviews key dating industry leaders, and leverages his financial knowledge and dating app experience to review and share what singles need to know to get the most out of dating online.