What's Your Price Cost
One of the most unique and newer dating apps out there is What's Your Price. Utilizing an auction-style bidding process for dates, things certainly get interesting. But how much does What's Your Price cost? How do you get paid and how do you pay for dates?
In this guide, we're going to break down all of the What's Your Price costs and everything you need to know. What's most interesting is there are no membership fees for this site. What you do pay for are credits that you redeem to initiate conversations with dates that you are bidding on. Here are the costs of those credits and how things work:
| Message Credits | Cost | Price Breakdown |
| --- | --- | --- |
| 100 credits | $50 | $0.50 per credit |
| 500 credits | $150 | $0.30 per credit |
| 1000 credits | $250 | $0.25 per credit |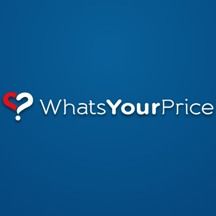 ---
How What's Your Price Works
What's Your Price is not like anything you've probably seen before. It's an online dating site where men bid for dates with attractive women. There are a few occasions where women are bidding on dates with men, but the majority are the other way. What's Your Price costs nothing for a membership, but you do need to pay for credits to use once you've agreed on a deal with someone and want to move forward with it.
Here's how the system works.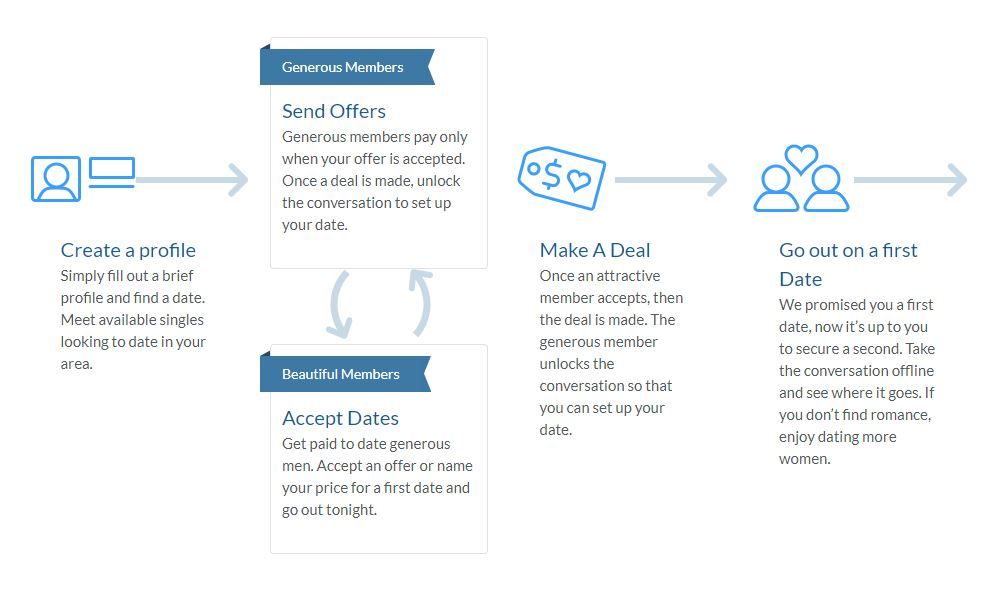 The Credits
You purchase credits at What's Your Price to use to communicate with other members. This is in place of a normal subscription fee which you won't find at this site. Joining is completely free, and you'll only pay when you go to close a date deal. Once a date deal has been accepted, you'll redeem some of your credits to unlock the communication with the girl. That's all you're going to pay for on the site. The two of you will talk and set up the time and place for the date.
Paying For the Date at WhatsYourPrice.com
If you're not fully up to speed on how this all works, we recommend you check out our review of What's Your Price where we break everything down and make it all crystal clear. What we'd like to cover here is how you are paying for the dates at WhatsYourPrice.com once the deal has been made. When you bid for a date, you aren't bidding on what you will spend on the date. You are bidding what you will actually pay the girl for her time and the work she had to do to prep for the date.
This can be any amount, but most dates are between $50 and $200. Anything over this should be a red flag that the girl is just looking for money and is not really cooperating with the spirit of What's Your Price's idea. The site reports that the average date is $125.
This money is not paid on the site. It's paid in cash to the girl when you have your date. What the site recommends is that you pay (or collect) half of the money up front and the other half at the end of the date. If you have any issues with collection of money or payment, you can contact the site and let them know. They'll handle things internally and will most likely ban the member for life from the site.
In addition to paying the girl for the date, you are expected to also pay for the date. If that's dinner, you're paying for dinner. If that's drinks, expect to pick up the tab. The dates don't have to be crazy and elaborate but just keep in mind it says right on What's Your Price's website that the bidder is expected to cover the cost of the date. This eliminates the awkward receipt musical chairs that happens towards the end of a date.
Payment Methods Accepted and Credit Card Statements
Currently, What's Your Price accepts most major credit cards (VISA, Mastercard, American Express, and Discover). The dating app does not appear to accept PayPal or cryptocurrency.
Regarding how your payment will show up on your bank statement, it will be under one of these listings:
PM*W8TECH
2BUYSAFE.COM
2BUYSAFE.COM/W8TECH
WYP*W8TECH
W8TECH.COM*WYP
Refunds
What's Your Price will offer credit refunds if your profile is removed by an administrator or there is an issue with a user that you have contacted. It looks like that action from another user does have to be one that violates their automated security system. If you contact a user who doesn't respond to you (by choice) or you have already exchanged messages or gone on a date, you won't get a refund. Additionally, the site does not appear to offer refunds on credit purchases, just on credit usage. If you need to request a refund, What's Your Price says to email support to get help.
The Guarantee
If you purchase the 1000 credit plan, you'll also be getting a guarantee that you'll get at least 5 dates out of those credits. If you don't, the site will give you 1000 free credits to take another stab at it. Now, obviously, the site isn't going to just hand anyone free credits if you didn't put a conscious effort into the process. They require that you meet a few criteria to show that you gave the product a fair shake.
Update: It looks like What's Your Price doesn't offer the guarantee anymore, but does share that average members go on a date within three days after joining.