"West Virginia…mountain mama…dating apps…take me home." Okay, that's probably not exactly how the famed John Denver song about West Virginia actually goes, but it's how we think it should go! Why? Well, contrary to a lot of popular belief, we believe that West Virginia dating apps are the solution to a lot of singles woes in our state.
It doesn't matter if you're from Charleston, Morgantown, Huntington, Martinsburg, or somewhere else in the Mountain State—you're most likely here to try and figure out how you can turbocharge your chances of finding quality West Virginia singles. In this guide, we're going to load your ruck sack up with a ton of helpful links, resources, tips, and more to get you going.
The Best West Virginia Dating Apps
eharmony
Zoosk
Elite Singles
Higher Bond
The League
eHarmony Tops the Charts for Best West Virginia Dating App
Finding someone warm to cuddle up with during the chilly West Virginia winters is important whether you live up in the mountains or down in the flats. And while some people in the state are looking for casual dating, we think that most people want that special someone to cozy up with on a regular basis.
That's why we've chosen eHarmony as the best West Virginia dating app. With an intense focus on real relationships, the app was designed for people like you (and the millions of other singles on there right now). What we really like is that you can use eHarmony from a phone, computer, tablet, or any device that connects to the internet. For people who might be living up in the mountains where service isn't the best, this means you have a lot of flexibility and aren't left out just because you choose to live in the most beautiful parts of the state.
Hands down, eHarmony was the easiest pick ever for the best dating app for West Virginia singles.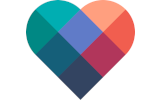 Additional Resources for West Virginia Singles
Why We Love These WV Dating Apps
These recommended ranking lists don't just get put together haphazardly. Just like you wouldn't throw a bunch of random things together if you were building a cabin or going for an overnight hike (things you take seriously), we are also very calculated when we rack and stack these apps because it's something we take seriously.
To share, here are a few of the reasons we're such big fans of these West Virginia dating sites and apps.
Realistic internet service demands.
Yes, we love tons of graphics and animations, but slower internet speeds do not. As a lot of singles in WV live in more rural areas where blazing Wi-Fi speeds haven't reached yet, it's important that a dating app not demand too much regarding speed. All of these apps offer a pleasant experience but are set up to function in low-service environments (just in case).
Matchmaking processes that match your speed.
As you'll see when we talk about the dating scene in the state, some people like to take things a lot slower than in other places. While there is nothing wrong with that, dating apps in West Virginia need to be ready to accommodate different speeds. For example, an app like Bumble that only gives you 24 hours to start a conversation just doesn't make a lot of sense in this environment.
Security
Technology and internet security are not big businesses in West Virginia, which means you shouldn't expected to be experts on the topic. This is why we think the best apps for singles in this state need to do most of the work for you. Yes, you still have a responsibility but we select apps that are proactive about education you and giving you the necessary tools to keep you safe.
What It's Like to Date in West Virginia
There are a lot of rumors and stigmas about what the dating scene is like in West Virginia. Some of them are true, some of them are sorta true, and some of them are flat out wrong. Here are some of the trends and common occurrences that we see throughout the dating scent in the state.
Hopefully, this information partnered with the right dating app will help you find that special someone.
There's an unsettling trend of "lazy dating."
Maybe it's the weather or the slower pace of life, but we've seen a not-so-great trend of singles who just expect things to happen without putting in a lot of effort. Luckily, this isn't everyone in West Virginia, but expect to see some people who just aren't as excited about the process as you are.
Outdoor dates are big.
While we may not know why the lazy dating trend is so big, we do know why a lot of West Virginia singles like to take dates out into nature. It's because the state is just that dang beautiful! If you're new to the area, be ready to put your hiking shoes on or at least something comfortable you can wear to a park. Traditional bar, coffee, and dinner dates do still happen, but far less than in other states with far less beautiful scenery.
Don't expect a lot of diversity.
If you're someone looking for ethnic diversity in your dating life, you are probably not going to find it in West Virginia. As of the last Census, over 90% of the population is white or Caucasian. The next closest is mixed races at 4% and Black at 3%.
There is a bar scene in some of the bigger cities.
While the rest of the country might think West Virginia is just a bunch of caves and coal miners, they'd be wrong. A lot of the bigger cities in the state do have great nightlife which includes bars, nightclubs, and happy hours. If you're really looking to meet someone in person, check out some of these options. Do be aware, though, that it's not the same as in somewhere like Vegas or NYC, if that is what you're used to.
Faith matters to a lot of singles.
A recent study puts West Virginia as the 7th most religious state in the nation with 77% of people saying they believe in God with absolute certainty. What this means for singles is you can expect to see a lot of single men and women who take their faith seriously. According to that same study, over 69% of adults were highly religious. This is why you see several faith-based dating apps on our list.
West Virginia Singles – Dating Statistics
Total Population
Population in West Virginia by Gender
There are 8,239 more women than men in West Virginia.
50.2% women in West Virginia
49.8% men in West Virginia
Overall Singles by Gender
Over half of the women in West Virginia are unmarried.
50.5% of women in WV are single
48.1% of men in WV are single
Population in West Virginia by Age
Median Age in WV = 42.8 (4 years higher than the national average in the U.S.)
11.9% aged from 20-29 years old
11.7% aged from 30-39 years old
12.5% aged from 40-49 years old
13.2% aged from 50-59 years old
28.0% aged 60+ years old
% Households With Internet in WV
72.9% of households in West Virginia that have internet access
Source(s): Census.gov
Top Tips for West Virginia Singles
One of the last things we want to do before we send you out the door is share a few tips to have some success dating in the state. Finding the right West Virginia dating app is only step one. Understanding what the scene is like and knowing how to navigate it are two other key pieces that you'll be happy you have in your toolbox.
Don't completely rely on the bar scene.
While some areas of WV have great bar scenes, it's not something you should 100% rely on, especially if you're looking for something a little more serious. We're not saying that you can't find love in a bar, but we think you may find a lot more luck letting technology lend a hand. The best West Virginia dating sites are set up to help you meet that special someone that might be right down the street, never goes to a bar, or just one town over.
Take the time to figure out what you want.
Singles from West Virginia are extremely diverse. You've got city-folk, people that love to hike, college students, young professionals, and just about everything else under the sun you can think of. While this is amazing for diversity, it can make finding someone special a little challenging. But if you just take a couple of minutes to determine what you're looking for—it can make a world of difference.
Take a chance on West Virginia dating sites.
It's probably no secret that we're big fans of online dating. Heck, the writer of this guide met their special someone through online dating. The reason we're huge fans (besides that) is because online dating sites help to streamline the dating process. In the early days, very few people dated online. Today, though, it's widely socially acceptable and is an incredible way to meet West Virginia singles.
Date across state lines.
West Virginia is a bit of an oddly shaped state that we think looks a little like a turkey. What the heck does that have to do with dating? It means that the state is bordered by five different states (Ohio, Pennsylvania, Virginia, Maryland, and Kentucky), which means that if you live close to the border, you shouldn't limit your search to just within the state boundaries. Again, this is why the sites and apps we suggested allow proximity searching that doesn't worry about state lines.
Where Online Dating is Most Popular in West Virginia
What does search traffic have to do with online dating? Everything! The cities with the highest levels of search traffic for online dating mean the cities with the highest interest in online dating. While this doesn't mean you can't find love anywhere in the state, it does mean these cities are going to have a slight leg up.
Which cities were hotspots? Charleston-Huntington took the cake with the suburbs connected to Washington D.C. taking second place with only a fraction of the volume.
Charleston-Huntington WV – (100)
Washington DC (Hagerstown MD) – (4)
West Virginia Dating Apps FAQ
What's the best dating app in West Virginia?
Our choice for the best dating app in West Virginia is eHarmony because it best aligns with the ideals of the singles in the state. Additionally, its designed to work in places where you might not have the best service (like the mountains).
Do people still use dating apps in West Virginia?
Yes, a lot of people use dating app sin West Virginia. In fact, it's one of the most popular ways that singles meet with the highest concentration of users in the Charleston-Huntington metropolitan area.
---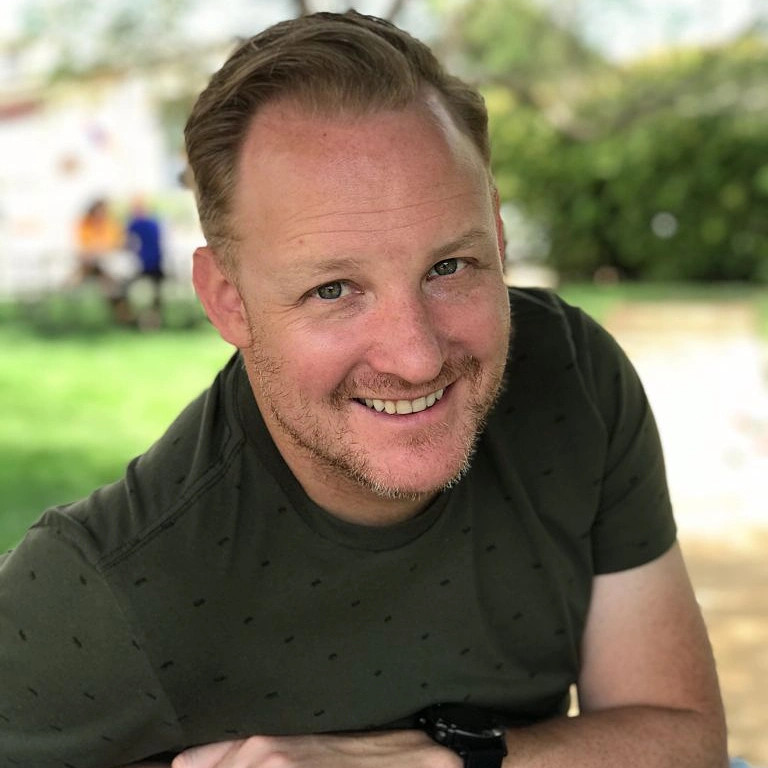 Written By: Matt Seymour
Matt Seymour is a dating industry expert with over a decade of experience coaching singles, reviewing dating apps, and analyzing trends within the industry. With a Masters of Science in Finance (MSF) degree from the University of Florida and extensive knowledge of the innerworkings of the online dating industry, Matt frequently serves in an advisory role to some of the largest dating apps on the market. In Matt's current role with Healthy Framework, he leads the interview team that regularly interviews key dating industry leaders, and leverages his financial knowledge and dating app experience to review and share what singles need to know to get the most out of dating online.