Although the District of Columbia only covers a very small corner of the U.S., there is a huge singles population with a median age of just over 34 years old. And while that sounds like a recipe for a single person's dream, that dream goes out the window when you toss in the super fast pace of the city, glorification of being a workaholic, and people (maybe like you) who are extremely career driven.
But just because we live in our nation's capital where things are going a million miles an hour, that doesn't mean we don't deserve to find meaningful romantic connections. We just have to get a little help. We're talking about dating apps.
Yes, there are bars in DC where you might be able to meet someone. Yes, there are some rare occasions where you can meet someone at a work function. But if you really want to know how to meet singles in DC, the answer is DC dating apps.
We won't take much of your already short supply of time, but let our experts show you the best DC dating apps, how to get signed up, and what you can expect of the dating scene.
Why We're Voting eharmony #1 for DC Singles
For a lot of people in DC, they don't have the time to spend hours searching for an ideal match. When you're reading 500 page bills or trying to make something big out of yourself, you might need a little helping hand in the relationship department.
This is why we think eHarmony is such a great option for DC singles. Instead of turning you loose like you're in some sort of digital bar, eHarmony does the matchmaking and curating of matches for you. Answer a few questions about yourself, fill out your profile, and wait for their team and technology to deliver you quality matches looking for real relationships.
Quick note—eHarmony is only good for DC singles who want a serious or real relationship. If you want casual or no commitment, jump to our next suggestion below.
A Less Serious DC Dating App Option – Zoosk
There's a stigma that people in DC work too hard—and we'd argue that the people who say that might be right. But if you're career focused, we're not going to knock that! What we are going to say, though, is that people still have needs for interaction and connection even if they don't have the time for anything as serious as what you would find on eHarmony.
This is where Zoosk comes in. You have the option to select from six different relationships goals (including casual, hookups, short-term dating, and then a few that fall more into the serious side of things.). Couple that with over 30 million users and you have our motion as to why Zoosk is such a great DC dating app.
Best DC Dating App for Exclusivity – The League

If we're being brutally honest, we'd all have to say that Washington DC is a big status town. Not only does it matter to many people what political party you side with, but it also matters where you are in the grand scheme of society. If you're someone who really wants to date someone who understands this and is in that upper echelon, The League dating app is the right DC dating app for you.
Yes, some people are going to find this a bit pretentious—which we can certainly understand. If that's you, Zoosk or eHarmony is probably a better option. However, if this sound like the speed you're looking for, then it's time to get on the waiting list for The League. Yes, we said waiting list. This exclusive app starts that exclusivity before you're even considered to be allowed to be a member.
Best for Political Singles in DC – OKCupid
We do our best to stay out of politics, but we understand it's important to DC singles. For that reason, we've included OKCupid as an option to consider. No, this isn't a political dating app, but it's one that has gone leaps and bounds toward being progressive and being a champion of diversity and inclusion, which tends to favor the views of a large portion of the area.
What this means is that if you're someone in DC who "bats for the blue team" or likes "the left side of the aisle, OKCupid may be the right option for you. Recently, the app has taken strong stances on things like abortion, gender inclusivity, and several other issues that have hit the headlines over the past few years.
Much like anything in life and especially in a polarized place like Washington DC, this may be great for some people and not ideal for others. If you're in the first group, though, give it a whirl.
Additional Resources for DC Dating
3 Reasons We Chose These DC Dating Apps
In an area that's so driven by debate, we wanted to make sure we did our part by letting you know why we selected some of these options for singles in the area. We've already outlined a few of our top picks, but let's talk some more of the characteristics that we consider.
1. Plenty of DC Singles from the Area and Surrounding Cities
Yes, there is only one major "city" in D.C. – and that's the capital. Whether you are in the west, north, east, or south neighborhoods of the District, there are plenty of singles ready to meet someone just like you. But if you're someone who travels to the region during your working hours: these apps make it easy to search the District of Columbia area no matter where your home base is located.
2. Extensive Search, Filtering, and Matching Criteria
We're not going to say that DC is full of people who have the most different view points in the world, but…well, yes we're going to say that. In such a politically-charged city for obvious reasons, people are quite vocal about where they stand on issues and what is (and is not) important to them. The best DC dating apps need to have features to help people find like-minded individuals that don't break any of their deal breakers.
3. Ability to Search for Matches by Distance
The District of Columbia is relatively small with a lot of people commuting from outside areas. Would you not want to date someone just because they technically lived in a different state but were still close? Of course not! For that reason, the best dating apps in DC have the ability to search for singles based on a distance radius. This helps to increase the opportunities you have to find someone who is perfectly compatible
So, if you're a commuter (in places like Arlington, Fairfax, Rockville, Laurel, etc.), this is an awesome feature to have.
What is Dating in Washington DC Really Like?
For most of the country, the dating scene is relatively similar with a few small nuances. The DC dating scene? Well, that's a beast like no other. Unbeknownst to outsiders, the way dating works in this city is wildly different. If you're new here or new to dating, here are a few things you should be aware of that you may run into.
People weigh the implications of dating you on their career.
Yes, if you're someone who works for a political rival or doesn't line up with your date's career goals, you're probably going to get the cold shoulder. Unfortunately, they may not be as forward about it as you'd like, which can create some awkward situations. It is what it is, though.
For a lot of singles, careers come first until you earn a spot above that.
The good news is that DC singles aren't as married to their careers as some people say. However, until you become an important piece of their life, it may feel that way. Be prepared to take a backseat to job demands, at least at the beginning of the relationship (and maybe later).
This means a lot of rescheduling.
Things in DC happen fast (even though the government might not). This means that you should be prepared for dates and meet ups to get rescheduled and shuffled or shoved into a tiny tight time slot. Be okay with this. Be upfront when you think it might happen. Communication is going to be the key here.
The bar scene is not as happening as it may seem.
There are actually quite a few great bars around the DC area that are jam-packed during happy hour most days of the week. In other cities, this would mean a single person's dream. In DC, though, most of these people are out with coworkers or networking.
Dating apps really reign supreme.
Most of the issues with the DC dating scene we outlined get fixed with DC dating apps. It allows you to better vet your matches, get any deal breakers out of the way, and outline clear expectations. It's also incredibly efficient for singles in the city who don't have a lot of free time.
There are a lot of young people.
In most cities, you see about 12-13% of the population in the 20-29 age bracket and the same in the 30-39 year old bracket. In DC? It's 17.2% and 20.5%, respectively. Depending on your age and what you're looking for, this could be a pro or a con of the Washington DC dating scene.
Nobody is married.
Okay, that's a bit of an overstatement, but it's DC—we get to exaggerate, right? In reality, the national averages of men and women who are married are about 53% and 50%, respectively. In DC? That's going to be 35% and 27%, respectively. So, instead of over half the people being married, it's about one third. For singles, it means less people who are taken, but a lot of them are that way by choice. So, if you're looking for marriage—it may be a tougher climb.
Washington DC Singles Dating Statistics
Total Population
Population in DC by Gender
Overall Singles by Gender
72.2% of women in Washington DC (D.O.C) are single
64.3% of men in Washington DC (D.O.C) are single
Population in Washington DC (D.O.C) by Age
17.2% aged from 20-29 years old
20.5% aged from 30-39 years old
12.6% aged from 40-49 years old
10.0% aged from 50-59 years old
17.8% aged 60+
% Households with Internet in DC
80.0% of households in the District of Columbia have internet access
Source(s): Census.gov
What Month Sees the Most Online Dating Action in DC?
Want to know the best time of the year to get involved in online dating in DC?
For most of the country, January is the hottest time of the year. However, when we go back through the search trends for online dating in the District, the spikes (that you see in the data below) over the past five years are actually in the month of December. While this probably still means a bunch of activity in the month of January (and year-round), it does look like the city gets a jump on the rest of the country by about a month.
Additionally, the DC area ranks 12th in the country for search interest in online dating year-round. Just outside of the top 10 but for such a small area, that's seriously pretty impressive!
DC Dating App FAQ
What are the best dating apps in DC?
Depending on your relationship goals, the best DC dating app is either Zoosk or eHarmony. For DC singles who want a real relationship, it will be eHarmony. For DC singles who want something without a commitment or more casual, it's going to be Zoosk.
Is dating in DC hard?
Yes, dating in Washington DC is very hard. Normally, we sugar coat this in more challenging cities, but that is going to do you no good here. You have a ton of people who are career driven, have limited time, and probably live outside the city. Additionally, there are career and political position implications to consider that can disqualify you from someone for a seemingly silly reason. It's tough, but not impossible.
---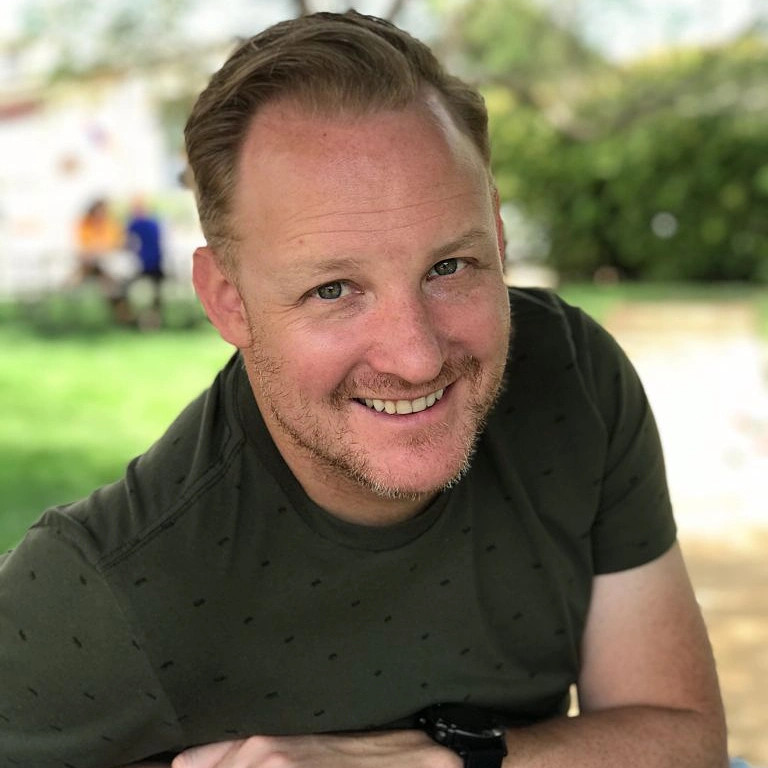 Written By: Matt Seymour
Matt Seymour is a dating industry expert with over a decade of experience coaching singles, reviewing dating apps, and analyzing trends within the industry. With a Masters of Science in Finance (MSF) degree from the University of Florida and extensive knowledge of the innerworkings of the online dating industry, Matt frequently serves in an advisory role to some of the largest dating apps on the market. In Matt's current role with Healthy Framework, he leads the interview team that regularly interviews key dating industry leaders, and leverages his financial knowledge and dating app experience to review and share what singles need to know to get the most out of dating online.