Are you a Washington single looking for love? While the Pacific Northwest is beautiful and is filled with some great people, finding love can be tricky. Thankfully, we have some good news today. The best Washington dating sites are here to help. These technology-driven and tried and true sites have super-helpful compatibility matching systems that are based off of science. Not only that, but they come with a long history of successfully matching people.
No matter what your specific qualities required for a mate are, these sites have you covered. Like to play sports or are you into that amazing Seattle music scene? You're covered. Like the outdoors or prefer to avoid the 8 million feet of rain everywhere? Covered as well.
Top Dating Apps in Washington State
eharmony
Elite Singles
Higher Bond
Zoosk
SilverSingles
Christian Mingle
Key Takeaways from Washington Dating Sites
The number of men and women in the state is about even at 50% to 50%.
29% of the adult population (over 18) is under the age of 40.
More men than women are married in the state of Washington (52% to 52%, respectively)
In a recent data study, the city of Seattle ranked 62nd best city for singles in the United States (more details below).
The Seattle-Tacoma metro area also had the highest interested in online dating over the past five years.
Seattle Ranks 62nd Best City for Singles in the U.S.
If you know anything about us, you know we are data nerds and love to see what the stats say—even when it comes to love. And in a recent data study on the best cities for singles in the U.S., Seattle came in at 62nd. Is that good or bad? Well, let's take a quick peek at it (or you can click the link above and see the full study details).
The study looked at the 90 biggest cities in the U.S., so making the list isn't a huge feat. Overall, Seattle ranked in the bottom 1/3 overall, which isn't that amazing. But when you breakdown the individual categories, there is some shining light!
Cities in Washington with the Most Interest in Online Dating
Here we go with the data again! This is going to be fun for you, though. Our team dug into the Google Trends data to look at which cities or metros in the state had the most interest in online dating over the past five years and the past 12 months. Where was online dating the most popular? Well, in both timeframes, the Seattle-Tacoma area took the cake.
But where it gets interesting is when you compare the 5-year data with the 12-month data. In the 5-year data, Spokane was in 3rd place behind Seattle-Tacoma and the Yakima-Pasco-Richland-Kennewick metro area. But over the past 12 months, Spokane has jumped into 2nd place meaning the allure of online dating is on the rise in the city!
Here are the complete results from the five-year data.
Seattle-Tacoma (100)
Yakima-Pasco-Richland-Kennewick (72)
Spokane (63)
Portland* (12)
*Portland makes the list because the cities in Washington included in that Metro ranked 4th compared with the rest of the state of Washington.
Washington Singles Dating Statistics
Total Population
Population in Washington by Gender
50% women in Washington
50% men in Washington
Overall Singles by Gender
48% of women in Washington are single
47% of men in Washington are single
Population in Washington by Age
14% aged from 20-29 years old
15% aged from 30-39 years old
12% aged from 40-49 years old
13% aged from 50-59 years old
22% aged 60+ years old
% Households With Internet in WA
86.5% of households in Washington have internet access
Source(s): Census.gov
What Makes These the Best Washington Dating Apps?
Dating is much more than just luck finding the right person – with the Washington dating sites, finding your love is a precise endeavor that's fun and guaranteed to be a success. Why do we love the sites we recommended? Glad you asked.
Cutting-Edge Technology to Find Washington Singles
The technology included with all membership levels on these Washington dating sites allows you to search for the perfect love match for your interests and lifestyle. Use the keyword search to find many new people to meet by their attributes, preferences, or city; and save the searches that bring you the most desirable Washington singles. Other neat features include helpful icebreaker text and an option for push notifications with the mobile dating apps.
Plenty of Washington Singles From Around the State
Cities all across this great state are saturated on these matchmaking communities with the best, genuine Washington singles you'll find online. These recommended sites cover Tacoma, Seattle, Spokane – you name a city and you'll find many people to choose from.
Are you traveling to Everett or Vancouver? These places are well spoken for too. Search by entering the desired city name (maybe where you live) into the keyword search, or set a distance from your current location preference filter. It really gives you a lot of awesome flexibility to find what you're looking for.
Casual and Serious Dating Options
What's really nice is that these sites are a mix of options for casual dating and options for finding a serious relationship. Not everyone is looking for the same thing, so it's nice to know that you have options that meet your needs.
WA Dating Apps
While many other sites offer less than stellar mobile dating apps, this is one area that the best Washington dating sites really shine. For a free download with any level member account, you can be browsing and updating your profile easily through the mobile app that comes with each of the sites. Use the mobile app to search for the Washington singles with precision, just like you'd do through the regular browser site.
Best Free Dating Sites in Washington
Of course we wouldn't leave you hanging without a way to try these options out! The top WA dating websites offer the very best free trial memberships that allow you to browse through profiles, try out the flirty features, and get a feel for the lay of the land before you commit to a paid subscription.
Know that your communication will be limited to premium member responses only if you have the free trial account, so you'll definitely want to choose a preferred site and subscribe once you've decided which option you like best.
Get started today with the free trial links we've provided at the top of the page!
---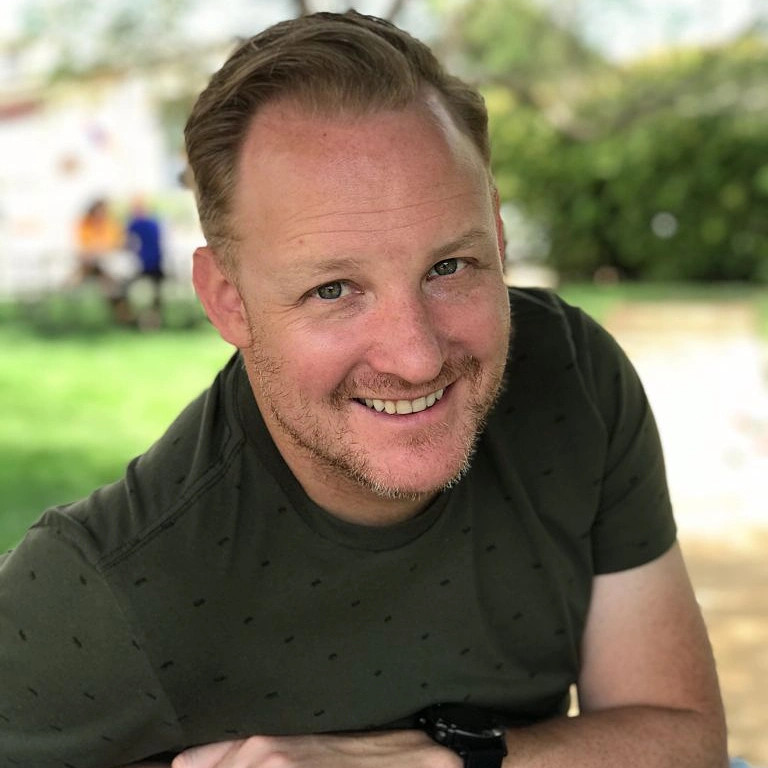 Written By: Matt Seymour
Matt Seymour is a dating industry expert with over a decade of experience coaching singles, reviewing dating apps, and analyzing trends within the industry. With a Masters of Science in Finance (MSF) degree from the University of Florida and extensive knowledge of the innerworkings of the online dating industry, Matt frequently serves in an advisory role to some of the largest dating apps on the market. In Matt's current role with Healthy Framework, he leads the interview team that regularly interviews key dating industry leaders, and leverages his financial knowledge and dating app experience to review and share what singles need to know to get the most out of dating online.