There are few states in the country as unique as Utah when it comes to dating. Is that a good thing? Well, it really depends on what you're looking for. If you're young (the average age in the state is almost 7 years below the national average) and Mormon (over 60% of the state is)—things are awesome.
But if you're in any other group than that, expect dating in Utah to be a bit challenging. What's awesome, though, is that challenging does not mean impossible. With the right resources, guidance, and direction, anyone (regardless of age or faith) can find love in Utah.
In this guide, our team is ready to get you on the right path. We're going to share a list of the best Utah dating apps (and tell you why they are awesome), look at what the dating scene in the state is like, and share some data resources to give you a leg up.
1. Elite Singles – #1 Utah Dating App for Non-Mormons
While you might suspect a site with the word elite in the title is a bit arrogant and not for the normal folks, you'd be wrong. Elite Singles is a popular dating app that specializes in singles who prioritize education, success, and goals. And as part of the powerful Spark Network of dating apps, you know that the support and resources are there to provide a top quality dating experience.
But why Elite Singles for Utah? First, it's an incredibly educated state with over 93% of people having at least a high school education and over 36% having a Bachelor's degree or higher—both above the National average. Second, Elite Singles comes with matchmaking filters that include religion. This means if you are LDS, you can select that! If you're not, you can select everyone else or the faith group that you identify with.
Here's the bottom line. Elite Singles is the best dating app for Utah singles because it has a great track record, a lot of singles (both LDS and not), and filters to let you find what you're looking for.
2. Mutual – Best LDS Dating App in Utah
It almost feels patronizing to give you statistics telling you that Utah is filled with Mormon singles. But just in case you've been actually living under a rock (or you're brand new to the area), it's estimated that around 70% of all Mormons in the world live in Utah with the highest concentration in Utah County (around Provo).
Mutual, the largest and fastest growing LDS dating app, was created by BYU grads to help connect likeminded singles in a niche faith group that often feels underserved. Some of the features we like about Mutual are that all profiles are manually reviewed, users have the option to verify their account, and the app currently has a real nice 4 star rating in the App Store as well as an even higher 4.1 on Google Play.
Available on both iOS and Android, Mutual is a must check out for LDS singles living in Utah.
3. The League – Best Dating App for the Upscale Areas

What sometimes is surprising to people is that the Salt Lake City of Utah is filled with a lot of prominent and successful socialites and social butterflies. This trend continues outward into the upscale ski areas like Park City where you have a lot of success, money, power, and even fame. If dating people that fall into these more "elite" brackets of success is important to you, then you may want to check out The League dating app.
Operating on a heavy premise of exclusivity, The League tries to drive home its point that there is no such thing as standards that are too high. You will have to wait in line to get into the League. You will have to be voted in both by the selection algorithm and an internal review team. But! If you can get past these two steps (which about 20% of people do), you'll be greeted with the upper crust of Utah society.
If you live in the more rural areas of the state, this app isn't going to be a good fit because there are just too few people there. But if you live in proximity of the Salt Lake City area and the surrounding ski towns, The League tops the charts for this style of dating.
4. Zoosk – Best Utah Dating App for Numbers
We try our best to shy away from saying that online dating (or dating in general) is a numbers game. But, at some point, the number of options you have access to does come into play. While Utah has had one of the fastest growth rates over the past few years, it still only ranks 30th in population size and 11th least densely populated.
Zoosk is a Utah dating app that we recommend as the remedy to the numbers side of things without sacrificing quality. With reported numbers somewhere between 30-40 million app downloads, there are thousands and thousands of singles in Utah active on the site. The one drawback to Zoosk is that it works for casual dating and serious dating, which means you may end up getting a few messages from someone looking for something different than you.
In reality, though, this is probably a positive, especially if you're not completely sure what type of relationship you want or if you want to start things off casually with the possibility of becoming serious. At a bare minimum because of the sheer number of singles on Zoosk, we recommend creating a free account (takes five minutes) and searching for who is available in your area.
Additional Resources for Utah Singles
---
4 Reasons We Love These Utah Dating App Options
If you're wondering how we went about choosing these options as the best Utah dating apps, we think that's a great question. While our actual ranking and reviews process is extensive, there are some highlights worth pointing out. It's important that you understand how we came to these conclusions so you can trust the recommendations and get yourself into the online dating game today!
Here are just a few of the most important factors that went into our ranking process.
1. Single Men and Women From All Over Utah
It can be tempting when making a best of dating apps list for Utah to only focus on Salt Lake City. And while, yes, we do put a lot of focus on the state's biggest city, attention still needs to be given to other areas as well. The options on our list do a great job of attracting singles from not only SLC, but also cities like West Valley City, Provo, Ogden, and St. George (just to name a few).
2. People From All Walks of Life
According to most recent data, almost 62% of the population of Utah is Mormon. And while you will see options on our list that cater to LDS singles, there's still 1.2 million people in the state who identify with other religions or no religion at all. We share this data to make a point—the best Utah dating apps are ones that can cater to the majority but also to the minority.
3. Affordable Plans That Bring Value
While Utah is a fairly affordable place to live (coming in mid-30s on most cost of living studies), that doesn't mean you want to set money on fire with a worthless dating app. To make our list of Utah dating apps we love, a site doesn't have to be free (in fact, we prefer that it's not), but it does need to be affordable and bring adequate value for what you're paying for.
4. Mobile Friendliness for All Internet Speeds
Impressively in Utah, over 85% of people have access to the internet. But that doesn't mean that internet is lightning fast everywhere, especially if you like to get out and hike, explore the beautiful state, or you live out in the sticks. For that reason, we're looking for two things from these UT dating apps. First, they need to have websites or apps that work from your computer, tablet, and your mobile phone (all three). Second, they need to be optimized for speed so they work great when you're at home with fast internet and work great when you're out where speeds aren't that great.
What Dating in Utah is Really Like
Alright, so maybe you just moved to Utah or it's been a while since you've been on the dating scene? Or maybe you've been dating in Utah for a while and want to know if your experiences are par for the course? Whatever the reason, we want to try and help. While we can't speak to exactly what every singles dating experience in the state is going to be like, we can share some trends and observations we've seen along the way.
Here are a few things you might expect to see when on the UT dating scene.
Yes, there are a lot of LDS singles.
If you're a member of the LDS Church, you're going to have a lot of resources to meet Church-approved singles. Throughout the state you'll find wards where there are activities designed to help foster and build new relationships. If you're not Mormon, though, we're not going to sugarcoat it—it's going to be an uphill battle. With such an overwhelming percentage of the population in the Church, this cuts down your options significantly. It also means that a lot of the men and women you meet out in public might not be interested in dating you because of their religious beliefs. Hence, this is why we push online dating so hard for Utah singles.
Even non-Mormons may have Mormon tendencies.
A lot of the 38% of the state who aren't Mormon may still carry some of the tendencies and rules into their dating lives. This may be because they're an "exmo" (ex-Mormon), or they were just raised in a community with a lot of Mormon influence. We're not saying this is a good or a bad thing; we're just telling you to be aware of it.
More people here are already married than other places.
On top of the challenges we already talked about, over 57% of the population is already married. That means out of the 3.15 million people living in the state, only 1.35 million are technically single. And that doesn't account for the ones who are currently in a committed relationship. The good news is that you're ideally only looking for that one special person, but the math does make things a little more complicated than in some other states.
The median age in the state is much younger than the national average.
When it comes to dating, this is a pro or a con depending on your age. If you're a senior in Utah, this may make things a little more challenging. If you're younger, though, expect to have a little more luck than you would elsewhere in the US where the national median age is 38.2.
The percentage of White/Caucasian people is pretty high.
According to the most recent Census, 78% of the population in Utah is white. The next largest group is Hispanic at 14%, and then it drops to less than 3% for every other group out there. If you're looking for an ethnically diverse dating pool, Utah is probably not going to be that high on your list.
Utah Singles Dating Stats and Demographic Data
Now that you have a pretty good idea of what dating in Utah just might be like, we want to dig a little deeper into the population and single's scene. Below, you'll find a list of helpful data that should give you a good idea about "what things are like out there."
Total Population
Population in Utah by Gender
There are 51,565 more men than women in Utah
49.2% female
50.8% male
Overall Singles by Gender
The same percentage of men and women are unmarried in Utah
43.4% of women in Utah are single
43.7% of men in Utah are single
Population in Utah by Age
Median age = 31.8 years old (About 7 years younger than the national average)
15.9% aged from 20-29 years old
14.2% aged from 30-39 years old
12.5% aged from 40-49 years old
9.7% aged from 50-59 years old
16.3% aged 60+ years old
% Households With Internet in UT
85.7% of households in Utah have internet access (80.4% national average)
Source(s): Census.gov
How Safe is Online Dating in Utah?
When it comes to online dating and romance scams, Utah ranked 18th most dangerous state in a recent data study on online dating scams and safety conducted in-house by our team. Here are the categories of data we looked at:

Based on the data, your odds in Utah of being a victim of an online romance scam are 1 in 13,000. And this is only from reported cases which many say only account for under 5% of actual cases. Last year, victims in the state reported just over $7.7 million in monetary loses.
Does this mean that online dating in Utah isn't safe? Not really. Just like in-person dating or anything else you do in life, there is some risk. It just means you should approach online dating with an appropriate level of caution. Many would say that online dating is still safer than in-person dating as you have the opportunity to vet and qualify your matches before you even think about getting in the same room with them.
Utah Dating App FAQ
What is the best dating app for Utah singles?
The best dating apps for Utah singles are either eHarmony or Elite Singles because they lend themselves better to the marriage-minded culture, the above average education of the population, and the ability to filter and sort by things like religion. There are also several niche LDS dating apps for those who are part of the LDS/Mormon Church (almost two-thirds of the state).
What's the best way to find people to date in Utah?
If you're in the Mormon Church, the best way to find people to date who share the same faith as you is through the events put on by the Church. If you're not in the Mormon Church, you have several options to find people to date that include online dating, bars, festivals, community events, at your school, at your work, or through family and friend connections.
How much do online dating apps in Utah cost to join?
The pricing range of apps in the state goes from the low-end of around $10 per month to the high-end of around $70 per month.
Can I use online dating apps if I don't live in Salt Lake City?
Yes, just because you don't live in Salt Lake City doesn't mean that you won't be able to find singles through online dating. Dating apps allow you to search by distance from your location, which means that you can set to find singles within 50 miles, 100 miles, or whatever distance you prefer.
---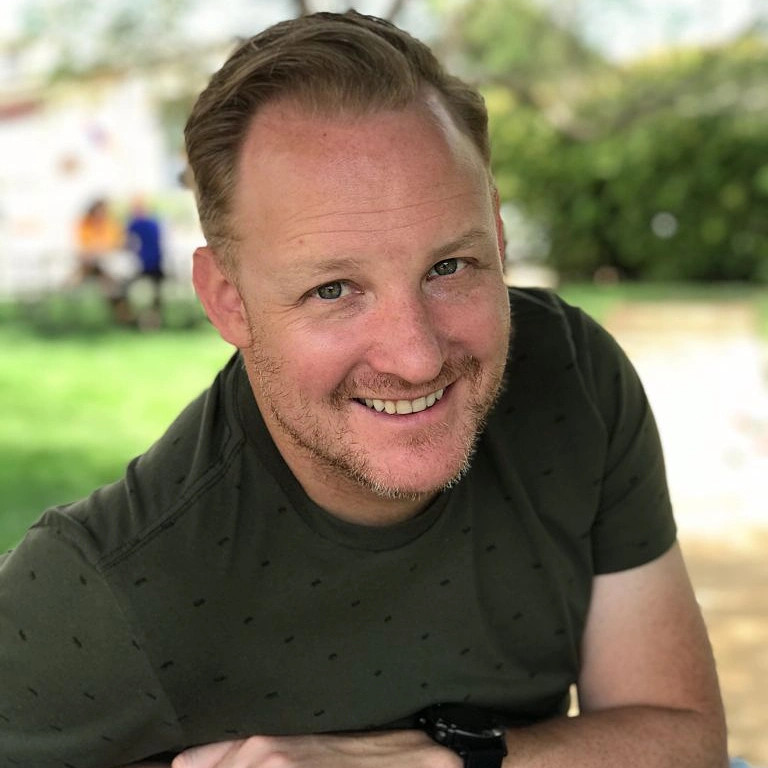 Written By: Matt Seymour
Matt Seymour is a dating industry expert with over a decade of experience coaching singles, reviewing dating apps, and analyzing trends within the industry. With a Masters of Science in Finance (MSF) degree from the University of Florida and extensive knowledge of the innerworkings of the online dating industry, Matt frequently serves in an advisory role to some of the largest dating apps on the market. In Matt's current role with Healthy Framework, he leads the interview team that regularly interviews key dating industry leaders, and leverages his financial knowledge and dating app experience to review and share what singles need to know to get the most out of dating online.