Tinder Pricing
Tinder is a fun swipe-style dating app that is regarded as one of the top dating apps around if you're looking for casual dating or hookups. If you're looking for something a little more serious, you might want to try a dating app for relationships. But if Tinder is what you're looking for, you're probably wondering just how much it costs. You may also be wondering what the difference is between Tinder Gold vs. Tinder Plus.
Well, we're here to help you with that. Read on to get the latest pricing breakdown and membership features that you can expect from Tinder. We'll give you the details on pricing, features auto-renewal, how to pay for your subscription, and all about the Tinder Free Trial account too.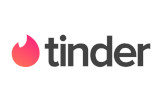 Tinder Membership Pricing
| Plan | Length | Monthly Cost | Total Cost |
| --- | --- | --- | --- |
| Platinum | 1 month | $26.99 | $26.99 |
| Platinum | 6 month | $13.50 | $81.00 |
| Platinum | 12 month | $9.00 | $108.00 |
| Gold | 1 month | $22.49 | $22.49 |
| Gold | 6 months | $11.25 | $67.50 |
| Gold | 12 months | $7.50 | $90.00 |
| Plus | 1 month | $13.49 | $13.49 |
| Plus | 6 month | $6.75 | $40.50 |
| Plus | 12 month | $4.50 | $54.00 |
Tinder Alternatives to Try Now
---
Tinder Gold vs. Tinder Plus
As you can see, a Tinder Gold membership is a bit more expensive than a Tinder Plus membership. And while both memberships upgrade your Tinder dating experience, there are differences between the two plans. Here's a list of the features you get with Tinder Gold and with Tinder Plus side-by-side.
Tinder Plus Features
Unlimited Right Swipes (Likes)
One Free Tinder Boost Monthly
Control Your Profile

Don't Show Your Age
Don't Show Your Distance

Option to Show Profile Only to People Who Liked You
Passport Your Location to Anywhere
Five Extra Super Likes Per Day
Rewind (Undo) Your Last Swipe
See Recently Active People First
Hide Ads
Tinder Gold Features
Unlimited Right Swipes (Likes)
One Free Tinder Boost Monthly
Control Your Profile

Don't Show Your Age
Don't Show Your Distance

Option to Show Profile Only to People Who Liked You
Passport Your Location to Anywhere
Five Extra Super Likes Per Day
Rewind (Undo) Your Last Swipe
See Recently Active People First
Hide Ads
Match With People Instantly
Full Access to Top Picks and Likes You
Tinder Boosts – Cost and Features
One other option you have to pay for with Tinder is the boost feature. You get one of these every month with Tinder Gold and Tinder Plus. However, if you want more or you want to purchase them a la carte, you can. The boost basically moves your account to the top of the queue on everyone's app for 30 minutes. Obviously, this is something best used during primetime to try and get more likes.
1 Boost is $5.99
5 Boosts are $5.00 each for a total cost of $25.00 and a 17% savings
10 Boosts are $4.00 each for a total cost of $40.00 and a 33% savings
If you want to buy one boost, you might as well get a Tinder Plus membership for a month because that comes with one boost and also all of the other features for a few dollars cheaper.
Tinder Payment Options
Since Tinder is a completely mobile-based app community, the only payment methods that they used to offer were through iTunes or Google Play. However, recently, the company added Tinder Online which comes with the ability to pay with a credit card (VISA, MasterCard, and American Express).
iTunes
Google Play
Direct Credit Card Payment (Android Only)
Credit Card (Tinder Online)
Do Tinder Memberships Auto Renew?
Once you've signed up for a paid membership with an iTunes payment, Tinder will renew at the end of your membership term for the same amount and length as your current subscription. At any time during a subscription, you can change your renewal subscription terms – so don't feel like you're locked in.
A Breakdown of Tinder Costs and Membership Prices
Tinder a swipe-style dating app that has a great member community to choose from. They offer several membership levels, including a free trial account and some feature-packed paid member subscriptions. We'll discuss more about the Tinder Free Trial account below – but do know that the paid subscriptions offer exclusive features to help make your search for love easier.
Tinder Gold and Plus memberships are packed full of extra features that make the purchase a good value, depending on how old you are, of course. Tinder Gold memberships have all of the same features as the Tinder Plus memberships, but they have a few additional highlights for the extra price tag.
The Tinder Free Trial
The Tinder Free Trial account is a fun sneak peek into the mobile dating app where singles are finding their love matches everyday. The Tinder dating app is different when compared to other dating communities because Tinder allows free trial members to send messages to any member.
Try out the mobile app and its unique "swipe" way of viewing profiles – scrolling is quick and fun when you view your matches one by one. The free trial lets you try out all of the swiping, liking, and searching features of the app.
Is Tinder Worth the Cost?
While Tinder's free trial account is really great and lets you view all of the singles, you're going to want a paid account if you want access to all of the self-promoting features that will make you stand out among this huge crowd of attractive singles.
The mobile app only takes a few seconds to download and minimal information is needed to sign up for an account. We recommend you start with the free trial account, but know that you will probably be ready to upgrade to a paid account.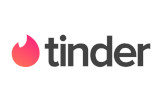 ---
Tinder Cost FAQ
Is Tinder useless without paying?
You can actually accomplish a decent amount on Tinder without paying for any of the premium add-ons. However, with a lot of other users ponying up the cash to get a leg up on the competition (you), you are going to be at a disadvantage if you're not upgraded to a premium account.
Can I pay for Tinder with a credit card?
For iOS – Technically yes, but in a round about way. Currently, the only way to pay for Tinder on iOS is through the app store. What you can do is set up a credit card on your Apple account and the charge will go to that card. There is no direct way to put in a credit card number to pay on the Tinder app, though.
For Android – Yes, you do have the option to put in credit cards for a direct payment outside of the standard set up you have on there.
Additionally, Tinder recently added Tinder Online which is a desktop version of the app that does allow you to pay with a VISA, MasterCard, or American Express (in some countries).
Why do I have to pay to see who likes me on Tinder?
Tinder is a business and needs to make money to keep the lights on and pay for things like customer service, servers, etc. Paying to see who likes you is one of the premium add-ons Tinder offers to help the company make money.
Does Tinder accept cryptocurrency?
No, Tinder does not accept cryptocurrency. The only ways to pay for a membership are through iTunes, Google Play, or credit card. If those platforms allow you to link crypto to your account, then you can technically pay that way, but it is not currently available directly through the platform.
How does Tinder show up on my credit card statement?
If you make your purchase through the iOS store, Tinder only shows up as a standard iTunes purchase without any descriptors. If you purchase Tinder through Google Play, it will show up as GOOGLE*TINDER. And if you purchase directly through your credit card online, it will also show up as a purchase from either Tinder or Match Group (or one of the company's subsidiaries). In other words, your best bet to keep things on the downlow is to use iOS or link payment methods through something like PayPal (not available direct to Tinder but through one of these other options).
---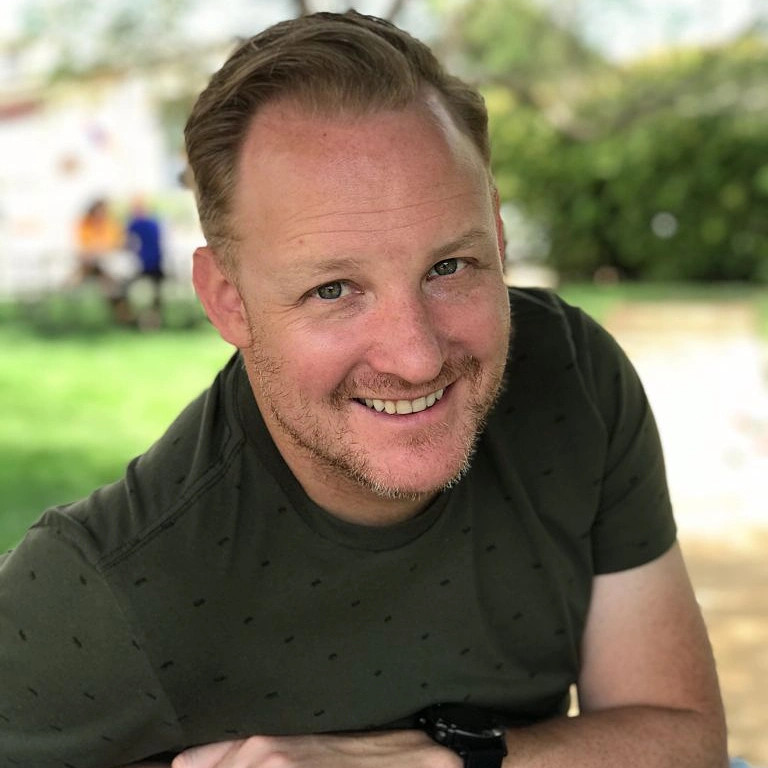 Written By: Matt Seymour
Matt Seymour is a dating industry expert with over a decade of experience coaching singles, reviewing dating apps, and analyzing trends within the industry. With a Masters of Science in Finance (MSF) degree from the University of Florida and extensive knowledge of the innerworkings of the online dating industry, Matt frequently serves in an advisory role to some of the largest dating apps on the market. In Matt's current role with Healthy Framework, he leads the interview team that regularly interviews key dating industry leaders, and leverages his financial knowledge and dating app experience to review and share what singles need to know to get the most out of dating online.