Speed Dating Toronto
Speed dating in Toronto is slightly different than in other places. Many of the gatherings are British style, meaning they're a bit more relaxed than American speed dating events. The approach tends to make the evenings more enjoyable for everyone.
Toronto speed dating organizers promote a relatively high success rate for singles of all ages. In fact, many events sell out because there's so much interest in them. So, if you're ready to give it a go, check out our epic guide to speed dating in Toronto to find the best event organizer. And don't forget to book early!
Contents of this page:
How To Find Speed Dating Events in Toronto
Speed dating is a great way to meet new people IRL. It's also an efficient way to date because you only have a few minutes to make a first impression. It's like swiping left or right, but it's not all about a picture (no fears of photoshopping!). And, since the events are organized by age group, you can easily find someone who shares your interests.
Search with Caution
Finding the best speed dating opportunities in Toronto isn't as simple as doing a Google search. That's because the same event might appear under different names on several other websites, like Eventbrite, allevents, and dorelish.com. In fact, dorelish.com is almost a carbon copy of SpeedToronto (one of the top four providers).
So, unless you get a recommendation for a reputable one-off event, we recommend sticking to one of the top Toronto speed dating organizers. Going straight to the source ensures you're accessing accurate information. It also keeps you away from clickbait that sends you to sites disguised as speed dating (and could get you into trouble on a work computer!).
Top Toronto Speed Dating Organizers
While there are a few smaller promoters, the top four providers of speed dating in Toronto are:
25Dates.com
Flare Events
Single in the City
SpeedToronto
---
25Dates Toronto
The company with 20 years of experience in the dating industry knows how to create a buzz, as 25dates.com has the fewest events but the most sellouts. 25dates.com schedules one to three monthly get-togethers at the Duke of Cornwall in downtown Toronto.
If you're single and over 50, 25dates.com is your best bet with 40-55 and 50+-focused events. Other options include ages 25-35, 30-40, 35-45, and 39-49. You can meet up to 25 people in a night with an average 76% match rate.
25dates.com sticks to three-minute mini-dates, and pricing ranges from $49.99 to $59.99.
---
Flare Events Toronto
We give Flare Events points for creativity, as it hosts rooftop speed dating and events at the Backroom Comedy Club. Who couldn't use a few laughs after the stress of going on 10 or 15 dates in one night, right?
Flare is expanding throughout Canada and is already in Ottawa and Vancouver. In addition to the unique venues, it's the one speed dating organizer that shakes things up with an unusual ice-breaking activity, so you get to know your fellow singles before the main event.
Tickets are $45 for original speed dating and $70 for reservations with the comedy show. Unlike 25dates.com, which brings the over-50 singles into the fold, Flare skews a bit younger. Events cater to ages 27-36 and 34-43. But, like 25dates.com, quite a few of Flare's gatherings fill up quickly.
---
Single in the City Toronto
If you like a more personal touch, then Single in the City fits the bill. Laura, the founder of the matchmaking and date coaching service, posts her contact information and several tips, FAQs, etc.
Speed dating is $45 per person and organized to narrow the field beyond age. For example, some events include Burlington Professionals and Toronto South Asian Singles. There are also larger singles parties, like New Year's Eve, for 25 and up.
Age groups include 27-38, 30-45, 35-48, and 45-55, and you can plan on up to 15 mini-dates in a few hours.
Here are some facts, 90% of men and 80% of women report a positive experience, not to mention that 70% of men and 90% of women will get matches on one event. If you're new to the dating scene, speed dating is a great way to get you socializing.

Laura, Founder, Single in the City
---
SpeedToronto
The award for most events goes to SpeedToronto, which is also a matchmaking service like Single in the City. SpeedToronto has at least a few get-togethers on the calendar every week.
Like Flare, SpeedToronto focuses on younger singles with events for ages 24-38, 32-44, and 36-48. Things move at a slower pace with SpeedToronto at the helm. It's proud to be a UK-style organizer, allowing 6-7 minutes per date. SpeedToronto also awards standout participants with complimentary events or matchmaking sessions.
Tickets for SpeedToronto range from $41 to $47, with some early bird specials, and we've noticed that male positions sell out quickly.
---
A Few Other Toronto Speed Dating Options
While the bulk of Toronto's speed dating calendar is dominated by the "big four," there are a few other options. For example, DashingDate offers video speed dating, and Tantra Speed Date promotes events that are like "yoga for your love life."
You might also want to explore your dedicated dating app. Top dating sites are experimenting with in-person events, which could be less expensive, too.
How Often Are Events Held in Toronto?
Considering the schedules of all four Toronto speed dating providers, you're looking at at least 3-4 events every week. However, your specific opportunities depend on your age group and the number of open spots.
We've found that Toronto speed dating is pricier than in the US and UK, but it's also more popular. Approximately half of all events sell out, so lock in "a date" as early as possible.
What Should I Expect at Toronto Speed Dating?
If you've never been to a speed dating event, here's a quick rundown of how it works.
Speed dating events are organized by age group and typically occur at a bar or club.
Participants spend between 3 and 7 minutes chatting with a potential date before moving on to the next one.
At the end of the event, participants submit a list of people they would like to see again. If there is a mutual interest, the organizers will provide contact information to both parties the next day so they can set up a second date on their own.
With its British-style events and high success rates, there's no reason not to try it! Who knows? You might just meet someone special.
I went to a speed dating event maybe like 10 years ago, and it was okay. I didn't really get any matches, though. (It turned out well in the end – I later met my partner on a dating app!) The upside of it was that it got me more comfortable having those first-date kind of conversations/interactions. So, if you feel like you're rusty/inexperienced at dating, it might be worth it just for the experience.

"Formerly Single" Toronto Redditor
Toronto Speed Dating FAQ
How much do Toronto speed dating events cost?
Toronto speed dating events are comparatively expensive. Whereas you can attend speed dating in the US or UK for about $20/£20, Toronto speed dating starts at $40.
Are there speed dating events in Toronto designed for business professionals?
Yes. Single in the City is one of the best organizers for targeted speed dating events for professionals.
What makes Toronto speed dating different from other places?
Even though live speed dating in Toronto was on hold for a few years during the pandemic, it's back and bigger than ever. Events are UK-style, which is a bit more relaxed (no megaphone or whistle!), but everything else is pretty standard.
Regardless, singles are out there and ready to mingle, so tickets are a bit more expensive than in other countries. However, paying more pays off, as there are many more sellouts, too!
---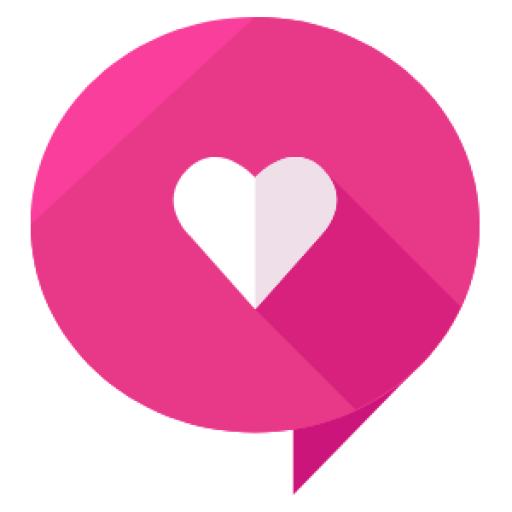 Written By: Healthy Framework Team
The Healthy Framework team has a combined 50+ years of experience in the online dating industry. Collectively, the team has reviewed over 300 dating apps and is known as one of the leaders in the relationship advice and information space. The team's work has been featured on Zoosk, Tinder, The Economist, People Magazine, Parade, Women's Health, Her Campus, Fox, and more.