Speed Dating NYC
Speed dating was all the rage in NYC until Tinder launched in 2012. Then, speed dating companies closed up shop, and singles moved to dating apps. Even though online dating's still hot in the Big Apple, speed dating is trending again, too. Since speed dating's just picking up again, you might not know how to find events – or if they're even worth it.
We have the answers to all your burning questions, including which companies to use and what to expect if you attend an event. Let's get started with how to find speed dating events in NYC.
Contents of this page:
How to Find Speed Dating Events in NYC
Because speed dating's so popular in NYC, it's easy to find events to attend. Googling "speed dating in NYC" will bring up dozens of choices. You can also check out Eventbrite or AllEvents.In to go over your options.
We don't recommend going in blind when buying tickets, though. Instead, check out events from the top providers in the city.
On Speed Dating NYC – Best for Finding Your Type
While most speed dating events are only restricted by age, On Speed Dating is all about letting you meet singles that are your type. It has more than 100 themed speed dating events, ranging from "Hot for Teacher" to "Date a NY Fireman." The company actively recruits people to fill its roster, and it has some of the highest-quality singles on the speed dating market.
On Speed Dating usually hosts at least two speed dating events a week, and you can expect to have 10-25 mini-dates if you attend. The dates are limited to three minutes, and we actually like that since you're less likely to get exhausted.
On Speed Dating has a 4.5-star rating on Yelp and has appeared in numerous publications. Howard Stern even covered one of the events. If you want to give one a try, visit On Speed Dating's website to reserve a spot.
Key Takeaways:
Over 100 fun themes
10-25 dates per event
Three minutes with each date
Actively recruits participants, ensuring the highest quality of singles
Two or more events a week
4.5 stars on Yelp
---
NY Minute Dating – Best for Keeping it Professional
If you want to mingle with busy professionals, NY Minute Dating is calling. While it's open to all singles, the clientele is mainly part of the professional crowd, giving this company a well-earned elite status.
NY Minute Dating also stands out for the sheer number of options each week. While other companies put a couple of events on the books, NY Minute Dating hosts up to ten a week. Some of the events are based on age, but it also has events for singles with advanced degrees, as well as cougar and cub dating, interracial dating, and more.
NY Minute Dating has been around since 2007 and has a 4.3-star rating on Google. If you'd like to attend an event, browse your options and book a spot on NY Minute Dating's website.
Key Takeaways:
Hosts up to ten speed dating events a week
Events based on age and specific interests
Around ten dates per event
Five minutes per date
In-person and virtual events
Most events are geared toward professionals
4.3-star rating on Google
---
Weekend Dating NYC – Best at Organization
Speed dating events have earned the reputation of not being very organized. Some stragglers come in after the start time, so people are left waiting. Fortunately, Weekend Dating is a bit different. Jay, the owner, has organization down to a science, and his events start on time.
Oh, and here's something else that's cool. Weekend Dating's events are set by age, and Jay does an age check when you enter. Trying to pretend to be 30 when you're 40? You won't get past Jay's watchful eye.
Weekend Dating has two or more events a week, and they're a hit around the city. It's earned a 4.8-star rating on Google, and the rave reviews keep coming in. iI you want to participate in one of the events, grab a ticket on Weekend Dating's website.
Key Takeaways:
Most well-organized speed dating company in the city
80 couples who met here went on to get married
Virtual and in-person speed dating
7-15 dates per event
4-5 minutes per date
Proof of age required
Provides mutual and one-way matches
4.8-star rating on Google
How Often Will There Be Events?
Speed dating is a hot commodity in NYC, and there are several events a week. Fridays and Saturdays are pretty much a given, and there are also some other days sprinkled in. Wednesdays and Sundays seem to be the most popular additional days, although some weeks are packed to the brim with events each day.
Unfortunately, though, these events often end up in one of two categories – sold out or canceled. On the other hand, dating apps never run out of spots and are always open for business. Check out our dating app free trials if you want to start meeting people right now.
What is NYC Speed Dating Like?
NYC dances to the beat of its own drum, even when speed dating. Even if you've attended events elsewhere, you might find they're different in the Big Apple. Get the scoop on what to expect if you attend one of these speed dating events.
It Can Get Pricey
New speed dating companies are popping up in New York City, offering a more elite experience. But let's just say that comes at a price. We've heard of people paying over $200 for one round of speed dating. Compare that to a few bucks a month for a dating app, and it's easy to see why online dating comes out on top.
NYC Speed Dating is Surprisingly Not Diverse
NYC might be a melting pot, but that hasn't trickled through to the speed dating scene. Unfortunately, it's a pretty White atmosphere except when special events, such as Latin lovers' night, are held.
Professionals Tend to Fill the Seats
NY Minute Dating has a reputation for attracting professionals, but we've noticed that most events have people in business attire. A lot of folks head straight from the office to speed dating.
If you're a professional but not into speed dating, check out EliteSingles. Learn more about this dating app by reading our EliteSingles review.
The Bottom Line: Is Speed Dating Effective in NYC?
Some people have managed to meet their special someone through speed dating, so we aren't going to count it out entirely. However, that's the exception to the rule. Far too many people don't connect with anyone and those who do usually report that the spark fades once the event is over.
If you want to increase your odds of finding a partner, check out the best dating apps of 2023. Then, you can find compatible matches without leaving home.
---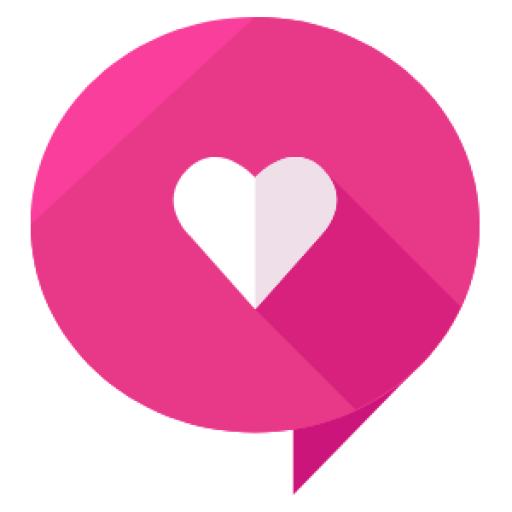 Written By: Healthy Framework Team
The Healthy Framework team has a combined 50+ years of experience in the online dating industry. Collectively, the team has reviewed over 300 dating apps and is known as one of the leaders in the relationship advice and information space. The team's work has been featured on Zoosk, Tinder, The Economist, People Magazine, Parade, Women's Health, Her Campus, Fox, and more.