Speed Dating Houston
Houston has a pretty active dating scene for young singles, but it gets harder and harder to connect once you hit your late 20s. Your options start dwindling, and you have to look for new ways to connect. Speed dating is one such option, but how does it work here?
We have all the details you need, from the top events to the time-wasters. Plus, we give some info into what these events are actually alike, down to who attends. Let's get started so you can decide if you should swipe left or right on speed dating in Houston.
Contents of this page:
How to Find Speed Dating Events in Houston
We have to be honest– speed dating events are pretty hit-and-miss in Houston. You need to be careful when booking one since going with the wrong company can lead to a horrible evening. We'll give you some tips so you can find an event worth your time and money – while avoiding dating disasters.
What to Avoid – MyCheekyDate Houston and Its Sister Companies
Google and Eventbrite are full of speed dating events, but MyCheekyDate runs almost all of them. Now, you might look through the events and think, "I only see MyCheekyDate mentioned every other event or so." However, this company also runs SpeedTexas Dating, SpeedHouston Dating, and Relish, among others.
MyCheekyDate has been featured on Bravo, so it's easy to get enticed when you see such a big name in Houston. But while it's great in some cities, it's a dud in a major way here.
Some of our problems with MyCheekyDate in Houston include the following:
Poor organization
Bad location choices
Overcrowded, so the mini-dates aren't private
Overbooked at times
Complaints of rude customer service
Best Options for Houston Speed Dating
Now that you know what to avoid, it's time to look at the city's top events. Check out our favorite virtual and in-person options.
League Live Houston – Best for Virtual Speed Dating
Have you heard of The League dating app? It's the most elite of all dating sites, and you even have to get approved before your profile goes live. If this is the first you're hearing about it, check out our take on The League.
So, The League only operates in select cities, and Houston's on the list. And that's really important when it comes to speed dating.
See, the app hosts its version of speed dating (League Live) every Sunday at 8 p.m. If you sign up, it'll review your stats and preferences and find three singles you're likely to connect with romantically. Then, you'll video chat with each one for two to three minutes.
And if you feel a spark? Well, you can continue getting to know each other or move things into the real world.
Now, you'll go on a waiting list after applying and get approved if you meet the app's high standards. Because of that, it's a good idea to sign up soon so you'll be able to go speed dating in the near future. Head to The League's website to input your phone number and get a link for the app.
---
VME Matchmaking – Best for In-Person Speed Dating
Even though it doesn't offer traditional speed dating, VME Matchmaking is our company of choice for in-person events. Instead of meeting random people, a professional matchmaker will scout and screen potential candidates based on your specifications.
And here's where it gets fun…
About six weeks later, the matchmaker will line up five to ten dates for you. You'll meet each person individually, spending around 15 minutes on each date. And don't worry if you're not a dating pro. The matchmaker will coach you beforehand and provide guidance during the event.
With a 5-star rating on Google, this version of speed dating is a hit, but it comes at a price. The service costs thousands of dollars, and it's possible you won't walk away with a true match. After all, you never know if there'll be chemistry, no matter how skilled a matchmaker is.
Instead of spending that much money on a matchmaker, we recommend using a dating app. As you can see on our updated list of online dating site costs, dating apps generally cost between $10-$60 a month.
And it's not just about price. See, online dating apps provide access to thousands of singles instead of limiting you to five or ten dates. You'll have a better chance of finding love – and you'll also have more money in the bank.
If you have thousands of dollars sitting around, visit VME Matchmaking's website to learn more.
How Often Will There Be Speed Dating Events in Houston?
You can easily find speed dating events several times a week in Houston, especially on the weekends. Unfortunately, though, most of them aren't worth your time.
There's usually one good event a week, and only for certain demographics. That can leave you out in the cold, but speed dating is just one of your options for finding a partner.
We evaluated Houston's single scene and came up with a list of choices that don't include speed dating. Read our guide to meeting singles in Houston. You'll walk away with lots of valuable info you can use to master the dating scene.
What is Houston Speed Dating Like?
We've talked a little bit about speed dating in Houston, but what are the events like? Get some insight so you'll be ready for whatever comes your way.
It's Cheap – Speed dating isn't as big in Houston as in some cities, and the organizers realize they need to offer deals to get people to come. You can find specials on Groupon if you want to get money off the original price. Plus, a lot of organizers keep standard ticket prices low.
It's Random – You know how you set your preferences when using a dating app? That helps you avoid people who you aren't interested in, and it's a huge time saver. Unfortunately, the Houston speed dating scene hasn't caught on to this method. Instead, events have a random mix of people, and there's a good chance you won't find your type among the crowd.
Ages are All Over the Place –These events tend to attract an older crowd regardless of the pre-set age range. Let's just say Houston speed dating probably isn't for you if you're in your 20s or 30s unless you use The League.
Men are in Short Supply – More men than women participate in speed dating events in most cities, but not in Houston. It's hard for companies to drum up interest among the guys. Companies do everything they can to get men to show up, including letting them in for free.
The Bottom Line: Is Houston Speed Dating Worth It?
Honestly, no. Unless you participate in League Live or shell out thousands of dollars for professional matchmaking, speed dating's pretty much dead in Houston. Fortunately, online dating is alive and well in Houston and the rest of Texas.
We reviewed all the data to determine the top dating apps for single guys and gals in Space City. Check out our list of the best dating sites in Houston if you'd like to meet your match.
---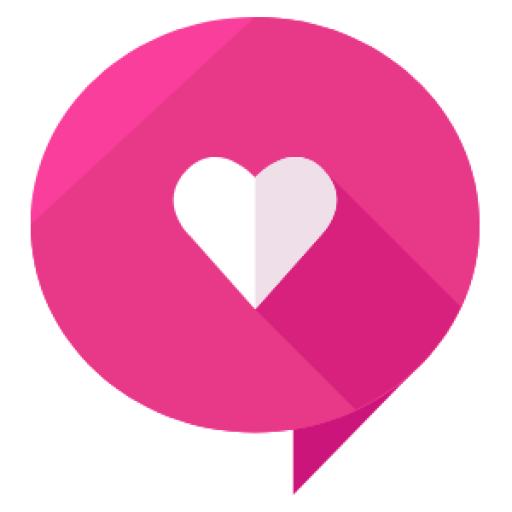 Written By: Healthy Framework Team
The Healthy Framework team has a combined 50+ years of experience in the online dating industry. Collectively, the team has reviewed over 300 dating apps and is known as one of the leaders in the relationship advice and information space. The team's work has been featured on Zoosk, Tinder, The Economist, People Magazine, Parade, Women's Health, Her Campus, Fox, and more.