Sadly, it's Mount Rushmore, not Mount Crushmore. Okay, that was cheesy. The point we're trying to not so eloquently make is that dating in South Dakota isn't always the easiest thing. You'd imagine in a state with such beauty, history, and natural elegance that it would be filled with eligible bachelors and bachelorettes—and it is!
The problem isn't the quality of the singles in the state, it's where to find them! In a state like South Dakota that is quite rural (only 11.8 people per square mile), you need all the help you can get to make meaningful connections, so you don't feel like you have to settle for someone just based on proximity.
This is where South Dakota dating apps shine. These apps help you to make real connections with people close by, a few towns over, the other side of the state, or even the other side of the country! To help you get started, here are our picks for the four best South Dakota dating apps ranked and reviewed by our team of experts.
Zoosk South Dakota


When it comes to rural states like South Dakota (64 of the 66 counties are either rural or frontier, which means less than 6 people per square mile), we always want to push dating app options that come with, well, a lot of options. The reason for this is that dating apps can't force more people to move to the state. But the real best South Dakota dating apps can provide the most options with respect to the state's population.
That's a really long-winded way of saying that Zoosk, a dating app with over 35 million users, is a phenomenal pick for singles in South Dakota. Not only do you have access to one of the largest databases of active singles in the state, but you can also set your search parameters by distance based on how far you're open to traveling to find someone.
Zoosk also works great for serious dating and people who want to keep it casual. The only real drawback you might run into is getting overwhelmed with options if you set your distance filters too far.
And lastly, Zoosk costs around $10 a month, making it one of the most affordable options out there for SD singles.
If you want the best South Dakota dating app that's effective, affordable, and actually helps makes connections (and you want to try it for free), use the link below to get started with Zoosk now.
Higher Bond South Dakota

Religion and faith are important to South Dakota residents and singles. According to recent research from South Dakota State University, nearly 72% of people say religion is important or somewhat important in their life. And with 79% of the population identifying as Christian, there is a large number of Christian singles looking for love.
This is where we like Higher Bond. Higher Bond is a faith-based dating app designed for Christian singles who live in South Dakota and across the United States. You'll enjoy seeing manual account (and photo) approvals, faith-based matchmaking, faith-focused profile fields, and an innovative matchmaking process that complements your life without taking it over.
If you'd like to check out Higher Bond, they're currently running a free three-month promotion that requires absolutely no commitment.
eharmony South Dakota
What tends to happen in states that are overly religious is that the general culture is one of more committed dating. Whether you're Christian, religious, or not, eharmony is a dating app that is built solely for people looking for a committed and lasting relationship. Seriously, if you want something casual or aren't sure what you want, this is not the SD dating app for you.
The big perks of eharmony are an in-depth matchmaking process (that does a lot of the work for you), robust profiles that really tell a great story about your matches, and a 20+ year track record of success in the industry just waiting to work for you too.
And to be clear, while there are a lot of Christian singles on the app and it was started by an evangelical Christian over two decades ago, eharmony is open to people of all faiths and all walks of life.
Catholic Match South Dakota

Of the large Christian population in South Dakota, nearly 1 in 4 identify as being Catholic (22%). For that, we think Catholic Match makes a lot of sense as an option for singles in South Dakota. First, if you're not Catholic or your Catholic faith is not important to you, this isn't the dating app for you. You'd be better off on Zoosk or eharmony.
But if you attend Mass and care about the tenets of the Catholic faith, Catholic Match is ideal for you. The site has a lot of faith-based features and is the only Catholic dating app we know of that really digs into where you stand on potentially divided issues of the faith that could have an impact on a relationship.
If you're Catholic in South Dakota, give this one a try.
The Reasons Our Experts Made These Choices
Hopefully, our quick reviews of the pros and cons of each of these South Dakota dating apps gives you some good insight into why we chose these options. What we wanted to also do, though, is share a few overarching reasons we made these selections. Here are a few reasons we love these options for South Dakota singles.
Quantity and Quality
In highly populous states, we never have to worry about quantity; it's always quality over quantity. In states like South Dakota where we have under a million people, we look for a balance of quality and quantity. We'll never recommend a South Dakota dating site just because it has a lot of people, but we do take the size of sites into account when making recommendations.
The only option we recommended that temporarily goes against this is Higher Bond as it just launched in 2022. However, the team is actively growing the app quickly and we think the quality far makes up for the current smaller membership size.
Diverse Options that Fit the Makeup of South Dakota
We do our best to offer dating app options that will serve everyone in the state of South Dakota based on the data and information we have of the population. Certainly, not every app will be right for everyone, but there is at least one option that should be good for each of you. For example, if you're part of the nearly 80% who are Christian, eharmony, Zoosk, Catholic Match, or Higher Bond will work for you. If you're not, though, that's okay! Zoosk and eharmony might be the right fit for you.
Safety, Safety, Safety
It's so important, we said it three times! All of the South Dakota dating apps and sites on this list are intentionally pulled from our list of the safest dating apps.  And let us restate, this is intentional. Not only do you need to be safe when dating online but you need to feel safe too. Otherwise, how are you ever going to allow yourself to open up and meet new people? The answer is you wouldn't, and that's why we take this so seriously when selecting our top SD dating app options.
Sioux Falls Wins Most Interest in Online Dating in SD
We've talked about the ruralness of South Dakota quite a bit and how it plays into the whole online dating world. What we wanted to do for a little more clarity is to look at where online dating is most popular in the state. Keep in mind that just because your city isn't on this list (spoiler, most SD cities aren't) doesn't mean there aren't people actively dating online there. It just means that the numbers are lower based on the Google analytics and search data sensors we used.
Let's look at the results.
The metropolitan area of Sioux Falls and the surrounding suburbs holds the title for the area in the state with the most interest in online dating apps and online dating topics. Our team uncovered these findings by digging in to Google Trends data and looking at search volume activity over the past 12 months and past 5 years for all the major cities and metros in the state. Sioux Falls took the victory by a commanding margin.
---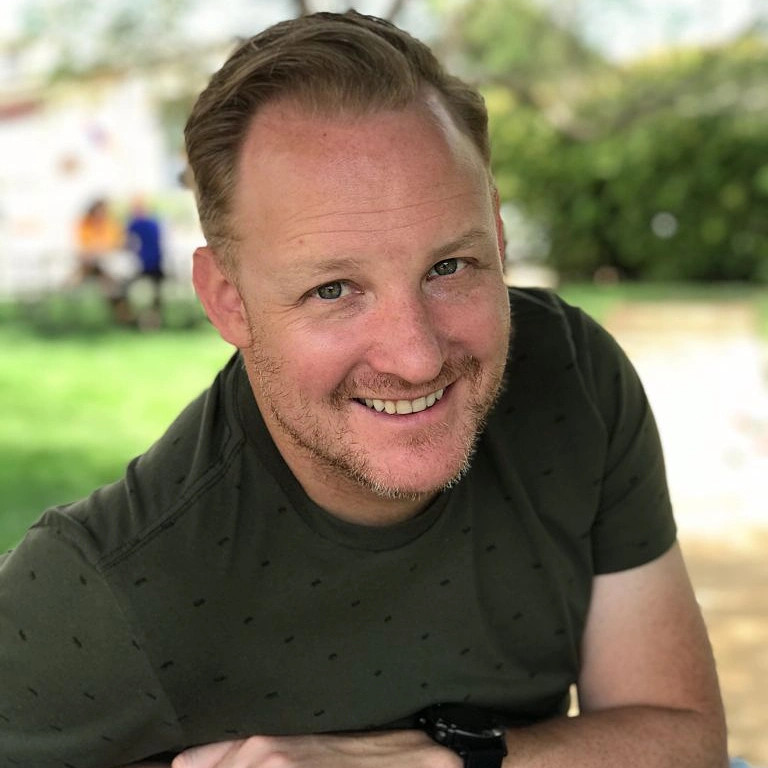 Written By: Matt Seymour
Matt Seymour is a dating industry expert with over a decade of experience coaching singles, reviewing dating apps, and analyzing trends within the industry. With a Masters of Science in Finance (MSF) degree from the University of Florida and extensive knowledge of the innerworkings of the online dating industry, Matt frequently serves in an advisory role to some of the largest dating apps on the market. In Matt's current role with Healthy Framework, he leads the interview team that regularly interviews key dating industry leaders, and leverages his financial knowledge and dating app experience to review and share what singles need to know to get the most out of dating online.