Charleston, Myrtle Beach, Columbia, Greenville…what do all these cities have in common? They're all better than anywhere in North Carolina! Ahh, we're just kidding. But in all seriousness, if you're from any of these cities or anywhere else in SC, chances are you're here looking for a little help getting into online dating.
And guess what? That is exactly what we' have for you here're here to do. How? Glad you asked. Our team has compiled (and regularly updates) a list of the best dating sites in South Carolina for singles of all ages. Additionally, we've included some dating tips, resources for singles, data on the single population in the state, and some links to free trials at the top dating apps.
So, if you're ready to find the best dating app options for South Carolina singles just like you, let's go for it.
Featured Dating App Pick for South Carolina
South Carolina falls in the heart of the south and is wildly known for its southern charm and great people (there's even a Bravo TV show set in South Carolina called Southern Charm). Couple that with the fact that much of the state population is marriage-minded and interested in a real relationship, and you quickly have a need for a dating app dedicated to committed relationships. For our friends in South Carolina, that means eHarmony.
Filled with singles from all over the Palmetto State, eHarmony has been serving singles in your area for over 20 years with millions of happy couples. The matchmaking is heavily site-driven, meaning you input your data and then sit back while they curate quality matches for you. For people who want help and don't want to have to spend hours digging through profiles, this is a welcomed sign.
What this does mean is that you won't be able to get instant gratification from eHarmony like you might with some other, more surface-level dating app options. Sign up takes a while, the curation process takes a while, and even the communication process can take a bit longer. But, all that said, the results speak for themselves, and it might be time to trust in a proven process that's a little different than what you're used to.
A Dating Site Option for Faithful Singles in SC

Clocking in as the 5th most religious state in the nation with over 78% of the population identifying as Christian, it's probably safe to say that South Carolina is a religious state. This is why Christian Mingle its number two on our list today. Available on iOS and Android, the Christian Mingle app boasts 15 million members who are all looking for Christ-centered relationships. Founded all the way back in 2001, this app has been a staple on the scene for religious dating for nearly two decades.
The one complaint we do see from time to time is that Christian Mingle better suits the more casual of Christians. There aren't a lot of features that dig deep into the important tenets of your faith like a site like Higher Bond does. Still, though, it's hard to argue with an option that has millions of Christian singles at all varying levels of faith.
For our friends in South Carolina looking for a faith-based relationship, this is worth taking a look at.
Best SC Dating App for Creative Types

Anytime a dating app has over 10 million downloads, we take notice. And anytime they do that and keep great reviews, we take even more notice. One such app that services the South Carolina market is Hinge. Hinge operates similarly to other dating apps with one main difference—the profiles. No two profiles are going to be set up the same. You get to select what prompts you answer, where your pictures go, and even if you want to add video and audio.
And when it comes to showing interest in someone, you don't have to like their entire profile—you can like segments or pieces of it to let them know why you're interested. To us, this seems like a set up that better supports creative types like artists, free thinkers, and people who look through life through a less-regimented lens.
Of course, that also means if you're someone who likes things to be the way that you're used to, the creative take of Hinge could be a significant con for you. It all depends on how you like to operate and if you prefer easy to find information or a more emotional and artistic experience.
The South Carolina Dating App with the Most Members
Zoosk is a dating app with over 30 million members…that's almost 6 times the size of the entire population of South Carolina! Want some more fun numbers from our Zoosk review? 10 billion profile views since 2018…over half a million average daily users…3 million or more messages sent on average every day.
Yea, Zoosk is not only filled with singles, it's filled with active singles and a lot of them live in South Carolina. And while the app is great for singles of all ages, we typically recommend it more for people in their 20s and 30s or in college. And since there are 61 colleges in the state and over a quarter of the population falls in this age bracket, you can see why we chose to recommend Zoosk.
Not in this age bracket? Yes, Zoosk will still work for you. However, there are probably better fits for your needs than Zoosk (though, that shouldn't deter you from at least signing up and seeing who is available in your area).
Additional Resources for South Carolina Singles
Why These are Great South Carolina Dating Apps
We've told you why we think eHarmony is the best option for South Carolina dating, but we also wanted to tell you why we chose the other options. Recommending a dating app or site to someone is a pretty intimate thing, as this is somewhere you're going to open up, be vulnerable, and potentially meet someone special. For that reason, we don't take it lightly.
Here are the four biggest reasons we chose these options.
1. South Carolina is a pretty religious state.
According to a recent study, South Carolina is the 5th most religious state in the country with over 69% of the people saying religion is very important in their lives. For this reason, any list of the top South Carolina dating apps should have some faith-focused options. As you can see, we've included a few options with Higher Bond and Christian Mingle. If you're not religious, these options won't work for you, but for the two-thirds of the state that are—these will be awesome options.
2. Safety and security are important to South Carolina residents.
A quick Google search will reveal a handful of studies that say South Carolina is either one of the least safe states in the country or pretty close to the bottom. Now, we don't share that to rain on the beauty of the state, but just to say that when picking out a South Carolina dating app, safety needs to be a priority. What's great is that the dating app options we've recommended prioritize security, put user safety first, and proactively work to stay ahead of the threats.
3. Quality members!
One of the most important things we check when ranking dating apps (especially in a geographically defined area like SC) is ensure there are singles from the area! If there weren't any singles from the state, the app is worthless. Additionally, since South Carolina is a smaller state, we wanted to check on the quality and number of members in the surrounding states of North Carolina and Georgia. That way, if you live on the border and are open to dating someone in a neighboring state, you've got that option.
4. Affordable pricing for premium memberships.
In order to get the most out of any dating app, you will eventually need to upgrade to a paid premium account. Anything that is 100% free in this industry is sadly going to be flawed. Just because you need to pay, though, doesn't mean setting money on fire is necessary. Our team only selects South Carolina dating apps that offer a ton of value for a fair and affordable price. They might not be the lowest price and certainly aren't going to be 100% free, but you can rest assured knowing you're getting quality and value for your investment.
What is the South Carolina singles scene like?
More women than men? Over half the women in South Carolina are unmarried? Yes, and yes! Learning as much as you can about the singles community in your state can really help you get a good view of what you're walking into.
Below, our research team breaks down a ton of really cool facts and figures about South Carolina singles. Additionally, we'll share some trends and anecdotal observations we've seen and heard about the scene in the area. As always, remember that individual results may vary.
The state is quite religious. – As we stated, South Carolina is the 5th most religious state in the country. Obviously, this is going to have a pretty major impact on the single's scene. For those who are not religious, this might mean fewer options. For those who are religious, it might mean more people (if they're within your denomination).
Late-night nightlife is a bit slower. – Often, singles in other states use a bustling nightlife scene to meet the people they're looking for. While some areas of the state have a decent nightlife, that's not the case everywhere. To be clear, we're not saying there isn't a nightlife in South Carolina, it's just that people tend to opt more for happy hours, beach bars, and day-drinking instead of late-night 2 am clubs.
Southern hospitality and gender roles are important. – We're not here to say one way or the other what's right or wrong, but we can tell you that many of the singles in South Carolina subscribe to traditional gender roles and "isms" with dating. For example, many women are going to expect guys to hold the door on a date or get their car door if they're driving. Failure to do this in many southern states is a certain doom sentence for your chances of seeing them again.
Expect some of the same frustrations. While we think everyone in South Carolina is amazing and super nice, our research and interviews show that single men and single women still deal with the same stereotypical struggles of dating you hear about all over the country. We're talking about things like "no one wants to settle down" or "people are flaky" etc.
People are attractive. There is just something about states that border the ocean with prominent beach towns—they always have a ton of attractive people. While this trend seems to extend statewide, it's pretty heavy in the beach areas (we're looking at you Charleston).
The average age is getting older. – According to recent census data, the average age in the state of South Carolina is about half a year older than it was. While this doesn't seem like a lot, it's actually a fairly sizeable shift with a lot of people leaving the 20-29 year old bracket and more entering the 30-39 year old bracket. Based on your age and what you're looking for, this could be a great thing or not so much for you dating options.
Here are some additional facts and figures about the South Carolina population and singles scene to give you a little more information about what you're diving into.
Total Population
Population in South Carolina by Gender
There are 142,355 more women in South Carolina than men.
52.0% female
47.6% male
Overall Singles by Gender
53% of women in South Carolina are single (Unmarried)
49% of men in South Carolina are single (Unmarried)
Population in South Carolina by Age
Median age = 40.2 years old (1.5 years older than the national average)
12.4% aged from 20-29 years old
12.9% aged from 30-39 years old
12.0% aged from 40-49 years old
12.7% aged from 50-59 years old
25.7% aged 60+ years old
% Households With Internet in SC
75.3% of households in South Carolina with internet access
SC Cities With the Most Interest in Dating Online
If you're from Charleston, Myrtle Beach, or Columbia—you're going to like what we're about to share. Our team took a look at internet search trends within the state over the past year. Why? We wanted to see which areas had the most interest in online dating and dating apps. In other words, what parts of South Carolina were hotspots for singles looking to let technology help them find love.
And as you might already have figured out, Charleston, Myrtle Beach, and Columbia took the top three spots. Does this mean if you live anywhere else in the Palmetto State you're out of luck? Not at all. The only purpose of this study was to find the overachievers and the hot spots. Here's the full results.
Charleston SC – (100)
Florence-Myrtle Beach SC – (68)
Columbia SC – (60)
Greenville-Spartanburg SC-Asheville NC-Anderson SC – (52)
Augusta GA – (29)
Savannah GA – (10)
Charlotte NC – (8)
Dating Tips for Singles in South Carolina
The last thing we want to do before you go about your way is give you some unsolicited advice.
Know what you want. – South Carolina is packed full of a diverse group of singles. You have beach lovers, city-slickers, young, old, college students, blue-collar folk…you've literally got it all. So, what this means is that you need to take a minute and determine what type of singles you're looking for. Whether you're dating at a bar or using the best South Carolina dating sites we've recommended, this information will help you have better success.
Be proactive but patient with the process. – While the fishing analogy for dating is a good one, it's not a perfect analogy. In fishing, you often drop your line in and then just sit and wait. While that could work with online dating in South Carolina, it's not the best course of action. Instead, you need to be proactive by filling out your profile completely, sending messages, sending flirts, and responding to interested singles. On top of that, be patient. Rome wasn't built in a day, and it might take a few for you to find love. Be okay with that, and you'll have a great experience!
Take advantage of South Carolina dating sites. – Yes, we are partial to using dating apps and sites in South Carolina to find love. But that's not just because that's our preference! We have seen first-hand the benefits that these pieces of technology can bring to the table. If you're serious about turbocharging your quest for love or to find someone to spend time with, online dating apps are the logical next step!
Be yourself. – Sometimes there are cities that have a strong culture and way of doing things. It can be tempting to try and mold yourself to that in order to find someone. However, that's not healthy and not the way to approach things. Be patient, be you, and be ready to find the right person. And in case you're wondering, we're not talking about any cities in particular here *cough* Charleston *cough*…sorry, we have a bit of a cold.
South Carolina Dating Apps FAQ
Is dating in South Carolina hard?
While we don't want to be negative, yes, dating in South Carolina can be challenging. If you live in the outskirts, you may have issues with the number of options in your area. If you live in some of the coastal cities, you may have issues with a large number of the single population not matching up with your culture (if you're not heavy into the southern charm/beach scene). Still, though, dating in SC is not impossible and you can have a lot of success, especially through the use of dating apps.
What's the best dating app for Charleston, South Carolina?
While we really like eHarmony for the state of South Carolina, Zoosk is our top pick for Charleston. This is because the city has a wider mix of single looking for different relationship goals (serious and casual dating) and Zoosk caters well to both needs.
---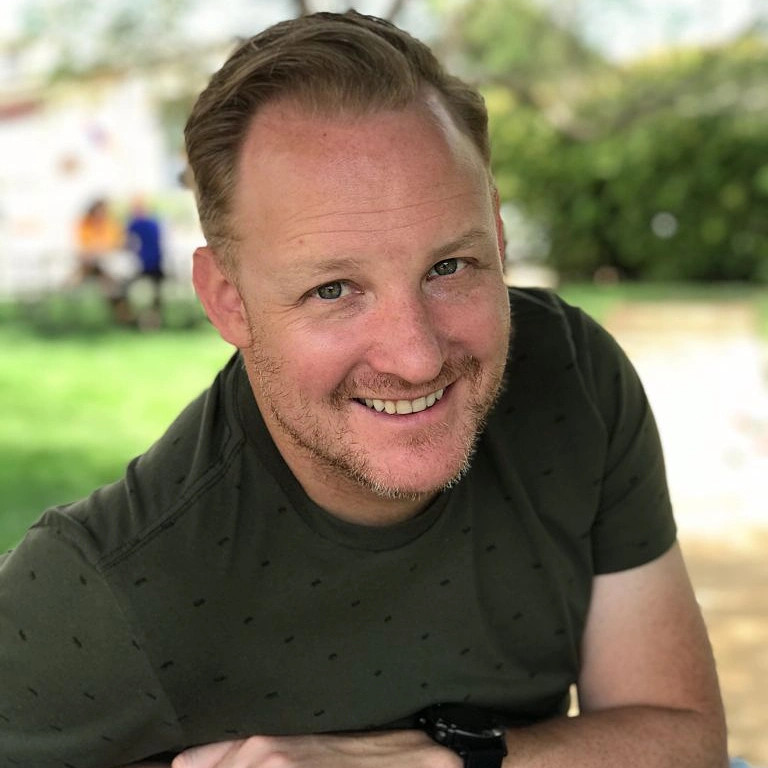 Written By: Matt Seymour
Matt Seymour is a dating industry expert with over a decade of experience coaching singles, reviewing dating apps, and analyzing trends within the industry. With a Masters of Science in Finance (MSF) degree from the University of Florida and extensive knowledge of the innerworkings of the online dating industry, Matt frequently serves in an advisory role to some of the largest dating apps on the market. In Matt's current role with Healthy Framework, he leads the interview team that regularly interviews key dating industry leaders, and leverages his financial knowledge and dating app experience to review and share what singles need to know to get the most out of dating online.