Silver Singles Pricing
When it comes to senior dating, SilverSingles is one of the industry leaders in the space. With a hard age limit of 50 and older, it's a private and welcoming space for people looking for friends, dating, or love in the later seasons of life.
As is the case with any quality dating site, though, you will need to pay for a premium membership upgrade to get access to all of the features. So, it begs the big question—how much does SilverSingles cost?
To answer that question, read on below for a thorough breakdown of the SilverSingles costs and a little about the features the site offers. Additionally, we'll talk about other things like auto-renewal, payment options, and whether the value is worth the prices.

SilverSingles Membership Price in the US
| Membership Type | Plan Nickname | Membership Length | Monthly |
| --- | --- | --- | --- |
| Premium | "Premium Intro" | 3 months | $57.80 |
| Premium | "Enjoy Love Plan" | 6 months | $23.62 |
| Premium | "Long-Term Value Plan" | 12 months | $18.70 |
---
SilverSingles Membership Price in Canada
For Canadian singles looking to try out SilverSingles, pricing will be just a little different. When you factor in the exchange rates, the Canadian prices are a bit lower, which is great for everyone in the ole' CA! Regarding membership types and term lengths, it's all identical even though what they call the plans is different. You get the same features and have the same options as the US market—just with Canadian singles!
| Membership Type | Plan Nickname | Membership Length | Monthly |
| --- | --- | --- | --- |
| Premium | "Premium Light" | 3 months | $49.95 CAD |
| Premium | "Premium Classic" | 6 months | $29.95 CAD |
| Premium | "Premium Comfort" | 12 months | $27.95 CAD |
---
SilverSingles Membership Price in Australia
Maybe you're one of the more than 7 million seniors that call Australia home? If so we have great news! The AU version of SilverSingles offers all the same features but at considerably lower price that users in the US and Canada are paying. Check out the pricing breakdown below to see why this is an absolute no brainer for affordable online senior dating in Australia:
| Membership Type | Plan Nickname | Membership Length | Monthly |
| --- | --- | --- | --- |
| Premium | "Premium Light" | 3 months | $34.95 AUD |
| Premium | "Premium Classic" | 6 months | $19.95 AUD |
| Premium | "Premium Comfort" | 12 months | $14.95 AUD |
---
Table of Contents:
---
5 Things to Know About SilverSingles Pricing
Before we get really into detail on the pricing and payment options at SilverSingles, we wanted to share five of the most important things you should know before considering upgrading to a premium membership. We'll cover all of this in more detail throughout the guide, but consider this a helpful bottom line upfront look.
Memberships are billed as a one-time lump sum payment. In other words, you'll pay for the entire membership on day one.
The longer the membership term you select, the bigger the monthly savings.
Every SilverSingles premium membership comes with 100% of the available features. There are no additional addons to worry about having to pay for down the line.
Memberships are available in 3 month, 6 month, and 12 month increments.
SilverSingles often runs sales and promotions that you'll only see if you have an active free trial membership that you can claim through the links on this page.
SilverSingles Payment Options
When it comes to paying for your SilverSingles membership, you have several options. These options include most major credit cards and PayPal.
Here is a complete list of the SilverSingles payment options:
VISA

Mastercard

American Express

Diner's Club

PayPal
A Breakdown of SilverSingles Costs and Membership Prices
Let's talk a bit more about the membership options at SilverSingles and how the pricing works.
Plan Options
All three of the SilverSingles membership plans come with the exact same features. There are no additional premium add-ons, upsells, or additional charges to be expected outside of the membership fee. This should make it easier when selecting the plan that is right for you.
Membership Term Length Options
So, if all the plans are the same, why are there three SilverSingles premium plans? The reason is that you have different term lengths you can select. The shortest membership is three months and the longest membership is 12 months (1 year). To restate that, the only decision you need to make when buying a membership is how long you want to purchase for.
Here are a few tips to help you select the right length:
All SilverSingles memberships are billed in one lump sum (you pay for all of the months at once)
The longer term memberships offer a discount for choosing a more committed option.
The monthly cost of the 12 month membership is 47% cheaper than the 3 month membership every month.
The Free Trial
At any point in time, you're more than welcome to check things out at SilverSingles completely free of charge. Thanks to the SilverSingles free trial account, you can search members in your area, create your profile, and start test driving some of the features. The only things you won't be able to do without upgrading to a premium account are see the photos of the members in your area or send messages
Do SilverSingles Memberships Auto Renew?
The SilverSingles subscriptions are set to auto-renew at the end of each membership cycle for the plan that you have selected. For example, if you purchase a six-month plan, at the end of your first six months, it will auto-renew for another six months. Additionally, the savings promotion you're getting on the first term are not applied to the renewal, so it will be a few bucks more expensive if you got a deal. With this in mind, if you're thinking there's a chance you'll be on the site for a while, opt for a longer term option out of the gate.
Can I turn off auto renewal at SilverSingles?
Yes! You are free to turn off auto-renewal at any point and time up to 24 hours before your membership is set to renew. In fact, you can turn it off the second you sign up and you will still get your full membership term. You'll need to reach out to Customer Care (the support team) to take care of this.
Details About the SilverSingles Free Trial
Since we're talking about pricing and cost, we should also talk about what you can get for for free.
It's important to note that the free trial is really just a peek into the door of SilverSingles. It's designed to let you test out some features, see the potential matches in your area, and ultimately figure out if the site is the right one for you.
If you're serious about connecting with some of the matches on the site, you're going to need to purchase a membership so you can message (and use the other helpful features, like the mobile app and wildcard matches).
What's great, though, is that the SilverSingles free trial is quick to sign up for and will give you some limited access to the site and features! Use the links at the top and bottom of this page to automatically claim yours now. This ability to see how things work should really give you the insight you need to decide if it's worth paying to upgrade.
Is SilverSingles Worth the Cost?
If you're over the age of 50 and are ready to meet someone special, then SilverSingles just may be the right site for you. SilverSingles is proud to create an average of 2000 new couples every month in over 20 countries across the world, with the heaviest presence in the US, UK, and Australia.
For the price, it seems to be absolutely worth what you're paying for it. And with the shortest membership being three months, it encourages you to sign up for a term length where you can see real results but you don't have to commit to like two years or anything crazy like that in case it doesn't seem like a good fit.
At a minimum, create a free account, check things out, and see if it's worth upgrading for you!
---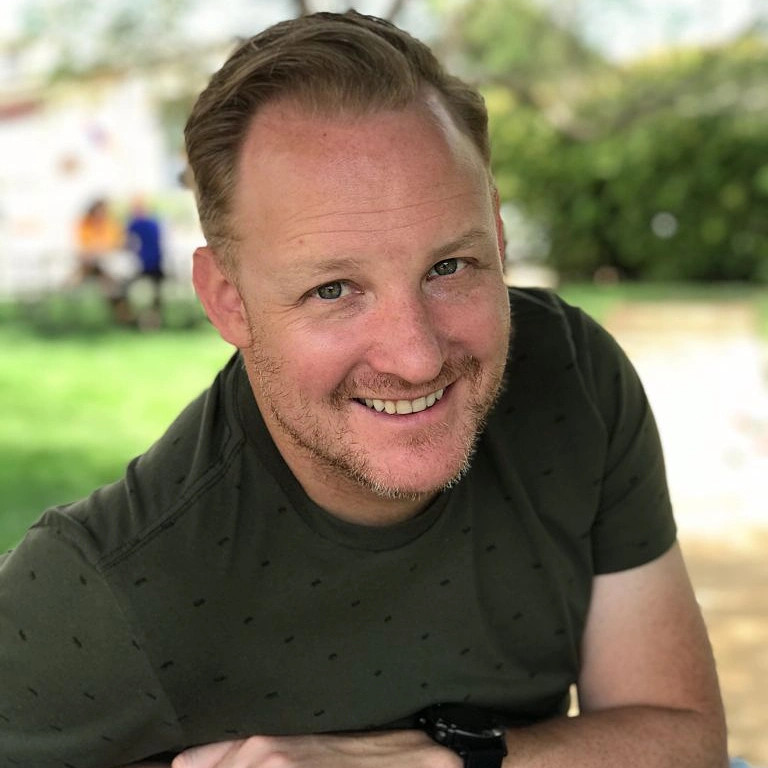 Written By: Matt Seymour
Matt Seymour is a dating industry expert with over a decade of experience coaching singles, reviewing dating apps, and analyzing trends within the industry. With a Masters of Science in Finance (MSF) degree from the University of Florida and extensive knowledge of the innerworkings of the online dating industry, Matt frequently serves in an advisory role to some of the largest dating apps on the market. In Matt's current role with Healthy Framework, he leads the interview team that regularly interviews key dating industry leaders, and leverages his financial knowledge and dating app experience to review and share what singles need to know to get the most out of dating online.