Pros and Cons of Online Dating
The growth of online dating over the past few decades has been nothing short of impressive. And all research points to the fact that growth is not slowing down anytime soon. But for a lot of people (like maybe you), it's still pretty new and you might not be sure if it's the right fit or not.
We feel you. In this guide, our team of experts is going to dig into the pros and the cons of online dating from top to bottom. The goal? To give you all the information you need to decide if online dating is right for you.
6 Pros of Online Dating
Curious why everyone and their mother is ranting and raving about online dating? If you are, we don't blame you. Turn on a TV, walk into a coffee shop, or go literally anywhere with people, and the chances are you're going to hear people praising or debating online dating apps.
Let's get you caught up to speed. Here are a few of the biggest benefits and pros of using online dating apps. And of course, if these get you excited and you want to try things yourself, we've got a helpful list of the best dating app options.
1. Online dating has a pretty solid track record of success.
If there's one pro that even the staunchest of critics can't argue with, it's the track record of online dating apps. These tech masterpieces have helped millions of single men and women find love throughout their decades of existence.
For example, eHarmony has already helped over 2 million singles find love, and that number is doing nothing but continuing to tick higher and higher. While you may have questions about how they get there, you can't argue with the impressively positive results.
2. Dating apps save you time.
Enjoy spending hours and hours trolling bars trying to find someone special? Having a good time going on countless dates with guys or girls who are terrible for you? We feel you. Not only is it incredibly frustrating, but it also wastes your time.
A huge pro of online dating apps is that they are masterful at saving you time. Imagine if you were able to walk into a full room of single men and women, give someone a list of what you like, and then automatically get to see the guys or gals that match that criteria. That would be incredible, right?
Well, that's how online dating works. You can set up a profile, input matching criteria, and share what you like. After that, the dating app shows you tons of singles that match exactly what you're looking for! Not only does this save you time on searching, but it means that you're going on dates with singles who you've already prequalified. This means that your chances of a successful date go through the roof.
3. You get access to thousands of singles you otherwise wouldn't.
While quality always outweighs quantity, you're still always going to have better luck finding someone special when you have more options. When you choose to try online dating, you'll get access to thousands of singles in your city, state, country, or even around the globe! Hands down, one of the most important pros of online dating is bumping up the number of your options, while simultaneously increasing the quality of your matches.
For example, Zoosk, one of the most popular dating apps in the world has nearly 40 million downloads to date.
4. You get a chance to date outside of your "normal" stomping grounds.
With the risk of sounding like a cheesy rom-com, what happens if your one in a million lives in your city but you just never run into each other? Maybe they go to the bar down the street, or maybe they take the same elevator as you every day but just 5 minutes later? If that's the case, you'll never meet without some crazy luck.
And while we love wild stories of chance encounters, why not try and take luck out of the equation? Another major pro of online dating is that it expands your chances of meeting someone in your city outside of your normal stomping grounds. To meet that guy or girl on the elevator, you'll have to get lucky with time. However, if they sign up for online dating, you can get on your account at any time and you'll be able to find each other!
5. Dating apps can promote diversity.
Recent research shows that dating apps might actually be able to promote diversity in relationships. Much like we just talked about how dating apps can get you to meet people you normally wouldn't based on location, they can also do the same thing based on ethnicity, background, interests, etc. While this will still require some acceptance on your part, it's a neat aspect of the technology.
6. The potential upside is massive.
If online dating doesn't work for you, that, of course, stinks. However, what if it does? While the downside of online dating is maybe some time and money, the upside is potentially finding the love of your life! You could legitimately find the person you're going to spend the rest of your life with. Honestly, that is probably the biggest pro of them all (which is why we conveniently saved it for last).
6 Cons of Online Dating
While it's nice to think that online dating is all rainbows and roses, that's certainly not the case. Luckily, the benefits and pros far outweigh the drawbacks, but that doesn't mean we shouldn't look at everything before making a decision.
Here are a few of the biggest online dating apps' cons and drawbacks that you should be aware of.
1. It still takes time.
One of the biggest pros of online dating apps is how effective they are at helping you find love. That being said, they're not a magic solution. You still have to do your part, and it's still going to take time to find the person you're looking for.
Would it be awesome if we could just sign up for an online dating account, shut the computer down or put our phone away, and then just wait for Mr. or Ms. Amazing to waltz into our door? Absolutely that would be amazing. However, it's not a reality. Yes, online dating apps will make your life a whole heck of a lot easier, but you still need to be prepared to do your part.
2. Quality filters aren't 100% effective.
One of the reasons a lot of single men and women turn to online dating is because they're tired of the low-quality singles they're meeting at bars or through the other in-person dating realms. Are the singles you meet online a higher quality? Yes and no. You'll certainly find a lot of high-quality singles who, just like you, are tired of the bar scene and are turning to technology.
Does this mean that 100% of the people you meet and interact with through online dating websites are of high quality? Absolutely not. While you will be able to utilize filters and features to weed out the unsavory folks, it's not 100%. You may still run into some riff-raff from time to time. It's certainly better than what you get in-person, but we just want you to approach online dating with the right mindset.
3. Online dating does cost money.
Yes, there are free online dating apps out there where you can message other singles in your area at no cost. Do we recommend these options? No. Why? Well, a few things happen when someone has to pay for an online dating subscription.
First, they take the process more seriously. When someone has a few bucks invested into something, it makes them want to get some value out of it. This means they're more likely to respond to messages, more likely to be active, more likely to fill out their profiles and upload photos, and all of that means better results for singles looking for love.
Second, it helps to cut down significantly on any fake accounts, spammers, or riff-raff. Sadly, the free dating apps are filled with these unsavory folks who aren't worth your time.
So, in actuality, paying for an online dating subscription is a pro, as it increases the quality of your experience. That being said, though, it still does cost money, which may be a drawback for some.
4. Some people don't get it.
If you spend your whole life worrying about what other people think about what you're doing, you're in for a lot of headaches. That being said, it's not always something that can be easily overlooked. When it comes to using online dating apps, there are going to be some people that think it's a waste of time or that you're weird for choosing to use the web to find love.
Are they right? Absolutely not. When you want to find literally anything else in life, you use the web. When you want to find a plane ticket, you use online apps. When you want to shop for clothes, often, you use online apps. When you buy a car, you use online apps. So, why would it be at all weird to use online apps and tools to find love?
Here's some even better news. In the early days of online dating, the view was much stronger that it was weird. However, now that it's been around for decades, more and more people are understanding how effective and "normal" it is. Just because you're tired of trolling bars to find love and you value your time doesn't make you odd at all.
5. There may be a learning curve.
Here's some good news. Online dating apps have come a long way when it comes to being user-friendly. Even if you're not someone who is great with technology, you can now take advantage of the benefits that it brings to the table.
That being said, there still may be a small learning curve, especially if this is your first time dating online. It may take you a few minutes to learn where the controls are, how to get set up, and how to interact with other members.
Is this a reason not to give online dating apps a try? Absolutely not. Just be patient and prepared going in knowing that, like with anything, it might take you a minute to get your bearings. And if you get stuck on anything, you can always reach out to the site's customer support for help.
6. Certain dating apps could have a negative effect on your mental state.
Unfortunately, not all dating apps are proving to be healthy, especially the swipe style dating apps. According to recent research, these types of apps are creating dopamine loops that turn into doom-scrolling, which may have quite a negative effect on your mental health. In other words, your brain stars to become addicted to getting matches and you start to scroll uncontrollably to try and get that next "high" of getting a match. It may sound silly, but if you've ever experienced or researched social media addiction, you'll see many of the same trends.
---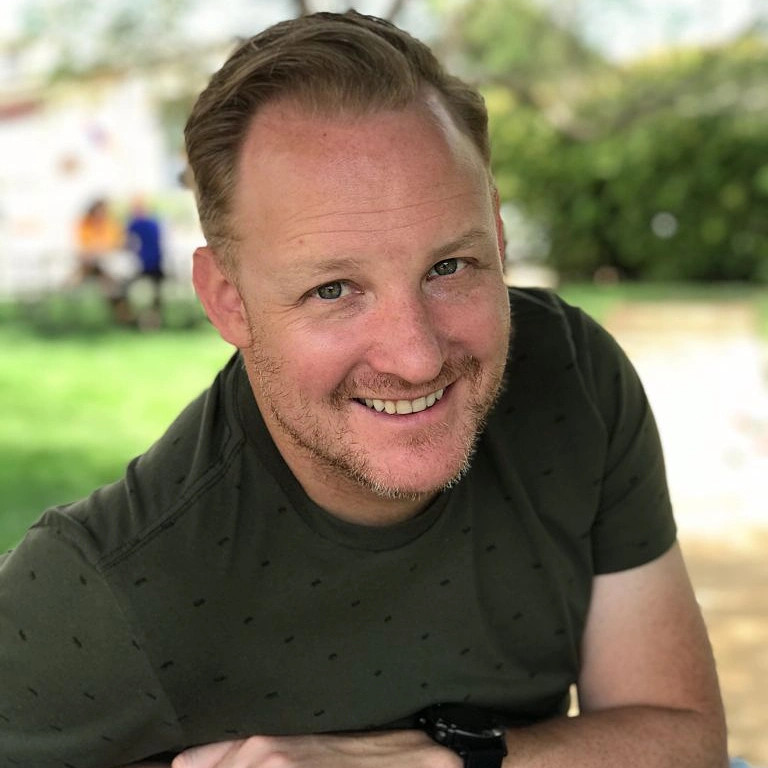 Written By: Matt Seymour
Matt Seymour is a dating industry expert with over a decade of experience coaching singles, reviewing dating apps, and analyzing trends within the industry. With a Masters of Science in Finance (MSF) degree from the University of Florida and extensive knowledge of the innerworkings of the online dating industry, Matt frequently serves in an advisory role to some of the largest dating apps on the market. In Matt's current role with Healthy Framework, he leads the interview team that regularly interviews key dating industry leaders, and leverages his financial knowledge and dating app experience to review and share what singles need to know to get the most out of dating online.