Our Time Pricing
While some dating apps have very simple and straightforward pricing structures, some opt to offer more flexibility in how and what you pay. And even though more options is usually good, it can create some confusion and really hinder the quality of the dating experience.
OurTime, a dating app dedicated to senior singles, falls into this second, more confusing category. Instead of just having a single subscription option, there are quite a few memberships and addons you have at your disposal.
With memberships ranging from around $20 – $35 per month, OurTime's cost does fall within the range of most similar options out there. However, you have to dig deeper to understand all the additional token options, boost options, and multiple types of memberships to get the whole picture.
In this guide, we're going to answer all of your questions and break down the cost of an OurTime membership as simply as we can.
Our Time Membership Pricing
Let's start by looking at the most current pricing for memberships, addons, and upgrades at OurTime.
| Membership Type | Membership Length | Monthly Cost | Total Cost |
| --- | --- | --- | --- |
| Standard | 1 month | $35.85 | $35.85 |
| Standard | 6 months | $16.11 | $96.65 |
| Value | 6 months | $20.11 | $120.65 |
| Tokens | 55 credits | $0.05 per credit | $2.99 |
| Tokens | 110 credits | $0.05 per credit | $5.99 |
| Tokens | 280 credits | $0.04 per credit | $9.99 |
| Boost | 1 boost | $0.99 per boost | $0.99 |
| Boost | 5 boosts | $1.99 per boost | $9.95 |
| Boost | 10 boosts | $1.49 per boost | $14.90 |
Senior Dating Options with Simpler Payment Structures
While it can be okay to have a more complex and flexible pricing structure, it's probably not ideal for a lot of people. The good news is that there are plenty of dating apps for older people that do a fine job of keeping pricing simple while offering great features and an effective place to meet other singles.
One of our favorite options to consider is SilverSingles. Unlike OurTime, there is only one type of membership to choose from and no addons or upgrades to understand and choose from. You pay one subscription fee and you get access to all of the features and you don't have to worry about other members paying to have a leg up on you.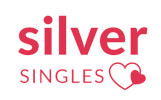 ---
Breaking Down the Cost of an Our Time Membership
To better understand the cost of a membership, what you'll get, and what the different options are, we need to take things step by step.
Your Base Membership Cost
The first thing you have to decide on at OurTime is what base membership you want to purchase. The boosts, tokens, and addons don't do anything without a paid subscription. Think of this like the ticket into the carnival and then the boosts and tokens as ride tickets you have to buy.
At OurTime, there are two memberships to choose from—the standard Membership and the Best Value Plan. The Standard Membership is less expensive and comes in a 1-month of 6-month option. The Best Value Plan is the upgraded version of the Standard Membership, is more expensive, and comes with some additional features including Message Read Notifications, Profile Highlights, and Message Highlights. If you do want to learn more about these features, make sure to read the OurTime review where we break down the features one at a time.
Tokens
Tokens at OurTime will costs you between $0.04 and $0.05 each and can be purchased in bundles of 55, 110, or 280 credits. These tokens can then be used at any time to purchase addons including NotifyMe, MatchMe, PromoteMe, and Virtual Gifts. We cover all of these in the review linked in the previous section.
The cost of each is:
NotifyMe – 20 tokens
MatchMe – 20 tokens
PromoteMe – 55 tokens
Virtual Gifts – 10 tokens to 75 tokens, depending on the gift
Boosts
In addition to these ways to pay, OurTime also offers boosts that can be purchased as addons. The price of a boost ranges from $0.99 per boost to $1.99 per boost, depending on how many you purchase at once. Boosts come in 5 or 10-packs, but occasionally you can purchase just one. Boosts, as far as we can see, are the exact same as PromoteMe, which you can purchase for 55 tokens.
So, if you want to be boosted/promoted for 1 hour on the site, your best bet is to purchase them as boosts. At $0.04 per credit and 55 credits for PromoteMe (the same thing), it would cost you $2.20. Even the most expensive boost at $1.99 is still less expensive than that.
Yes, this is the confusing nature of the OurTime pricing structure we were talking about. It has the feel that they possibly added new features for payment and chose to leave the others live in some places.
Payment in Full
While this is something that is industry standard, we still feel it is important to point out as not everyone is magically a dating app expert. Memberships at OurTime are billed in one lump sum at the beginning of your membership. For example, even though the 6-month Value Membership says $20.11 per month, you pay for all 6 months up front. So, you'd pay $20.11 x 6 months = $120.65.
Do OurTime Memberships Auto Renew?
Yes, OurTime memberships are set to auto renew at the rate and term length you selected when you initially signed up. You can set your account to cancel and not auto-renew, but that is the responsibility of the user. Additionally, OurTime states this must be requested where they have a "reasonable amount of time" to process the cancellation. In other words, if you email the company to cancel your account two seconds before it is set to auto-renew, it's probably not going to be honored.
If you'd like to cancel on your own. cancelling an auto-renew is easy to do and only takes a few minutes within Account Settings.
Payment Options for OurTime Premium Memberships
When it comes to purchasing an OurTime membership, the site gives you several different options to complete your purchase. We've listed all of them below. It boils down to major credit cards, PayPal, and even an option to send in a check by mail.
Visa

Mastercard

American Express

Discover

PayPal

Mail-in Check ("Other" option)
Ways to Save – The OurTime Free Trial
An option you have at your disposal if you're interested in the site but don't want to pay just yet is to check out the OurTime Free Trial membership. You will be limited on what you can and can't do, but it's still a nice way to check things out for yourself before deciding to pay to upgrade.
Is OurTime Worth the Cost?
When it comes to OurTime's pricing, there are a few things we like and a few things we don't The price of a subscription is highly competitive with the industry standard, which is something we like to see. However, we don't like that there are multiple membership levels where you don't always get access to every feature.
Regarding the complex pricing structure at OurTime, it's up to you if that's a pro or a con. If you want the ability to pay for a slight advantage and prefer the complex flexibilities, go for it. But if you're like us, we're fans of keeping it simple and only charging people once for access to all of the features. This is just simpler and we think offers a better user experience.
And while we could get behind some of the addon options, it's just confusing to have the same option offered in multiple places under a different name and for a different price.
---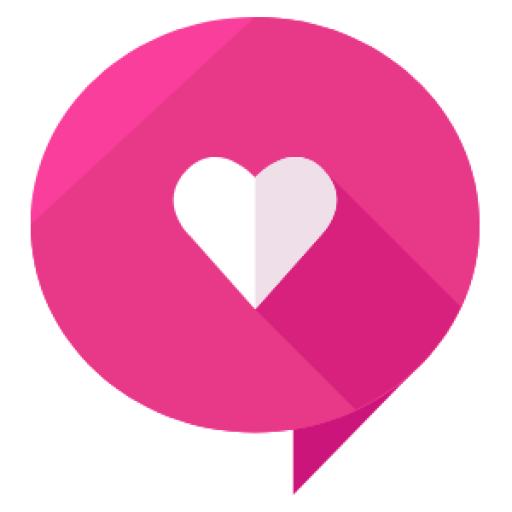 Written By: Healthy Framework Team
The Healthy Framework team has a combined 50+ years of experience in the online dating industry. Collectively, the team has reviewed over 300 dating apps and is known as one of the leaders in the relationship advice and information space. The team's work has been featured on Zoosk, Tinder, The Economist, People Magazine, Parade, Women's Health, Her Campus, Fox, and more.