New York is a state that stretches over 54,556 square miles, though, many believe it's only the 302 square miles that make up New York City. Unfortunately, a lot of companies in a lot of different industries neglect the entirety of the state and focus on the more populated area of NYC.
This is the same when it comes to dating apps. Now, if you are from the city and are looking for a dating app catering to your area, check out our guide to the best NYC dating apps. However, if you come from the rest of the state like upstate New York or the suburbs, stick with us here.
In this guide, we're going to look at the best New York dating apps that serve the entirety of the state.
eharmony New York
Known as one of the best dating apps in pretty much any state, eharmony tops our list of the best NY dating apps for several reasons. First, the app does a masterful job of providing a proven and effective system of connecting people for more serious, real, and lasting relationships.
Second, eharmony is not only loaded with users from New York state, but you can easily search for singles in neighboring states, across the US, or even across international borders. eharmony allows you to see singles from Canada alongside US members in case you're open to driving a few miles north (especially if you're from upstate NY).
What's the catch? Not really any catch. The only thing to be aware of is that eharmony doesn't work for casual relationships. Unless you're serious about finding something real and meaningful, it's not going to be a great NY dating app for you.
Overall, though, singles in New York have been using eharmony for over 20 years, and we don't see any signs of that letting up thanks to such a proven and positive track record.
Elite Singles New York
Just because you don't live in the city doesn't mean that you're not a go-getter, an entrepreneur, a leader, or a mover and a shaker. These things aren't just reserved for singles who live in those 302 square miles we referenced earlier.
And if your lifestyle of achievement, goal-setting, and being the best you possible is something that matters in your romantic life, you're going to like Elite Singles. Elite Singles is a dating app designed for people who value education, success, achievement, and the lifestyle of going out and getting what you deserve.
For a lot of singles in New York, this should be a welcomed sound. With over 85% of the app's users holding an above average education and the lists of singles in New York being filled with business owners, doctors, nurses, executives, managers, etc., you can understand why it is an awesome option for singles dating in New York.
Higher Bond New York

While faith may not be the first thing you think about when you think about New York, it's actually more prevalent than a lot of people might think. According to the Pew Research Center, 45% of New Yorkers say religion is very important to them. Additionally, it goes on to say that 60% of the population of the state identifies as Christian.
So, what does that mean? Well, it means having a Christian dating option for New Yorkers is certainly something we need to include on our list. Higher Bond, created in 2022, is a platform for serious Christian singles in New York (and the rest of the US) to connect, meet, and date like-minded singles. With features like guided first messages, faith-focused profile fields, and 100% manual account approval, Higher Bond truly offers a unique and fresh approach to the world of Christian dating apps.
SilverSingles New York

The median age in the state of New York is 39.8. While this sounds relatively young, it's higher than the national average and includes nearly 37% of the population 50 years of age or older. This leads us to our next New York dating app option—SilverSingles. Designed by the acclaimed Spark Network of dating apps, SilverSingles is designed to be a "fresh take on dating" for the 50 and older crowd.
Some of the features we really enjoy are the matching algorithm driven by your answers to questions, the abundance of customer support options in case tech isn't your thing, and a community built around people currently living in their greatest season of life.
Yes, if you aren't in this age bracket, you are probably not going to enjoy SilverSingles. While this might seem like a drawback, it's nothing more than the site owners taking a targeted approach to helping a specific age group find love.
If you're 50 or older and live in New York, consider checking out SilverSingles.
Zoosk New York
New York is commonly referred to as the melting pot of America, thanks to the diversity of people all across the state. If that's a trend that you'd like carried over into your dating life, then Zoosk is the New York dating app for you.
With over 35 million members (over 4x the entire population of New York), you can bet your bottom dollar that the app is filled with a diverse group of people. And what's really great is that Zoosk has several filters where you can sort through this amazingly diverse group of New York singles to find some pretty awesome people who match what you're looking for.
If you want to learn more about Zoosk, we'd encourage you to either read our Zoosk review or use the link below to try Zoosk for free right now! We think our reviewers are awesome, but they're never going to be as good as you.
3 Reasons These Dating App Options are the Best for NY Singles
If you want to know a bit more why our team chose these options as the best New York dating apps and sites, here are three quick (but important) reasons.
1. Focus Not Just on NYC
Yes, these dating apps are great for singles in NYC. However, they're also great for singles statewide. If you've looked at our list of NYC options, you'll notice it's not the same as this one—and for good reason. For example, The League is a phenomenal option for those in the city, but the second you get outside of those 302 square miles, it falls off a cliff.
2. Focus on More Committed Relationships
While there are a lot of different reasons people date, we feel that the most important (and often underserved) segment are people looking for committed relationships. While we included some options that serve casual daters, most of the New York dating site options here are geared towards more committed and real relationships. For us, we think that serves you better and is generally a higher quality product.
3. Focus Not Just on Go Getters
Often, when people are recommending dating apps to singles in New York they assume that everyone is Gordon Gecko, works on Wall Street, or works 20 hours a day. While some people do fit that mold, not everyone does. This means that if every option recommended is targeting these folks, there's a huge portion of the population that is left underserved. For that reason, you'll see options that serve every group of New York singles, regardless of how heavily your into the proverbial rat race.
What Cities in NY are Most Interested in Online Dating?
So, if these are the best NY dating apps for the whole state, where are they being used? Where is online dating the most popular in the state of New York? Surprisingly, it's probably not where you think.
Search traffic for online dating all across the state of New York as a whole is very high. But there are certain cities where we see a lot more traffic than others. It's safe to assume that this means these cities are more interested in online dating. Does this mean the rest of New York is out of luck if they don't make the list? Absolutely not. All it means is that there are some areas where based on Google search traffic over the past 12 months, people are more interested in online dating.
Here are the results we found. The city with the highest interest level was Rochester with Albany and Syracuse only slightly behind. The numbers following the cities outlined below is the percentage of Rochester's search traffic they had over the past 12 months.
Were you expecting NYC? We were too, But it looks like there are several areas of the state way more into online dating than NYC!
Rochester NY – (100)
Albany-Schenectady-Troy NY – (98)
Syracuse NY – (95)
Buffalo NY – (69)
New York NY – (59)
Burlington VT-Plattsburgh NY – (16)
Elmira NY
Watertown NY
Utica NY
Binghamton NY
How Do New York Cities Rank for Singles?
Recently, our research team did a massive data study on the best cities for singles in the USA. The team looked at the 100 largest cities in the country and broke down just how good or bad they are for singles. When it came to New York, two cities made the list—Buffalo and NYC. We've included a few of the major takeaways below. Spoiler alert—once city ranked awesome and the other found itself towards the bottom.
Buffalo, NY Ranks Top 20 (16th)
Ranked 16th overall out of the 90 largest cities in the U.S.

12th best for cost of dating category
41st best for quality of the dating pool
48th best for dating amenities
NYC Ranks 89th Best City for Singles (Next to Last)
Ranked 87th overall out of the 90 largest cities in the U.S.

90th best for cost of dating category (last place)
86th best for quality of the dating pool
28th best for dating amenities

Click here to see the best dating Apps for NYC Singles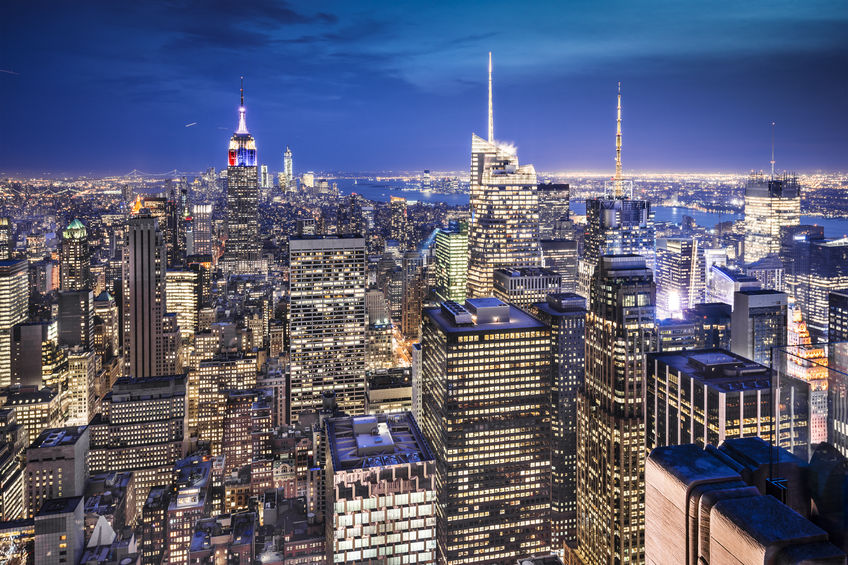 New York Singles – Dating Statistics and Demographics
Total Population
Population in New York by Gender
Overall Singles by Gender
55% of women in New York are single
50% of men in New York are single
Population in New York by Age
14.2% aged from 20-29 years old
13.6% aged from 30-39 years old
12.3% aged from 40-49 years old
13.6% aged from 50-59 years old
23.0% aged 60+ years old
% Households With Internet in NY
80.9% of households in New York have internet access
Source(s): Census.gov
Dating Tips for New York Singles
Mix up the bars you go to. New Yorkers have a tendency to be creatures of habit when it comes to the bars, clubs, and other single hangout spots they frequent. While this probably feels comfortable, if can make the single community you interact with get stale really fast. Take a chance and mix up the places you go looking for other New York singles. A fisherman doesn't fish the same hole everyday for a reason.
Take advantage of online dating. New York (especially NYC) are fast-paced cities. This is great for your career but not so great for your dating life. Take advantage of the resources you have at your disposal. Yes, we're talking about New York dating sites. You might be surprised how efficient these options all you to connect with exactly the type of singles you're looking for.
Realize you're not just defined by your job. Again, New Yorkers are some of the most driven people on the planet (which is awesome). However, it can tempt you to think that your job and your career defines you. While it's an important part of who you are, you're more than that. When you meet other New York singles, talk about more than just your job.
Be patient and realistic. Do we hope you find the perfect person on day one? Absolutely. Is that realistic? Not really. The problem a lot of New York singles run into is that they take the same fast-paced approach to results they use in their job and apply it to dating. This is not realistic. Yes, you may get lucky on day one, but it might take a bit longer (and that needs to be okay).You're not picking out the next big stock. You're picking out someone special to share your time with.
---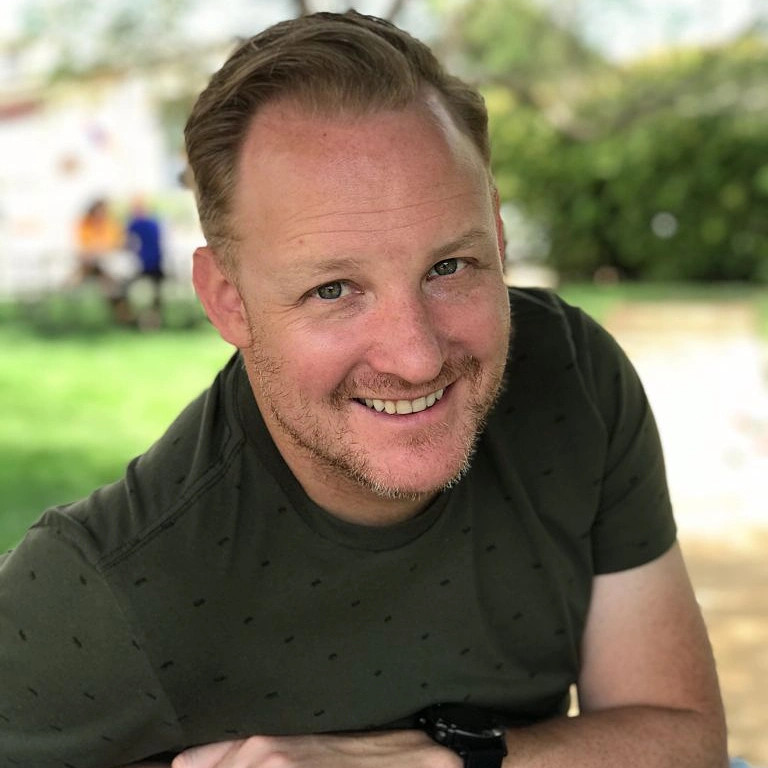 Written By: Matt Seymour
Matt Seymour is a dating industry expert with over a decade of experience coaching singles, reviewing dating apps, and analyzing trends within the industry. With a Masters of Science in Finance (MSF) degree from the University of Florida and extensive knowledge of the innerworkings of the online dating industry, Matt frequently serves in an advisory role to some of the largest dating apps on the market. In Matt's current role with Healthy Framework, he leads the interview team that regularly interviews key dating industry leaders, and leverages his financial knowledge and dating app experience to review and share what singles need to know to get the most out of dating online.