While most of the world thinks Nevada is nothing more than about a four-mile stretch of casinos, bars, and restaurants, they'd be far from correct. Yes, Las Vegas is a large piece of the puzzle that is Nevada, but it's only a small piece of the 109,860.5 square miles that make up the Battle Born State.
And while those casinos, bars, and restaurants are often viewed as great places to meet single men and single women, what happens if you live in another city in Nevada or you live in Vegas but like most locals, you avoid the Strip like the plague?
The answer is online dating! Yeehaw, right? In this guide, we're going to share a list of the best Nevada dating sites, talk about what it's like to date in Nevada, and share a few bits of data and resources to help you navigate the Nevada single's scene like a professional.
The Best Nevada Dating Sites
Elite Singles
Higher Bond
Zoosk
SilverSingles
Christian Mingle
Table of Contents:
Why We Love These Dating Apps
While the major economy in the state of Nevada is gambling, that doesn't mean you have to gamble on where you choose to look for love. Here are a few of the reasons we think these are the cream of the crop when it comes to dating online in NV.
Service offered to all corners of the state.
Not just the major cities of Las Vegas and Reno.
The ability to search for matches through a distance filter and not just by state.
This allows you to get matches in Nevada but also in cities in surrounding states if you live close to the border. Nevada shares a border with Oregon, Idaho, Arizona, Utah, and California.
Strong filters to control the level of tourists you see.
If you live in a town like Las Vegas and are looking for a real relationship with someone who lives in town, you'll need an app with filters to cut out the people who are just coming in for the weekend.
Affordable pricing that provides a lot of value.
With the recent events of the world, Nevada's tourism-driven economy was one of the hardest hit. While we don't ever advocate for using free Nevada dating apps (quality and safety reasons), we do think it's important that you're getting value for what you're paying for, which is something you'll get with the recommended choices.
Eclectic mix of singles.
Nevada is a unique state where you'll find cowboys, business folk, creatives, college students, performers, musicians, blue collar people, and literally every other type of person under the sun. We look for Nevada dating apps that reflect this eclectic diversity, so you can find exactly what you want (even if you don't know what that is just yet).
Safety and security are priorities.
While we can't save you from the 120-degree temperatures, we can help to point you to safer and more secure dating websites. Our team looks for sites that take security seriously and create a dating atmosphere that's fun and inviting.
How Nevada Cities Rank for Best Cities for Singles in the US
If you're dating in Nevada (especially one of the three biggest cities in the state), you may be wondering how it stacks up with the rest of the country. Well, so were we.
In a recent study on the best cities in the US for single men and women, the research team at Healthy Framework studied the top 100 largest cities in America to see which were best (and worst) for singles. Out of the cities in NV that made the list, Reno took the crown by barely squeezing into the top 50. Henderson and Las Vegas were a bit further down the list in 63rd and 66th, respectively.
Reno ranks 49th
Henderson ranks 63rd
Las Vegas ranks 66th
And if you happen to live in some of these major cities, the dating scene might be a little different than the rest of the state. If you don't believe us, just search for singles in Nye County and then check Clark County. We guarantee you'll see some differences. And for that reason, we've begun putting together some specific guides for specific Nevada cities and included them below.
Dating Guides for Specific Nevada Cities
Cities in NV with the Highest Search Interest in Online Dating
Continuing our study of the Nevada dating scene, we wanted to look at which areas of the state had the highest interest in online dating. If you know much about the population distribution of the state of Nevada, then there are no real surprises here.
Our team looked at search volumes over the past 12 months for topics relating to online dating. With the help of Google Trends, we found that Las Vegas had the highest search interest for online dating. In second place with about 69% of the search volume we saw in Vegas was Reno.
Not surprising, but still important to look at, as we've seen some states in the past where there are some major discrepancies in popularity and population. But for Nevada, all is quiet on the western dating front.
Las Vegas NV – (100)
Reno NV – (69)
Salt Lake City UT – (2)
Nevada Singles – Dating Statistics
While arguments can be made that dating is and is not a numbers game, there is one thing that can't be argued — data can help you in your search. Want to know what things look like "out there in the wild" of the Nevada dating scene? Again, so did we.
Below, we've compiled a ton of helpful data on Nevada singles. We look at gender, who's single, demographics, access to technology, and more.
There's a fairly even split of men and women. – No matter what you're looking for, the share of people based on gender will be about the same. We do see some slight variation in a few cities, but mostly even across the board.
Median age is right on point. – The median age in the state is 38.2 years old, which is identical to that of the National average. What this means for singles is a pretty nice spread of people in all age groups.
Less than 50% of people are married. – Unlike some states nearby like Montana where well over 50% of the population is married, the stats in Nevada show the opposite. This usually shows a society that is more prone to casual relationships, but still many for serious dating.
Diversity is strong. – While 60% of the population is White, that's a lot lower than many of the states in the Pacific Northwest. Following the majority is 24% Hispanic, 7% Asian, 4% mixed race, 3% Black, and 1% Islander.
Total Population
Population in Nevada by Gender
49.8% women in Nevada
50.2% men in Nevada
Overall Singles by Gender
52.5% of women in Nevada are single
52.0% of men in Nevada are single
Population in Nevada by Age
The median age in the state is 38.2 years old
13.5% aged 20-29 years old
14.0% aged 30-39 years old
13.1% aged 40-49 years old
12.9% aged 50-59 years old
21.7% aged 60+ years old
% Households With Internet-Access in NV
81.3% of households in Nevada have internet access
Source(s): Census.gov
---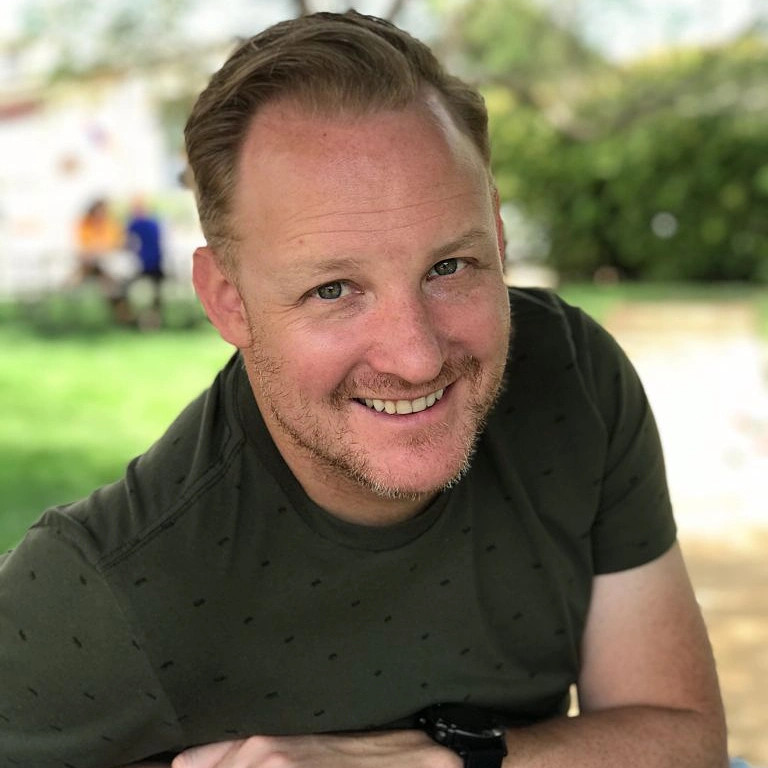 Written By: Matt Seymour
Matt Seymour is a dating industry expert with over a decade of experience coaching singles, reviewing dating apps, and analyzing trends within the industry. With a Masters of Science in Finance (MSF) degree from the University of Florida and extensive knowledge of the innerworkings of the online dating industry, Matt frequently serves in an advisory role to some of the largest dating apps on the market. In Matt's current role with Healthy Framework, he leads the interview team that regularly interviews key dating industry leaders, and leverages his financial knowledge and dating app experience to review and share what singles need to know to get the most out of dating online.