A quick read of the forums on dating in Nebraska reveals a lot of people who are frustrated. On one hand, you have people who think the entire state is nothing but people who "got married at 23, had a kid, and are now divorced." On the other hand, you have people who are single parents who are looking for another chance at love.
While these are purely anecdotal observations, one trend is clear—singles in Nebraska know what they want and they're having a frustrating time finding those people. And with a state so spread out, it can be even tougher to find the singles you're looking for.
This is where Nebraska dating apps can help. With features and filters expertly designed to combat these issues, you can finally have a real shot at finding what you're looking for. Whether you live in the major cities of Omaha or Lincoln, or in one of the smaller areas like Bellevue, Grand Island, or Kearney—these Nebraska dating apps are going to be a great fit to help you find what you're looking for.
The 5 Leading Dating App Options in Nebraska
eharmony Nebraska
If you're someone who identifies with the frustrations of finding the right types of singles, you'll enjoy using eharmony. This Nebraska dating app takes a slower and more intentional approach to online dating and matchmaking. Users answer a series of questions about their life, their habits, and their ideal partners, and eharmony uses that information to curate matches.
So, if you're open to dating someone with children or you're not, that will reflect in your matches. If you'd prefer someone who is outgoing or you'd prefer someone who is more of a homebody, eharmony will respect that and show you matches accordingly.
The only drawbacks of eharmony for singles in Nebraska are if you're looking for casual dating, if you're not willing to commit a lot of time to the process, or you are very impatient (and want things to go faster). But if you're serious about finding love, this is the number one Nebraska dating app by far.
SilverSingles Nebraska

While the median age in Nebraska is a little below the national average, there are still nearly 700k people in the state over the age of 50! For this large group of people in the state who might be looking for love, SilverSingles is the dating app we recommend. With over 20 years of experience, a detailed personality matching questionnaire (similar to eharmony but not as sophisticated), and a focus on just those singles who are 50 or older, SilverSingles is ideal for seniors in the state looking for love.
Generally, SilverSingles is more often utilized for seniors looking for a traditional and committed relationship. But we still have heard success stories of people who have found activity partners, friends, and more. If you want to read some SilverSingles success stories, you can do that right on the site.
If you're 50 or older, your two best options for dating online in Nebraska are eharmony (if you might want to date someone younger) and SilverSingles (if you just want to meet people 50 or older).
Higher Bond Nebraska

Higher Bond is a new dating app designed for Christian singles who want a faith-based relationship. In a state like Nebraska where over 75% of the state is Christian, you can probably see why Higher Bond is a great option worth considering.
Compared to other Christian dating app options, Higher Bond aims to serve those who take their faith more seriously, and not so much for those who it's a casual part of their lives. Some of the features on Higher Bond worth noting are manual account approval (for a safer experience), guided first messages (for a better quality experience), and stricter guidelines on photos (that are also manually approved 100% of the time).
For Christians in Nebraska, Higher Bond is truly the best option to find singles who share in your views on faith.
Stir Nebraska

As we mentioned earlier, a lot of our anecdotal research revealed that people said there were a lot of single parents in the state of Nebraska. And according to the data, nearly 28% of children living in Nebraska were in a home with an unmarried or single parent. Compared with the national average of around 23%, that's significantly higher.
Does that mean you shouldn't be able to find love? Absolutely not. Stir is a dating app for Nebraska singles that agrees with that statement. The name originated from some early Match.com events (called Stir events) that were in-person events. Now, though, the app is a traditional swipe-style dating app that is only designed for single parents in the US (and in Nebraska).
Is Stir the best? Well, we personally think there are some better single parent dating apps worth trying. The main reason is that not all single parents only want to date other single parents. If you use an app like Stir, you're only seeing other single parents. If that's what you want, great. If not, there are better option in the link we just provided.
Elite Singles Nebraska
Yes, the largest industries in Nebraska are typically in the agricultural realm—corn, wheat, meat, beef, etc. But large areas of the state work in other professional industries like healthcare, insurance, and banking. We share this because those in the ag industries are usually taken care of when it comes to dating with great farmer dating apps.
However, what about the other professionals in the state? Where do you go to find love? The answer is Elite Singles. Elite Singles is a dating app designed for entrepreneurs, professionals, business owners, teachers, professors, and anyone who finds goals, education, and success attractive.
Owned by the same company as SilverSingles (number two on our list), Elite Singles offers the same perks but designed for the younger demographic of professionals.
If you're successful or want to meet someone who is successful, Elite Singles is a great place to start. If you gauge success by other less-traditional standards (meaning you want someone who might put family first as an example), eharmony (number one on this list) might be the better fit.
Quick Facts About the Dating Scene in Nebraska
Lincoln ranked 19th and Omaha ranked 52nd in a recent study looking at the best and worst cities for singles in the United States.
The split between men and women in the state is right down the middle at 50% to 50%.
Nebraska made the top 10 list of states in the country with the lowest prevalence of STDs (9th).
The spread of age groups in the state is fairly similar amongst all age brackets.
Omaha has the highest search traffic interest in online dating topics within the state.
Areas in Nebraska With the Highest Interest in Online Dating
We love data here! Something we love to look into when analyzing the singles scene in a state is what areas are most interested in online dating. Luckily, there are ways to get this information without having to go door to door or farm to farm. By analyzing Google data trends, we can see which cities have the highest levels of interest in online dating.
The winner for the Cornhusker State? Omaha! The Lincoln area (including the surrounding small towns) came in second place with around 81% of the search traffic seen in Omaha. Here are the full numbers. You'll notice a city in Colorado on the list and may be wondering why. That's because a few cities in Nebraska are included into Denver's metropolitan area for data reasons.
Omaha NE – (100)
Lincoln & Hastings-Kearney NE – (81)
Denver CO – (1)
Two NE Cities Rank On the List of Best U.S. Cities for Singles
A recent data study looked at 100 of the biggest cities (by population) in the country to see just how they stacked up for singles. The study looked at over 35 data sets and thousands of data points to find the good, the bad, and the need to avoid. When it came to how Nebraska did, well, pretty good. One city made the top 20 and one city came in right in the middle at 52nd. Here are the results.
19th – Lincoln
52nd – Omaha
The reason Lincoln, NE scored so high was mainly due to high scores in the cost of dating category and the quality of the singles pool category. The dating amenities category for the city was towards the lower end of the spectrum. But for those of you that want to be proud of your city, you did beat out Omaha in all three main categories (quality of dating pool was extremely close at under 2 points).
---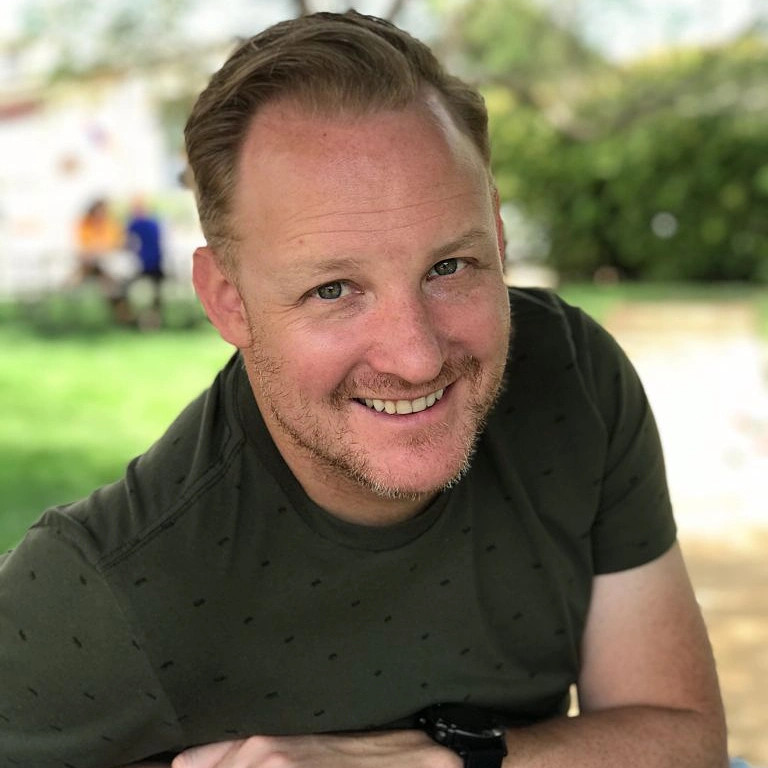 Written By: Matt Seymour
Matt Seymour is a dating industry expert with over a decade of experience coaching singles, reviewing dating apps, and analyzing trends within the industry. With a Masters of Science in Finance (MSF) degree from the University of Florida and extensive knowledge of the innerworkings of the online dating industry, Matt frequently serves in an advisory role to some of the largest dating apps on the market. In Matt's current role with Healthy Framework, he leads the interview team that regularly interviews key dating industry leaders, and leverages his financial knowledge and dating app experience to review and share what singles need to know to get the most out of dating online.