Ready for a stat that is nothing short of hard to believe (but 100% true)? Montana ranks 7th out of all 50 states for Google search interest in online dating sites! And being only the 44th largest state in terms of population size, that's a big deal. What does this mean for you? Well, it means that if dating online is something you've been considering, you're going to be in some good company.
Now, why is online dating so popular in Montana? Well, we have our theories. It might be because the state is relatively spread out and a lot of the traditional amenities people use to meet other singles are in a bit shorter supply. In fact, the state only has 7.3 people per square mile, which compared to a state like New York (with 414.1 people per square mile) is the definition of spread out.
If online dating in Montana is this hopping, what do you need to do to find these singles and get involved? It doesn't take much!
In this guide, we're sharing our top picks for the best Montana dating apps serving customers in all areas of Big Sky Country. So, whether you live in a bigger city like Billings, Missoula, Great Falls or somewhere smaller like Havre, Belgrade, or Wolf Point—these Montana dating sites are exactly what you're looking for.
Top Montana Dating Apps for Singles
eharmony
SilverSingles
Elite Singles
Higher Bond
Zoosk
eHarmony Earns the #1 Spot for Best Montana Dating App
As most people from Montana prefer a blunt style of communication, we're going to give it to you straight. In our experience, most singles from Montana are looking to meet someone for what could turn into a meaningful and long-term relationship. While other states tend to have big casual-dating populations, it just doesn't seem to be the case much in Montana.
For these type situations, our go-to option is eHarmony. Developed over 20 years ago, the dating app has grown into a fan-favorite thanks to its intuitive design, impressive results, and focus solely on real relationships.
You don't need to look any further if you're looking for a lasting relationship in Montana.
Additional Resources for Montana Singles
3 Reasons We Love These Apps for Montana Singles
Picking out the best Montana dating apps is a tall task that we don't take lightly. Here is a quick snapshot of some of the more important criteria that go into our ranking system for this state in particular.
1. Numbers matter.
In a state as big as Montana with as few of people, one of the keys to a great Montana dating app is one that isn't a ghost town. While we can't force more people to move to Montana and start dating online, we can point you toward the apps where the most people in the state are congregating.
2. Dating apps that lend themselves to real relationships.
Even if you're in the mood for casual dating in Montana, the proximity of people makes that a bit more challenging when it comes to dating. But more importantly, our experience shows that a larger number of singles in the state are looking for more meaningful relationships. For that reason, the Montana dating apps recommended here lend themselves to that style of dating.
3. No swipe-heavy options.
For the same reason as mentioned above, you won't find any swipe dating apps on this list like Tinder, Bumble, Stir, etc. These tend to lend themselves more to casual dating and aren't great when it comes to creating lasting relationships. Additionally, there are concerns that this instant gratification/more-more-more style of dating may be unhealthy to users.
What is Dating in Montana Like?
While everyone is going to have their own experience when it comes to dating in Montana (or anywhere for that matter), there are some common trends that we tend to hear about (statistically and anecdotally). That's a long way of saying results may vary. All that out of the way, let's look at a few things you should expect to potentially see when getting on the dating scene in Montana (both online and in-person).
Options are limited.
No matter how we spin it, the population of Montana is just over a million people, which means your dating options are going to be limited. On the bright side, though, you do have a lot of people in surrounding states you can meet and it only takes one person to change your life (we hope you're not trying to date a million people). In other words, temper your expectations, but don't get discouraged.
Online dating is really, really popular.
As we mentioned, Montana is in the top 10 of states with the most interest in online dating. What this means is that you can expect to see a vibrant online dating community, and most likely a lacking in-person dating scene (though, not non-existent).
Expect more relationship-minded singles.
Nearly 53% of men and women in Montana are already married, which is higher than the National average (especially for women). This is indicative of a society that focuses more on relationships than quick flings, though, both scenes do exist.
Consider being open to some travel.
If you're looking for someone great, you may have to be open to traveling a little bit. If you use any of these Montana dating sites, don't be scare to set your distance filter a little wider than you might initially think. Cast a wide net, catch more fish!
Expect scrutiny from friends.
A lot of people who grew up in Montana have been in the same class with the same people all their life. This creates some tight-knit bonds and close relationships on top of the already family-focused feel of a state like Montana. What this means for you, especially if you're a city-slicker moving into town is that you'll probably have to get the approval from a lot of close friends before anything serious happens. This is a good thing, though, because it comes from a place of caring and protection. Just something to be ready for.
Montana Singles Dating Statistics
Sometimes understanding "what you've got to work with" is a great way to help you set expectations and game plan a strategy to find that special someone. Below, we've included some stats about the population of Montana and some specific ones that may matter to a single man or a single woman. Additionally, we've included a few key takeaways for you.
The population is just over 1 million. Yes, we're hammering this one, but we want you to have realistic expectations about the dating scene, especially if you're coming from a bigger state with a more vibrant dating scene.
The diversity in Montana is low, with 86% of the population white/Caucasian. If you're looking for ethnic diversity in MT, it's fairly low. After the overwhelming majority who are white/Caucasian, you have 6% Native American, 4% Hispanic, 3% mixed, 1% Asian, and 0% Black.
The median age in the state is 40.1. This is a few years higher than the National average of 38.2. Over a quarter of the population is in their 20s and 30s, though, so plenty of people if that's the bracket you find yourself in.
Total Population
Population in Montana by Gender
49.7% women in Montana
50.3% men in Montana
Overall Singles by Gender
46.6% of women in Montana are single
47.0% of men in Montana are single
Population in Montana by Age
13.3% aged from 20-29 years old
12.6% aged from 30-39 years old
11.3% aged from 40-49 years old
12.8% aged from 50-59 years old
26.0% aged 60+ years old
% Households With Internet in MT
78.1% of households in Montana have internet access
Source(s): Census.gov
When is the Best Time to Date Online in Montana?
In reality, the best time to date online is whenever you're single and ready to meet someone new. But what we wanted to look at is when are the most new people signing up for online dating. From our research, it does look like people are signing up in MT year round.
However, there are some very noticeable spikes in traffic and interest around January! This appears to be the case not just this past year, but over the past five years too. Each of the major spikes you see in the Google Trends traffic below for online dating search terms is in January. Most likely this coincides with New Year's resolutions when we see spikes in the dating industry worldwide.
Again, though, if you're single and looking to meet someone in Montana, the best time to date online is right now.

Free Dating Apps in Montana
If you've read some of our articles, you know we're not huge fans of free dating apps. The problem is that free dating sites come with a lot of fake profiles, scammers, and headaches. That being said, we ARE big fans of dating sites with free trials. While these might not technically be free Montana dating sites, they're the best of both worlds. You can decide after a test drive if you want to upgrade or not without having to shell out cash for every single app or site you want to try.
How do you get your hands on these free trials to Montana dating apps? Head back up to the top of the page and use the links we've provided. These will automatically get you set up with a free account for each option. No these, aren't 100% free Montana dating apps, but you'll thank us later for the quality you'll find when you pay a little.
Montana Dating Apps FAQ
Is dating in Montana hard?
Due to the sheer lower number of people in the state and how far spread out they are, yes, dating in Montana can be quite challenging. This is especially true if you live outside of one of the bigger cities in the more rural parts of the state (most of the state).
How much do dating sites in Montana cost?
The average price of a dating app in Montana is around $20-$60 per month. There are some options that are as low as $10 per month, but you will need to commit to several months to get that deal.
Are there free dating apps in Montana?
Yes, there are free dating apps servicing singles in Montana. However, we highly advise against using these platforms as they have a tendency to be less secure, filled with spammers and fake accounts, and highly trafficked by people who aren't looking for anything meaningful.
---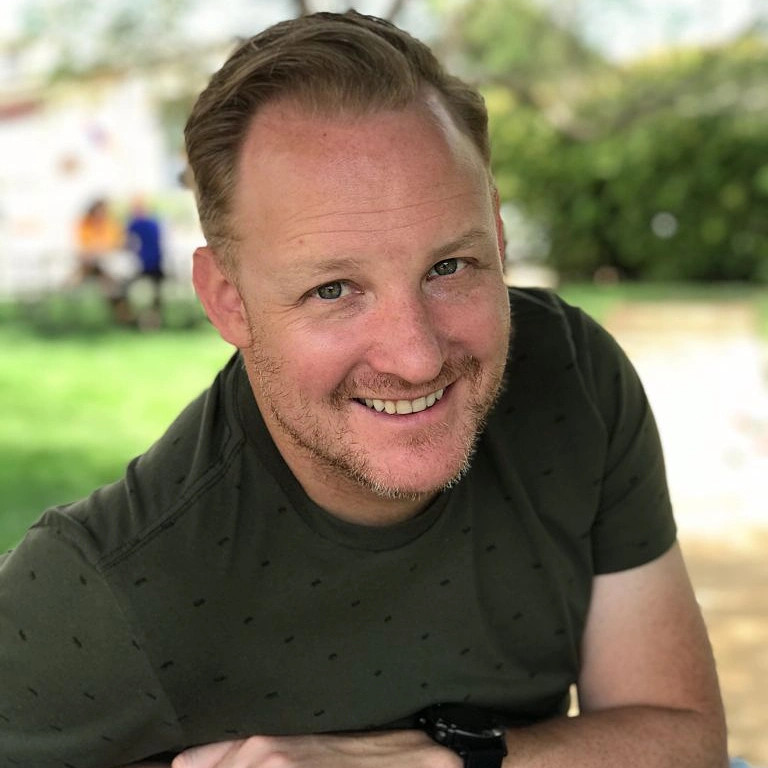 Written By: Matt Seymour
Matt Seymour is a dating industry expert with over a decade of experience coaching singles, reviewing dating apps, and analyzing trends within the industry. With a Masters of Science in Finance (MSF) degree from the University of Florida and extensive knowledge of the innerworkings of the online dating industry, Matt frequently serves in an advisory role to some of the largest dating apps on the market. In Matt's current role with Healthy Framework, he leads the interview team that regularly interviews key dating industry leaders, and leverages his financial knowledge and dating app experience to review and share what singles need to know to get the most out of dating online.