If you're tired of trying to bump into Mr. or Ms. Right in front of the cheese display at Aldi, you've come to the right place. Yes, dating in Missouri is hard, but it does not have to be. In honor of all the singles in the Show Me State, we're going to show you (sorry for the cheesy play on words, we can't help ourselves) exactly how to be more successful dating in Missouri.
How are we going to do that? With the help of technology. We're going to share the best Missouri dating apps for meeting singles, talk about why we think these are such a great tool to actually produce results, and share some resources on the single's scene as a whole. So, whether you've tried online dating before or you're just looking into, let us be your guide to get started on the right track to success.
The Best Missouri Dating App Option
So, standing under the Gateway Arch and hoping to run into the love of your life just hasn't worked yet—we feel you. And while we're suckers for the cinematic love stories that inspire thoughts like that, they're just not practical. What is practical, though, and is a great dating app option for singles in Missouri is eHarmony.
In a spread out state with less than 100 people per square mile (that's heavily skewed by the bigger cities), Missouri singles need a dating app that has a lot of members to meet and connect with. That's eHarmony. And while it's not the largest dating app in terms of total members, it more than makes up for that with the quality of the singles.
Pricing for eHarmony starts at about $40 per month, with membership options that range between 6 months and 24 months (two years). This is a bit more expensive than some of the other options on this list, but the value you receive for what you're paying is impressive. So, if budget is super tight, maybe not a great fit. But if you have the money you can invest in your relationship happiness, why not spend a couple dollars more to get the best.
Take all of that and toss in a two-decade track record of helping millions of singles find love, and you can see why we chose eHarmony as the best Missouri dating app option.
Missouri Dating App for Christians

Christian dating is a big thing in the state of Missouri. Report data suggests that over 4.7 million people in the state identify as being Christian. That's nearly 77% of the population! So, in the spirit (pun intended) of this, we're recommending Higher Bond as a top dating app option in the state.
Often, we go back and forth between recommending Christian Mingle or Higher Bond for states like this. But here's why we went with Higher Bond. Christian Mingle tends to be more for casual Christians who identify with the faith group but aren't that active, so to speak. Higher Bond, on the other hand, is a much better fit for Missouri singles because it's "built for Christian singles who value faith as the driving force behind their relationship decisions.
Don't expect a massive number of members, though, as Higher Bond is still fairly new to the scene. But, with it's dialed in approach and growth marketing plans, you'll see higher quality now and the larger numbers will follow soon.
If your faith is important in your dating life, Higher Bond is probably the right fit for you.
Top Option for Single Seniors in Missouri

We are always the first to commend seniors who are open to trying online dating later in life. But what's important to us, especially for seniors in Missouri, is that they do so on a safe, trusted, and dedicated senior dating platform. While options are limited in this niche, there is one site that rises to the top—SilverSingles.
Here are three quick things we love about SilverSingles. One—you have to be 50 or older just to join, which means a seniors-only community. Two—you'll be greeted with quality customer support to help you along your journey. Three—with over 37% of the Missouri population over the age of 50, you can expect to see plenty of high quality singles in your area or in surrounding states if you live close to the border.
There aren't many drawbacks to SilverSingles other than the fact you may see a higher number of incomplete profiles because you're not required to fill everything out before getting access to the platform. This is a give and take because you can see your matches faster (pro) but you'll also see some incomplete profiles by default (con).
While all three of the other dating apps on this list will work great for Missouri seniors, this is the option we recommend if you're looking for a truly dedicated senior experience.
Best Missouri Dating App for Young People

While online dating is often viewed as a "young person's sport", there tends to be too much emphasis on the sport side of things with casual, swipe-style dating apps like Tinder that are just for super casual dating. What if you're someone in their 20s or 30s living in Missouri who is looking for a little more? Or what if you're still looking for casual, but you want something a little less not-so-wholesome as Tinder?
Zoosk just may be what you're looking for. Ideal for multiple relationship goals (casual and serious), Zoosk has been serving singles in Missouri since 2007. And in 2019, the dating app was sold to Spark Networks who has begun heavily investing in the app's growth and development. All this means for Missouri singles is a quality dating app, that serves multiple interests, and is filled with great singles.
Whether you're attending one of the 79 colleges in Missouri, you're a young professional in a bigger city like Kansas City or St. Louis, or you live in the more spread out "fly-over" type cities of the state and need more connections, Zoosk is most likely going to be a great fit for your needs.
Additional Resources for Missouri Singles
3 Reasons We Chose These Dating Apps
You're not going to find our team randomly recommending dating sites and apps just because we found them on Google. We take our reviews and recommendations seriously. What that means for you is that you can rest assured that all of the Missouri dating apps we recommend are actually the top options available.
Why? Glad you asked. Our team looks at hundreds of different criteria before making a determination. Here are a few of the most important factors that we look at.
1. No limits on distance filters.
As we mentioned (and you probably already know), Missouri is a pretty spread out state with a lot of smaller towns. The state also shares a border with an unprecedented eight different states—Arkansas, Illinois, Iowa, Kansas, Kentucky, Nebraska, Oklahoma, and Tennessee. For dating apps, this means you need to be able to set your distance filters for matches as wide or narrow as you want to. If you want the ability to meet people across state lines, amazing. If you want to keep it within your small town, that should be an option as well.
2. Steady marketing campaigns for new users.
In most states, we don't really take the marketing campaigns of a dating app into much account when racking and stacking. However in Missouri where it's the 3rd lowest state when it comes to online dating interest, we want to see marketing. And we're actually not so much looking for the effectiveness of the campaigns as we are for driving awareness of the app in the state. When you have a lower percentage of your population using dating apps, you need to go to the ones where everyone locally is hanging out.
3. Small town safety features.
There are 1,066 cities in Missouri which means a lot of those are pretty dang small. If you're dating online in a city like that, you are bound to run into people you know (which is fine). However, you're going to want to have some filters you can use to block certain people or hide from other people you're not interested in interacting with. While this is still important in bigger cities, it's even more important in these small cities. The best Missouri dating apps understand this and have built and implemented features to help.
What is Dating in Missouri Really Like?
Something we think is very helpful for singles is a keen understanding of what the dating scene in their area is like. And while the dating scene isn't the same across the entire state of Missouri, there are some things that we've noticed that seem to be trends. Here's what our experience and research have shown about the Missouri dating scene (and what you might encounter).
Social circles are tight knit.
If you've lived here for a while, you already know this. If you're new, now you know. What this means for singles is that if you don't find someone within your tight knit group of connections, it's really hard to get plugged in elsewhere. This means that getting set up by a friend or family member is probably not going to happen. In other words, expect to have to do "more of the work" and the matchmaking for you by yourself.
Missouri is the 15th most religious state in the nation.
In a recent study, over 70% of people in Missouri say they believe in God with absolute certainty. You can imagine that this means faith is going to play a bigger role in dating interactions than it would in a lot of other states. We're not saying you need to run out and get religious if you're not, but expect it to be something people bring up and possibly a deal breaker if you're not on the same page.
People get married young.
Missouri, the land of high school sweethearts? Absolutely. People in the state who grew up here tend to get married pretty young. The average age of marriage in the state is just over 26 years old (19th in the country).
Nightlife outside of the big cities is not off the charts.
Surprise—nightlife in a Midwest state outside of the big cities is slow. While you probably already knew this, it is worth mentioning in the dating discussion as bars and late-night events have always been a popular way that people meet. The good news, though, is that what smaller Missouri cities lack in nightlife, they tend to makeup in smaller, more intimate community events. These are much better places to meet singles anyways and you don't have to be out till the wee hours of the morning building up a nice hangover and sleep deprivation.
Ethnic diversity is lower across the board.
According to the most recent Census data, almost 80% of the population of Missouri are White/Caucasian. Following this is Black at 11% and then Hispanic at 5%. Depending on what you're looking for, this will have a positive or negative effect on your dating experience.
There are a few areas where you'll see an abundance of military singles.
There are two main military bases in the state of Missouri in Johnson and Pulaski. There used to be a Marine Corps base in Kansas City that is no longer active. If you live around either of these cities, expect to see a higher concentration of military men and women around town and on the dating apps. The main focus of Fort Leonard Wood in Pulaski is training new recruits, so expect a lot of those soldiers to rarely leave the base meaning you'll only see them flooding the towns on family days and graduation days.
Two Cities Make the Top Cities for Singles List – St. Louis and Kansas City
Since Missouri has a high concentration of the population in a few bigger cities, we felt taking a dedicated look at those cities was important to understanding the single's scene. Recently, we conducted a data study on the best cites for singles in the US. The study looked at the 90 biggest cities (by population) in the nation which brought St. Louis and Kansas City into the mix.
Results? St Louis did quite well cracking the top 20, and Kansas city had a below average showing coming in at 54th. We've linked the full study in the above paragraph if you'd like to see specifically how each city did in every category.
17th – St. Louis
54th – Kansas City
Missouri Singles – Dating Statistics
Curious what the bigger picture of the Missouri singles population looks like? We don't blame you. Knowing what the community looks like can give you the vital information you need to better plan your approach. For example, did you know that women outnumber the men 51/49? In a state of 6 million plus people, that's over 77,000+ more ladies. But on that same token, only 50% of the women in Missouri are unmarried (single).
Let's take a look at the numbers.
Total Population
Population in Missouri by Gender
50.6% women in Missouri
49.4% men in Missouri
Overall Singles (Unmarried) by Gender
50.1% of women in Missouri are single
47.6% of men in Missouri are single
Population in Missouri by Age
12.7% aged from 20-29 years old
13.2% aged from 30-39 years old
12.0% aged from 40-49 years old
12.4% aged from 50-59 years old
24.6% aged 60+ years old
% Households With Internet in MO
77.6% of households in Missouri have internet access
Where is Online Dating Most Popular in Missouri?
Since we're talking Missouri dating apps, it's important we answer the big question—are singles in the state actually using dating apps?
The answer is yes, but nowhere near as much as other states. In fact, Missouri ranked 49th for interest in online dating. Not great, but that doesn't mean people aren't still having success.
To dig deeper, we wanted to see what cities in the state had the most interest in online dating. Let's look at the results.
Springfield takes the top prize for cities in Missouri with the most interest in online dating over the past 12 months. St. Louis wasn't far behind in second, and Kansas City rounded out the top three. How did we get this information? We asked everyone. Kidding. We wish we had that much time. We actually looked at Google search trends data from all the major metropolitan areas in Missouri over the past year. This helped us identify the cities and areas with the most search traffic, and therefor, the most interest in online dating!
What was really interesting was when we compared the most recent data to that of the data over the past five years. In the recent times, Springfield leap frogged St. Louis who actually used to be on top. Does this mean you're out of luck in you live in St. Louis or any other city in MO? Not at all. These are just the hottest of hot spots. The rest of the state is still booming with singles moving towards the world of online dating.
Springfield MO – (100)
St. Louis MO – (87)
Kansas City MO – (65)
Paducah KY-Cape Girardeau MO-Harrisburg-Mount Vernon IL – (19)
Missouri Dating Apps FAQ
Is dating in Missouri hard?
We'd venture to say that dating in Missouri is actually quite hard. The reasons for this include safety concerns in bigger cities, a more geographically spread out population, one of the lowest interest levels in online dating, and a stigma that things are bad that seems to self-perpetuate itself.
How popular is online dating in Missouri?
While many people do actively use online dating in Missouri, the state ranks 49th for online dating popularity. This means that only North Dakota and Rhode Island rank behind the state as having lower interest in the means of finding love. Still, we think it's a worthwhile endeavor to help overcome the other challenges found within the state's dating scene.
---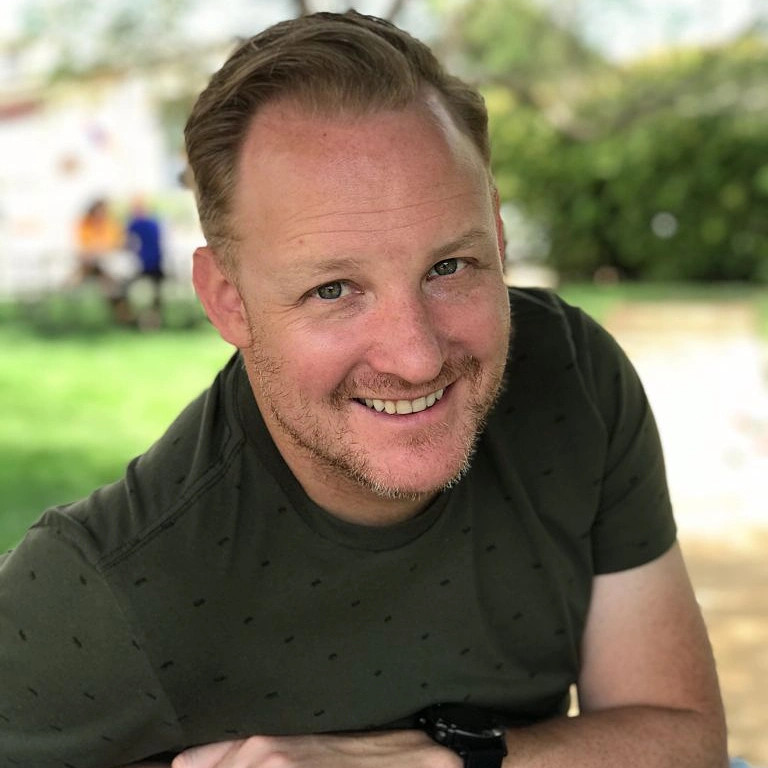 Written By: Matt Seymour
Matt Seymour is a dating industry expert with over a decade of experience coaching singles, reviewing dating apps, and analyzing trends within the industry. With a Masters of Science in Finance (MSF) degree from the University of Florida and extensive knowledge of the innerworkings of the online dating industry, Matt frequently serves in an advisory role to some of the largest dating apps on the market. In Matt's current role with Healthy Framework, he leads the interview team that regularly interviews key dating industry leaders, and leverages his financial knowledge and dating app experience to review and share what singles need to know to get the most out of dating online.