"Where do you go to Church?" If you've ever dated in Mississippi, the chances are really high you've probably heard this question at least a time or two. And understandably so as Mississippi ranked as the number one most religious state in the country in a recent study.
But whether you're part of the 77% who say their highly religious or not, we all have one thing in common—we have the desire to date, connect, and meet someone special. And Mississippi dating apps are here to help us cut through the confusion and the noise to meet our person in this state of nearly 3 million people.
If you're ready, we want to start by showing you the top dating apps in Mississippi and follow up with a ton of great resources to help you master the single's scene and find that special someone.
Top Overall Mississippi Dating App


In a state where 82% of people say they believe in God with absolute certainty, it makes sense that the number one dating app would be a faith focused one. For us, that's Higher Bond. Higher Bond is a dating app built for singles who value faith as the driving force behind their relationship decisions. With a faith-focused matching questionnaire, batch-style matching, and guided first messages, it's really the new leader in Christian dating that you have to check out.
Expect to see a smaller user base for two reasons. Number one—the app is less than a year old. Number two—while there are a lot of Christians in the state, this app is lasered in on those who really take their faith seriously. As you might imagine, this is exciting to some singles and less enticing to others.
Overall, though, Higher Bond still earns the top spot as the best Mississippi dating app that we expect to continue getting better everyday.
Best Inclusive Mississippi Option for Everyone
While a large percentage of the population of Mississippi is religious, that doesn't mean everyone is. A great option for people that fall into that group (and for people who are religious who want another option) is eHarmony. It's funny that a lot of people think eHarmony is a religious site, but that's only because it has a lot of religious members as well as those who aren't (and because it was started by an Evangelical Christian over 20 years ago).
In fact, it's almost like eHarmony is a little cross section of Mississippi! But over the years, the app has moved away from its more religious roots and toward an app more inclusive of all walks of life. Features wise, expect to see curated matches, a proven matchmaking algorithm, well-thought-out mobile apps (iOS and Android), and the ability to send flirts to users you might be interested in but are too shy to message.
What you won't see, though, are any swipe-style features or other casual dating features that have grown in popularity across the industry. We'd imagine the younger generations might see this as a con and those more used to traditional online dating will see it as a positive.
If you're looking for a real relationship and lasting connections, this is probably the best Mississippi dating app for you.
Best Mississippi Dating App for Options
Zoosk is not only the highest grossing dating app in the App Store, but it also has one of the largest userbases (over 30 million) and one of the most active userbases (over 3 million messages sent daily). If those numbers got your attention, they should. Often, a complaint we hear from singles in Mississippi is either that they can't find any options in their area (usually because it's fairly rural) or that everyone they meet is the exact same.
The first complaint is probably to be expected in a less populous state with only 62.9 people per square mile. As for that latter, the data is purely anecdotal—but we imagine that's probably resonating with a lot of you. Thankfully, a dating app like Zoosk has so many members and does such a wonderful job of bridging the gap between rural singles and unique singles that it goes a long way to correct these issues—making for an easy pick for a great Mississippi dating app.
The one concern to consider before signing up is that some users have reported feeling overwhelmed with the sheer number of options on Zoosk. While that might sound silly, you need to make sure you're someone that can handle having access to millions of singles in an instant without letting online dating take over your time and your life.
If you can approach Zoosk with some moderation, you'll probably love it.
Best MS Dating App Option for Females Taking the Lead

While it might not seem like much, there are about 80,000 more women in the state of Mississippi than there are men. And since women take the crown, we thought it fitting to include a dating app option that continues that trend. Bumble is a dating app where women make the first move. Anytime a mutual match is made it's up to the woman to initiate the conversation. If she decides she's no longer interested (or forgets) in the allotted 24 hours, the match disappears and that's the end of that love story.
Now, if you're chivalrous to the point that you think men should be making the first move—you won't like Bumble. But if you're buzzing (pun intended) to shake things up and try a different approach, you may enjoy this option.
Additional Resources for Mississippi Singles
3 Reasons We Like These Mississippi Dating Apps
Why these apps and not one of the other thousands of options? Great question. The full list of reasons is about as long as the Mississippi River (which is 2,340 miles in case you're curious). So instead of sharing that, we wanted to share three of the biggest reasons we think these are truly the best Mississippi dating apps and site options.
1. Safety and Security a Proactive Priority
While the days of leaving your doors unlocked in the south may be gone, we still like to believe that Mississippi keeps that safe feeling we're all so used to. And for us, we think that should absolutely continue over into the dating realm. The dating apps we've recommended are proactive about security, dedicate the right amount of resources to keep you safe, and…well…actually care.
2. An Abundance of Faith-Focused Options
We already touched on the fact that faith is important to a large majority of the singles in Mississippi. For that reason, we included religious dating apps in our list. And for those who aren't religious, we included a few other options that will work great for you.
3. Singles from all over the state (and close by)
While we listed this last, it's probably the most important aspect of what makes a Mississippi dating app legit. We want to see a ton of singles from all areas of the state including the bigger cities as well as the smaller and more rural suburbs (and the backwoods). Additionally, we want dating apps that let you search by proximity so you're not just stuck with the singles in your town. This also helps if you live close to the border of another state (Tennessee, Alabama, Louisiana, and Arkansas).
For example, if you live in north Mississippi, wouldn't you be interested in dating singles from Memphis? We'd think so!
What the Mississippi Dating Scene is Like
Step one of dating in Mississippi is finding the right dating app or dating site. Since we've checked that box already, we can move onto step two. Step two is getting an idea of what the lay of the land looks like. What is dating in the state really like? What can you expect? Below, you'll find some of the common trends singles are reporting from the Mississippi dating scene.
Expect a lot of people to ask you where you go to Church.
As we mentioned, Mississippi is about as religious as a state can get. There's a running joke that the first question someone always asks is where you go to church. And while it is a joke, it's also pretty dang close to the truth, but should be expected from the state where people go to church the most.
Tight social circles can play to your advantage.
As a state in the south, social circles and family is big. What we've found is that social circles in the state are smaller and tight knit. This can have an effect on dating as it's a bit harder to get someone to recommend a friend for you to date. It also may be a bit risky if you're in a tight knit and small group to date someone because if it doesn't work out, it could get awkward.
Community calendars can give you some unique ideas.
While there are a few big cities in MS, even those feel like the small towns that make up most of the state. If you're looking for unique events to meet singles or you're looking for fun first dates, community calendars (you can find these online at Churches and news stations) are going to be super helpful.
People tend to favor relationships (which means a lot of people may be taken).
Below, we've included some data on the single's scene in the state. You may notice that the number of unmarried men and women is much higher in the state than it is in the US. This is true, but don't let it fool you into thinking that means everyone isn't in a relationship. People in Mississippi love to get into relationships, so expect to have to navigate that.
Age distribution of singles is pretty good.
When you look at the number of people and singles in each age bracket in Mississippi, it's pretty well spread out with most falling within the 12%-13% bracket. This just means that certain age groups aren't going to have much of an advantage or disadvantage over others.
Transplants are welcome.
If you cruise enough internet forums, you'll see that a lot of people moving to Mississippi (especially from places like California) were worried they wouldn't be accepted. Thankfully, every report we've seen is that people are welcomed with open arms as long as you're not snobby or insulting of your new state.
There are fewer young people in the state.
Over the past few years, the percentage of people aged 20-29 in the state dropped by a few percentage points. This, of course, means fewer options for singles in that age bracket. Where did we see the gain? We saw it in the 60+ category, which means a positive of more options for those looking to get into senior dating.
Mississippi Singles Dating Statistics
Total Population
Population in Mississippi by Gender
51.3% women in Mississippi
48.7% men in Mississippi
Overall Singles by Gender (Unmarried)
54.7% of women in Mississippi are single
50.2% of men in Mississippi are single
Population in Mississippi by Age
The median age in MS is 38.6 (almost equal with the National average)
12.7% aged from 20-29 years old
12.8% aged from 30-39 years old
12.3% aged from 40-49 years old
12.1% aged from 50-59 years old
23.6% aged 60+ years old
% Households With Internet in MS
68% of households in Mississippi have internet access
Source: Mississippi Census
Areas of Mississippi With the Most Interest in Online Dating
Since we're covering the dating market as a whole, we didn't want to stop short by just recommending some great dating apps and calling it a day. We wanted to dig a little deeper and share some data that certainly will help you have a better understanding of the market.
We decided to take a look at which cities in Mississippi had the most interest in online dating. The best way to find this information out is to look at recent search engine traffic statistics. Our team looked for the cities and metropolitan areas in the state with the highest levels of search traffic for terms relating to online dating.
What's really interesting is that in most states in the U.S., the trends for the past 12 months usually match the trends over the past 5 years. Not in Mississippi! Over the past 12 months, the city with the most interest in online dating was Jackson, MS. However, if you look further out at the trends over the past five years, that title went to the Columbus-Tupelo-West Point area. Now, that area only has 50% of the traffic we see from Jackson—a huge leapfrog.
Here are the current leaders in interest in the state over the past 12 months (the more current data).
Jackson MS – (100)
Columbus-Tupelo-West Point – (50)
Memphis TN – (13)
Mississippi Dating Apps FAQ
Can I meet people online in Mississippi?
Yes, you can absolutely meet people online in Mississippi. Over the past two decades, the interest among singles in the state has continued a steady trajectory upward. What's interesting is the most interest over the past 5 years was in the Columbus-Tupelo area, but in the past 12 months that shifted to the Jackson area.
Is online dating in Mississippi safe?
Yes, online dating is as safe or safer than dating in person in Mississippi. There are still risks and dangers to be aware of, but it is no different than meeting strangers at a bar or going out with people you don't know very well. The best Mississippi dating apps are the ones that prioritize security and member's well being.
---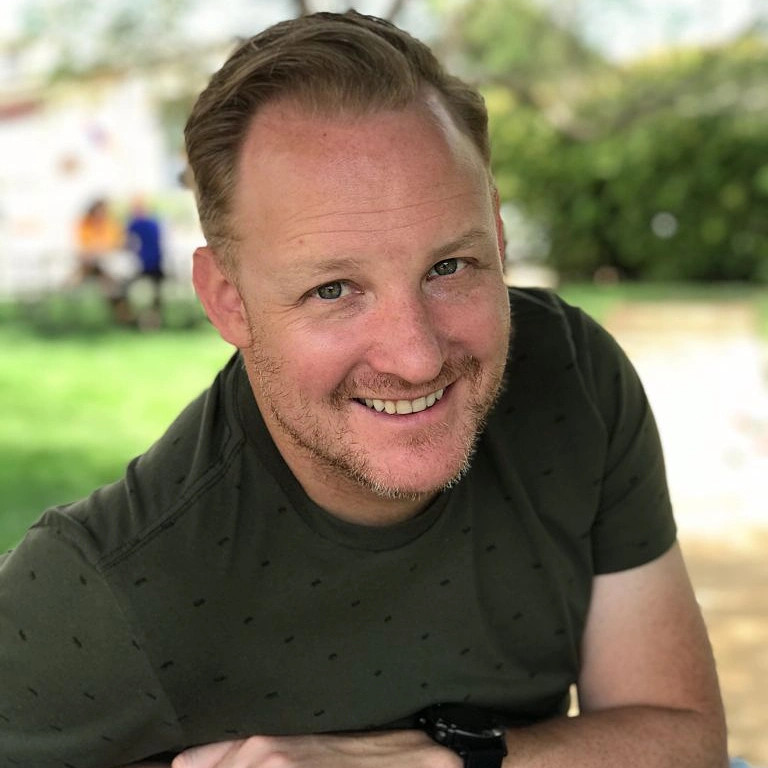 Written By: Matt Seymour
Matt Seymour is a dating industry expert with over a decade of experience coaching singles, reviewing dating apps, and analyzing trends within the industry. With a Masters of Science in Finance (MSF) degree from the University of Florida and extensive knowledge of the innerworkings of the online dating industry, Matt frequently serves in an advisory role to some of the largest dating apps on the market. In Matt's current role with Healthy Framework, he leads the interview team that regularly interviews key dating industry leaders, and leverages his financial knowledge and dating app experience to review and share what singles need to know to get the most out of dating online.