Maryland is a mid-Atlantic state famous for plenty of things like blue crabs, being one of the original 13 colonies, and as the home to where the National Anthem was written. What Maryland is not famous for is being a hotbed for dating and having a raving single's scene.
However, the stigma just might be wrong (well, at least in some areas). With the help of some new Maryland dating apps and some single's resources we put together, you can turn what many might refer to as a dud into a stud. In this guide, my team and I will show you the best Maryland dating apps, a snapshot of the single's scene in the state, and share a few resources to get you started the right way.
The Best Dating Apps in Maryland Ranked
Elite Singles Maryland

With the DC-Metro area just down the road and a lot of professional industries doing well in the state, it's no wonder that there is a large population of young professionals (and seasoned professionals) in the state. Additionally, the state's diverse population has a lot of successful people not just in traditional "business" jobs, but in a lot of neat and unique industries.
Because of these facts, Elite Singles is our pick for the best Maryland dating app. Aimed at those who have goals and are looking for more out of life, Elite Singles has been a staple for Maryland singles for a while now. It's not just for business professionals either. As long as you're someone who excels in your field and respects the mantra work hard/play hard—you'll enjoy Elite Singles.
Now, if casual is the name of the game for you, Elite Singles probably doesn't make sense. We'd recommend going with a site like Zoosk or even something like Bumble (if you want an option where the women have to start the conversations).
But if you really want to meet someone who is going places in life (or will respect that you have career aspirations), Elite Singles is your go-to option.
eharmony Maryland
Elite Singles is heavily geared toward singles in Maryland who are aligned in their work goals and accomplishment desires. This is great. But what if something like family is more important to you or equally as important? This is where a dating app option like eharmony comes in to help.
eharmony leverages over 20 years of experience, an in-depth matching algorithm, and a database of millions of singles to deliver a serious and effective dating experience. That's a fancy way of saying, expect to get results if you're looking to find someone to marry or at least a committed relationship.
Zoosk Maryland

While the median age in Maryland is slightly above the national average, there are several pockets of younger singles throughout the state. Particularly, you'll see a lot of younger people looking for love in college towns (there are 55 colleges in the state of Maryland) and some of the bigger cities with young professionals.
For these singles, we recommend Zoosk. While Zoosk works well for all age groups, there are aspects of it that we like more for younger singles in Maryland. These include a swipe-style feature (called Carousel), both an iOS and Android app that are well-rated and user friendly, and a marketing message that reaches younger people effectively.
And with Zoosk memberships starting at $12.50 per month, it's an affordable way to find love in Maryland.
Higher Bond Maryland

Much like in most of the country, Christianity is something that is important to a lot of singles who are looking for love or someone to settle down with. If sharing the same faith with a mate is important to you, you'll want to check out Higher Bond. While open to anyone to join, Higher Bond is designed to reach serious Christian singles who truly care about letting faith play a role in their relationships.
Launched in 2022, this dating app comes with a lot of faith based features. These include a faith-driven matching algorithm, guided first messages, 100% manual account and photo approval, personal limits to keep you from getting overwhelmed, and strict content guidelines. Together, these promote a safe and welcoming environment for Christians in Maryland to find the man or woman of their dreams.
And with two-thirds of the population in the state being Christian, this is a match made in Heaven for Maryland.
Additional Resources for Maryland Singles
3 Reasons We Love These Maryland Dating App Options
Our process for choosing the best Maryland dating apps is an intensive one that involves a ton of research, actual user testing, and a few tricks we know to get the real scoop on the quality of the options. Without sharing our complete process, here are three of the most important factors we use when racking and stacking the options specifically for Maryland.
1. Attention to the prevalence of professional singles.
As we mentioned (and will mention again), Maryland has a lot of professional singles of all ages. This is why many of our options are apps that cater to those groups (Elite Singles and The League). We did also include some other apps like eHarmony that caters a little more to people all across the spectrum.
2. Search filters to accommodate the odd shape of Maryland.
I'm not calling Maryland weird, but it's certainly shaped that way. This means there are some super thin areas of the state where you're closer to more people in bordering states than you are in Maryland. Why are we even talking about this? Because a great Maryland dating app has to have the ability to search for matches by distance and not just by the name of your city or state. This way you'll also see matches in Delaware, Pennsylvania, Virginia, West Virginia, and DC (depending on where you live and how far you set your filters).
3. Online safety is a priority.
Sadly, if you look at the cyber crime statistics (and even the regular crime stats for Maryland), they're not great. They're actually real bad. What this signals to us is that our selections for the best dating apps in Maryland need to be ones that are safe, secure, and are run by teams that prioritize these issues. Just a few of the things this includes are proper SSL encryption, proactive systems to go after bots and fake accounts, and customer support that is actually worth something and not just a cookie cutter response factory.
What the Dating Scene in Maryland is Like
Finding love or someone to spend some time with in Maryland is actually not as hard as it is in other states. You have options for amenities, a few unique ways to meet singles, and there are actually some quality folks running around. But, your success starts with understanding the landscape. Below, we've shared a few observations about what the Maryland dating scene is really like for your situational awareness.
Coed adult sports are a big thing.
While this is more of a tip than anything, it still is representative of the dating scene. Adult sports (like kickball, volleyball, softball, etc.) are big in the state and a great way to meet other singles. If you're looking to get plugged in, VOLO sports is big in Baltimore and WAKA is operating in Bethesda.
Bars in a lot of areas are like BBQs.
This is our nice way of saying that a lot of the bars are heavily trafficked by men but not so much by women. The term you may hear used that's a bit crass is a sausage party (so we prefer to call it a BBQ).
The state has a ton of young professionals.
While most of them will probably work for the government or the Department of Defense (DOD), there are going to be a ton of younger professionals across a lot of different fields—heavily dependent on the city that you're in. The latter rings a lot truer the closer you get to the DC-Metro area. If you're young and like professional singles, this should be awesome news.
The internet actually has some good things to say about online dating.
If you go to the forums for just about any city in the country, it's usually a chorus of people complaining about how online dating sites are terrible in their city. We think this is just the case of the ones with the bad experiences are the loudest, but we'll leave that for another day. What we want to point out, though, is that for Maryland—people actually have some good things to say about online dating. Since we think it's good in most states, this must mean it's beyond incredible in Maryland.
Diversity is decent.
The cultural makeup of the state is actually a lot more diverse than a lot of other areas, which means great things for singles looking to meet someone diverse. The four largest groups in the state are White (48%), Black (29%), Hispanic (11%), and Asian (7%).
Be careful if you get intimate.
While this tip is true everywhere, it's especially important in Maryland. In a recent data study that we'll talk about more later, we found that Baltimore (the largest city in Maryland) has the 10th highest rate of STDs in the entire country. Keep this in mind when you make your decisions so you don't end up with a big bowl of regrets.
How Maryland Cities Rank for Singles – A Data Study
Another great way to look at the single's scene in a state is to break things down city by city. While we aren't able to look at every city or municipality in the state (there are 157 of them), we did look at any that cracked the top 100 largest cities in the country (which was Baltimore).
As part of a comprehensive data study, we looked at 100 of the biggest cities in the country and racked and stacked them based on 36 different data points. Baltimore was the only MD city that made the list and came in at 71st. We linked the study in the previous sentence in case you want to see things broken down. A few of the other highlights:
Baltimore had the 5th highest percentage of single men in the country.
Coincidently, they also had the 5th higher percentages of single women in the country.
Not as exciting or welcomed, Baltimore had the 10th highest prevalence of STDs in the country.
Maryland Singles Dating Statistics – Additional State Information
To close this section, here's some more general information about the population of Maryland and the single's scene. We'll look at some Census data for which age groups might have more matches in the state, who dominates—the men or the women, and what percentage of each group is currently single and unmarried.
Total Population
Population in Maryland by Gender
51.3% women in Maryland
48.7% men in Maryland
Overall Singles by Gender
53.0% of women in Maryland are single
48.3% of men in Maryland are single
Population in Maryland by Age
The median age is 39.3 (about half a year higher than the National average)
12.5% aged from 20-29 years old
14.0% aged from 30-39 years old
12.5% aged from 40-49 years old
13.4% aged from 50-59 years old
23.1% aged 60+ years old
% Households With Internet in MD
84.6% of households in Maryland have internet access
Source(s): Census.gov
What Cities in Maryland Are Most Interested in Online Dating?
One of the best ways to get a pulse on the online dating scene of a city or a state is to look at the Google search trends. Areas where more people are searching for online dating solutions means more single men and women looking for the same thing you are. In the state of Maryland, Baltimore gets the prize for the most search traffic surrounding online dating over the last 12 months. In second place with about 63% as much traffic is the Salisbury area. And rounding out the top three is the Washington D.C. area with about 42% as much traffic as Baltimore.
Keep in mind that this data is the metropolitan area for each city, which means it includes all of the smaller (and sometimes bigger surrounding towns. Also, just because you don't see your city on here, doesn't mean there aren't tons of singles in your area online. We're looking at you Columbia, Germantown, Silver Spring, and Waldorf.
Baltimore, MD (100)
Salisbury, MD (63)
Washington DC (42)
Are There Free Dating Sites in Maryland?
The short answer is, yes, there are some free dating sites in Maryland. There are also some sites that allow you to use premium features but only a limited amount (sites like Tinder and Bumble). And then there are sites that require a premium membership to communicate but do have free trials you can use to test things out yourself.
The problem with the completely free options is that the companies don't make any money (unless they're serving a ton of obnoxious ads). What this means for you is that you're not going to get the safe and effective experience you're looking for. When most people talk about their bad experiences with online dating, it's because they tried to use a free app instead of investing in the process.
If you really want something 100% free, you can try POF but you're not going to be happy with what you find. We recommend using a Maryland dating app with a free trial so you only upgrade where it makes sense but you get the luxuries that come with a paid option.
Maryland Dating Apps FAQ
Is dating in Maryland really hard?
Honestly, we think that dating in Maryland is a bit easier than in other places due to the fact that there are so many professional singles (who may be less flaky), there's a lot of diversity (plenty of options), and we actually have heard people speak positively about online dating in forums and places where it's usually just people bashing the world.
What's the best dating site in Maryland?
Our choice for the best dating site in Maryland is Elite Singles because it caters heavily to the professional and educated scene, two things that are in abundance in the state. Additionally, the site focuses on more committed type relationships, which we believe meshes will with a lot of the goals of Maryland singles.
Where do people meet singles in Maryland?
Some of the options you have to meet singles in Maryland are bars (sometimes guy heavy), adult sports leagues (a great option in Baltimore or Bethesda), through friends and family, at work, at the gym, or online. There are more places, but these are the big ones with the highest success rates.
---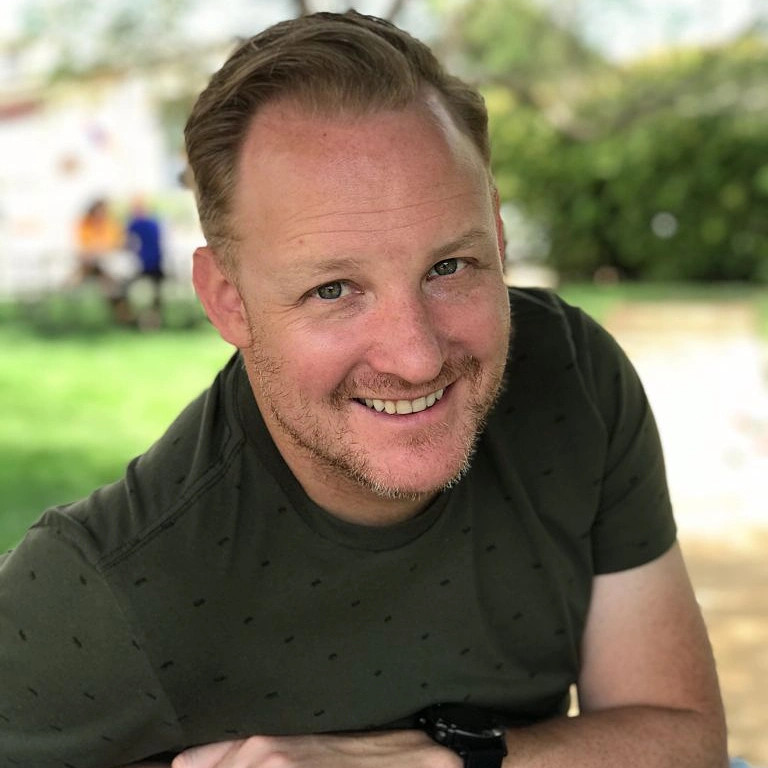 Written By: Matt Seymour
Matt Seymour is a dating industry expert with over a decade of experience coaching singles, reviewing dating apps, and analyzing trends within the industry. With a Masters of Science in Finance (MSF) degree from the University of Florida and extensive knowledge of the innerworkings of the online dating industry, Matt frequently serves in an advisory role to some of the largest dating apps on the market. In Matt's current role with Healthy Framework, he leads the interview team that regularly interviews key dating industry leaders, and leverages his financial knowledge and dating app experience to review and share what singles need to know to get the most out of dating online.