The Pine Tree state is famous for a lot of things—fishing, blueberries, lobster, lighthouses, and diverse landscapes. Surprised that an easily accessible dating scene wasn't on the list? We doubt you are. You see, even though there are tons of high quality singles walking amongst the nearly 1.4 million people in Maine, dating in Maine is complicated. It can feel like the quality singles are so close but finding a way to connect and get on some dates seems like a tall task.
Enter the solution—dating apps. Online dating apps and websites might seem new or even a little odd to you, but they're the wave of the future. Millions of singles all across the country (and in Maine) are using technology to find what they're looking for when it comes to love and relationships.
Sure, in the early days it was a bit strange. However, nowadays, the best Maine dating apps are the easiest and most effective way to match, connect, and meet singles who live in your state, surrounding states, or from all over the country and the world if that's what you're interested in.
The Best Dating Apps in Maine
eharmony
Elite Singles
Higher Bond
Zoosk
The League
SilverSingles
The Reason eHarmony is the Best Dating App in Maine

Maine is small. The dating pool is small. There, we said it. But just because there aren't that many people in the state doesn't mean you can't find love. What it does mean, though, is you need a dating app with a lot of quality options throughout the state and neighboring areas.
While in some rural states we'll recommend dating apps with more weight given to quantity first, we think Maine is still consolidated enough that we can give equal weight to quality and quantity. For us, that's eHarmony. eHarmony is a dating app dedicated to helping singles find meaningful connections and relationships. They've been in the business for over 20 years and have helped millions find their special someone.
If you're a single in Maine who wants a relationship, eHarmony should be your first stop.
Additional Resources for Maine Singles
What Makes These the Best Maine Dating Apps?
Our list of the top Maine dating apps and websites didn't come from some random Google search. Nor did it come from a haphazard look at what each site has to offer. Instead, our rankings come from a detailed, thorough, and frankly, exhaustive process of reviews, testing, racking, and stacking. In other words, our teams put a lot of time and effort into figuring out what Maine dating sites are truly the best and which should be avoided at all costs.
This isn't a complete list of the factors we look for when racking and stacking, but here are a few of the main things we look for:
These dating apps aren't favorable to tourists.
A lot of people love to come visit Maine throughout the warmer parts of the year which is great. However, if they're jumping on the dating apps for a quick weekend fling and you want to meet someone local—that's annoying. This is why the Maine dating apps we've recommended don't work off your current location or proximity to other users. They're set with your home location, to prevent most tourists from getting access to you.
Yes, one some apps this can be manipulated, but it's going to be way better than the options that do it for you automatically or at the click of one button.
You can cross both state and international borders.
For singles who live in the southwest part of the state, you certainly want a dating app that lets you also meet singles who live in New Hampshire. And for singles who live in the north, you might want to at least have the option to meet singles in Canada. All of the apps we've recommended let you search by distance, which will let you cross state lines with no issues. Some of the apps do let you select to meet singles from Canada without needing to jump through a lot of hoops.
For example, our top dating app pick for Maine (eHarmony) lets you simultaneously see singles from the US and Canada if that's what you're interested in.
There's a focus on quantity and quality.
You're going to get annoyed with us saying that the dating pool in Maine is small—but it's the truth. This is why the apps we suggest must have an abundance of singles for you to interact with. But we're not going to just throw caution to the wind and forget about quality just in the name of numbers. What you'll find with these Maine dating apps is a nice balance of quality and quantity to make the perfect storm to help you find love.
What is the Dating Scene Like in Maine?
Maine is a relatively small state at only 30,845 square miles, but that doesn't mean there's not an active dating scene in the state. How active? What's it like? Any good? We wanted to answer as many of these questions as we could for you today. Here are some observations we found about what dating in Maine is like.
Swipe-style proximity dating apps are filled with tourists.
Apps like Tinder or an apps like Bumble that work primarily off your current location (and not where you live) seem to be filled with tourists and people looking for travel tips. It's certainly annoying if you're looking for an actual relationship, which is why we favor Maine dating apps that work based off your home location.
The nightlife is actually pretty good.
If you live in Maine, you already have your personal opinion on the nightlife, so we're speaking mainly to the new transplants. Most small states we look at don't have much in the way of nightlife. Maine, though, actually delivers. A lot of cities have a good mix of different types of bars and you'll find a lot of unique events like karaoke, trivia, etc. that are amazing places to meet singles. Be aware, this is dependent on what city you live in. Nightlife in places like Portland will be a lot better than most of the tiny towns throughout the state.
Yes, the population of Maine is small.
While it only takes one person to change your life, a smaller dating pool is always going to make things tougher. And with just over a million people in the state—then you subtract out over half of them who are already married, probably two thirds of what is left who aren't in your age bracket, cut that in half if you're only interested in one gender, remove the ones who live too far away…and you're at a pretty small number. Notice we didn't even talk interests or if they're actually your type yet. This isn't to discourage you. It's to help you set your expectations appropriately.
The younger folks don't stay for long.
This is more a demographic observation, but it does have an effect on the dating scene. There seems to be a trend of a lot of younger people (primarily those going to college) that as soon as they graduate, they leave the state. Yes, this isn't everyone, but in our view it is the majority and not the minority. This is just something to be aware of if you're younger and start dating someone who is in college. Make sure (when the time is right) to discuss their longer term plans to make sure you're not going to get left high and dry.
It's a lot of older people.
Speaking of young people leaving, the median age in Maine is 44.7, which is almost 6 years higher than the National average. The percentage of people 60 and over in the state is almost 30%, which is almost 7% higher than the National average. If you're not getting the hint we're dropping here, it's a lot of older people. If you're a senior looking to date in Maine, hallelujah you're going to love it. If you're younger, this cuts down on that calculation we were talking about even more.
Summer dating is great. Winter dating is awful.
In the Summers in Maine, you have amazing outdoor events like farmer's markets, festivals, etc. These are prime locations to meet quality singles, and are also great places to take a date. During the winter…where do we start? Let's just say it's not only the roads and the schools that get shut down. People tend to stop dating when it's so cold that they don't want to leave their homes. Leading up to the winter, you'll see a surge in dating interest as people get ready for cuffing season. And during the cold, you will see a lot of people on the apps chatting, but there won't be a lot of progress in terms of actual dates. They're more getting things lined up for when it's not negative a billion degrees out. Use this knowledge to your advantage to know what to expect and how to maximize your results.
It's heavily Caucasian.
Over 90% of the population of Maine is White or Caucasian. The closest to that is Mixed Race at 5%, then Hispanic at 2%. Whether this is a pro or a con depends on your interests and what you're looking for, but we just wanted to share in case you're new to the area.
Maine Singles Dating Statistics
Since we're already talking demographics, let's share a few more stats about what to expect in Maine. Take note (again) of the higher population percentages in the more senior age groups. Also, on a more positive note, enjoy the nearly even gender split, which is always a plus for the masses when it comes to dating.
Total Population
Population in Maine by Gender
50.9% women in Maine
49.1% men in Maine
Overall Singles (Unmarried) by Gender
49.2% of women in Maine are single
45.9% of men in Maine are single
Population in Maine by Age
11.4% aged from 20-29 years old
12.7% aged from 30-39 years old
11.6% aged from 40-49 years old
14.2% aged from 50-59 years old
29.7% aged 60+ years old
% Households With Internet in ME
80.0% of households in Maine have internet access
Cities in Maine Where Online Dating is Most Popular
While Maine is small (sorry we keep saying it), there still is value in looking at the dating scene on a city by city basis. Let's look at which cities in Maine had the most interest in online dating over the past few years.
In some states in the US, we see multiple cities that pop up as hot spots for online dating popularity. However, when we look at smaller states, it's common to see only one area that reigns supreme as a digital dating hot spot. In the state of Maine, that was the case. The area of Portland-Auburn (including the surrounding suburbs) had the most search activity over the past 12 months and the past 5 years. In fact, if you go all the way back to 2004, that's still the case!
So, if you live in that area, chances are high that a lot of the singles you see on the street are probably using online dating apps. If you live elsewhere, that doesn't mean you can't have success. We just like to identify the real hot spots based on internet search traffic volume.
Portland-Auburn ME – (100)
Free Dating Sites in Maine
One of the coolest things about these Maine dating sites is they all have excellent free trial memberships available for no cost. Trial memberships require no form of payment at sign up and allow you to create your own personalized profile and begin searching other members' profiles. This is a phenomenal way to get your feet wet and test things out before you jump into the deep end.
Now, if you want full features, you will have to upgrade your account to a paid membership. But these free trial accounts at the top Maine dating sites are the best way to get started right now.
Maine Dating Apps FAQ
Is dating in Maine hard?
The short answer is yes, dating in Maine is hard, mainly because the dating pool is significantly smaller than in other states and is skewed heavily towards the older demographic. So, if you're older, it will feel a bit easier than in a lot of other areas. However, if you're younger, it's not impossible, but it's a bit more challenging as your options are somewhat more limited.
Is Tinder good in Maine?
If you're looking for casual, no-commitment dating, then Tinder will probably work just fine for you in Maine. However, we have heard a lot of reports of people saying the app is filled with tourists looking for "tour guides" and tips for the town. That may be something you like, but it also might annoy you—all depending on your goals. If you're looking for a committed relationship, though, it's not going to be a good fit in our opinion.
Do seniors in Maine use dating apps?
They do! In fact, one of the fastest growing groups turning to technology to find love are seniors. And in a state where the median age is significantly over the National average, you can only imagine how these two facts are working together.
---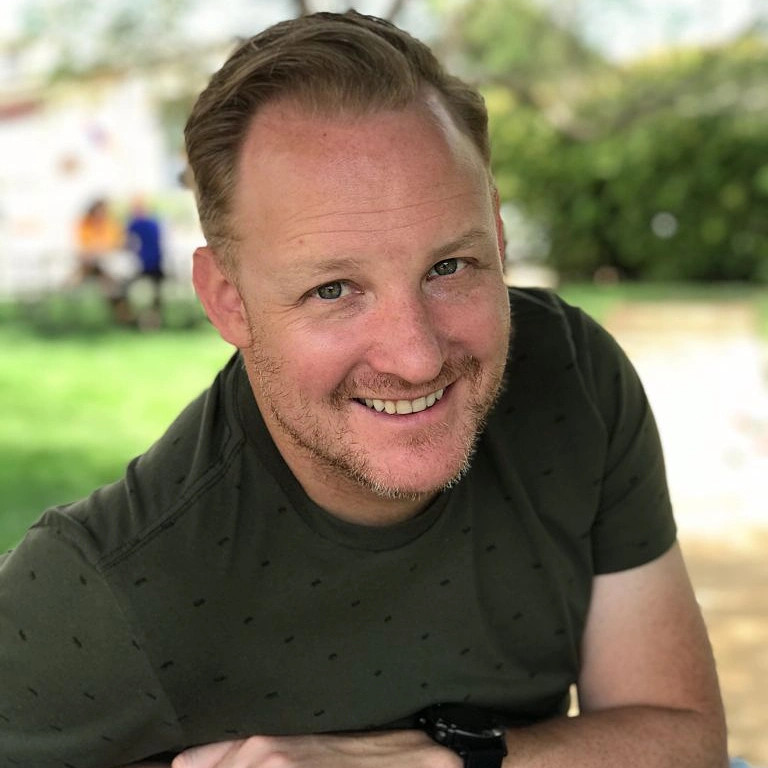 Written By: Matt Seymour
Matt Seymour is a dating industry expert with over a decade of experience coaching singles, reviewing dating apps, and analyzing trends within the industry. With a Masters of Science in Finance (MSF) degree from the University of Florida and extensive knowledge of the innerworkings of the online dating industry, Matt frequently serves in an advisory role to some of the largest dating apps on the market. In Matt's current role with Healthy Framework, he leads the interview team that regularly interviews key dating industry leaders, and leverages his financial knowledge and dating app experience to review and share what singles need to know to get the most out of dating online.