Are you tired of gaming solo and want to start a romantic co-op campaign? If so, the gamer dating app Kippo is probably on your radar. Before investing a lot of time into it, though, you'd like to know if Kippo gets results.
We had the same question, so we decided to spend two weeks on the app. Seriously, we ate, slept, and breathed Kippo for 14 days, and we're ready to share our experiences. Stick around to get all the details in our unbiased Kippo review.
Overall Kippo Ratings and Review Score
| Category | Score |
| --- | --- |
| Starting Cost | $14/month |
| Online Since | 2009 |
| Active Users | 180,000/month |
| App Store Rating | 3.8/5.0 |
| Google Play Rating | 4.0/5.0 |
| Our Review Score | 5.5/10.0 |
5.5/10.0
Is Kippo Worth It? – The Bottom Line Up Front
Kippo underwent some major changes in 2022, making it the perfect time to give it another look. Now referred to as Kippo 2.0, the gamer dating app has expanded into the metaverse, with a heavier emphasis on social networking. While we do think it's a solid option for making new friends, we don't recommend Kippo for dating. If you're looking for love you probably want to find a different dating app for single gamers.
So, how did we come to that conclusion? Well, let's start with Kippo's membership base – including what the members are looking for when using the app.
According to Kippo's internal data, around 70% of its members are looking for love, and the other 30% hope to find virtual friends. That gave us a clue that finding love wouldn't be as easy on Kippo as on other dating apps, but it turned out to be even more challenging than we expected.
We liked 30 profiles a day for a week, and never received a single like, message, or match in return. Then, we upgraded to premium, which comes with unlimited likes. Again, we hit the heart icon over and over, and never received a single response.
Now, it's not from a lack of users.
See, Kippo has around 180,000 active users a month, up from approximately 25,000 a month just a couple of years ago. It didn't take us long to figure out where those members are – the Kippoverse.
The Kippoverse is Kippo's take on the Metaverse, and it's pretty active. We created our avatar, entered the Kippoverse, and voice-chatted with numerous members. This made it easy for us to build our friend list on the gamer dating app. Our friend list grew even more when we attended a special Valentine's Day event in the metaverse.
We also found lots of members on Kippo's Discord server. Again, it was easy to make friends, but romance wasn't in the air. However, Discord is becoming a popular dating option for gamers, so maybe that'll change in the coming years.
Right now, though, Kippo is pretty dead in the romance department. If you want to make some friends in the metaverse, Kippo is a great choice. However, if you're interested in romance, we recommend looking into Zoosk or one of the other gamer dating apps.
Pros and Cons of the Kippo Dating App
Pros
The Kippoverse offers free voice chat and fun interactions.
Free members can like up to 30 profiles and initiate one conversation a day.
All members can access Kippo's Discord server.
An inclusive space for gamers to meet new people.
The interface is nice to look at and simple to understand.
There are a lot of great features for both paid and free users.
Cons
Men are much more active than women on Kippo
Low member engagement on the dating side of Kippo (better for making friends than finding love)
Profiles barely touch on personality traits
There is a much smaller user base than on non-niche apps.
Kippo Features Breakdown
As one of the most unique dating apps out there, Kippo has some pretty cool features. Now, this still is far from the best dating app for gamers. However, the special features can help you make some gaming friends and have fun on the app. Check out some of the most interesting, so you'll be able to get the most out of Kippo.
Sync Contacts
Normally, you want to avoid running into friends on dating apps, but Kippo is also a social network. The more friends you have, the better the experience, so we actually like having the ability to sync our contacts on Kippo. Once synced, your friends can easily find and add you on the gamer dating app.
We tested the feature when preparing our Kippo review and it's easy to use. Really, the only issue is that not many people use Kippo, so your friends might not be willing to join you. But here's the thing – if you can talk them into it, Kippo is actually a really fun social network
Discord Server
So, we usually warn people about taking communications off dating apps too quickly. Well, we're going to make an exception to the rule on Kippo. It has a pretty active Discord server, and if you can get past the memes, you'll see people chatting and connecting.
Gamers generally love Discord, so we think this is a smart feature to include. And while it's not as active as some Discord servers, didn't have any problems conversing and making friends.
The Kippoverse
We touched on the Kippoverse earlier in our review of Kippo, but we want to dig in a little deeper. So, you'll start by creating an avatar, and then you can open your own hangout, join someone else's, or jump into the Kippo Arcade. The arcade is the most active spot on the dating app and often has a dozen or so members inside.
If you want to chat with someone, just tap on a chair to open up the global voice chat system. The members are responsive, and always seem down for a chat. Over the course of a week, we started a dozen or so chats, and never had any audio or connection issues.
It's worth noting, though, that we couldn't find any gamers living nearby when initiating chats, and most conversations occurred with people living overseas.
The Kippoverse also has some basic games. While they aren't the most exciting, they're good for wasting a little time while waiting to see who else shows up.
Events
Kippo hosts events pretty regularly in the Kippoverse. The events range from karaoke to Valentine's Day celebrations and tend to attract more people than a standard day in the Kippoverse does. For instance, we recently attended an event in the Kippoverse that attracted around twice as many people as it normally brings in. As you can imagine, that means you have even more chances to connect during events.
You can keep up with the upcoming events by following Kippo's Discord channel. This is also a good way to gauge interest in the events. If you notice a lot of chatter leading up to the event, it'll probably have a good turnout.
Profile Cards
While profile cards are mainly used for the dating side of things, they also help with social networking. See, people can view your profile cards when you're in the Kippoverse and use them to decide if they want to start a voice chat.
As a free member, you can add up to five cards, or you can upgrade to include as many as seven cards in your card deck. The cards are visually appealing but don't give other members a ton of info.
Most of the cards are about gaming and entertainment, while others focus on surface-level personality traits. However, some people include their astrological signs when choosing profile cards. Check out our guide on zodiac sign compatibility if you come across one of these cards on the app. The easy-to-follow guide will help you decide if you're a perfect match or not.
Quality of Singles – Kippo User Base Review
We checked hundreds of profiles on Kippo and noticed that most users add profile cards, their favorite games, and several photos to their profiles. As nice as it is to see complete profiles, they're far from perfect. See, the profile cards are pretty limited, so it's hard to learn much about the members. Check out these profile cards to see what we mean:
Unfortunately, only a handful of profiles we saw selected the "Bio" profile card. That's honestly the best card in the stack since it lets members tell a little bit more about themselves. However, even those that used the bio generally just added social handles to it.
The smallish membership base is also an issue, although not at first. As free members, we were limited to 30 likes a day, and that kept us busy for a week. However, upgrading to paid memberships gave us unlimited likes, and we ran out of new profiles within a couple of days.
That happened, even with the limited search filters. We felt like we saw pretty much all the profiles within a 500-mile radius since we couldn't add many preferences.
However, our thoughts about the membership base changed once we entered the Kippoverse. While it's hard to get a response when liking and messaging members, people are super chatty in the Kippoverse. You just have to walk up to someone, pull up a chair, and start talking over the built-in voice chat. The people in the Kippoverse also adhere to Kippo's community guidelines, meaning they're as friendly as could be.
But while it's effective for making friends, it's not great for dating. We had a dozen or so chats in the Kippoverse, but not with anyone who lived close to us. In fact, the majority of the members lived in other countries (outside the US).
Kippo Alternatives
After evaluating the app for our Kippo review, our team agreed that it's good for making friends, but not great for dating. And while there are many great dating apps available, we wanted to look at some other gamer focused dating apps to see how they stack up to Kippo.
Gamers.dating – There were 4,227 members online when we logged into Gamers.Dating. Kippo doesn't list the number of online users, but we're pretty sure that you won't find thousands of people on Kippo at once. However, after clicking on two profiles, we got a message that the site was out of members who meet our search criteria, which didn't occur at any point when using Kippo. Also, Gamers.Dating's chat-based lobby doesn't come close to comparing to the Kippoverse, so Gamers.Dating is a no for us.
LFGdating – With more search filters than Kippo, we thought LFGdating was going to have the edge. However, we couldn't get the search filters to work for the life of us, so we were stuck browsing profiles that didn't meet our criteria. The profiles did have more info than those on Kippo, but members tend to add fewer photos here. Also, you have to pay to message members, while Kippo lets you send one free message to non-matches each day.
GamerDating.com – While Kippo is all about embracing the metaverse, GamerDating seems stuck in the old days of the internet. It doesn't even have a mobile app. It also shares some of the same problems that Kippo has, such as low member engagement. Fortunately, you can get around that on Kippo by hitting up the Kippoverse.
User Complaints About the Kippo App
While the app definitely has some fans, we also came across some complaints from Kippo users. We read everything users had to say in the App Store, online forums, and in Google Play reviews. Check out some of the common themes we found when in those user reviews of Kippo below: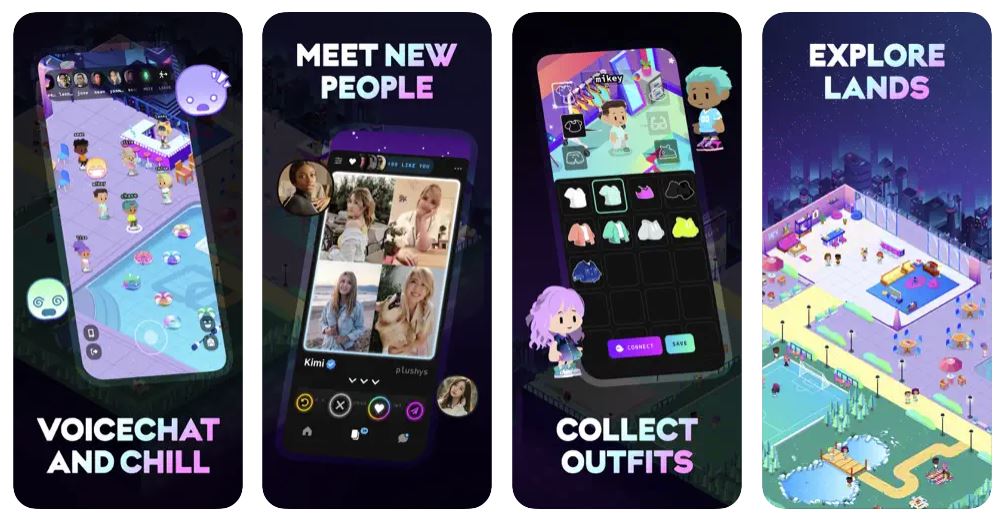 No Matches or Messages – Lots of members complain that they don't get any action on this dating app for gamers, so we aren't the only people having that problem. Now, members say you can get around this by expanding your distance settings. We agree that going past your local area is the key after we had several convos in the Kippoverse with people in other countries. Still, this doesn't bode well for people who want to find romantic partners on Kippo.
Glitchy App – We found ourselves nodding along with the Kippo reviews that talked about issues with lags and glitches. The biggest problem seems to occur in the Kippoverse. For instance, we occasionally had to tap a seat to initiate a chat over and over again before the app finally realized we wanted to talk to someone.
All Flash, No Substance – Members also complain that the app doesn't put enough emphasis on personality. The profiles look great, but they're superficial, so it's hard to know if someone is actually a good match.
---
---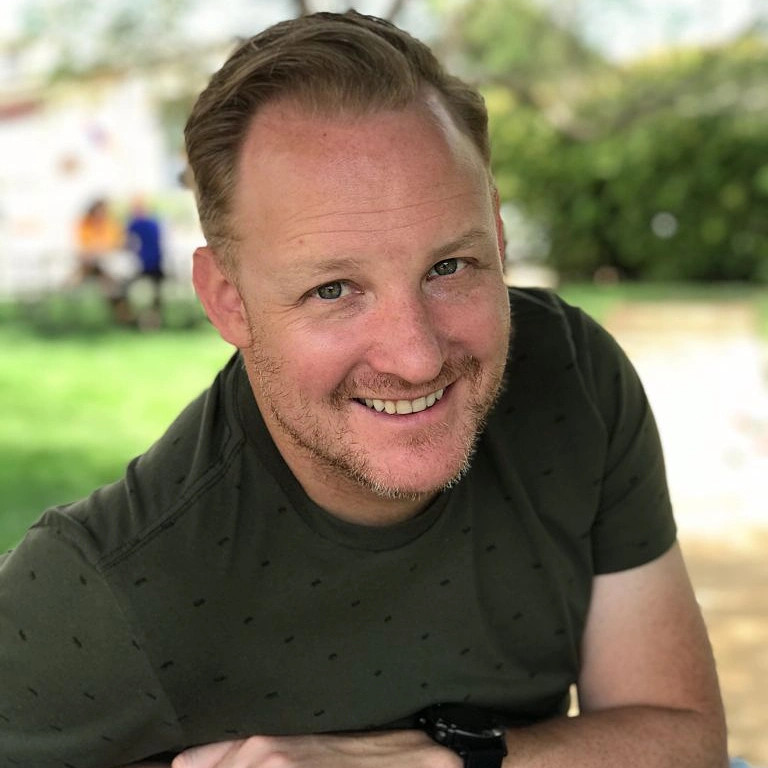 Written By: Matt Seymour
Matt Seymour is a dating industry expert with over a decade of experience coaching singles, reviewing dating apps, and analyzing trends within the industry. With a Masters of Science in Finance (MSF) degree from the University of Florida and extensive knowledge of the innerworkings of the online dating industry, Matt frequently serves in an advisory role to some of the largest dating apps on the market. In Matt's current role with Healthy Framework, he leads the interview team that regularly interviews key dating industry leaders, and leverages his financial knowledge and dating app experience to review and share what singles need to know to get the most out of dating online.