The list of things Kentucky is famous for is impressive—horse racing, fried chicken, sports, bluegrass, bourbon, and…online dating? Yea, one of these is not like the other. Believe it or not, though, online dating in Kentucky is on the rise as a popular and effective way for singles to find that special someone in The Bluegrass State.
Whether you're in the more populous areas of the state like Lexington or Louisville or you're out in the backwoods of places like Henderson or Paducah (or any of the other 549 total cities in the state), Kentucky dating apps are an easy-to-use and viable way for you to find love.
Today, I'd like to take a minute and share our team's picks for the best dating apps in Kentucky and then give you a few additional resources and pieces of information to help you on your quest to find that special someone.
#1 Overall Best Kentucky Dating App
In a state with the 8th lowest average age of marriage, it seems fitting that the top dating app option is one that favors singles looking to get hitched. This is why we chose eHarmony as the number one dating app for singles in Kentucky. Its single and sole focus is serious relationships and connecting people who are tired of playing games and only want to meet other singles committed to the process. They've been doing it successfully for over 20 years, which is how they made their way to the top of our Kentucky dating apps list.
There are a few things you'll want to know before choosing to give eHarmony a try. First, the eHarmony free trial is going to be limited. You'll be able to set up your profile, take the matching questionnaire, and see all the members in your area, but their pictures will be blurred and you won't be able to communicate with them. This is pretty par for the course for the industry, though. Second, signing up is going to take you close to 30-45 minutes, so make sure you set aside some time to commit to it (even though you can do it in multiple sittings).
Why the long sign up time? It's because eHarmony gathers a ton of information about you and what you're looking for which helps them deliver such expertly curated results. While some people see these as drawbacks, we see them as privacy for paying members and a sure-fire recipe for better results.
Best Kentucky Dating App Statewide
While quality always reigns supreme, there's always something to be said about having access to the most options, especially in a state like Kentucky where certain areas can get pretty rural. Zoosk, with over 30 million+ downloads/users becomes a great option for that exact reason. Additionally, whereas eHarmony is good only for serious relationships, Zoosk can be utilized for both serious and casual dating in Kentucky. Its a bit more versatile in that sense, which could be a great fit depending on your relationship goals.
Zoosk was recently acquired by Spark Networks (back in 2019), which has led to a lot of upgrades and new features over the past few years. One of the newest features launched in 2021 was Zoosk Great Dates. This is a video dating feature where you and a match can video chat while virtually exploring somewhere famous in the world like Japan, Italy, or Greece. It was a product of the pandemic-times, but something that a lot of people think is really neat.
Of course, with a ton of new features does come the chance for small bugs and software glitches which we've read about in some user reviews. However, none of them are anything major, and we'll happily take a few bugs in exchange for some really awesome features.
Top Dating App Pick for Christian Singles in KY

Being the 13th most religious state in the nation, many Kentucky singles are looking for a faith-based relationship when it comes to love. For that reason, our third option on the list is Higher Bond, a new Christian dating app "built for Christian singles who value faith as the driving force behind their relationship decisions." Unlike many other leading Christian dating apps, Higher Bond tries to go a lot deeper into what elements of your faith are most important in a partner to make better connections.
While the Christian niche is already a smaller one in dating, the serious Christian dating niche is even smaller. What this means is that you're going to see far fewer singles on Higher Bond than you would on other dating apps. However, if a serious focus on faith is important to you, you'll gauge the quality of singles to be considerably higher.
In a state where Bible classes are taught in school and we even saw a classic revival take place at a small Christian college that made national news, it makes sense that Higher Bond would be a top pick for Kentucky.
Ideal Kentucky Dating Site for Singles in the Major Cities
While parts of Kentucky are rural and farm country (almost 13 million acres), the bigger cities are filled with young professionals, entrepreneurs, and seasoned executives. Yes, agriculture is the largest industry in the state, but we also see a major presence of healthcare, aerospace, and logistics. Again, this means a lot of traditionally educated professionals in a variety of different fields.
Often, Kentucky dating app lists can forget about these people and they just show you a big list of dating apps for farmers. Not us; we've got you covered with Elite Singles. Elite Singles is a dating app designed for people who are goal oriented, driven in life, and want to pair up with someone who is either on the same trajectory or values that kind of work ethic.
The matchmaking process at Elite Singles isn't anything fancy, but it gets the job done. You'll answer a few questions when you sign up about yourself, your life, and what you're looking for. Elite Singles will take that information and use it to curate a list of matches they think you'll jive with. If you see someone you like, you send them a message. There is no swiping or a need for mutual likes in order to get the ability to send a message.
Best Online Dating App for Kentucky Creatives Who are Singles

You've probably see the quirky commercials that Hinge is the dating app designed to be deleted. What they mean is that they anticipate it will work well enough that you won't need to be dating anymore. While newer to the party in Kentucky, Hinge is certainly an option worth considering based on some of the user reports we've received. The biggest difference between Hinge and other dating apps is that they utilize interactive profiles there no two people's are going to look the same. Creative types may be a big fan of this.
Also, instead of swiping that you like someone or sending a flirt to indicate interest, Hinge lets you like particular parts of a person's dating profile. This lets you really show that you actually read their profile and what in particular caught your eye.
Of course, all this creativity and a complete change to the traditional online dating process may not be for everyone. Some people in Kentucky, especially those who have dated online before, like the more organized and congruent look and feel of other dating apps. We don't think either approach is better or worse, they're just different.
Hinge also has a lot of features like video chat, roses, line skips, priority, and more that we cover in-depth in our Hinge review if you'd like to learn more before making a decision.
Additional Resources for Kentucky Singles
What is Dating In Kentucky Really Like
Search the internet for 30 seconds and you'll find a barrage of forum posts saying that dating in Kentucky is terrible. And while we feel for these folks, we think that's probably a pretty unfair representation of how things really are. Most people who share their dating experiences online tend to be the most unhappy. And while we shouldn't ignore their stories (and we haven't today), we want to make sure you're getting a more encouraging, yet accurate picture of the dating scene in Kentucky.
Let's start by looking at some of the trends and themes that we've picked up on for singles dating in the state.
People get married young.
Some might call it the "high school sweetheart" effect, or you could just refer to it as people getting married young. Kentucky ranks 8th in the country for the lowest average age that people are getting married. Generally in states ranking like this, we see a lot of anecdotal stories that "everyone and their brother marries someone they know from high school." We see this a lot in southern states, and Kentucky seems to be no different. While it doesn't mean you're out of luck if you moved here after high school or didn't meet someone in school, but it does mean the pool may be a bit smaller earlier than in other states.
Fitness tends to be somewhat less important.
Here's some less-than-great news. Kentucky ranks 2nd worst state in the country for the prevalence of obesity (only after West Virginia). While we're not hear to comment on the health implications of this, it does signal that people in the state don't care as much about fitness as in other states. How this relates to dating…well…we'll leave the conclusion drawing up to you, but it certainly does have an effect.
Don't expect a ton of ethnicity diversity.
Over 80% of the state of Kentucky is White/Caucasian. This means that over 4 out of 5 people you meet will be White. The closest behind that is Black at 7% followed by Hispanic at 4%. Depending on what your preferences are will determine how this affects your dating life in Kentucky.
People drink less than you think on dates.
In a state so famous for bourbon, you'd imagine that people are drinking like fish on dates, right? This is not what the data says. According to recent data, Kentucky ranks 44th in the country for prevalence of binge drinking meaning its the 6th healthiest state in the country when it comes to this metric. Now, this doesn't meant that a lot of Kentucky singles aren't having drinks on dates, but it does mean that they're not getting hammered or overindulging as often as some might think.
It's tough in the sticks.
There's no two ways about it. If you live in the middle of nowhere, dating gets harder based purely on logistics. This is why we're such big advocates of Kentucky dating apps as they help you meet people from the next town over or within a healthy driving distance of where you are. If you're tired of frequenting the same one or two bars in your town and seeing the same people, it might be time to give online dating a try.
Two KY Cities Rank on the List of Best Cities for Singles
As we're sure you can already tell, dating in a city like Lexington is going to be different than dating in a city like Paducah. It's just the way the world works, and that's okay! Since more of you reading this guide are going to live in the bigger cities, though, we did want to take a minute and check out how the two largest cities in the state match up to other areas of the country when it comes to favorability to singles.
In the recent dating study conducted by our team where we looked at the 90 biggest cities in the country for a whole host of factors affecting how great of a city they are for singles, Lexington scored a 36th place finish. The city had a strong showing in the cost of dating category but not a great showing in the dating amenities category. While a 36th place finish isn't much to write home about, it's at least close to the top one-third, which is certainly not terrible.
Louisville, on the other hand…not so hot. The city came in at 72nd place putting it in the bottom one-third of the rankings. If you're curious why, we'd encourage you to click the link in the previous paragraph to check out the detailed results for yourself.
36th – Lexington, KY
72nd – Louisville, KY
Kentucky Singles Dating Statistics
While looking at micro trends and themes in certain cities is important, it's also important to understand the big picture. How do the demographics of Kentucky favor or hurt your chances of finding love? Well, we wanted to look into that.
Below, you'll find a collection of data points from the most recent Census survey. These points will help you see that bigger picture by looking at things like the gender breakdown, age breakdown, how many people in the state are single (unmarried), and even how many people have access to the internet, which has an affect on accessibility to online dating.
Total Population
Population in Kentucky by Gender
50.6% women in Kentucky
49.4% men in Kentucky
Overall Singles by Gender
49.7% of women in Kentucky are single
48.5% of men in Kentucky are single
Population in Kentucky by Age
12.9% aged from 20-29 years old
12.9% aged from 30-39 years old
12.2% aged from 40-49 years old
12.9% aged from 50-59 years old
22.7% aged 60+ years old
% Households With Internet in KY
75.5% of households in Kentucky have internet access
Source(s): Kentucky Census Data
Where Online Dating is Most Popular in Kentucky
Lexington took the cake as the better city for singles in the state edging out Louisville by a lot. And when it comes to the popularity of online dating across the state? Same story. Lexington tops the charts of cities with the most interest in online dating apps based on a few metrics (predominantly online search traffic data).
After looking at the search traffic volumes across the state, here are the cities that identified themselves as potential online dating hotspots. You will notice that a few of the cities are from neighboring states. The reason for this is because those areas metros include cities and suburbs within the Kentucky state lines.
Lexington KY – (100)
Louisville KY – (91)
Evansville IN – (34)
Paducah KY-Cape Girardeau MO-Harrisburg-Mount Vernon IL – (26)
Charleston-Huntington WV – (21)
Cincinnati OH – (18)
Knoxville TN – (4)
Nashville TN – (4)
Bowling Green KY
Tri-Cities TN-VA
Is Online Dating in Kentucky Safe?
When it comes to the safety of online dating in Kentucky, the state actually scored quite well in a recent romance data scams study our team conducted. The state ranked 36th most dangerous, also making it the 15th safest in the country. Here are the five data points the study assessed:

According to the study, your odds of falling for a romance scam in Kentucky are 1 in 19,900. But that doesn't mean it's all roses and rainbows. Last year the state saw 227 reported victims losing a reported $7,386,818. And we keep saying the word reported because studies show that less than 5% of these types of crimes are reported, which means the real number is much higher.
Overall, though, we think this is positive news as anything you do (dating or not, online or in person) is going to carry some risk. If you educate yourself on the potential risks out there, you can have an amazing experience online without any issues.
Free Kentucky Dating Sites
Hooray for free, right? Well, not so fast when it comes to online dating in Kentucky. Yes, there are free dating sites and apps in the state. Yes, you do have the potential to date online without spending a dime. Should you, though?
For us, that's a pretty loud and resounding no. You see, free Kentucky dating sites sound great in theory. However, in practice, they are a mess. Here are three reasons why.
One—they attract flaky users, scammers, and people who aren't serious about the process. When you have to invest a little bit in the process, it weeds out a lot of the people who are going to waste your time. Two—they tend to be way less safe. This is simply because without charging, the apps don't have the financial resources to pay for proper security measures to protect you. Three—they have a low-quality user experience. Again, this has to do with a lack of financial resources to deliver a quality product.
Again, yes, free Kentucky dating sites exist. However, you won't see us recommending them for the aforementioned reasons. What you will see us recommend is taking advantage of free trial accounts at premium dating sites. We've linked a bunch earlier in this guide for you to check out! This is the best way to save a few bucks while trying to decide on which dating app is best for you.
---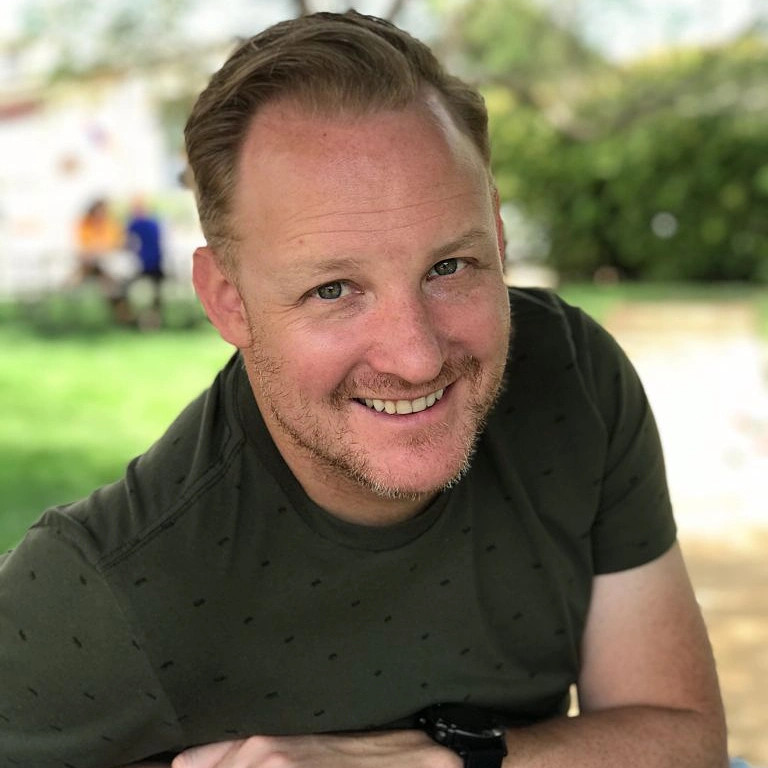 Written By: Matt Seymour
Matt Seymour is a dating industry expert with over a decade of experience coaching singles, reviewing dating apps, and analyzing trends within the industry. With a Masters of Science in Finance (MSF) degree from the University of Florida and extensive knowledge of the innerworkings of the online dating industry, Matt frequently serves in an advisory role to some of the largest dating apps on the market. In Matt's current role with Healthy Framework, he leads the interview team that regularly interviews key dating industry leaders, and leverages his financial knowledge and dating app experience to review and share what singles need to know to get the most out of dating online.