JDate vs. JSwipe
Online dating in the Jewish community has become incredibly popular. These digital Shadchan are a perfect way to create meaningful connections in a convenient and modern way.
JDate used to be one of the only Jewish dating sites on the market, but more recently the JSwipe app has become popular. Today, we are looking at a head-to-head, JDate vs. JSwipe battle.
Is JSwipe popular because their platform is useful or do people get confused and think they are actually going to JDate? Does JDate have the user base to keep singles happy and fulfilled? Let's find out!
Key Differences Between JDate and JSwipe
JSwipe is often referred to as Jewish Tinder. They have a fast-paced, minimally-personalized approach to dating.
JDate is an app that focuses on long-term romance and getting to know someone before making the move to a physical relationship.
JSwipe looks almost identical to Tinder with the exception of being able to set some religious preferences and indicating on whether or not you keep Kosher.
JDate has fewer features overall, but their features are crafted to be effective for creating successful partnerships.
Which Dating Site is The Best Overall?
Let's just cut right to it before showing you exactly how these sites compare, JDate is our top pick in the JDate vs. JSwipe battle.
The JDate platform is clean, modern, and simple to use. The features available on the site are useful for finding committed partners who are compatible with your dating goals, religious influence, and overall personality.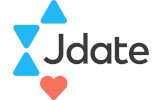 The site does all this while still creating a fun user experience. The LookBook feature on JDate acts as a bit of a Tinder replica but without all the skeezy users and expectations of quick hookups.
Alternatively, JSwipe seems to take their platform's functionality and features straight from the Tinder playbook. This makes for a younger user base, but one that isn't certain on their dating goals or values.
While both platforms are owned by the same parent company, we have found that Jewish singles looking for meaningful partnerships will have far better luck on JDate than on JSwipe.
How JDate Compares with JSwipe – Similarities and Differences
What's the Same
Both sites are owned by Spark Networks, which means you get the same great customer support across the board.
Jdate and JSwipe are both great platforms for singles who are currently practicing judaism or willing to convert.
There are places to mark your specific beliefs on both dating platforms.
JSwipe and JDate have some kind of swipe to match system.
What's Different
JDate attracts more mature, serious singles than JSwipe.
JSwipe can get you matches much faster, but they are less likely to be compatible.
JDate has an in-depth matching system that lets you narrow down your search results for utmost compatibility.
Top 3 JDate Features
LookBook:
The JDate LookBook is a place where users can easily access suggested singles and make quicker decisions on whether or not they are interested. When two singles both show interest in one another, they will be notified. This can offer users more confidence because they know they are talking to someone who is already interested in them.
Discovery Preferences:
If users are interested in saving time by ensuring they are only matching with singles they like, then the Discovery Preferences area is where they need to be. There, users can adjust their preferences and set their own descriptions in dozens of categories. This includes information about how frequently users keep Kosher, whether they are actively practicing religion, and much more.
Anonymous Browsing:
One of the best features of any dating site is an anonymous browsing mode, and JDate provides. This feature allows users to utilize the site and check out singles without anyone being able to see their activity.
Top 3 JSwipe Features
Most Eligible:
JSwipe is all about matching Jewish singles quickly and efficiently, and the Most Eligible feature is one way they do it. This takes the most desirable and eligible singles on the app and puts them where they are simple to find. If you are tired of wasting your time on dating-app duds, this feature is one you will love.
SuperNote:
The functionality of JSwipe is very similar to Tinder. You will see quick photos of singles and indicate your interest. Typically, you will only be able to send messages to users who like you as much as you like them. SuperNote let's users bypass that system and send a message directly to anyone in which they are interested.
Passport:
By default, most dating apps will only find you singles who are in your immediate vicinity or a set radius around your home location. Some apps follow you with GPS tracking so you can date on the go. JSwipe goes even further. With the Passport feature you can set your location to anywhere and search for singles in that area. This is great for dating on vacation or getting to know people before you head somewhere new.
Who JDate is Best For?
Jewish singles who want to keep their dating pool focused on their religious beliefs and dating standards.
Singles of any religion who are open to the idea of converting to Judaism down the line.
Those who want their dating site/app to focus on long term romance and potential marriage.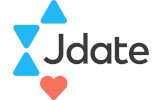 Who JSwipe is Best For?
Jewish singles who want to focus on their religious beliefs while casually dating.
Those who want an app that can find them matches quickly and easily no matter where they are.
Anyone who want to try a Tinder-style dating app without actually using Tinder.
---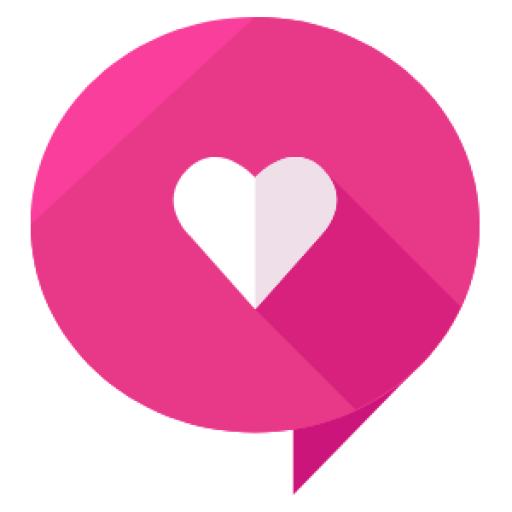 Written By: Healthy Framework Team
The Healthy Framework team has a combined 50+ years of experience in the online dating industry. Collectively, the team has reviewed over 300 dating apps and is known as one of the leaders in the relationship advice and information space. The team's work has been featured on Zoosk, Tinder, The Economist, People Magazine, Parade, Women's Health, Her Campus, Fox, and more.