JDate Review
When it comes to Jewish dating, Jdate is often regarded as the premier online dating website and app for Jewish singles looking for love. But is that really the case?
Call us Sherlock Holmes or Hercule Poirot, or whoever your favorite detective is because we put our team on the case to get to the bottom of this.
In our recently updated Jdate reviews, we go through every nook and cranny of the site to see if it lived up to the hype and claims the site's creators said that it did.
We test out the features, search through the singles, analyze the pricing, and ultimately try to collect as much information as possible for you to decide if JDate is the right online dating site for you.
If you're ready to learn more, scroll down read our collection of Jdate reviews and see if this is the match for you.
Is JDate Worth It? – The Bottom Line Upfront
Jdate received a score of 9.4 out of 10 during our most recent review. Highest marks came in the Ease of Use, Quality of Matches, and Price.
It should already start to become pretty clear where we stand on Jdate—we love it. If a faith-focused relationship is something that's really important to you (and you're Jewish), it's hard to beat this. Not only are there great matches in most major cities we tested, but it's all packaged nicely in a user-friendly and affordable dating app.
Now if you're NOT interested in dating someone who is Jewish or you're not Jewish yourself, this is probably not going to be a great fit. Additionally, if your faith really isn't that important to you, it may or may not be right for you. But if you are searching for that faith-focused love? You're going to love it.
Biggest Pro – Undeniably the industry leader in 100% Jewish dating.
Biggest Drawback – Not ideal for people who are unreligious or who don't really care much about their faith.
Here's what we recommend you do if you're trying to figure out if Jdate is legit. Start by reading through this review to see what our experts think. After that, take advantage of the free trial we've linked below. While we think our reviewers are super awesome, the best judge of what's best for you—is you.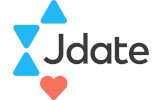 ---
Overall Jdate Rating
| Category | Score |
| --- | --- |
| Quality Matches | 9.7/10.0 |
| Features | 9.5/10.0 |
| Ease of Use | 10.0/10.0 |
| Support | 9.2/10.0 |
| Cost | 9.7/10.0 |
| Overall | 9.4/10.0 |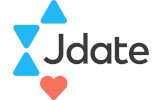 9.4/10.0
Pros and Cons of the Jdate App
Pros
The leader in online dating for Jewish singles
Millions of members and a great track record of success
Simple and easy to use member area
Read receipts on messages
Free users can respond to messages from paid members
Cons
Only good for Jewish singles
Free users can only see one user's photos
Layout for desktop could be improved
Able to skip a lot of the profile fields during sign up
---
Jdate Review Table of Contents
---
Fast Facts About Jdate
Site Name: Jdate (Jdate.com)
Paid or Free: Paid with a limited free trial
Average Sign Up Time: 5-10 minutes
Paid Membership Pricing: Memberships start at $29.99 per month
Key Facts About JDate:

Helping singles for over two decades (Founded in 1997)
An awesome, user-friendly website and mobile app (Google Play and App Store)

In-depth profiles that let you really showcase yourself and get to know the other Jewish men and women looking for love.

Responsible for the most Jewish marriages (based on public data)
JDate App Screenshots
---
What is Jdate? – Founding, Ownership, and Awards
Jdate is a niche online dating service geared toward finding matches for Jewish singles currently operated by Spark Networks Inc. Alon Carmel and Joe Shapira founded the site in Beverly Hills circa 1997. Now over 20 years later the company is based in Berlin, Germany and Jdate has become the leading Jewish dating site online.
Jdate was the first site owned and started by the Spark Networks which now includes sites like Elite Singles, SilverSingles, Christian Mingle, and Zoosk. While not the largest part of the company's portfolio, Jdate will always hold the title of the first! Spark Networks is now publicly traded on the NYSE under the ticket LOV. While we know you're not here for investing advice, but it is kind of cool to see that if you're worried about credibility.
Since it's inception, Jdate has received a lot of attention. It's been featured in the New York Times, Bloomberg, The Hill, and even won a Weebly Award for Social Networking in 2006. Originally just launched as a desktop platform, the brand continued to grow and evolve with the times and on November 10th, 2014 the Jdate App (iOS) was officially launched.
How Jdate Works
Jdate follows a very traditional approach to online dating where users create profiles and look for matches they're interested in messaging. Instead of using your current proximity location like apps like Tinder, Jdate works off of your home location, which makes it a much stronger dating site option for more serious Jewish relationships. When you see someone you're interested in, you can send them a message (if you're a premium member).
The Jdate Sign-Up Process
The first stop on any of our dating site reviews is always the sign-up process. We always want to know how complex or easy they make the process, what kind of information they like to gather, and how long the process is going to take.
When signing up for a new Jdate dating account, things are simple. You can choose to sign-up via Facebook where they pull most of your profile data from your profile, or you can choose to manually enter everything in with an email address. Jdate does not post to your Facebook profile at all, but if you're still worried, we recommend you just use the email option.
The link we've provided above will get you automatically set up with a free trial account at Jdate where you'll be able to create your profile, browse through all of the matches, send flirts, and even respond to some paid members absolutely free!
When completing the sign-up process, you're required to enter your basic information including the following:
First and last name
Gender
Birthday
Zip code location
Once you complete this basic information they take you to the seven-steps of creating your profile.
One thing we noticed during our Jdate reviews is that they do require is that you upload a picture when you create your account. There is no skipping past this step and they will boot your account if they suspect a fake image.
You have the option to load up several pictures, but you're only required one to complete the sign-up process. When we review online dating sites and see this, we're pretty happy. It means that the site owners are taking the time to try and weed out any fake or spammy profiles that mess up the experience for everyone.
Additionally, they will require you to choose a display name. Jdate recommends that you use either your first name or use something fun that says something about you. If you want some help picking out the best display/screenname, we do have a guide that can help walk you through that. Really though, your first name will work just fine.
UPDATE! The next page in the sign up process asks for some general information. As you can see from our old screenshot below, you used to be able to skip this section and go straight to your profile. However, on our most recent Jdate review we found that they no longer are letting you skip through this step of the process. Some of the questions are optional but some are mandatory now (where they use to all be random).
Here are the things they ask for and whether or not they are mandatory.
Height (Not mandatory)
Religion (Mandatory)

Conservadox
Conservative
Culturally Jewish
Hasidic
Modern Orthodox
Orthodox (Baal Teshuva)
Orthodox (Frum)
Reconstructionist
Reform
Traditional
Willing to Convert
Other

Occupation (Not mandatory)
Have Kids (Not mandatory)
Want Kids (Not mandatory)
Level of Education (Mandatory)
College (Not mandatory)
The remaining steps in the process you are still able to skip, though. These include the following:
Tell us about you (fill in section)
Choose a few interests (checkboxes)
What you are looking for

Gender
Age range
Distance from a location (yours or one you put in)
Religion
Relationship type
Additionally, there are some advanced options you can put for what you are looking for that include the following Jewish specific questions:
Kosher
Synagogue Attendance
The whole sign-up process for Jdate takes only a few minutes even if you don't choose to skip answering the questions. Just remember that you won't be able to get through anything if you don't upload a headshot of yourself. (You don't have to wait for it to be approved like on some dating sites).
---
Are there good, quality matches on JDate?
The first thing that we always want to know about any online dating site during our reviews and the first thing we looked at in our Jdate reviews is whether or not they have high-quality singles on the site that are current, active, and real. With Jdate, things were clear pretty quickly after we got our account created and started doing some test searches. The site is chalked full of great Jewish singles. Not only that, they're real accounts from people who have been active recently.
Quantity wasn't as high as you might see on a traditional mainstream dating site, but the quality was certainly there. We also generally expect lower numbers on niche dating sites because the site as a whole is already applying a sweeping cut of everyone that is not Jewish. Now, that being said, quantity was not low. It was just lower in relation to the other monster sites that cater to everyone from all different faith backgrounds.
Every profile we saw had a picture, was at least partially filled out, and had been active within the past few days or weeks. This sort of quality is something that we've come to expect and love from the Spark Network of online dating sites.
We can't confirm it, but it does look like Jdate does go through and pull inactive profiles or profiles that are not completed. Every time we searched through a different area, all we saw were fully completed profiles with photos that had been active within the past few weeks at the very longest. It's also possible they're just hiding profiles that haven't been active recently.
What was great was that they had a lot of different options for how you view your faith and a lot of people in each of the categories. These categories included:
Conservadox
Conservative
Culturally Jewish
Hasidic
Modern Orthodox
Orthodox (Baal Teshuva)
Orthodox (Frum)
Reconstructionist
Reform
Traditional
Willing to convert
Other
Notice that they have an option for "willing to convert." We definitely saw some people on the site that had selected this. We're not 100% sure if these were people that are just exploring Judaism or if that meant they were interested in the faith.
If you come across anyone with that tag on Jdate, you'll have to ask them yourself what that is all about. We like to dig through the sites when we review them, but we don't ever reach out or communicate with matches out of respect for the process.
Jdate also has singles fill out how often they attend Synagogue and whether they are Kosher or not. For example, we saw a single who said they were "Traditional, Attend Synagogue on High Holidays, Kosher at home only."
The bottom line we found with our Jdate reviews is that quantity is lower than a mainstream site, but the quality of the matches more than made up for this. We are impressed with what we see on Jdate. The one reservation we have is about offering service to people who are willing to convert (which means they're not currently Jewish).
---
How easy is Jdate to use?
One of the things we loved the most from our Jdate review was some simple and slick the user interface was. Everything is easy to find, matches are laid out cleanly, profiles are easy to navigate, and the overall experience is relaxing.
When you log in to browse through your matches, this is what you're going to see. We've blurred out the images, but when you create your account on JDate, you'll see every one of your matches crystal clear.
You'll notice that your matches are presented in what look like polaroids with the very basic information about them including their name, age, location, match percentage, height, Jewish sub-denomination, school, and where they work. These matches can be sorted a lot of different ways including:
New (Who are the newest members to join)
Online (Which singles are online right now)
Distance (Singles listed in order of proximity to you)
Match % (Based on Jdate's algorithm, how much you might be compatible with someone)
As you can see, these are conveniently listed across the top of the site. There is one other thing known as the LookBook which we will cover in the features section below.
The profiles at Jdate are again in line with what we expect from a Spark Network dating site. They're sleek, easy to read, and give you all the pertinent information you need about a potential match without overloading you. Here's a screenshot of what a profile on JDate looks like. Again, we've blurred out the picture and any sensitive information, but when you log in you will be able to see everything here as well as the last time that this member was online.
If we're getting real nit-picky, we would like to see a little work put in on the layout of the profiles on the desktop version, but that's not a deal breaker. Usually, over 80% of the users on sites like this are using the mobile app or visiting from a mobile device.
---
Are there any great features?
Jdate isn't the most feature robust option on the dating market, but that's not necessarily a bad thing. We've seen a lot of dating apps in other niches that really "try too hard" and end up overcomplicating things. Sometimes simple and effective is a much better option.
That all being said, Jdate does have quite a few features worth mentioning.
LookBook
The LookBook is a feature on Jdate that is a swiping type program to help show you new matches quickly. Jdate will show you a match with their basic information and a photo, and you'll select whether you're interested (selecting the heart) or if you aren't feeling it (select the X). If a person you select that you're interested in selects that they are also interested in you, Jdate will let you both know so you can start chatting.
Here's what things look like. Again, blurred and with sensitive information (name and location) removed 🙂 You'll get all this fun stuff when you create your account and start looking for matches.
Discovery Preferences
You will quickly notice (as we did during our review) that Jdate does not have a traditional search function like some other online dating sites. What they do have, though, is the ability for you to set your discovery preferences and they'll show you the matches that match that automatically. The good news is that whatever you set these as can easily be changed. See the little gears in the LookBook image above? Click that, and you can change your preferences. You also have the same option from the center of your member dashboard on Jdate.
Here's a look at all of the different options you have to choose from: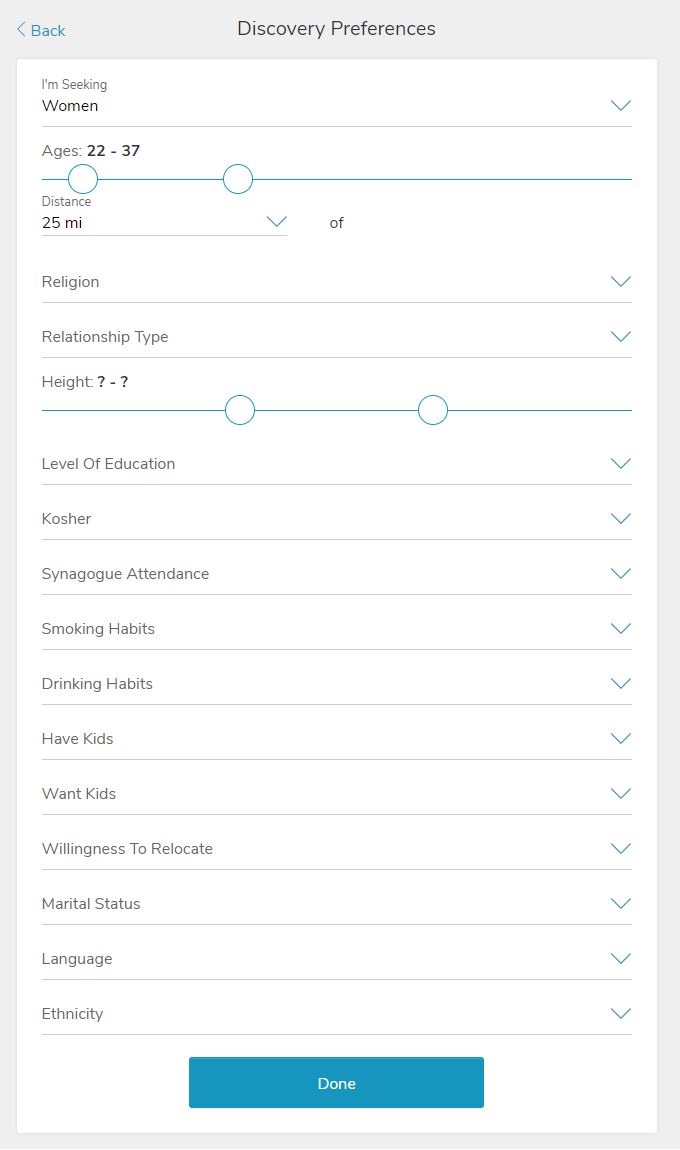 You'll notice that in regards to your faith you can choose your religious preference (which we outlined above), your Kosher preferences and your Synagogue Attendance. Your options for the last two are:
Kosher
Kosher at home only
Kosher to some degree
Kosher at home and outside
Not Kosher
Synagogue Attendance
Attend Synagogue every Shabbat
Attend Synagogue some Shabbats
Attend Synagogue on High Holidays
Attend Synagogue occasionally
I'll tell you later about Synagogue attendance
Attend Synagogue rarely or never
Translation
One last little feature that we wanted to point out that we thought was cool was that you could translate Jdate into English (standard), French, or even Hebrew. Yes, you can do this through Google Translate usually, but when a site takes care of it themselves, the quality of the translation is guaranteed to be great.
---
Tell me about the customer support.
JDate has a powerful help portal powered by Zendesk that includes a FAQ section with a functional search bar and a support ticket form that you can fill out. They didn't have any live chat or phone support which is ok, but we would like to see that potentially added in the future. Overall, the level of detail in the FAQ was impressive, and you should be able to get any questions you need to be answered taken care of there.
We would like to say that the ease of use of the site is so great that we highly doubt you'll need much help from their support team, but it is always nice to know that they're there if you ever need them.
---
Price | How much does JDate cost?
| Membership Type | Membership Length | Membership Cost |
| --- | --- | --- |
| Premium | 6 months | $29.99 per month |
| Premium | 3 months | $44.99 per month |
| Premium | 1 month | $59.99 per month |
If you'd like a further and more detailed breakdown of this information from our experts, check out the Jdate cost guide.
---
Is JDate Worth it in 2022?
The big question on your mind and probably the sole reason your reading these reviews is whether or not Jdate is worth your time and your money. No one wants to waste their efforts looking for love somewhere they aren't going to have any luck.
JDate is 100% worth it if you're a Jewish single looking for love. If you're looking for a fling or casual dating, it's probably not the right site for you. But, if you're looking for something more serious (or that at least could have the potential to be more serious), you're going to love the Jdate app.
If you're ready to get started, click the link below and you'll be automatically set up with a free trial account!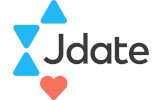 ---
Jdate Alternatives
When it comes specifically to Jewish dating, options are a bit limited as we're talking about a pretty specific subset of people. That being said, there are still some other options if you don't feel like Jdate is meeting the needs you're looking for. Here are a few alternative options you may want to consider.
Jdate FAQ – Answering User Questions About Jdate
What is the success rate of Jdate?
An independent survey found that 52% of Jewish relationships online started on Jdate. While Jdate doesn't publish their exact success rate, they do have a rich and active Jewish community of millions. The site has been in operation since 1997 and they are the premier place to meet single Jews around the world.
How long does Jdate take to work?
This site works pretty quickly because the Jdate community focuses on quality, long-term relationships that end in a successful marriage between two Jewish people. They have a great community of singles to start searching and sign up only takes a minute.
Does Jdate have fake profiles?
Jdate is not a dating site stuffed with fake profiles – the membership base are relationship-minded Jews all around the world who aren't looking to waste their time. The site will remove any profiles that they deem are not real people or scammers, so this keeps the site cleaned up of fake profiles too.
Can I get my money back if I am not satisfied with Jdate?
Once you have started your subscription, you won't be getting any money back if you cancel your account. Memberships on Jdate are billed in one lump sum upfront, so the money isn't a recurring payment that you can just stop. Canceling your account will stop any future membership payments.
Can you cancel Jdate after a month?
Yes, you can cancel your Jdate membership after one month or any time. Be advised that once you begin your membership term you cannot get a refund on any "unused" time.
Does Jdate have a free trial?
This dating site does offer a free trial membership with access to basic searching and viewing of profiles. We have an in depth review here if you want to read about the Jdate Free Trial membership features. If you want to chat and message with other singles, you will have to upgrade your membership to get access.
How much is a one-month subscription to Jdate?
A 1 month Jdate Premium Plan is $59.99. Memberships auto-renew at the end of the subscription until you cancel. This premium plan gives you access to communicate with the singles you're ready to start chatting with. For a full review of Jdate's membership plans, check out our cost review here.
Is Jdate dating site free?
Well, some things are free like searching and viewing profiles, but if you really want to meet that special someone you're going to have to pay for an account. Jdate premium accounts give you access to messaging, chatting, the removal of ads to your viewing, and other perks.
Does Jdate have an app?
Yes, Jdate has a great mobile app for iOS and Android. The app is easy to use and you have all the functionality you need to scroll, favorite, and chat (with a paid account) on the go.
Can I use Jdate if I don't speak Hebrew?
You certainly can! Jdate is available in English, Spanish, French, German, and of course Hebrew.
Does Jdate still exist?
This site is actively matching couples every week, so yes, it does still exist. Jdate has a singles community that logs in frequently and there are thousands of new singles signing up every week. This site's not going anywhere soon!
Does Jdate really work?
As the number one online dating community for Jews seeking love, Jdate is proven to work. Over 52% of online Jewish couples met through Jdate. With a paid account, you get access to the premium features that will make you successful in your search.
How long has Jdate been around?
This dating site has been in existence since 1997. Jdate has proudly matched many happy couples over the past 20 years and they list many success stories of couples on their site. Thousands of members are online throughout the day, so there's always someone new to meet.
---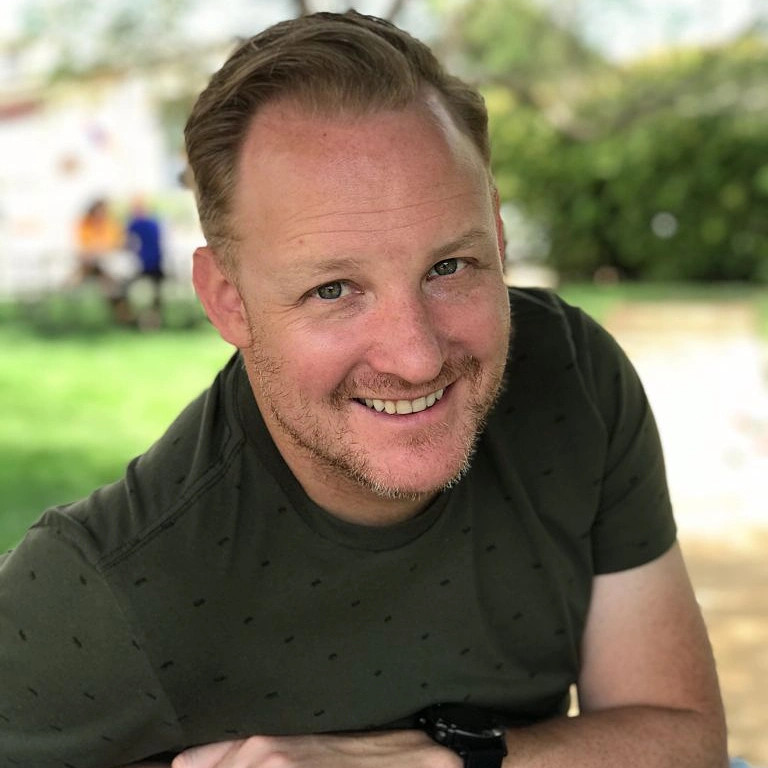 Written By: Matt Seymour
Matt Seymour is a dating industry expert with over a decade of experience coaching singles, reviewing dating apps, and analyzing trends within the industry. With a Masters of Science in Finance (MSF) degree from the University of Florida and extensive knowledge of the innerworkings of the online dating industry, Matt frequently serves in an advisory role to some of the largest dating apps on the market. In Matt's current role with Healthy Framework, he leads the interview team that regularly interviews key dating industry leaders, and leverages his financial knowledge and dating app experience to review and share what singles need to know to get the most out of dating online.