JDate Free Trial
Claiming a JDate free trial is the best and easiest way to find out if this Jewish dating app is the right fit for you. The features available to free Jdate users go above and beyond industry standard and really allow you to get a great feel for whether or not the app will work for you.
So, If you're simply looking for a JDate free trial link, we've included that right below this paragraph. By clicking the button you will immediately zip off to JDate to sign up and start poking around 100% free of charge.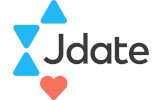 On the other hand, If you're looking for more information on JDate's free trial membership and what you will and won't be able to do then stick around! Like we said, the purpose of a free trail is to assess whether you think the app will work for you.
This page exists to help you in that process, and will give you the lowdown on every free feature to help you decide if trying JDate is worth your time or if you should find a different Jewish dating app.
What You Get With a JDate Free Trial
| Feature | JDate Free Trial | JDate Premium (Paid) |
| --- | --- | --- |
| Edit/Customize Profile | Yes | Yes |
| Browse Matches | Yes | Yes |
| Update Discovery Preferences | Yes | Yes |
| LookBook | Yes | Yes |
| Curated "Matches" | Yes | Yes |
| See Full Profiles | Yes | Yes |
| Browse Anonymously | ❌ | Yes |
| Messaging+ | ❌ | Yes |
| Send Messages | ❌ | Yes |
| Send Likes | Yes | Yes |
| Reply to Premium Members | Yes | Yes |
| See Read Receipts | ❌ | Yes |
| See Activity | Limited | Yes |
| Access JDate Support and Help Center | Yes | Yes |
| Translation Options | Yes | Yes |
Now you might look at that table and think, "Seems like you get a lot with a JDate free trial, but what the heck are these features, and how do they help me meet Jewish singles online?". Let's explore some of the key features included in free membership below:
Try 3 Ways to Meet Singles on JDate
Put simply, JDate holds nothing back when it comes to testing browsing and filtering features. The JDate free trial will give you access to 3 methods of finding a sweetheart on their platform: Browse, LookBook, and Matches (Screenshots in that order below).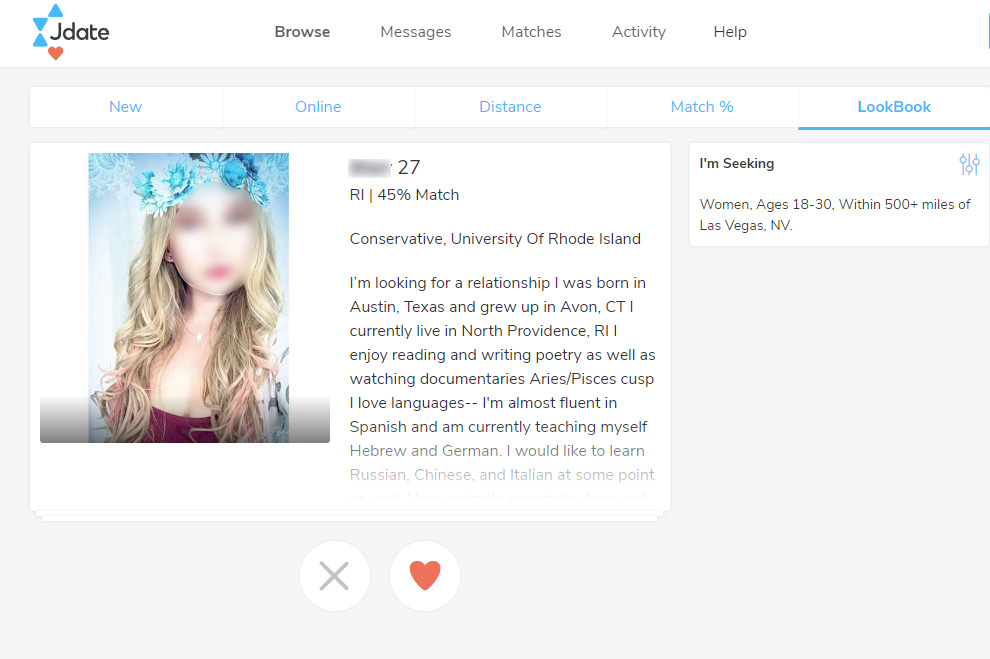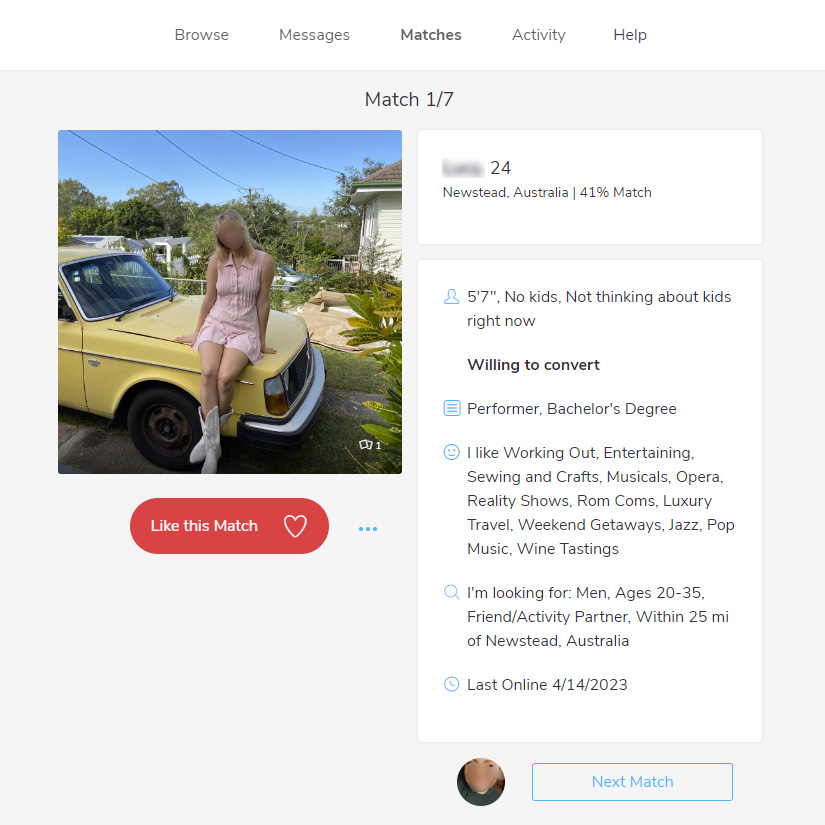 Even as a free JDate member you're able to fully explore each of these experiences giving you access to…
a more traditional style of online dating through Browse,
a Tinder-esk swipe style dating with LookBook,
or a matchmaker feel with Matches (giving you 7 curated daily matches).
It's also worth noting that you can actually see a photo of potential matches. Believe it or not, this is something that many other dating apps restrict until you pay up.
Simple and/or Advanced Discovery Preference Filters
We all have a picture in our minds of Mr or Miss Right and there are certain marks that online matches have to check if they want to be seriously considered. This is where having some search search filters comes in handy and we're glad to say is another area where the JDate free trial hits the ball out of the park.
In addition to the basic discovery preferences pictured at the beginning of this section JDate offers all users (Free and Paid) access to advanced search filters: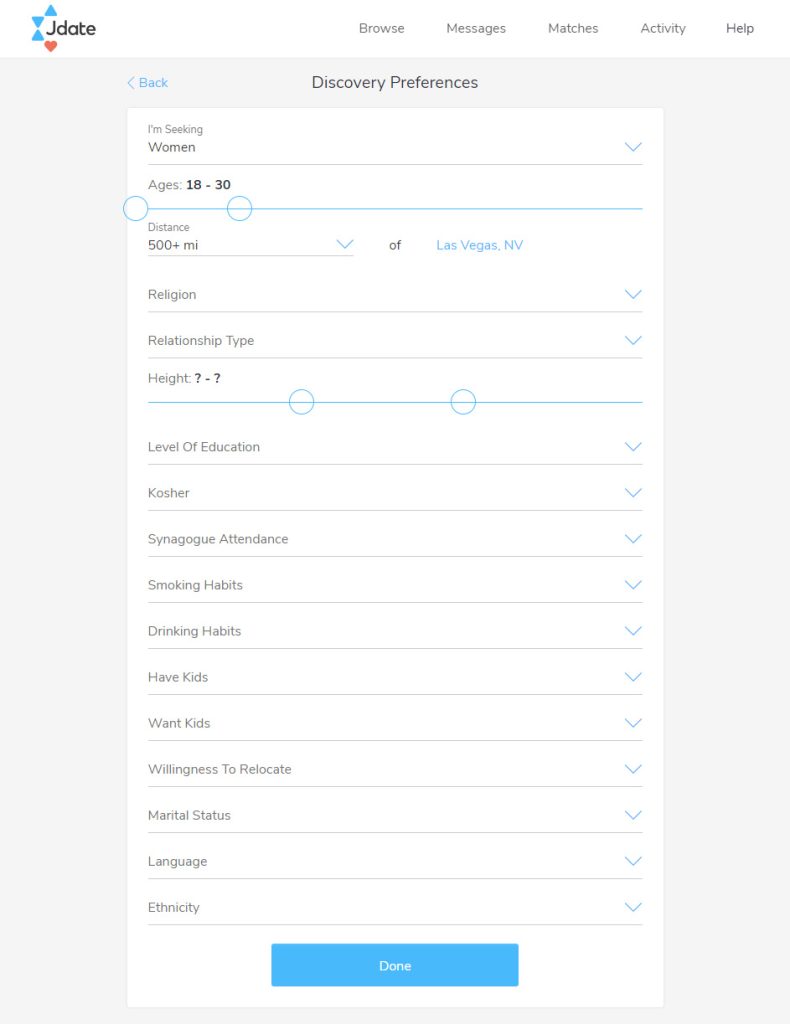 These additional settings allow you to filter by education, adherence to Kosher diet, synagogue attendance, desire to have kids, and more. Many dating apps would charge extra for this, so we were delighted to see this tool included in the JDate free triel.
It's absolutely a no brainer to refine your searches and make sure that the singles you're seeing when you browse stack up to your standards.
Fully Customize Your JDate Profile and View Match Profiles in Full
When you first complete signup and start your JDate free trial you'll have the option to complete and customize your profile. This is something we would strongly recommend as it will help you to find better matches by allowing other users to find your profile based on the lifestyle and relationship preferences you set (no one likes incomplete profiles😉).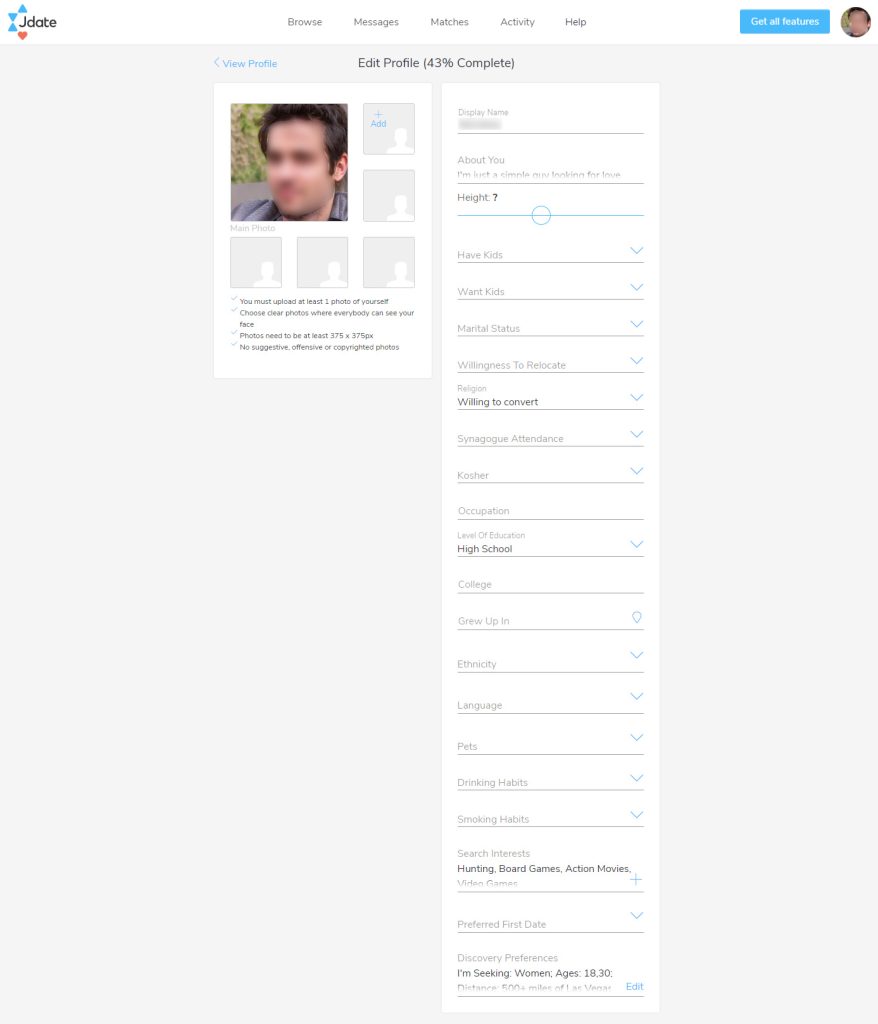 But while this is an important feature to getting the most out of trying JDate for free isn't not overly unique. Most dating apps will allow you to set up your own profile so that they can start using you as "inventory" to show to other members. Sadly, many other dating apps seem to miss the point of offering a free trial and will restrict basic features like viewing the profiles of potential matches
Crazy right? That's another one of the areas where the JDate free trial deviates and offers a bit more than the industry standard.
In fact, even if you decide not to complete your profile fully, you will have access to view the full profiles of any users you're interested in! We've included a screenshot of what one of your match's profiles might look like below: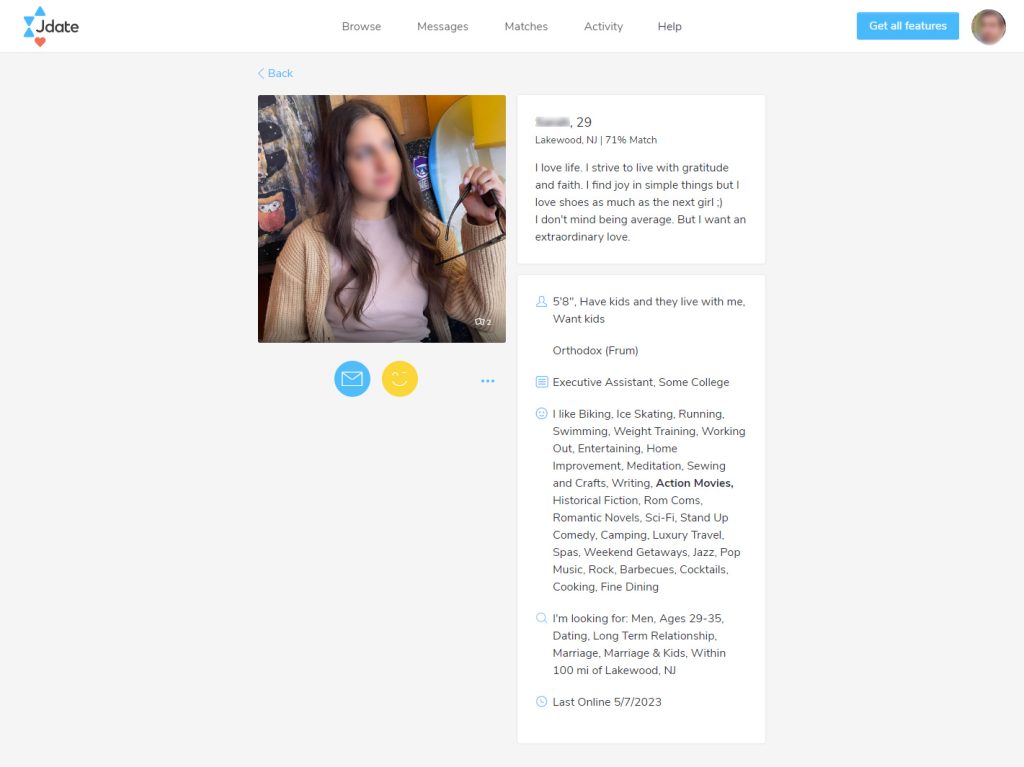 And while you can see all the profile info, there is one notable downside we need to mention.
As a free JDate user you will only have access to the first image on a match's profile (regardless of how many they've posted). Seeing all profile images is one of the premium features that are not included in the trial.
Access to JDate Support and Help Center
If you guessed that this is another feature that's generally included in dating app free trials, you would be right, but there's one unique feature we wanted to point out.
As you're using the app it will take notice of what you're doing so that when you visit the help center it can recommend answers based on your recent activity. It's not an absolute game changer for the world of online dating, but still pretty cool for a free trial feature.
JDate Activity Dashboard (Limited)
The activity dashboard is a summary of your time on JDate. It's a tool to help you keep track of who you've viewed, who's viewed your profile, what profiles you've liked, and even what profiles have liked you back. It sounds amazing and it certainly can be, but the most useful aspects are reserved for premium members.
And while it's neat to look back on who you've like or who you've viewed neither of those are really helpful tools for gauging the interest of other JDate users. All in all this is probably the most underwhelming feature included in the JDate free trial.
What You Don't Get With a JDate Free Trial
If you've read to this point you should have a pretty good feel for all the features that are included in the trial, but what won't you be able to do? Here are the 2 biggest downsides:
Can't Send the First Message – You can send likes, you can even respond for free if a Premium member messages you, but you cannot initiate conversations on the JDate free trial.
Limited Access to Photos – We mentioned this earlier on the page when we were discussing profiles, but I think it goes without saying that not having full access to see photos of your potential matches is a bummer.
There are some other features that upgrading to premium will give you access to, but in our opinion they're "icing on top" and much less essential than unlimited messaging or accessing all user photos. (We've included a screenshot of all Premium JDate features below).
Want a full rundown on JDate features and opinions from our experts on everything they have to offer? See our full JDate review here to get the heavy details.
Is The JDate Free Trial Worth Your Time?
In a word, absolutely! We think the JDate Free trial is worth it.
Of course we would always welcome more features being offered in a trial membership, but at the end of the day understand that these apps have to make money somehow. This is well beyond the scope of what many other dating apps free trials offer users; and it certainly gets you in the door and gives you a feel for how well the app might work for you.
Ready to give JDate a try? – Head back to the top of this page to claim your JDate free trial now!
---
---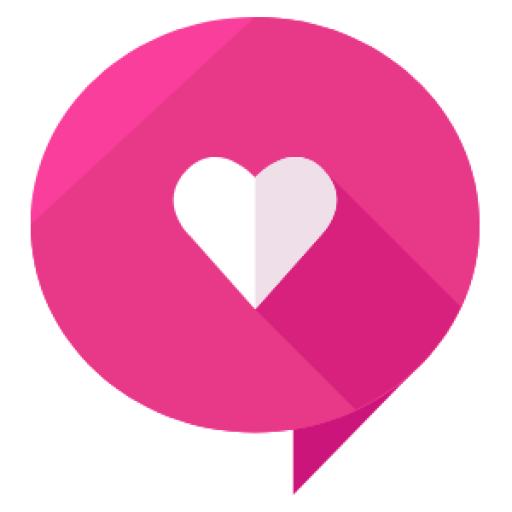 Written By: Healthy Framework Team
The Healthy Framework team has a combined 50+ years of experience in the online dating industry. Collectively, the team has reviewed over 300 dating apps and is known as one of the leaders in the relationship advice and information space. The team's work has been featured on Zoosk, Tinder, The Economist, People Magazine, Parade, Women's Health, Her Campus, Fox, and more.