JDate Pricing
Thinking about online dating and curious how much does Jdate cost? Sometimes it can be hard to see what an online dating site costs until you go through the entire sign-up process. Below you'll find the Jdate costs for a Basic Membership, Premium Membership, the varying costs based on how long of a membership you sign up for, and any other important information we feel that you need to know.
| Membership Type | Membership Length | Membership Cost |
| --- | --- | --- |
| Premium | 6 months | $29.99 per month |
| Premium | 3 months | $44.99 per month |
| Premium | 1 month | $59.99 per month |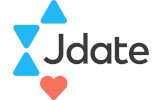 ---
Jdate Payment Options
Jdate accepts all major credit cards to purchase memberships. These include, but are not limited to:
Visa
American Express
Discover Card
MasterCard
Diner's Club
Jdate Membership Cost
You can claim your free trial account now by clicking the fancy looking green button above. You'll get access to all of your Jdate matches and the ability to get your dating profile completely set up instantly for our favorite F word, free. That's all we wanted to share.
Now, onto the matter at hand. If you're curious what it will cost to upgrade to a paid membership, we've got you covered. Here's the full breakdown of the Jdate membership cost. There have actually been some significant changes to the pricing structure at Jdate recently. In past years, there were two different types of accounts to choose from (Basic and Premium), each that were different prices and offered different features and amenities.
Today, Jdate has gotten rid of their basic membership plan and only offers the premium membership plan. The good news for you is that it means you're going to get all of their awesome features without having to pick and choose what you want and what you don't want. It can be tough to know which features you really need without getting in and actually using the site. Jdate has removed the guess work.
Let's talk about the different pricing you'll see with your premium Jdate membership. As is the industry standard with online dating, the longer term that you commit to, the less expensive your monthly membership fee will be.
The most cost-effective Jdate membership is the six-month premium membership that costs $29.99 per month. The next step up is the three-month premium membership that costs $44.99 per month. The last option is the one-month Jdate membership plan that costs $59.99.
Ultimately, it will be up to you to decide how long of a membership you think you might need. We'd hope that you only need one day on Jdate and you find the love of your life, but that's not the case for everyone. It does happen, though! Ideally, we recommend getting at least the three-month plan if you have a lot of free time to dedicate to dating or the six-month plan if you can't quite dedicate all of your time to the process right away.
The one-month plan is just too expensive, and you'll probably end up purchasing more time one month from the time that you decide to upgrade. Save yourself the time and purchase an adequate membership length upfront.
You can save a lot of money by going with one of the longer plans. Yes, you will be spending more money, but the per-month cost goes way down. The membership cost per month is literally double if you only choose to go with a one-month membership.
Additional Costs or Fees
If you signed up for Jdate in the past, you may remember they charged a one-time $3.99 fee when you first signed up. This was some sort of pesky processing fee that seemed to bother a lot of people signing up. But you spoke and JDate listened. Good news; this fee is no longer a thing and has been removed from the process. The only thing you will pay when signing up is your membership fee. There are no processing fees or any other hidden fees that we were able to see.
Jdate Auto Renewal of Memerbship Dues
In the terms and conditions of Jdate's website, you'll see that all accounts are set to auto renew at the same rate you purchased. If you're not interested in automatic renewals, you can go to "Your Account" > Cancel Subscription, and you'll be able to turn off the auto renewal. You will still get the remainder of your purchased time evne though you're clicking cancel.
Features You're Paying For
If you're considering upgrading to a Premium Jdate membership, you're probably wondering if the amenities you'll receive are worth the cost. In order to help you decide, we wanted to layout everything you'll be getting. Remember, unlike in the past, Jdate now only has one membership level. There are no multiple levels to choose from or additional addons you have to pay for. If you do want to know anymore about the site, you can always check out our complete Jdate review.
Access Photos – You'll gain access to all user photos. With the free trial account, you'll only get to see the main photo they uploaded. You'll see that they have additional photos, but you won't be able to see them without upgrading to a premium account.
Messaging and Messaging + – You'll get to send messages to all paid members as well as those that have a free account. The members with the free accounts will still be able to respond to you (they just won't be able to initiate a conversation, so you will have to take the lead if they aren't a paid subscriber).
Read Receipts – You'll know when your message has or has not been read by the person you sent it to.
Liked You – You'll get to see which users liked you (the Jdate "flirt" option).
Viewed You – You'll be able to see any members who have visited your dating profile.
Profile Display Control – You'll be able to hide whether you are online
Browse Anonymously – Check out your potential matches without them knowing you're looking
Is it Worth it?
If you're a Jewish single on the hunt for that special someone, we highly recommend that you check out Jdate. Here's the best part. You can jump on the free trial for, well…free! Get on there and look around and see what kinds of singles are available in your area. If you don't see anything you like, you aren't out any money at all and can move on to trying a different site. If you do see some people you like, then you can upgrade your membership and get to chatting!
Jdate is an online dating community for Jewish Singles that has been around for over a decade. As a part of the esteemed Spark Network, Jdate does a phenomenal job helping Jewish singles to connect with like-minded singles all over the world. As a staple in the Jewish online dating community, Jdate's product can be trusted to help you find the love of your life.
Our bottom line thought on JDate is that it's completely worth it and we think you're going to be big fans of the site after you check it out. The fact that they let you see all of your matches, all of their photos, and all of their profile (including the last time they logged in) means that they are proud of their product and they know that it works and can work for you too.
---