It's Just Lunch Pricing
While the leading matchmaking services are all quite different in how they find you matches, there is one thing they all have in common—they love to be cryptic about their pricing. Thankfully, we've asked the questions and done the research for you. Below, we'll share how much It's Just Lunch costs and what you can expect to get.
It's Just Lunch Cost – Detailed Pricing
While It's Just Lunch won't just hand over their pricing guide, we were able to find what real customers said they paid for service, as well as some pricing from court filings (lawsuits).
It's Just Lunch costs between $1,000 and $15,000 with the most common price being between $2,500 and $3,500 for a 12-date package. The average cost per date is between $208 and $291.
We'll talk about what you can expect to get with the pricing in the next section. But if that range of pricing is way more than you are comfortable paying, we recommend checking out eharmony—a more traditional dating app that still does curated matchmaking for you, just at a lower price point and without the one-on-one assistance.
To learn more and get a free trial, check out our eharmony review now.
Pricing Examples – Actual Customer Examples
Here are some reports we found on what people paid and what level service that got them.
$2,595 for a 12-month membership – Roseanne Vrutgman (Source: Plaintiff in lawsuit)
$4,700 for a 6-month membership – Tammy Gillingwater (Source: Plaintiff in lawsuit)
$3,400 for 12 dates – Mindy Miller (Source: Complaint to CBS 12 News)
$2,800 for 12 dates – Sherri Ferrara (Source: Complaint to Tampa Bay Times)
$2,700 + $90 per month for a lifetime membership – Elizabeth Young (Source: Complaint to Denver7 News)
$3,000 for 12 months (12 dates) – Gregory from Richmond, VA (Source: Consumer Reports Complaint)
$1,000 for 3 dates – Kristen from New York – (Source: Consumer Reports Complaint)
$3,400 for unknown – Vivienne from Boca Raton, FL – (Source: Consumer Reports Complaint)
$5,000 + $10,000 for sign up and offer for higher tier club – Ted from Phoenix, AZ (Source: Consumer Reports Complaint)
$3,400 for 6 months (12 dates) – Andrew from Boca Raton, FL (Source: Consumer Reports Complaint)
$3,000 for 12 dates – Brian from Georgia (Source: Consumer Reports Complaint)
$4,900 for 24 dates – Unknown from Henderson, NV (Source: BBB complaint)
$2,400 for 12 dates – Unknown from Henderson, NV (Source: BBB complaint)
$1,000 for 3 dates – Yuliya A. (Source: Trust Pilot complaint)
$2,000 for 5 dates – Mic (Source: Trust Pilot complaint)
Please note that many of these prices are based on user-submitted data. To find the most current accurate pricing, you'll need to call It's Just Lunch.
An Important Note – Please Read
As you may have noticed, a lot of these price quotes came from class-action lawsuits and complaints against It's Just Lunch. We detail a bit more about this in our It's Just Lunch review, but here's the important note. The company does have a bit of a checkered past when it comes to legal issues and complaints from users.
The largest of the class-action suits said that It's Just Lunch was "a massive scheme to defraud tens of thousands of single professionals throughout the country." The company was forced to pay nearly $5 million in response to this suit.
If you are interested in a comparably priced matchmaking service that has a much better track record, you may be interested in Three Day Rule. Founded in 2010, Three Day Rule has over 200k people in their network and offers one of the most personalized and detail-oriented matchmaking processes in the business. In addition, every membership comes with a free professional photography session and free dating coaching throughout your time with the company. If you'd like to learn more, check out the Three Day Rule review now. Or if you'd like, the link below will get you scheduled for a free consultation call with a real matchmaker!
How Does It's Just Lunch's Pricing Work?
For those that are still interested in checking out It's Just Lunch, we wanted to break down a bit about how their pricing model works. From what we've seen, there are generally three main parameters with a plan—the price, the timeframe, and the number of dates.
For example, a common price we saw was $3,000 for 12 dates over 12 months (one date per month). You'd pay the total amount upfront and then you'd receive one date every month for the next year.
What Counts as a Date
A common theme we saw amongst the complaints was a bit of confusion about what counted as a date. According to the user reports, the more correct term to be used would be a match. If you're given a match that the company wants you to go on a date with and you refuse that match/aren't interested, that still counts as one of your dates.
So, in our above example, if the company were to show you 12 people and you didn't like any of them, It's Just Lunch would have satisfied its end of the contract.
The Ability to Pause Your Paid Membership
One positive feature of the paid membership plan at IJL is that you can pause your membership if you find someone and want to get to know them better. We're not sure if this only applies to someone the company provided to you or if you find someone on your own, but it's still a nice feature we don't see often.
Is It's Just Lunch Expensive?
Yes, It's Just Lunch is expensive, especially compared to traditional dating apps. That being said, the higher price should be expected as you're getting a one-on-one service. It's the same concept as if you were to take a group exercise class or hire a personal one-on-one trainer; you get what you pay for.
---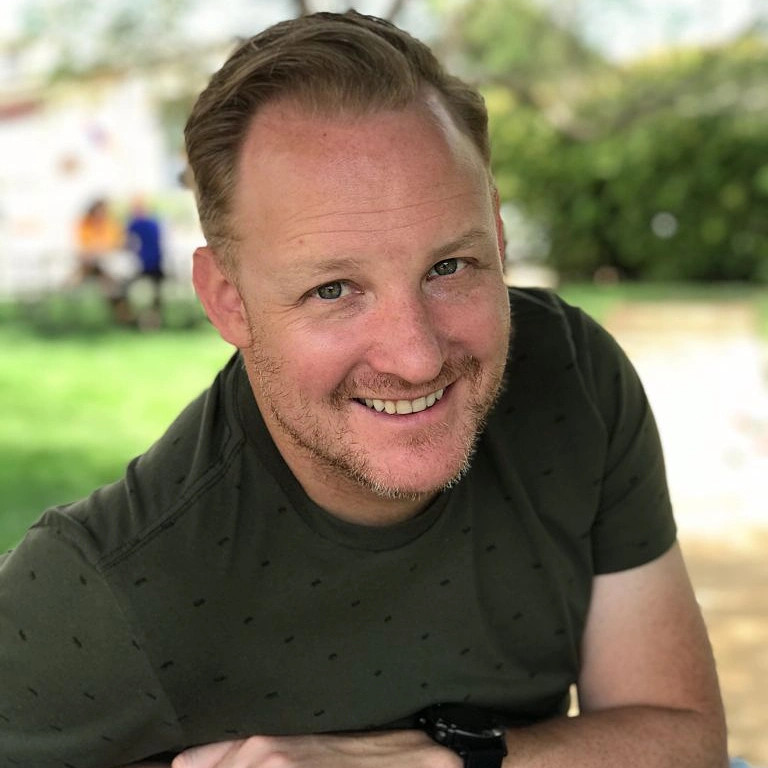 Written By: Matt Seymour
Matt Seymour is a dating industry expert with over a decade of experience coaching singles, reviewing dating apps, and analyzing trends within the industry. With a Masters of Science in Finance (MSF) degree from the University of Florida and extensive knowledge of the innerworkings of the online dating industry, Matt frequently serves in an advisory role to some of the largest dating apps on the market. In Matt's current role with Healthy Framework, he leads the interview team that regularly interviews key dating industry leaders, and leverages his financial knowledge and dating app experience to review and share what singles need to know to get the most out of dating online.