Dating in Iowa. Easy right? Well, about as easy as finding a lost pebble in a 100-acre cornfield if you ask the singles we talked too. While there are plenty of amazing and eligible singles in the over 3 million person population of the state, finding the right man or the right woman seems to be a tough task.
But tough does not mean impossible. And frankly, we think that if you're willing to expand your horizons and let technology give you a hand, you'll find that it's actually a lot easier out there for Iowa singles than you might think.
We're talking about the internet, and we're talking about Iowa dating apps. Yes, the internet—the same place that brought us cat videos and productivity-killing memes can also connect you with the love of your life.
In this guide, we're going to look at the best Iowa dating apps, some great data about Iowa singles, and load you up with resources to absolutely crush the IA dating market and find exactly what you're looking for.
Whether you're in Des Moines, Sioux City, Davenport, Cedar Rapids, or somewhere in between—you're going to like what we have for you here today.
Top-Rated Dating Apps for Iowa Singles
eHarmony Iowa
And caaan you feel, the loveee tonight…okay, so Elton John and The Lion King don't have a lot to do with Iowa, but it does put us in the right mood for our top pick for the best dating app in Iowa—eHarmony. eHarmony is a dating app designed for people who want to fall in love and maybe get married down the road. It's an awful option for casual dating (like don't even try it), but they do an amazing job when it comes to real and meaningful connections.
Pricing starts around $40 per month, and this includes all of the features available, so you don't have to worry about any nickel and diming down the line. Some of the more prominent features include a detailed compatibility questionnaire, robust profiles with personality breakdowns, and an intricate matching process that has proved itself worthy over that past two decades.
Drawbacks include that the price is a little higher than other options, signing up is a bigger time commitment, and as mentioned—no good for casual dating.
Overall, though, in a state like Iowa with traditional values and a population that over half of men and women are married, it's a great fit.
Higher Bond Iowa

Christianity has always played a big role in the history of the state of Iowa. And today, over 77% of the state identifies as some denomination under the umbrella of Christianity. A dating app that caters specifically to this group of singles (and one that does it well) is Higher Bond. Released in Summer of 2022, Higher Bond's motto is "a dating app built for Christian singles who value faith as the driving force behind their relationship decisions." If that has you singing hallelujah or amen or you at least identify with that, Higher Bond will be a great fit for your Iowa dating needs.
A couple things to point out before you go running out the door. First, the app is less than a year old, which means you may run into a few bugs here and there as the team works to improve the product. Second, the number of users signed up is going to be small, so don't expect a massive rush of people when you sign up, but do expect most of the people you do see to be serious Christians.
All that said, the app is giving away all of 2023 for the low price of absolutely free (as they work through their growth), so you really don't have a lot to lose. The best advice for Iowa singles is to join Higher Bond and also join a secondary site that is a little more established to get the best of both worlds.
Zoosk Iowa
What an accolade—best for college towns and the best for the rural areas of the state. Zoosk is like the Swiss-Army knife of the dating world where it can successfully serve lots of different needs to a diverse group of singles. Let's talk why.
With over 60 colleges in the state of Iowa, there's a great need for an app for college students that's classier than Tinder and can actually help students find real relationships. But college is also about exploration and learning what you like, so the app better have a ton of options when it comes to singles to meet that need. This is Zoosk with over 35 million users from all walks of life.
Having a ton of members like Zoosk does isn't only a great thing for diversity, but it's a great thing for people who might live somewhere off the beaten path. If you look at the map of Iowa's population density, you'll see that a lot of the state is extremely rural. If that's where you live, then you also need a dating app with a lot of singles on it. Again, this is Zoosk. And as an added kicker, if you happen to be in the agriculture industry, Zoosk also ranks top five on our list of the best dating apps for farmers—so that's awesome.
The only real drawback we can think of is that if you have the tendency to get overwhelmed by a lot of options, you might not be a good fit for an Iowa dating app like Zoosk. Other than that, we think it's a home run for singles in the state.
SilverSingles Iowa

Contrary to a whole heck of a lot of popular belief, online dating is not just for young people anymore. According to research, over one-third of seniors have turned to online dating at least once over the past five years. And as you might guess, many of those people do reside in the great state of Iowa.
So, if you're into your better years and are ready to experience life with someone new, consider giving SilverSingles a try. We're really big fans of it for people who are at least 55 years old, as almost the entire membership base is over the age of 50. The only reason we're not 100% keen on it for those in the 50-55 age bracket is that if you're still open to dating people a few years younger, you're going to find very few on SilverSingles. While they can join, the website pushes pretty hard to convince them not to.
Overall, though, SilverSingles is a wonderful dating app for Iowa singles who are looking for top-notch senior dating.
What Makes These the Best Iowa Dating Apps?
Alright, Iowa. Let's get down to brass tax. What makes these truly the best Iowa dating apps and site options for you. It's not because we just did a quick Google search and wrote down the sites that sounded cool. We have an intricate and in-depth process for ranking. Here are a few of the most important factors we looked at.
Singles From Big and Little Cities in IA
No matter if you're looking for someone from Waterloo, Des Moines, Council Bluff, or anywhere in the state—you're covered with these apps. Additionally, you have the ability to set the radius of how far out you want to receive matches from, which is great if you live out in the outskirts and want to include matches from some neighboring towns or even neighboring states (bordered by six states).
Singles From All Ages Groups Represented
While the average age in Iowa is right on par with the national average (38.3 years), we have heard some people saying that the dating scenes in many of the major towns (Iowa City, Ames, and Davenport) are dominated by college-aged singles. If you're in college or in your 20s, that's awesome. But if you're not, that could be a problem. Thankfully, these dating apps service singles across all age brackets including those in the college-age range as well as those older and much older. Additionally, they have effective filters you can use to only see singles from the age brackets you're interested in.
Some Religious Options, Some Not
In a recent study we referenced earlier, Iowa found itself as the 19th most religious state in the country. This top 20 finish does mean that many of the top dating apps for Iowa singles do need to have a religious focus. However, it also means that some of the other options need to be available for those who don't fit that bill. You'll see this reflected in the recommended list.
What is Dating in Iowa Like? The Single's Scene
While the Iowa single's scene is going to vary from town to town, there are some trends that we see we felt like sharing. Additionally, we wanted to share some data on the population of Iowa and how that may help or hinder your chances of finding love in the state.
Don't Plan on Diversity
If you're looking for a lot of cultural diversity in the single's scene, you're not going to be finding much of that in the state of Iowa. Over 85% of the population is white/Caucasian, followed by 6% Hispanic, 4% Black, and then 3% Asian.
Options are Equal for Men and Women
In some states, you'll see a much higher percentage of men or women, which obviously has an effect on the single's scene. In Iowa, it's nearly 50/50 across the board. There's a slightly higher number in some cities (like 51% female in Des Moines), but still relatively close to equal.
College Towns are College Towns
That may sound like a wildly not profound statement, but it's an important one. If you're trying out the bar scene in a major college town like Iowa City or Ames, expect to see a lot of early 20s singles. In these areas, online dating can be great if you're looking for singles in their 30s, 40s, 50s, 60s, etc. And yes, even if you are in the college crowds, you can also find a fruitful experience online if the bars just aren't your scene.
Outdoor Activities Are Popular Dates
If you're someone who likes to stay inside, you may have to get a little creative when scheduling dates. What we've heard through the grapevine (or the cornfield?) is that many singles in the state love to do things like kayaking, picnics, hiking, and lake days for dates. You can absolutely still get by with a great coffee date or grabbing drinks on a first date, but don't forget about the wonderful outdoors!
Yes, It Is Challenging
We're not here to tell you that the dating scene in Iowa is as bustling as the one in NYC or Miami or Vegas is. There are just less people in Iowa, which means things will move a bit slower. That doesn't mean it's dead and you should give up, though. Just temper your expectations, especially if you're moving here from one of these fast-paced cities.
People Do Cross State Lines
If you live towards one of the state lines of Iowa, you'll be happy to know that you have the ability to date singles in other states. The Iowa dating apps we've recommended let you search by distance, which makes this easy to accomplish. And what's great is that Iowa is bordered by six different states—Minnesota, Wisconsin, Illinois, Missouri, Nebraska, and South Dakota
Iowa Singles Scene – Population, Age, Singles, and Internet Access
Want to know a little more about the Iowa single's scene? Here's some recent data that may give you a better idea of what to expect.
Total Population
Population in Iowa by Gender
50.3% women in Iowa
49.7% men in Iowa
Overall Singles by Gender
47.5% of women in Iowa are single
46.5% of men in Iowa are single
Population in Iowa by Age
13.6% aged from 20-29 years old
12.7% aged from 30-39 years old
11.4% aged from 40-49 years old
12.8% aged from 50-59 years old
23.6% aged 60+ years old
% Households With Internet in IA
78.8% of households in Iowa have internet access
Source: Iowa Census
Cities in Iowa With the Highest Interest in Online Dating
Online dating, as you might suspect, is a lot more popular in the bigger cities of Iowa, but we still do see some activity in the smaller areas. That being said, where exactly is it the most popular? Well, we wanted to find out so we turned to the data experts at Google.
And the winner is…Davenport, IA made the top of our list of the cities in the state showing the most interested in online dating. The way we found this data was by looking at Google search traffic and trends over the past 12 months in the state. Davenport was the city with the most search traffic for online dating topics. The Cedar Rapids area came in second with 80% of the search traffic we saw in Davenport. You can see the top seven cities listed below.
Always remember, even if you don't see your city on here, that doesn't mean that you can't find someone special online. First, these are major metro areas, which means they include all of the smaller surrounding cities. Second, there are people using Iowa dating sites all over the state, just in smaller numbers than the big cities.
Davenport IA-Rock Island-Moline IL – (100)
Cedar Rapids-Waterloo-Iowa City & Dubuque IA – (80)
Des Moines-Ames IA – (61)
Omaha NE – (5)
Ottumwa IA-Kirksville MO
Sioux City IA
Rochester MN-Mason City IA-Austin MN
Best Free Dating Apps in Iowa
Are any of these Iowa dating apps free? Yes and no. Yes in the sense that you can sign up for free and you get a trial to try out a lot of the features. No in the sense that if you really want to experience all the apps have to offer, you're going to have to upgrade to a paid account.
Here's the thing. Free sounds amazing. However, the quality of service you get in the online dating world depends a lot on what you pay. In other words, you get what you pay for. Paid dating services in Iowa can spend that money on security, marketing for better users, great customer service, and more. Free might feel like the right play, but you're going to lose out significantly in quality. Take advantage of the free trials we shared at the top of the guide, but be ready to invest in your happiness.
---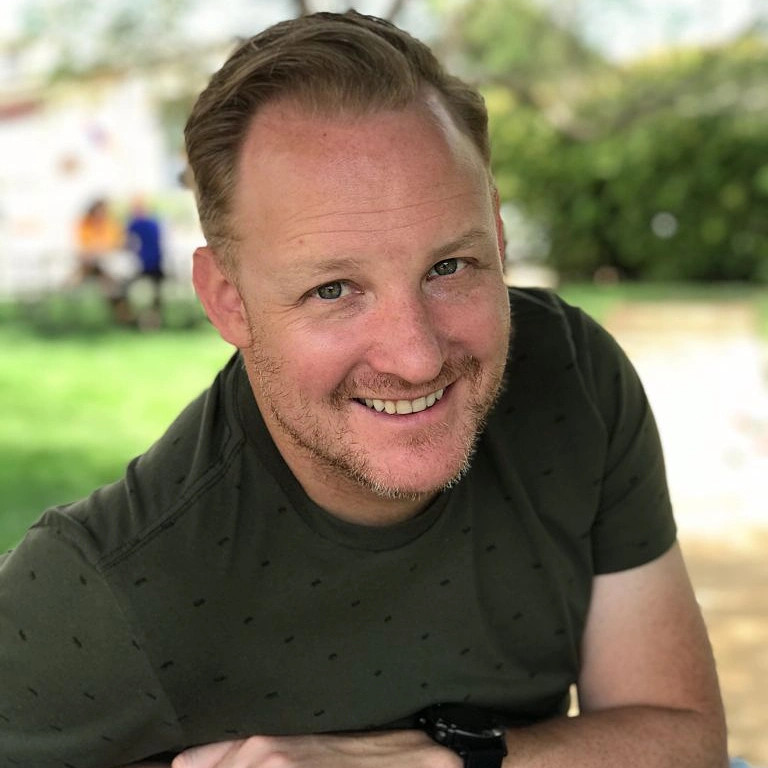 Written By: Matt Seymour
Matt Seymour is a dating industry expert with over a decade of experience coaching singles, reviewing dating apps, and analyzing trends within the industry. With a Masters of Science in Finance (MSF) degree from the University of Florida and extensive knowledge of the innerworkings of the online dating industry, Matt frequently serves in an advisory role to some of the largest dating apps on the market. In Matt's current role with Healthy Framework, he leads the interview team that regularly interviews key dating industry leaders, and leverages his financial knowledge and dating app experience to review and share what singles need to know to get the most out of dating online.