With over 12 million people in the state of Illinois, it should be easy to find love, right? Well, the fact you're sitting here with us today means you already know that's not the case. And when it comes to getting good advice, there is a lot of Illi-NOISE (see what we did there…sorry couldn't help ourselves). In reality, though, getting good advice on how and where to meet quality singles in the Prairie State is an uphill battle.
Luckily there are options. The best Illinois dating apps help to cut through that proverbial noise and through the sea of 12 million+ to find that special guy or gal you've been looking for. While it might be tough to meet people in passing in Illinois, the internet is a beautiful place ready and willing to make things easier. No matter if you live in Chicago, Peoria, Rockford, Elgin, or any of the other beautiful cities in Illinois, you'll be pleased to know that technology is here to help!
Top Ranked Dating Apps in Illinois
eHarmony Illinois
Illinois has the 9th highest average age of marriage in the entire nation, and less than half of the entire state's population are married. When you get to places like Chicago, that gets even worse with only 38% married. This means one of two things—people in Illinois hate the idea of marriage, or it's hard to find a meaningful relationship that could eventually lead to getting hitched.
We think it's the latter. And we think that it shouldn't be that hard to find a meaningful relationship in Illinois. eHarmony, is our top pick for the best Illinois dating app where singles from all over the state can come together and find someone special. No, joining eHarmony does not mean that you have to want to get married right away. The app is built for people who want to find someone special who is interested in a committed relationship—that's all.
And they are dang good at it. Over 2 million people and counting have found love through the eHarmony dating app based on the most recent statistics (it's probably more now).
What if we're wrong and the marriage rate is so low because people just want to date casually? Well, then eHarmony would not be the number one dating app by any stretch because it misses the mark hard when it comes to non-committal dating (on purpose, though).
If real is what you're looking for, though, check out eHarmony.
Zoosk Illinois
Alright, so our heading may be a little misleading here. Yes, Zoosk is a dating app that is amazing for the suburbs and smaller cities within the state due to the sheer fact that there are over 30 million users on the app. But we want to make sure it's clear that Zoosk is ALSO a great dating app in the bigger cities like Chicago. We just wrote it this way as some of the other options on our list (like The League) are only going to be good in Chicago and not anywhere else in the state. We don't want to exclude the rest of the state; we just want to draw attention to the other areas that need love too.
Enough of that. Let's talk why Zoosk is a great Illinois dating app. One—there are 30 million downloads. Two—over three million messages are sent daily. Three—you can choose from any of six different relationship goals (serious and casual options) and only see matches looking for the same things as you.
Put all that together and—Zoosk has a ton of singles, an active user base, and works for plenty of different relationship goals, making it a top option for Illinois singles all across the state.
Is there anything negative to be aware of? There are a few small things, but they tend to be purely anecdotal from user reviews. We've seen a few users complain that there are a lot of inactive accounts. However, it's hard to know if the accounts are really inactive or the users they messages just weren't interested.
Overall, we think the fact that you can create an account for free and search for available matches before you have to consider paying to upgrade is well worth the few minutes it will take to check it our for yourself.
Hinge Illinois

While most of the options on this list work for both iOS and Android (including this one), we like to draw attention to the apps that get great ratings in a particular environment. For Hinge, that's the iOS store. The app gets an impressive 4.5 stars from nearly 700k ratings and reviews. That means it rocks.
This doesn't mean that the app is necessarily bad for Android, but it only received 3.5 out of 5.0 stars there, which is decent but not amazing by any stretch of the imagination.
But what makes Hinge great for Illinois singles? Look at any list of the country for the greatest cities for creatives and artistic types and you'll see cities like Chicago, Oak Park, Naperville, etc. What this means is that you might be someone tired of the more traditional dating apps and want something a little more unique.
This is Hinge. Instead of the standard profile layout, you have all these different sound, picture, text, and video elements that you can build together to be your profile. It does have some old school Myspace feels (if you remember that), but in a more coherent and professional way. And instead of just liking other users, you can like unique elements of their profile.
If you like traditional and don't want a steeper learning curve with online dating, Hinge isn't for you. If you're a creative type and all of this sounds neat, Hinge could be the Illinois dating app you're looking for.
The League Chicago

Launched in Chicago in October of 2016, The League dating app is an elite option design for the movers and the shakers of the city. Originally started as an invite only option, only about 15% of those on the initial list made it in. But—of those, 9% had MBAs, 5% were lawyers, and 3% were doctors.
Fast forward to now and singles in Illinois can join The League without an invite but you will still have to get on a waiting list (that you can pay to skip if you want). Even then, though, you have to be voted into the app by a team of real humans and an algorithm. What does all this mean? It means that The League is (as we stated) an elite dating app that wants the VIPs of the world to have a great place to connect.
If you don't live in Chicago or the surrounding suburbs, the app will be a bust for you. The League rolls out city by city and outside of major cities like Chicago, New York City, Miami, etc., it's not worth it. However, in those cities—it's a truly high class dating experience.
Additional Resources for Illinois Singles
What Makes These the Best Illinois Dating Apps?
Why these options? Great question. Here are some of the more pertinent factors we've looked at.
Plenty of Singles in More Areas than Just Chicago
While Chi-town is well represented through these online dating apps, it's not the only city where you'll be able to find singles. These apps have millions of members, including people from all over the state of Illinois.
Safety First
Obviously, most people in Illinois probably have safety at the top of their minds with some of the recent occurrences in the state. There's no reason you should have to extend those fears from the in-person realm to the digital. These Illinois dating apps tackle the issue head on (proactively) with a focus on things like rooting out and removing fake accounts, educating singles on how to stay safe, and providing adequate technical frameworks to give you the type of experience you're actually looking for.
The Ability to Date Across Statelines
There are quite a few medium and large cities right across the border to neighboring states like St Louis, Evansville, Milwaukee, etc. Dating apps designed for Illinois singles should give you the freedom to extend your search to these areas if you live close to the border and want to. This generally comes down to a proximity (distance) based search setup instead of a "select your city and we'll show you people who selected the same." Most dating apps these days have moved toward that, but not all of them.
What Dating in Illinois is Like
Illinois is an eclectic state with 1,299 towns and cities spread out over 55,513.2 square miles. What this means is that anyone who ventures to "tell you exactly what it's like dating in Illinois for everyone" is crazy. Experiences are going to vary wildly by who you are, where you live, what you're looking for, etc.
However, even with all of that said, there are some common trends that we see emerging from the state as a whole. Additionally, there are some statistics and data we can share that will give you a pretty good idea about the single's scene in Illinois. We encourage you to read on and use it to your advantage, but make sure to do so understanding the age ole cliché that experiences may vary.
Things to Know About Dating in Illinois
Tourists used to be a bigger factor.
If you're looking for casual dating in the bigger cities (like Chicago mainly), you used to have a steady flow of tourists you could spend time with. Now, though, with tourism down in a lot of places, that's a much lower impact on the dating scene. If you're someone who wants a real relationship and would get annoyed by the tourists flooding the apps, this is probably a welcomed change for you.
Safety is a big concern for singles.
We're not here to play politics, but we all have to acknowledge that crime in a lot of the bigger cities in the state are up. Because of this, a lot of singles in Illinois (again, particularly Chicago) do tend to put a lot more parameters in place to keep themselves safe. This might include talking for longer before going on a date, selecting safer locations for dates, no going out after dark, etc. None of these are bad things, just things to be aware of and to be prepared to accommodate.
Get ready to get drinks or coffee.
In a lot of areas of Illinois, we've seen that most singles tend to gravitate more towards the simpler and quicker first dates. This means that you can expect most people you meet for the first time to look at getting drinks or coffee instead of a meal or a show or something like that. We're fans of these more efficient dates, but your feelings may be different.
People get married later in life.
Marriage and dating are the perfect pair to look at when talking about the single's scene. Illinois ranks 9th for states with the oldest average age of marriage (28.4 years old). This means that if you're dating in the younger demographics, you may find more people looking to keep things casual or may be slower to commit.
Some Overarching Data Trends of Dating in Illinois
Chicago, Champaign, Springfield, and Rockford had the most interest in online dating in the state over the past 12 months (full study below).
The breakdown of men to women in the state is 51% women and 49% men.
27% of the population is aged 20-39.
Chicago ranked 40th for best cities in America for singles in a recent data study. This includes a 17th place ranking in the country for the quality of the dating pool.
Illinois Singles Dating Statistics
Total Population
Population in Illinois by Gender
50.9% women in Illinois
49.1% men in Illinois
Overall Singles (Unmarried) by Gender
52.1% of women in Illinois are single
49.2% of men in Illinois are single
Population in Illinois by Age
13.7% aged from 20-29 years old
13.4% aged from 30-39 years old
12.7% aged from 40-49 years old
13.3% aged from 50-59 years old
21.9% aged 60+ years old
Median age is 38.3
% Households With Internet in IL
80.6% of households in Illinois have internet access
Source(s): Illinois Census
What Cities in Illinois is Online Dating the Most Popular?
Who doesn't love a popularity contest, right? Okay, maybe no one does, but the term popular is an important and helpful one in the world of data and analysis. Today, we wanted to look at where in the state of Illinois online dating was the most popular.
By studying recent Google analytics and data trends, we were able to identify which cities in Illinois had the most interest in online dating. Specifically, we looked at search volumes for the last 12 months for topics relating to online dating. The winner? Chicago! The Champaign and Springfield-Decatur metropolitan area came in second with 98% of the search volume in Chicago. And only 2% back from there was Rockford.
With the data being this close, it's probably safe to say that the interest in all three of these areas is about the same.
What's real interesting is that when you compare this data with the five-year data, you see some recent changes. Over the five-year period, the Champaign and Springfield-Decatur area was in 1st, Rockford in 2nd, and Chicago in 3rd. Clearly, there's been some major growth in interest in online dating in Chicago recently.
Here are the full results over the past 12 months in the state.
Chicago IL – (100)
Champaign & Springfield-Decatur IL – (98)
Rockford IL – (96)
Peoria-Bloomington IL – (88)
Davenport IA-Rock Island-Moline IL – (80)
Harrisburg-Mount Vernon IL – (25)
St. Louis MO – (24)
Evansville IN – (10)
Quincy IL-Hannibal MO-Keokuk IA
Terre Haute IN
Chicago Comes in 40th for Best Cities in America for Singles
Speaking of popularity, we recently conducted a study to identify the best (and worst) cities in America for singles to live and date in. The one city in Illinois to make the list? Chicago at 40th place.
And for that, kudos to you Chi-town! While 40th could be better, it's a lot higher than a lot of other areas of the U.S. Where things get interesting (and exciting) is when you look into some of the details from the data study. The city scored 17th in the quality of the dating pool category, which looks at things like % single, education levels, diversity, healthiness, and a whole lot more. Where the city struggled was with the cost of dating, which you're probably already well aware of.
Best Free Dating Sites in Illinois
Are there free dating sites for Illinois singles? Yes. Do we recommend them? No. Way to be a buzzkill, right? Well, let us explain. The problem with free Illinois dating apps is that you get the quality of what you'd expect from a free dating site. With fewer resources, the sites can't invest as much in security, features, and marketing to high-quality singles. The result is usually a lower-quality experience.
Does that mean you just need to start torching money? Absolutely not. What we like to recommend is the middle ground of leveraging free trials. While you'll still have to eventually pay to get access to all of the features you want, these free trials allow you to test drive a bunch of different Illinois dating apps at no cost to find the one that's the right fit for you.
You'll be able to know exactly what singles are available in your area and how each site works before you even have to consider shelling out some cash to invest in your relationship future. If this sounds awesome (which we think it should), head back to the top of this guide and click some of the free trial links we've provided for your convenience.
---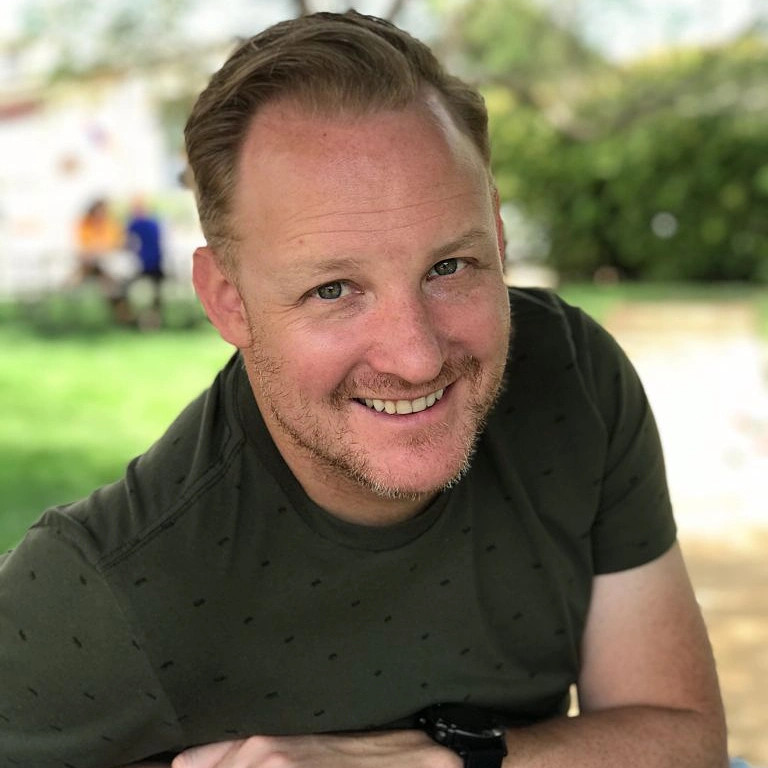 Written By: Matt Seymour
Matt Seymour is a dating industry expert with over a decade of experience coaching singles, reviewing dating apps, and analyzing trends within the industry. With a Masters of Science in Finance (MSF) degree from the University of Florida and extensive knowledge of the innerworkings of the online dating industry, Matt frequently serves in an advisory role to some of the largest dating apps on the market. In Matt's current role with Healthy Framework, he leads the interview team that regularly interviews key dating industry leaders, and leverages his financial knowledge and dating app experience to review and share what singles need to know to get the most out of dating online.