HUD App Review
The HUD dating app is (or at least was at one point) one of the most popular casual dating app options on the market. Launched in 2015, HUD was one of the top 20 most downloaded apps in the lifestyle category on iOS by 2016.
Impressive? Absolutely. However, there are some common complains that are worth looking at if you're considering checking the app out. Things like "the app used to be popular, but now it's just a lot of fake accounts" or "I thought the app was also for real relationships not just hookups."
Real concerns that need to be addressed.
What this means is we have three real questions to answer during our HUD dating app review. One—is the HUD app legit? Two—is the HUD app good for anything besides hookups? And three—is HUD worth your time and money?
Is the HUD App Worth It? – The Bottom Line Upfront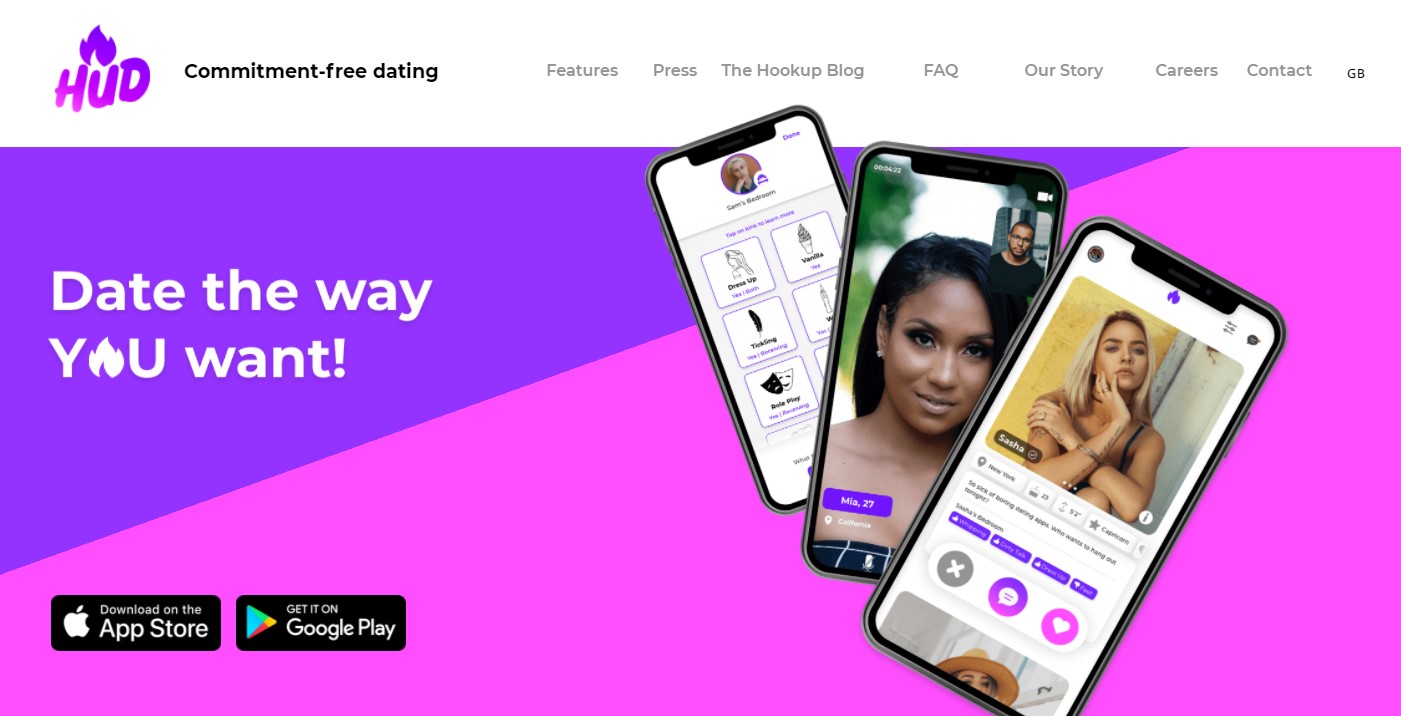 We're not ones to make you stay here any longer than you want to by burying the results of our HUD review down the page. Here's what our team uncovered.
100%, no questions asked, the HUD app is for hookups only. While some reviews might say that it's also good for casual dating that could turn into something real, they're flat out wrong. The two taglines of the site are literally "Commitment-free dating" and "Hookup dating." So, if you have hopes to meet someone in a casual environment but do potentially want more than a hookup, this is not the app for you.
If that's not your speed and you just want casual dating, real relationships, or at least a site with hookups that could turn into something more, we recommend checking out Zoosk. Zoosk offers the chance to choose your relationship goals (hookup, casual, long term, etc.), is definitely still popular with over 30 million users, and is the #1 grossing app in the iOS store (which does beat top 20 five years ago).
Here's a link to check out Zoosk and get signed up for free.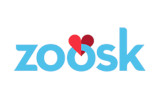 For those that are looking for hookups, you may like the HUD app. It touts a lot of inclusivity, the ability to scroll endlessly (sounds unhealthy to us but we think it's their way of saying there are a lot of members), and gets right down to talking about sexual topics (which may or may not be a pro or con for you).
One thing you can tell is the app is aggressive about getting you to sign up and pay. You are able to use a few of the features for free but there are heavy limitations. But the second you sign up to try it out, there's a paid free trial screen that pops up that's really hard to figure out how to navigate around (it is possible, though).
There are also a ton of features (almost all you have to pay for). This may sound like a great thing, but there are so many features that you better dedicate some serious time to figuring out how things work. For us, that's a con as the dating process really doesn't need to be as complicated as HUD tries to make it for what should just be a simple swipe-style dating app.
All in all, our verdict is this.
The HUD app scored a 6.0 out of 10 in our review due to the fact that a lot of singles who aren't specifically looking for hookups won't be big fans. Additionally, the site may have already peaked at its prime a few years ago and now lags behind some of the more mainstream casual dating and hookup apps.
Ultimately, your view of HUD will come down to what you're looking for and your relationship (or lack of relationship) goals. If you want to try it out, we've included a link below. If you want to learn more, keep reading our HUD review! There's some great information that could help you make a final decision.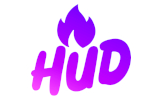 ---
Overall HUD App Rating
| Category | Score |
| --- | --- |
| Quality Matches | 6.0/10.0 |
| Features | 7.5/10.0 |
| Ease of Use | 8.5/10.0 |
| Support | 6.5/10.0 |
| Cost | 7.5/10.0 |
| Overall | 6.0/10.0 |
6.0/10.0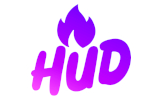 Pros and Cons of the HUD Dating App
Pros
One of the few hookup dating apps that isn't rampant with nudity and NSFW images
If you like a lot of features, that box is checked (though we think it's too many)
Inclusive environment
Cons
You have to pay to use the app in any functional way.
While not rampant with NSFW images, the auto-filter does not work great and you still will see some stuff you may not want to.
The filtering options are a bit weird at times (more on this below).
Who HUD App Is Good For
People who only want no-commitment hookups
Users who like a lot of features and interactivity
People who want a swipe-style experience
Who HUD App Might Not Be Best For
Anyone who wants more than just a hookup
Older users (userbase appears pretty young)
People who don't like an overly sexual approach
HUD Review – Table of Contents
What is the HUD dating app?
HUD (which probably stands for "hook up dating") is an online dating application available on iOS and Android that caters specifically and exclusively to singles looking for no commitment hookups. Operating in 145 countries, HUD has seen over 10 million downloads and 120 million+ messages sent throughout its lifespan (launched in 2015).
Site Name: hudapp.com, HUD, HUD App
Paid or Free: Paid site with a limited free option
Average Sign-Up Time: ~ 3 minutes
Paid Membership Pricing: Plans starting at $9.99 per month
Privately or Publicly Owned?: Private
How does HUD work?
HUD operates on a mutual match premise where users are shown other users profiles and indicate if there is interest or not. Once a mutual match is achieved, a conversation is unlocked and users can converse. There are several features that can be used to increase interest or show interest (flirt) to generate matches outside of the standard scroll and select (a variation of swiping).
HUD Features Overview
As mentioned, the HUD dating app has a lot of features. Great, right? Well, it depends. We're big fans of not overcomplicating the dating process, especially when it doesn't need to be. However, we think that HUD may have gone a bit overboard with the features and they aren't presented in a way that's easy to learn.
Are the features good features? Yes, some of them are. However, they only offer any benefit if you're able to take the time and really figure out how they all work. If you do this, great. However, for us, you shouldn't have to feel like you're going back to school just to find a date.
That all being said, let's look at some of the more pertinent features available on the HUD dating app. Additionally, let's first look at which features come with which membership type.
| Feature | Free (Free) | Premium (Paid) | Diamond (Paid) |
| --- | --- | --- | --- |
| See Profiles | Limited | Yes | Yes |
| Like Profiles | Limited | Yes | Yes |
| Instant Chats | X | 20 daily | Unlimited |
| Instant Match w/ Likes | X | X | Yes |
| Incognito Mode | X | X | Yes |
| Unsend Messages | X | X | Yes |
| Worldwide Mode | X | X | Yes |
| See User Activity | X | X | Yes |
| See New Profiles | X | X | Yes |
| See Top Profiles | X | X | Yes |
| Daily Sparks | X | Yes | Yes |
| Weekly Boosts | X | Yes | Yes |
| See Who Viewed You | X | Yes | Yes |
| Rewinds | X | Yes | Yes |
| Read Receipts | X | Yes | Yes |
| Premium Filters | X | Yes | Yes |
| Premium Search | X | Yes | Yes |
Endless Scrolling
With most swipe dating apps, you are presented with one match and have to make a decision. With HUD, you can see all of your matches in an endless scroll so you can compare and contrast and make a decision when you feel like it.
The Bedroom
HUD app's bedroom feature is pretty unique. The Bedroom is a place where you can see exactly what kinks your match has and get informative descriptions of how they may be incorporated in the bedroom.
This removes all the awkwardness around what is okay and not okay to request once you actually meet up. Plus, you might just learn a thing or two along the way.
SAFELY Badges
HUD is partnered with SAFELY – a company that advocates for STI/STD testing, education, and treatment. Those who get tested with SAFELY can get a special badge on their HUD profile to let users know they are clean and safe.
We like that this feature not only brings awareness to the issue of STIs and STDs in the dating community, but also offers users a way to ensure they are only interacting with individuals that take their sexual health seriously.
See New and Top Profiles
As a paid user, HUD will allow you to see newer profiles and those that are getting the most interest. This does drive home the point we made earlier in the review that you're not going to get a chance to really do much with a free account as you're only going to be seeing the older/stale profiles.
Message Capabilities
HUD is one of the first dating apps we've seen that does give you the ability to delete a message you've already sent (which is neat). Although, we're not sure if this is only before it's been read or after). Additionally, there are premium features for read receipts and different kinds of messaging/chats.
Worldwide Mode
No, this is not a chance to meet Mr. Worldwide/Mr. 305. Worldwide Mode allows your profile to be seen in the 145 countries that HUD services. If you're open to meeting outside of your countries borders, this could be a neat feature.
The Quality of Singles at HUD
For more traditional dating apps, judging the quality of singles is a lot easier than at a hookup site. Generally, we look for things like diversity, how filled out profiles are, member quality, etc. However, at a hookup dating app, it's really going to be heavily dependent on what you're looking for.
As is par for the course with these types of apps, there's not a ton of effort put into the profiles and things are more driven by photos. However, unless you upload a certain number of photos yourself, you can't see all of the other member's photos—which is kind of a bummer.
Purely, purely, purely subjective (meaning our opinion which may be wrong), we did find the attractiveness level of the singles on HUD during our test review searches to be a bit lower than what we saw elsewhere. This could be a negative as you're probably looking for attractive singles. However, it also could be a positive that could signal the accounts are more real and aren't trying to catfish with wildly photoshopped photos.
Again, just our reviewer's opinions.
How to Sign Up at HUD
Signing up on HUD is done through your phone, Google Account, Apple ID, or Facebook. No matter which option you choose, you will still need to confirm your phone number, provide your name, birthday, gender identity (and who you want to be shown to), and couple status. Then, you must upload at least one photo to finalize your profile.
You are unable to sign up for HUD through a desktop or laptop computer. It is purely app only.
Price | How Much Does HUD Cost?
There must be something in the water over at HUD where they like to try and make things confusing on purpose. Surprise! The pricing and cost structure at HUD is no different. Let's try and walk you through it.
First, here are the most up to date prices at HUD our review team recorded.
| Membership Type | Membership Length | Monthly Cost | Total Cost |
| --- | --- | --- | --- |
| Premium | Weekly | ~ $42.96 | $9.99 |
| Premium | 3 months | $19.99 | $59.99 |
| Premium | 12 months | $9.99 | $119.99 |
| Diamond | Weekly | ~ $64.45 | $14.99 |
| Diamond | 1 month | $39.99 | $39.99 |
| Diamond | 6 months | $19.99 | $119.99 |
Let's break this down.
Your first choice when purchasing a HUD membership is choosing between the two membership levels—Premium and Diamond. We've outlined what you get with each in the features section earlier on in the review.
The next think you have to decide is your membership term length. Usually, you have the same options for each membership level, but not at HUD. The Premium option comes in 1 week, 3 months, and 12 months. The Diamond option comes in 1 week, 1 month, or 6 months.
Why? No idea. But be aware that the weekly pricing may seem cheaper upfront, but that is a weekly price which makes the monthly cost insanely higher than the other options.
For those of you that want to try and navigate using HUD for free without a premium membership (near impossible in our opinion), there are also some addons you can get to improve your changes. These include:
Boosts – Increase your profile exposure for 60 minutes. Prices range from $3.50 to $9.99 each depending on which package you buy (1, 5, or 10 boosts).
Sparks – Increase your chances of a match by sending these digital flirts called sparks. Prices range from $1.00 to $1.60 each depending on which package you buy (5, 105, or 30 sparks).
Customer Support Options
The HUD dating app follows the unfortunate trend of no real customer service in the casual dating industry. This means that you have to try and solve your problems by looking through a short set of FAQs and if that doesn't work you can fill out a general feedback email form.
There is no live chat, contact phone number, or even a direct moderator email.
HUD App FAQ
Is HUD the same as Tinder?
HUD and Tinder are both casual dating apps, but there are a lot of differences among the two. Tinder functions by letting you swipe through any single in your local area until you find one that is interested in you as well. HUD takes out a lot of the chance and erraticism by providing an endlessly scrollable list of matches and letting you take your time on deciding who to match with. Tinder, however, does hold a much stronger reputation in the market and can be used for casual dating and not just hookups.
Can I use HUD for free?
Yes. You can sign up for HUD and make a profile for free. However, the rest of the main features of HUD are behind a paywall, so you will likely be unable to do anything but look around.
Is there a free trial of HUD premium?
HUD occasionally offers free trials of their premium membership that last for 7 days. Bear in mind that these will auto-renew at the most expensive rate once completed.
How do I cancel my HUD premium subscription?
If you want to cancel your premium subscription for the HUD dating app you can simply contact their support via the HUD app website or by going to "Payments & Subscriptions" in the Google Play app or iOS app and selecting that you want to cancel the subscription.
Can I use HUD on my PC?
No. HUD is available on mobile devices but not on PC. Some websites claim to have "emulators" that you can use to access your account online. However, these are not created by HUD and may be riddled with malware and viruses, so we highly suggest against downloading them.
Does the HUD app work on Android?
Yes. You can use the HUD app on your android device by searching for "Hookup Dating App" or "HUD App" in the Google Play Store.