How to Introduce Yourself on a Dating App
First impressions set the tone for any new relationship, but a bad first impression can stop a potential new relationship in its tracks. Introducing yourself on a dating app puts even more pressure on you to get it right. One goof and a great conversation can suddenly leave your messages on seen.
With so many daters online, a botched first message doesn't incentivize anyone to give you a do-over. Luckily, the first steps in an effective introduction when dating online are basic and easy to learn. If you've had trouble getting responses to your opening messages, these simple tips will help you find your footing.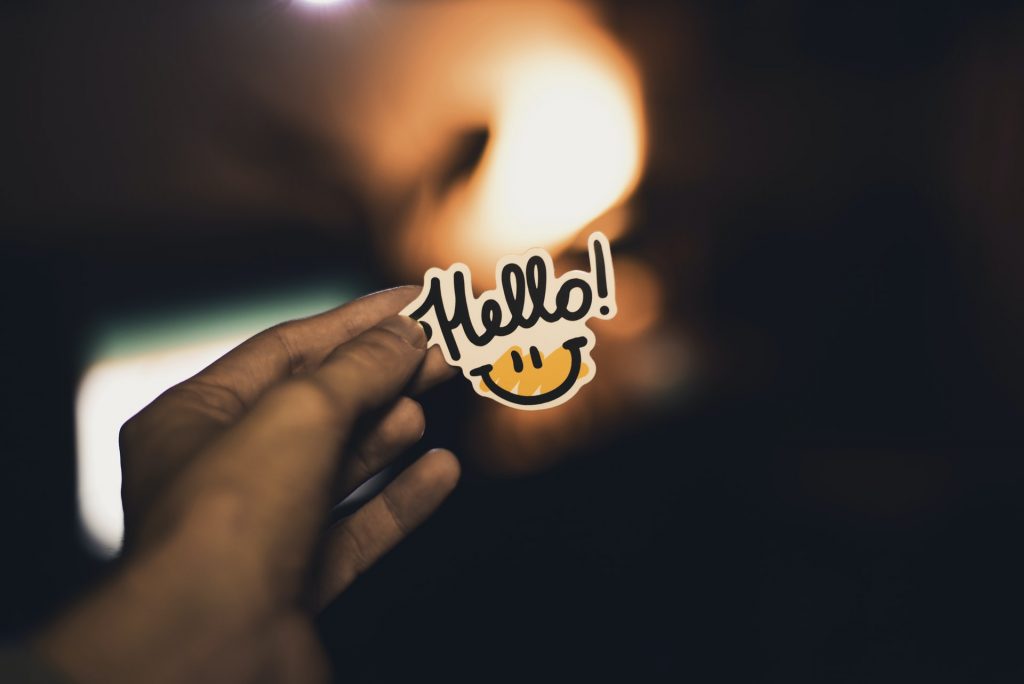 Write a full sentence, minimum…
You'll never know how many messages a potential match is getting on a dating app, but nothing about a "hi" or "'sup" is going to win someone over. A one-word intro gives the impression that you're casting a wide net in your search and don't particularly care who responds. It's possible for an online dater to get dozens of one-word introductions per day, and your goal is to get noticed.
…But don't overdo it
You want to get noticed, but you want to get noticed for the right reasons. This isn't a place to write your novel. Keep in mind that if you're on a dating app, potential dates will be reading your messages on a cell phone screen. Even a full paragraph can turn into an oppressive wall of text on a small screen. Pick one or two things that stick out from a person's profile and write a short note about why they caught your attention.
You get what you give
What are you looking for in a potential date? It's easy enough to tell someone you like their eyes, but if you're looking for a longer-lasting connection, let them know you've read their profile and start the conversation there. But if you are just looking for a short term physical relationship, make sure to politely mention that early on in your conversation.
Likewise, make sure you've read their whole profile before you craft your message. It not only gives you insight into what they're looking for in a potential date, but you also may find some deal-breakers. Save yourself the effort of crafting a charming introductory dating message if it's clear from the start things aren't meant to be.
It's okay to wait to send your first message
It can be tempting to fire off that first message the moment you see a promising profile, especially when dating apps put so much emphasis on moving quickly. While timing isn't everything, though, it may make a difference in whether or not you'll get a response. Waiting gives you time to re-read a person's dating profile and to put your best foot forward when you make your in-app introduction.
Here's another thing to think about: while it's a reality that many of us look at our phones late into the evening, just before we go to bed. There's nothing wrong with that. But if you're a night-owl, a message time-stamped at two in the morning may send the wrong message. Go ahead and draft a hello message when you see a profile you like, but definitely wait until a decent hour to hit send.
"I know you from somewhere…"
The more tight-knit the community, the more likely it will be that someone you know pops up in your feed. Tread lightly when introducing yourself to someone you'll be running into in the outside world. Finding the line between friendly recognition and coming off as creepy is a tightrope walk.
While both you and your potential date may realize you've seen each other around, it may be best just to say the person looks familiar, rather than front-loading your message with information about where they work, what gym they go to, or what's in their cart at the supermarket. It's okay to acknowledge that someone looks familiar, but let them decide their comfort level on explicitly stating identifying facts.
Avoid the urge to snoop
As you look through daters' profiles and start to chat, you'll likely pick up on details in pictures and text that make it easy to figure out who someone is in real life. They may mention a very specific job or a niche hobby, and that one bit of information with a first name and city can be enough to dig up all sorts of online dirt. In a few keyboard taps, you can get a stranger's full name, workplace, age, and even more. Resist the urge. Get to know the person you're messaging with, not the snoopy list of stats you've gathered from elsewhere on the web.
Keep it casual
Remember, this is just an introductory message to a potential first date. There's no need to come on strong right out of the gate. Don't force it. There's no reason to hurry. Front-loading a message with an invite for coffee or drinks can come across as desperate or too intense.
One message, then leave it alone
Nothing is foolproof. You never know what will get someone's attention, and what may seem charming one day may seem goofy the next. You may find a person that seems like a perfect match for you, but if it doesn't fit, don't force it. Whether they're just busy or just not interested, if a potential date doesn't respond to your introduction, let it go. They're either not interested or just too busy to respond immediately. Follow-up messages aren't flattering. They just amp up the pressure.
Make sure your profile is appealing
It seems like a no-brainer, but having a welcoming dating profile greatly increases the chances of a response. Use a real, up to date, pleasant picture of yourself—no memes, no animal-ear filters, no neck-down only pics. Whether it's for a night or for the rest of their lives, daters are seeking human connection, and daters whose profiles seem insincere are unlikely to get much—if any—response to an introductory message. "Just be yourself" rules the day.