How to Find a Christian Man
One of the greatest assets you have when you're trying to find someone to date or marry is knowing what you want. And when you're a Christian woman whose faith is important, you already know that finding a partner who shares in that faith is a must.
But how do you go about finding a Christian man? Is church your only option? Here's the good news—it's not! You've actually got a lot of great opportunities to find a Christian man in your area that you may not be aware of yet.
In this guide, we're going to walk you through all of your options, give you step by step instructions to get started, and share some tips to help you find relationship success. Finding the man God has planned for you may seem like a tall task, but it's certainly not impossible.
Today marks the start of your journey in the right direction!
The Full List of Options for Finding a Christian Man to Date or Marry
Ready to find out exactly where to start looking for the Christian man of your dreams? We've got you covered. Here is every option you have available, as well as the pros and cons of each option. Keep in mind that there is nothing wrong with using multiple avenues to find the man God has prepared for you.
Christian Dating Sites
The number one place to find a Christian man that a lot of people overlook is Christian dating sites. Maybe you've thought about it before but for one reason or another decided it wasn't for you? Today, we'd like to encourage you to reconsider letting technology help you in your search.
In the over two decades since Christian dating websites came into existence, they've grown immensely in their capabilities, helping literally millions of Christian men and women meet and build faith-focused relationships.
Ready to take that leap of faith? Check out our favorite Christian dating sites that you can try for free right now.
Pros of Christian Dating Sites
Start the search for your partner right now
Connect with thousands of Christian men who live in your area
Quickly sort your options to find men who match your exact belief system
Technological algorithms help to match you with perfect options
Church
Our list of how to find a Christian man to marry or date wouldn't be complete if we didn't include church on the list. Most likely if you're here, you've probably already looked around your congregation and came up without a lot of prospects. Or maybe you've seen some men you're interested in but you're just not sure how to start up that conversation?
Here are some tips you can use if you're interested in finding a man at church but aren't having much luck just yet.
Tips for Finding Christian Men at Church
Get the word out. – People at church love to help set up single men and women who they believe are going to be good matches. However, they can't start setting you up if they don't know you're looking. Let the people at church that you're close with know that you're looking for love and a faith-based relationship.
Join the single's ministry. – Most churches have some sort of singles ministry. And even if you've gone once or twice and didn't see anyone you were interested in, it might be a good idea to keep going. You never know when Mr. Right is going to drop through for a night. If he goes and you aren't there, maybe he doesn't come back because he didn't see any matches!
Start a single's ministry. – Church doesn't have a single's ministry? Why not look into starting one yourself! Reach out to your church leadership or pastor and see if that's something they might be interested in you helping out with. In the process of finding the Christian man of your dreams, you could also help other Christian singles do the same.
Join a Christian dating website. – Did you know that Christian dating apps can also help you meet people at your church? Remember, most of the top apps work off of proximity, which means they'll look to match you with like-minded prospects in your area. If a single man at your church is on one of these apps, you'll have a super easy way to strike up a conversation.
Try a different service time. – If you always go to the same service time, you're only going to see and interact with the Christian men in that service. Why not mix it up every now and then and try a different service? You never know who might be going to the same church as you, but you never see them because you're going at different times.
Religious Events
Getting involved in religious events is an incredible way to try and find a single Christian man. Start by looking for events at your own church. If you've already done (or are) doing that, great! From there, start looking at local religious events that might be sponsored by other churches or national religious groups.
Here are some examples of events to be on the lookout for.
Volunteering
Serve projects
Concerts
Small groups
Speaker series
Guest pastors
Prayer walks
Outreach or evangelism events
Mission trips
Retreats
Tips to Find Religious Events in Your Area
Start with your church's event calendar.
Check the website of other churches in your area.
Check out regular event calendars (there may be a way to sort for religious events).
Ask around! Generally, someone in your church is going to know about what's going on in town or nearby.
Community Events
Just because an event isn't faith-based doesn't mean it's not a great place to find single Christian men. If you've exhausted a lot of the other options on this list, you can always try regular community events.
The one drawback here is that you might not know if the men you're meeting are religious or not unless they say something. But active single Christian men do tend to frequent community events, especially volunteering-based ones.
Small Groups
Does your church have small groups? This can be a great place to meet single Christian men. Sometimes the church may even have specific small groups for single adults! And even if they don't, that's okay. You might meet someone in a regular group.
And even if you don't, that's not the end of your options. The men or women you do meet in your small group may know someone else in the church or in the community that might be a perfect fit for you. The more involved you can get, the bigger your network, and the easier it becomes to meet that special guy.
Tips to Remember When Looking for a Christian Man
Don't be scared of online dating. – For some reason, it takes a lot of Christian singles a while to get the courage to try online dating—and that's okay! It may be new to you or you may have a friend who wasn't a fan. But remember this—online dating and Christian dating websites have worked for millions of singles who now have big, flourishing Christian families thanks to taking a chance!
Pray. – You can't and shouldn't go this alone. Make sure you're regularly reaching out to God to let him work to prepare your heart and put you in the positions you need to be in to meet the man he has prepared for you. And there is nothing wrong with asking your friends to pray for you too.
Make sure you're ready. – Remember, a man is supposed to compliment your life, not be the only thing that makes you happy. If you're not in a position where you're happy on your own, consider taking a little time to get your heart right before embarking on a search. If this is you, don't worry. God is still going to be working in the background in the meantime.
Be patient. – It's so important that you remember that you're not out there searching for a new pair of pants or trying to find a new brand of bread to try. You're looking for a Christian man to be the leader of your family and possibly the father of your children. If that doesn't seem like something you're okay being patient with (so you get it right), you may want to pump the brakes and rethink all of this. It may happen quickly (and we hope it does)! But if it doesn't, stick with it. God answers our prayers, just not on our schedule sometimes.
What to Look For in a Christian Man
Are you brand new to trying to find the Christian man God has prepared for you? If you are, welcome! This can be an exciting journey. What we wanted to do to help you get started on the right foot is give you a few ideas of what to look for in a Christian man.
Is there a definitive list of what makes the perfect Christian man? Absolutely not. There are going to be certain attributes that make each man better or worse for you. And knowing what to look for in a Christian man and what questions to ask yourself before you start your search, can be really helpful.
Here are some questions and tips to help you know what to look for in a Christian man.
Where is he on his faith walk? Is he a brand new Christian or has he been growing closer to God for his entire life? While people can certainly match up at different spots in their journey, sometimes it's easier if they're relatively close to where you are. Only you know the true answer to this question, so take some time to think it over.
Where does he stand on major issues? One of the most important answers to what to look for in a Christian man is where he stands on major issues. There are so many different denominations and sects of the Christian religion that often feel differently about certain issues. Know where you stand on these issues, and know where you want your ideal mate to stand. If you're too far apart on certain things, you'll know right away that it's not a great fit.
How serious is his faith to him? One of the first answers we always give for what to look for in a Christian man is how serious he takes his faith. And this goes a lot deeper than just how often he goes to church. Is his faith a big part of his life or just something casual? What about you? Ideally, this is a category where you're going to want to be as alike as possible, or else you could run into some serious issues.
What are his goals in life? This is something you should look for in any man you're looking to date, but especially a Christian man. Does he want kids? Does he want to travel and do mission work? Does he want a career in ministry? Does he want to have a partner who he can grow in his faith with? These are deep questions, but ones that are at the heart of what you should be considering when trying to figure out what to look for in your ideal Christian man.
---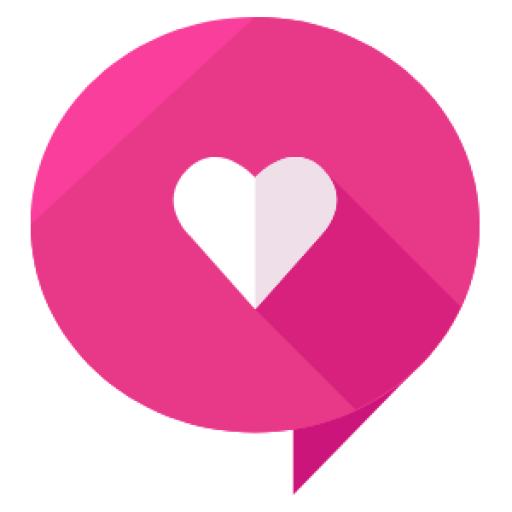 Written By: Healthy Framework Team
The Healthy Framework team has a combined 50+ years of experience in the online dating industry. Collectively, the team has reviewed over 300 dating apps and is known as one of the leaders in the relationship advice and information space. The team's work has been featured on Zoosk, Tinder, The Economist, People Magazine, Parade, Women's Health, Her Campus, Fox, and more.