Aloha! Howzit friends? Hawaii is known for its stretches of coastline where the vibe is forever beachy and fun, and it's also known for it's beautiful people and rich culture. If you live on any of the islands that make up Hawaii, you know that even though there are a million and a half people, it still can be hard to find love.
And maybe you've tried online dating in Hawaii before but all you end up seeing are tourists in town for the weekend looking for something quick and no commitment. While we feel your pain, we bring you some exciting news in the form of technology. With the help of the best Hawaiian dating apps, you can cut through the tourist noise, find singles on your island (or any island), and finally get some traction in the love department.
Best Dating App Overall for Hawaiian Singles
While most of the tourists that visit and are on dating apps are looking to get lei'd (we couldn't help ourselves with the cheesy pun), real Hawaiians and local residents are often looking for more. If that speaks to you, then eHarmony very well may be the dating app you want.
As one of the few dating apps that takes the time to market to serious singles in Hawaii, eHarmony is designed specifically for real relationships. What's nice, as well, is that you can sort your matches by a ton of different factors including ethnicity in case your roots and continuing within your culture are important to you. As heritage is so important to so many in the state, this is a big deal.
If you're interested in meeting tourists and visitors to your island, eHarmony is not going to be the right option for you. The app works more off of your home location and not off of your current location (like apps like Tinder or Bumble). But for dating people who aren't here just for a week, this is welcomed.
If you're looking for a lasting relationship in Hawaii, eHarmony is the choice you need to check out.
Best Hawaii Dating App for Tourists (or Meeting Tourists)

Alright, so we said that a lot of Hawaiians are looking for that real and lasting relationship—but that doesn't mean everybody. Where do you go if you're a local who likes meeting tourists—since we have so many visitors every year? What dating app do you use if you're a tourist (or a local) who is looking for more casual dating in Hawaii?
If that's you, you're looking for Zoosk. With an enormous userbase, Zoosk is already a top option for a small place like Hawaii. But on top of that, the app lets you quickly change your location (great for traveling), and it lets you change and select the type of relationship you're looking for. You'll see options for casual styles of dating, as well as more serious relationship goals.
If you're visiting, are a local who wants something casual, or you just don't know yet—check out Zoosk.
Best Hawaii Dating App for Older People (Over 50)
SilverSingles is hands-down the leader when it comes to senior dating sites (and apps) in Hawaii and all across the continental US. Built solely for people who are aged 50+, it's perfect for a state where 37% of the population falls into that bracket.
Some of the features you can expect to see include an easy to use interface (that you can use from a desktop, tablet, or smartphone), an option for swipe-style dating if you want to see matches quicker, and a hard focus (but not exclusivity) on users needing to be at least 50 to join. SilverSingles also uses a matching algorithm based on your answers to a series of questions to send you curated matches daily! This means you can get some help making the right selections from professionals.
SilverSingles premium memberships are also quite affordable starting at just under $20 a month if you select one of the longer membership plans. Expect to have to upgrade to get any real utility out of the app, but this is something you should be planning on doing anyways.
Hawaiian seniors, this is the ticket for you to at least check out!
Best Dating App for Asian Singles in Hawaii

Here's something you probably already know—the largest ethnic group in the state of Hawaii is Asian at 36% followed not so closely by White/Caucasian at 21% and then Mixed Race at 20% after that. We'd be remiss if we didn't include an option built for Asian singles on our list of the best Hawaii dating apps.
The userbase of Asian Dating is considerably smaller that the other options on our list, but that's what's going to happen when you really niche down. The app has certainly grown in popularity over the past few years, and you can imagine that to be the case in a state with such a dense Asian population. Currently, it's advertised that there are 4.5 million members, which is about 15% the size of an app like Zoosk.
But, for complete transparency, it is hard to know how many of the accounts on either site are still active and not people who just didn't delete their account before moving on. Additionally, a lot of the people on AsianDating.com still live in Asia, so expect to see a healthy mix of local and international options.
If you're an Asian single and you only want to date other Asian Singles, AsianSingles.com is for you. If you're open to other ethnicities as well, you might be better off at one of the more mainstream apps on the list (where you can still use filters to find exactly what you want).
What Makes These the Best Hawaii Dating Apps?
For a Hawaii online dating app to be worth your time, it has to have all of the qualities we look for in a trusted site. Some of these must-have qualities include:
Technology to Filter Out Tourists
According to recent reports, over 10.5 million people visited Hawaii last year, which is exciting! And if you're looking to meet some of these tourists for some quick fun (or you are a tourist just visiting), we recommend you check out our list of the best casual dating apps.
For everyone looking for something more lasting and certainly local, this guide is built for you. When we choose a Hawaiian dating app, we look for ones that have systems or features in place to make it tougher for out-of-town guests to pose as locals. This might be search features, preference filters, or even limits on how and when they can change their location.
Opportunities to Share Your Culture
Everyone knows that culture is of the utmost importance to Hawaiians. Because of this, it's important that a dating app serving this region is robust enough to give you the chance to showcase that. Otherwise, you might end up matching with someone who really doesn't vibe well with your family and how you like to do things. What this looks like in practice are places to add a ton of photos, multiple profile fields to share about yourself, and a spot to put your preferences of what you're looking for.
Mobile-Friendly Dating
Hawaii is beautiful. If you're spending most of your time inside, you're probably not doing Hawaii the right way (at least that's our humble opinion). For that reason, we want to see options that let you search, meet, and match on the go. This means we want to see either dedicated and downloadable dating apps or mobile-friendly websites that you can use from any device. Good news; every option we listed fits the bill.
Photo-Heavy Options
While we think the written information is always the most important part of an online dating profile, the pictures are also important. And in a state like Hawaii where there's so much beautiful scenery and beautiful people, it's probably important to be able to share that with people you may want to match with. All of these app options allow you to upload multiple pictures in a high resolution format to best showcase you and your lifestyle.
How Safe is Online Dating in Hawaii?
Hawaii ranked 13th most dangerous state for online dating in a recent data study conducted by our team hear at Healthy Framework. Now, before you throw your phone or computer into the ocean and run for the hills, let us break it down a little bit.
First, here are the five categories the study looked at for each state in the nation:

Based on this data, your odds of falling victim to a romance scam or online dating scam in Hawaii are 1 in 16,000. When you look at it that way, it seems a bit less daunting. Additionally, most of these romance scams could be avoided if people took more time to educate themselves on what to do and what not to do when dating online. This includes things like not sending money to anyone ever for any reason (no matter how emotional their story), always taking the time to vet your matches before getting close to them, and trusting your instincts.
Additionally, while these stats may sound rough, you have to remember that meeting people in-person also carries risk. While we don't have the exact stats on where Hawaii ranks for that, we'd venture to say that in-person dating is equally or more risky than dating online where you have some separation before meeting and technology to help you out.
5 Notes on Hawaii Online Dating Scene and Culture
While Hawaii is such a unique state which makes it tough to make any generalized statements, we want to try our best. Below, you'll find some things you can expect to see if you're jumping into the dating scene on any of the islands.
Hawaii has a lot of tourists and travel nurses
Expect to see a ton of tourists on the dating apps looking for tour guides and random hookups. We did our best to pick out Hawaii dating apps that help to weed these people out, but they are masters of getting through the cracks. If you want casual, you'll enjoy the steady revolving door. If not, get comfortable with filters. Additionally, we've gotten reports of tons of travel nurses on all the apps. These are medical professionals that do rotations in different areas of the country on an as-needed basis. Technically, they're living there, but it may not be for more than three or six months. It's up to you if you'd like to entertain meeting them. Do keep in mind that many travel nurses are offered extensions or full-time positions after their rotation, so that could be a plus!
Expect to see military singles
Because of the major US military presence within the state (it's the headquarters of the United States Pacific Command (USPACOM), you can expect to see a ton of military singles on most of the dating apps. As the military is heavily male, this also means a lot of those singles are going to be men. If you are open to dating someone in the military, this is great news. If not, expect to do a lot of swiping.
Smaller single pools on all Hawaiian islands
As you might expect, the pool of singles both in person and online is going to be smaller. In the continental US, you get the benefit of neighboring states. In Hawaii, that's not the case. Remember, though, it only takes one special person to change your life, so the smaller pool shouldn't be a complete turn off.
Extended response times should be expected
Hawaiians love the outdoors and unlike some other states in the nation, they seem to not be as addicted to their phones and technology as everywhere else. For this reason, you may want to have a little more patience when it comes to getting responses back to your online dating messages.
The Cultural makeup of Hawaii is intriguing
On the latest Hawaiian Census, Hawaii came in as 37% Asian, 22% White,11% Hispanic, 10% Islander, 2% Black, and 19% a mix of multiple ethnic backgrounds. Expect to see a lot of Native Hawaiians, Filipinos, Japanese, Samoans, and Marshallese throughout the islands in the dating pool. What this means for you is a lot of unique cultures and diverse people to get to know.
Hawaii Dating Apps FAQ
Do locals use online dating in Hawaii?
Yes, you have a lot of locals who use online dating in Hawaii. Additionally, you have a lot of what we call "temporary locals" who use online dating apps which include people like military, seasonal workers, and traveling nurses.
Is dating in Hawaii hard?
There are some aspects of dating in Hawaii that can make it challenging. These include a lot of cultures that don't want to date outside of their culture, a huge and regular influx of tourists who tend to clog up the dating apps, and a laid-back culture that can feel like it moves at a snails pace when it comes to dating. Still, though, challenging does not mean impossible or that you shouldn't try.
A Look at Hawaii Singles by the Numbers
The last thing we want to look at about the dating scene in Hawaii are a few macro-level figures. We want to give you an idea of the age, gender, and single population sizes across the whole state. These will vary based on where you live, but this should give you a good idea for the state.
Total Population
Population in Hawaii by Gender
49.7% women in Hawaii
50.3% men in Hawaii
Overall Singles (Unmarried) by Gender
49.9% of women in Hawaii are single
48.3% of men in Hawaii are single
Population in Hawaii by Age
12.6% aged from 20-29 years old
14.0% aged from 30-39 years old
12.0% aged from 40-49 years old
12.2% aged from 50-59 years old
26.1% aged 60+ years old
% Households With Internet in HI
83.3% of households in Hawaii have internet access
---
---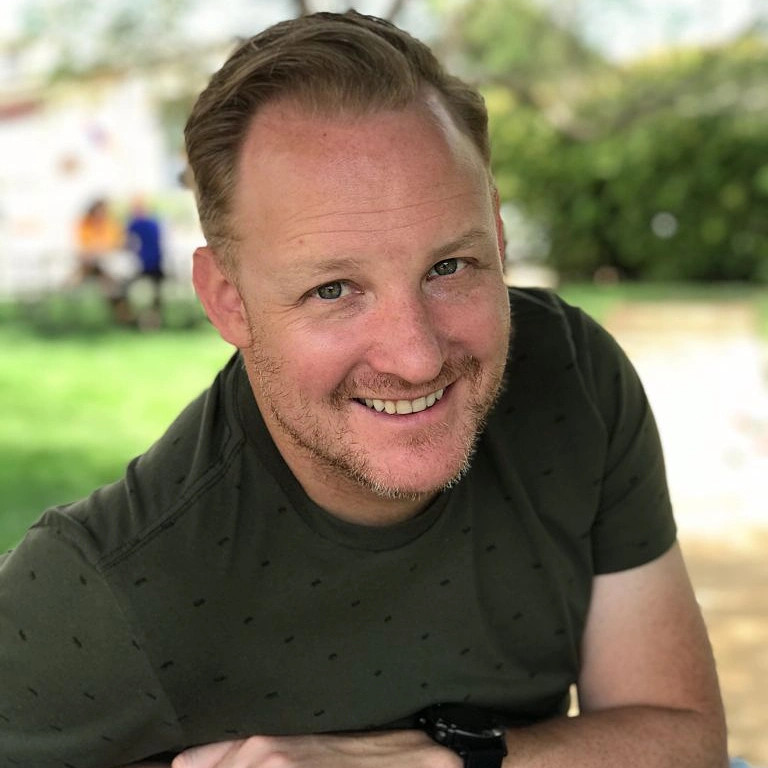 Written By: Matt Seymour
Matt Seymour is a dating industry expert with over a decade of experience coaching singles, reviewing dating apps, and analyzing trends within the industry. With a Masters of Science in Finance (MSF) degree from the University of Florida and extensive knowledge of the innerworkings of the online dating industry, Matt frequently serves in an advisory role to some of the largest dating apps on the market. In Matt's current role with Healthy Framework, he leads the interview team that regularly interviews key dating industry leaders, and leverages his financial knowledge and dating app experience to review and share what singles need to know to get the most out of dating online.