Happn Pricing
Plenty is happening on Happn. It's a fun way to connect with people who cross your path as you're out and about in the world.
You'll find invisibility, CrushTime, and rewinds within the Happn app. But what you won't see when you take a peek at this unique dating service is a price list. That's where we come in, though. We've been busy compiling the numbers so that you can turn your attention to mutual crushes.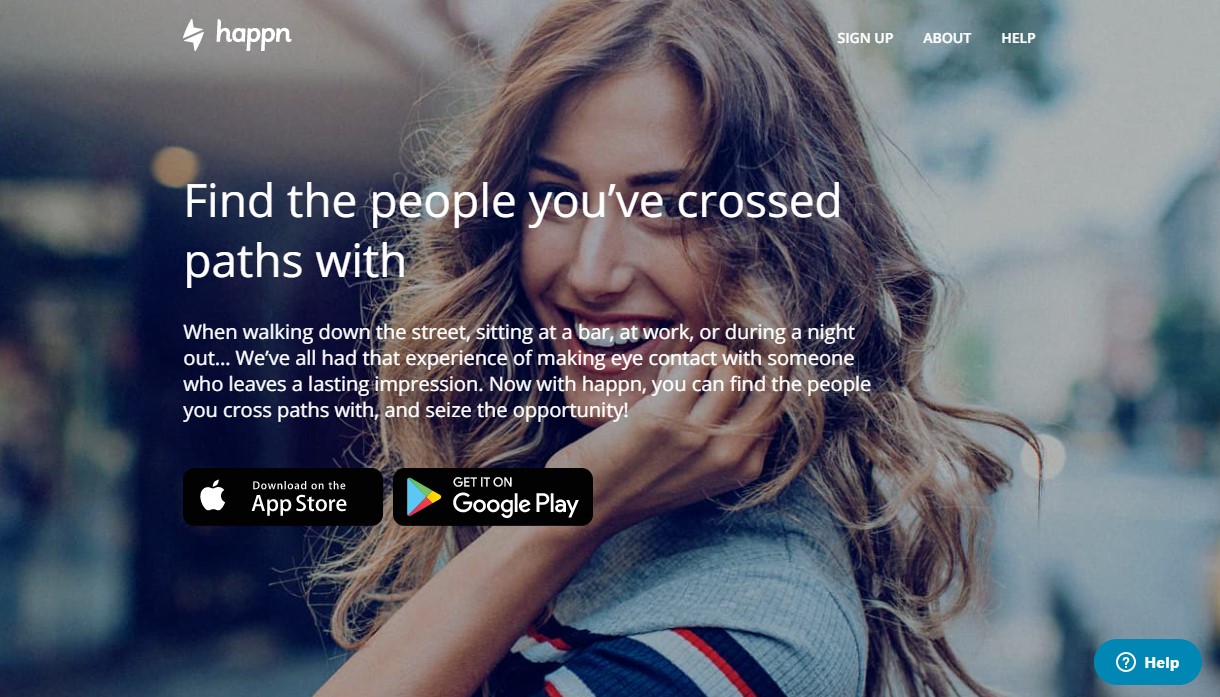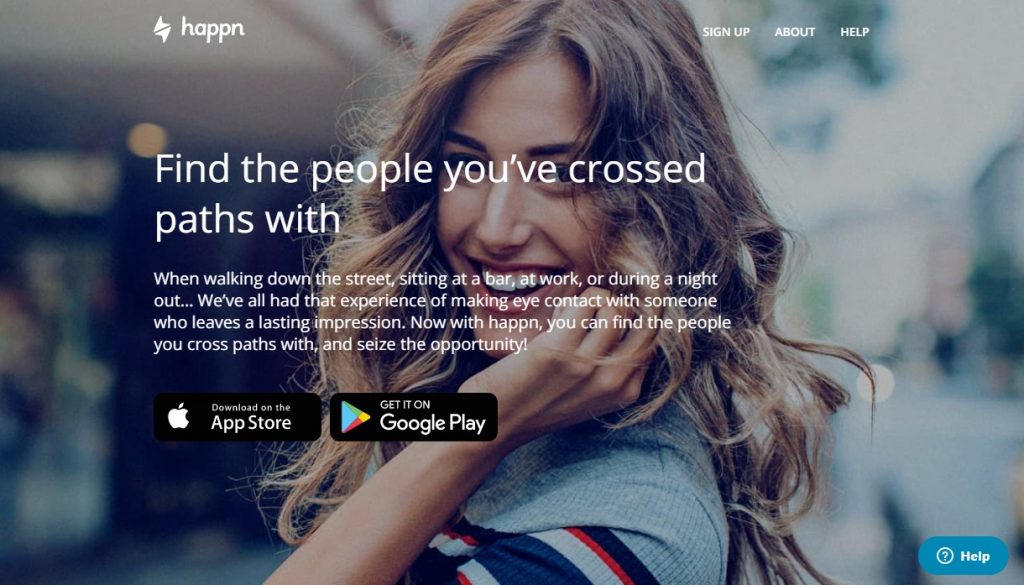 Happn Membership Cost
| Membership Type | Membership Length | Monthly Cost | Total Cost |
| --- | --- | --- | --- |
| Premium Membership | 1 Month | $24.99 total | $24.99 total |
| Premium Membership | 6 Month | $15.00 per month | $89.99 total |
| Premium Membership | 12 Month | $10.00 per month | $119.99 total |
Key Takeaways of the Happn Cost
Happn's basic membership is free
One premium upgraded plan
One, six, and 12-month premium memberships are available
Six month and one-year memberships are paid in full, instead of monthly
Paying for Happn for a year saves almost $200 compared to 12 months on the monthly plan
Premium members have access to additional purchases, like FlashNotes packs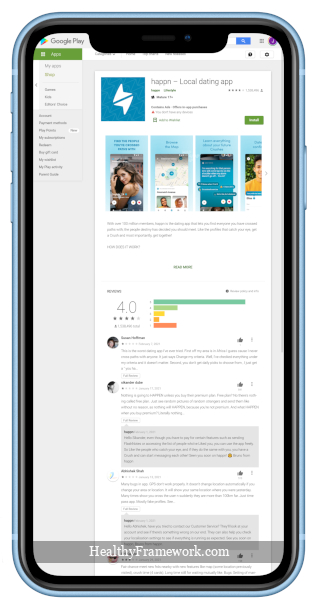 ---
Is Happn Relatively Expensive?
We've got good news to report when it comes to the Happn pricing. If you quickly glance at the Happn costs, the more than $100 price tag might pop out to you. Don't shy away, though, because that amount actually covers a Happn premium membership for an entire year!
You don't have to commit to a year, though. While Happn only has one upgraded membership, it gives you three ways to pay. That way, you can decide how much time and money you're willing to invest. So, you could try the one-month premium experience at a higher rate at first. Then, if you love it, go all-in with a year. It'll save you a whopping 60%!
How about some more good news about the cost of Happn, though?
Even though premium memberships are relatively affordable, there's another alternative. You can get the cost of Happn down to zero if you're OK sticking to the basic features. They'll provide you with the essentials needed to meet that special someone. However, you won't get all of the bells and whistles, including FlashNotes.
We'll get into the benefits of Happn's upgraded memberships next. It's just nice to know that you have options, and one of them starts with an F – free!
Happn's Premium Membership Plans
One of our favorite things about the Happn app is that it provides a streamlined service. You don't need to read manuals to figure out which type of membership you should choose.
Two Happn memberships:
Basic
Premium
Premium benefits are consistent. There's no plan A, B, or C with different upgrades.
Instead, your only two decisions are:
Do I want to upgrade to a Happn premium membership?
Should I opt for the one-month, six-month, or one-year plan?
Perks of Happn Premium
You'll see that the longer you're willing to commit to, the more you'll save in the long run. The cost of Happn for a year breaks out to an incredibly low monthly rate. But keep in mind that you have to pay for the entire year upfront.
So, is the Happn cost of premium access worth it? We think so, as here are the benefits that you receive when you upgrade.
Happn premium membership benefits:
An ad-free experience
Unlimited likes
Get crushes
Speak to crushes
Play CrushTime
Ten FlashNotes daily
The opportunity to purchase extra FlashNotes packs
Become invisible
Schedule invisible mode
Hide some of your personal information (age, distance, etc.)
Personalize criteria
See the list of people who liked your profile
Optional rewinds when you skip over someone too quickly
Up to five video calls per hour
Without the premium upgrade, you've got limited likes. The basic membership also includes the ability to get crushes and speak to them, play CrushTime once, and become invisible. That's about the extent of it, though. You can't schedule your invisibility, so you have to remember to do it manually. Plus, you'll see ads in your Happn user area.
While you can get by without upgrading, there are significant advantages to making a relatively small investment.
The Cost of Happn FlashNotes
If you're already familiar with Happn, you might wonder where the "hellos" are on our list. They're still there, but they're now called FlashNotes.
FlashNotes are a way to reach out to someone before you're mutual crushes. They give you a bit of a leg up, letting that person know that you've noticed them. Once you've sent a FlashNote, you'll either get a crush or a refusal. So, you don't have to wait around wondering if that person is interested.
Flash 'em all day
Ten daily FlashNotes and the ability to buy more are reserved for premium members only. So, if you don't upgrade your basic plan, you can't get in on the FlashNotes, even if you want to buy them separately.
The same concept applies to video calls. Premium members can participate in five video calls per hour, and can even buy more. But basic members don't have unlimited access to the Happn store.
Happn Payment Options
Google Play
iTunes
Credit cards
Debit cards
Gift cards
PayPal
Upgrades to Happn memberships are handled through Google Play or iTunes exclusively. That means you can use whatever payment methods you have attached to your smartphone account, whether cards or PayPal. You're not entering payment information directly within the Happn dating app.
Do Happn Memberships Auto-Renew?
Happn premium memberships automatically renew at the end of each prepaid term. So, if you've purchased a six-month plan, you're charged for another six months unless you change plans or cancel.
As we mentioned, Happn costs are handled through the iTunes or Google Play store. The same applies to renewals and cancellations. When you've made your love connection and don't need Happn anymore, all you have to do is cancel your premium account from the store you use.
Does Happn Offer Free Trial Accounts?
We've shared positive news about the cost of Happn premium memberships. But if you're not ready to jump in with both feet, then you dip your toe in the water with a Happn free trial membership instead.
Don't worry about having to search for accurate information on Happn free trials, as we've done that research for you in this area as well. You can take a peek at our Happn free trial page. We outline everything for you – from the terms and conditions to the benefits of giving Happn a no-commitment try.