Grindr vs. Tinder
It's the ultimate showdown of casual dating apps – Tinder vs. Grindr. One is an app exclusively catered to gay hookups and relationships, the other is open to all hookups and relationships. They both have reputations of being fun, exciting, and a little bit seedy.
So, how can we possibly compare the two platforms?
We want to look at all the differences between Grindr and Tinder and not just focus on the obvious one, which is that Grindr is a niche app for gay men. It turns out, these two dating apps have quite a few things in common.
If you are interested in seeing how these apps compare, read on for the results of our research!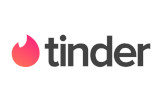 Key Differences Between Tinder and Grindr
Grindr is an app that was created to help gay and bisexual men meet other men for casual hookups. Tinder caters to more than just male users.
Tinder is a little more serious than Grindr. Far more users claim to use the site to find long-term partners, not just hookups. Comparatively, over 60% of Grindr users openly admit that they only use the site for casual hookups.
Grindr's premium version is mostly used to create an ad-free experience. Tinder's premium memberships come with a plethora of extra features like boosts and super likes.
Tinder has one of the largest user bases of any dating app or site on the market. Grindr has a large user base for a gay dating site, but the numbers are small compared to Tinder.
Grindr's Top Features
While most of Grindr's features are free, they do offer a paid service that removes banner adds and provides a few extra features. Here are our favorite of Grindr's paid features:
6X Profile Views
When you pay for a premium Grindr membership, you can choose to see up to 600 profiles at once. This is a great way to find a match quickly and turn your dating experience into a numbers game!
Unlimited Blocks and Favorites
Two of the main aspects of Grindr are blocks and favorites. Blocks let you avoid seeing a certain person when they are near your location in the future. Favorites help you easily spot accounts you know you are interested in at a future date. These blocks and favorites are limited for free users, but the restrictions are removed for all premium account holders.
Saved Phrases
Saved Phrases are a fun way to quickly break the ice with users on the app. You can save short quips that you like to use to open messages, then add them into future messages with the tap of a button.
Tinder's Top Features
Tinder also offers a lot of their base features, including messaging, to free users. However, Tinder really offers a lot of services for a paid price. Whether you pay for a membership or buy them a la carte, these are our favorite paid Tinder features:
Priority Likes
PLatinum members gain access to a nifty feature called Priority Likes. This allows your likes and super likes to be pushed to the top of users' results so they are more likely to see that you are trying to get their attention. According to Tinder, this can noticeably increase your matching results.
Message Before You Match
Messaging before you match is a new feature of super likes on Tinder. When you purchase and send a Super Like, you can attach a message to help grab the eye of your targeted suitor. The message must be under 140 characters, so make it count!
Likes You
Tinder Gold and Platinum members can access the Likes You feature. This is a list of users who have already liked you. Instead of blindly swiping through profiles and wondering if they've even come across your account yet, you instantly know that swiping right on these profiles will equal a match!
How Tinder Compares with Grinder – Similarities and Differences
What's the Same
Both sites are used almost exclusively to quickly meet singles and have casual flings and one night stands.
Grindr and Tinder are both location-based services that will find you nearby singles no matter where you are at that moment.
Both sites allow for free messaging and interaction on the free profile, meaning you can get away with never purchasing a premium membership.
Tinder and Grindr are both exclusively app-based, which makes them great for on-the-go meetups.
What's Different
Tinder has a lot more extra features you can purchase to improve or enhance your dating journey. Some users like these features, others consider them a cash grab. Grindr has a paid version but far fewer features and bonus amenities.
Grindr is a platform for gay and bisexual men. There are no users who identify as women on the site. Tinder has all genders on their platform.
Tinder works best in large cities where more people are likely to be on the app. While Grindr does work better in bigger towns, it has a surprisingly large user base in smaller cities.
Grindr Cost vs. Tinder Cost
Grindr Cost
| Membership Type | Membership Length | Monthly Cost | Total Cost |
| --- | --- | --- | --- |
| Paid | 1 month | $9.99 | $24.99 |
| Paid | 3 months | $6.99 | $20.97 |
| Paid | 6 months | $4.99 | $29.94 |
| Paid | 12 months | $3.99 | $47.88 |
Tinder Cost
| Plan | Length | Monthly Cost | Total Cost |
| --- | --- | --- | --- |
| Platinum | 1 month | $39.99 | $29.99 |
| Platinum | 6 month | $20.00 | $89.99 |
| Platinum | 12 month | $12.50 | $119.99 |
| Gold | 1 month | $29.99 | $24.99 |
| Gold | 6 months | $15.00 | $74.99 |
| Gold | 12 months | $10.00 | $99.99 |
| Plus | 1 month | $9.99 | $7.99 |
| Plus | 6 month | $5.00 | $23.99 |
| Plus | 12 month | $3.33 | $31.99 |
Who Grindr is Best For?
Gay and bisexual men of all ages (over 18) who are looking for casual romance.
Those who want an app that they can't actually use without having to pay for a membership.
Bi-curious men looking for men that are nearby and willing to experiment.
Those who want a dating service that is completely location-based.
Who Tinder is Best For?
Singles in a variety of ages are looking for either casual hookups or the potential for long-term romance.
Those who don't mind wading through a few fake profiles in exchange for a truly free dating site experience.
Singles of all sexual orientations, though heterosexual and lesbian profiles tend to have the highest rate of activity.
Users who want a dating app that can keep them entertained while traveling internationally.
---
---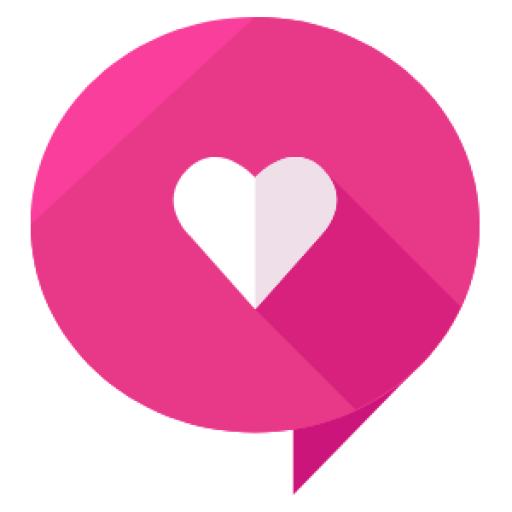 Written By: Healthy Framework Team
The Healthy Framework team has a combined 50+ years of experience in the online dating industry. Collectively, the team has reviewed over 300 dating apps and is known as one of the leaders in the relationship advice and information space. The team's work has been featured on Zoosk, Tinder, The Economist, People Magazine, Parade, Women's Health, Her Campus, Fox, and more.